Boredom Buster: Paint a Box!
This post may contain affiliate or sponsored links. Please read our disclosure policy.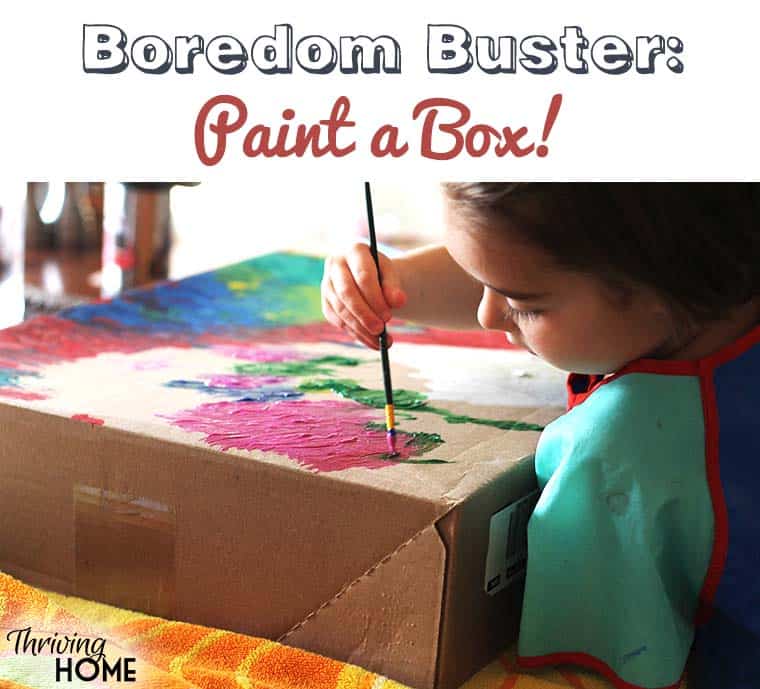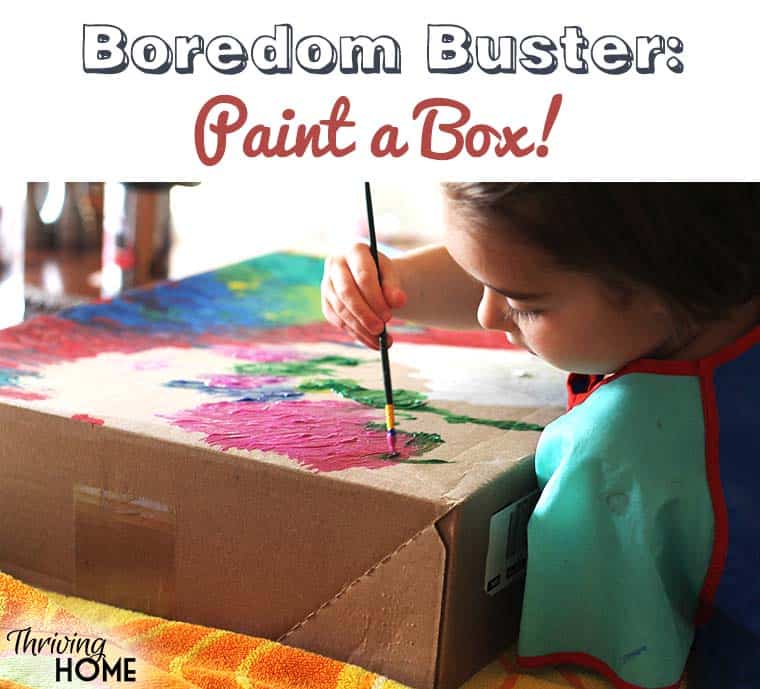 We've been cooped up way too long.
Between yucky weather, fevers and snow days, my kids were getting major cabin fever. I needed something… stat.
As of late, my three year old has taken to painting and can actually do it now without creating a masterpiece on the table, wall, her body… you get the point.
So in a moment of mommy genius (or perhaps desperation), I suggested she painted the box I had just gotten in the mail. (Thank you Vera Bradley.) I thought she'd scoff at the idea but apparently the suggestion was quite appealing to the three year old mind.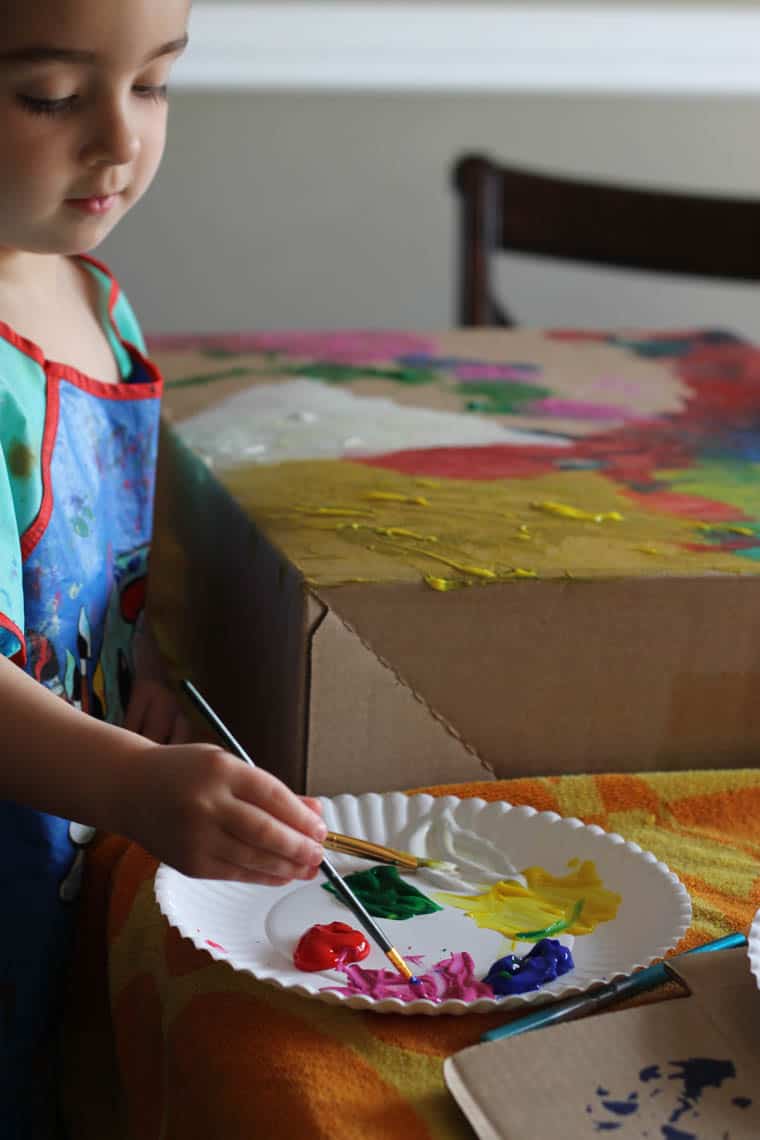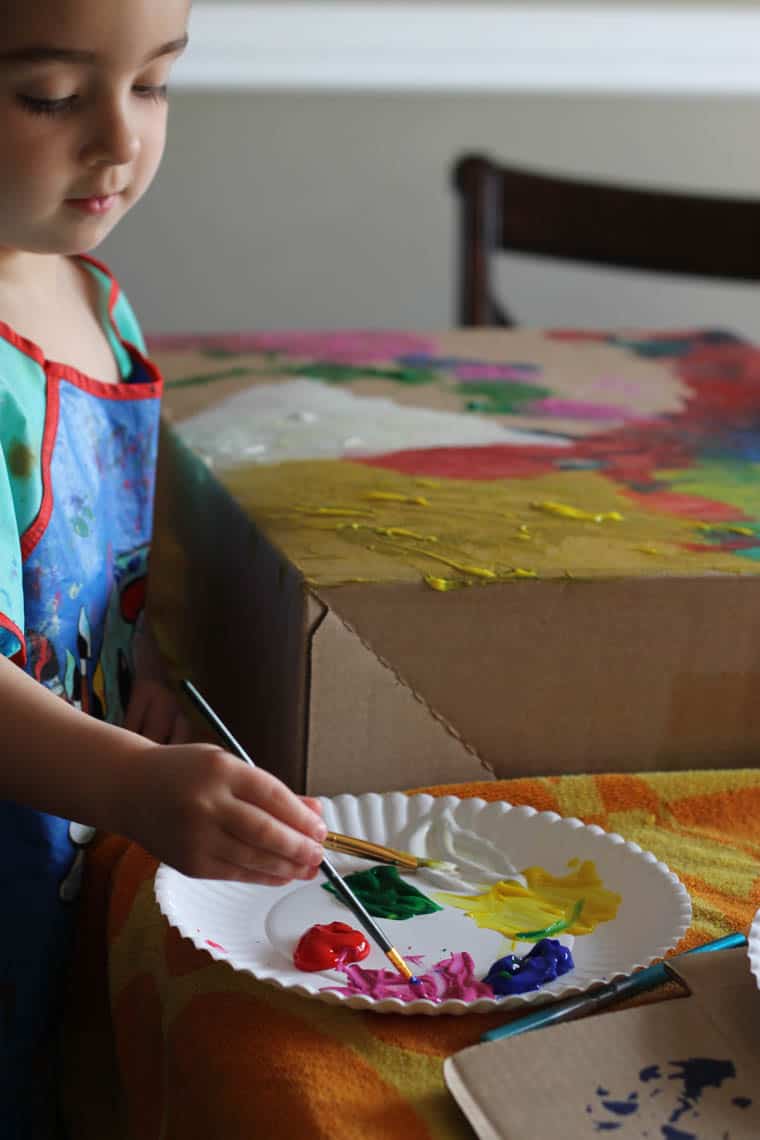 This girl loved it.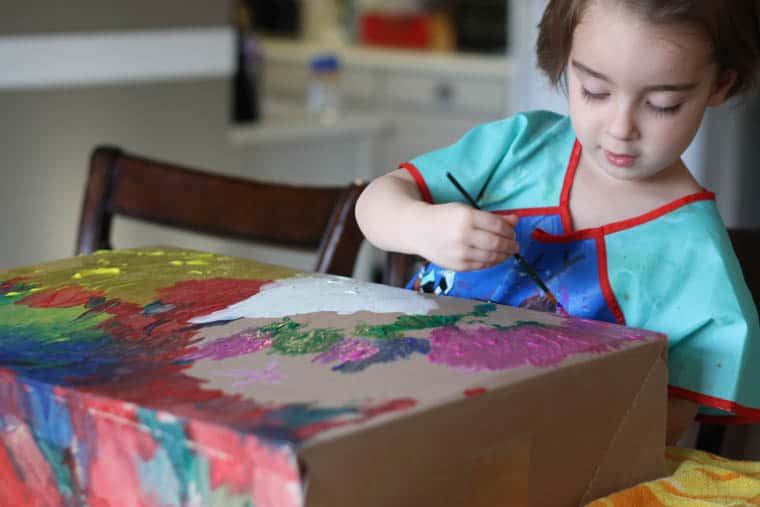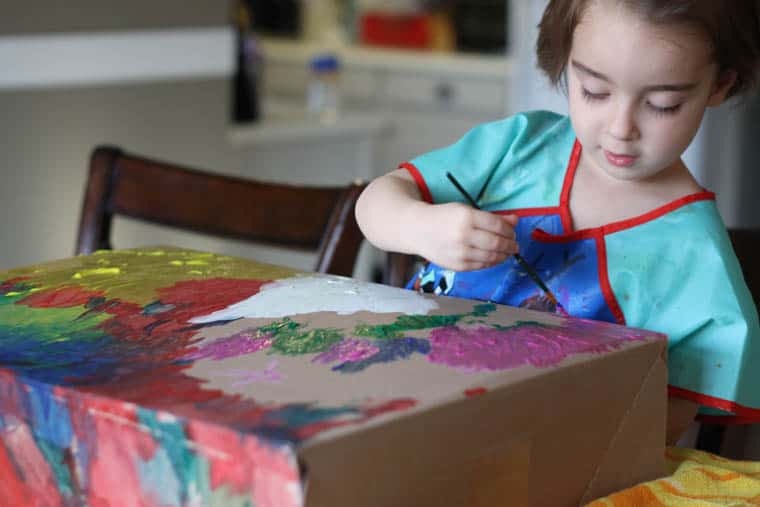 Maybe I'm biased but I think the box actually turned out quite pretty! She had so much fun using all of the colors, mixing them together to see what happened and using different brushes.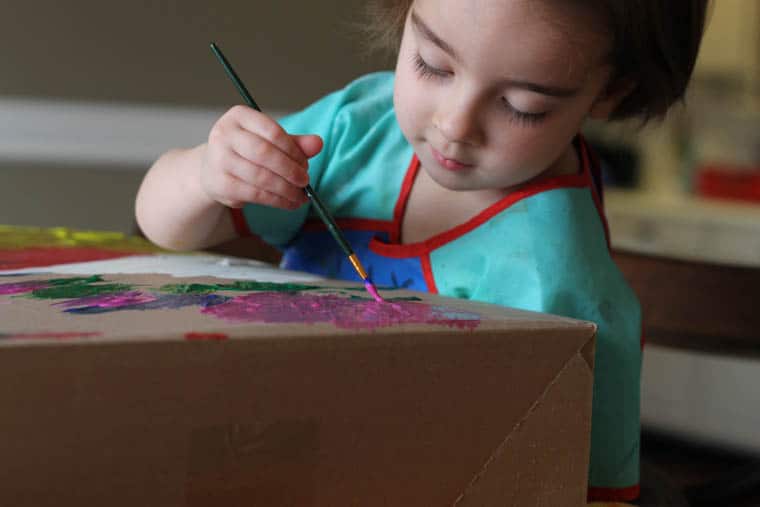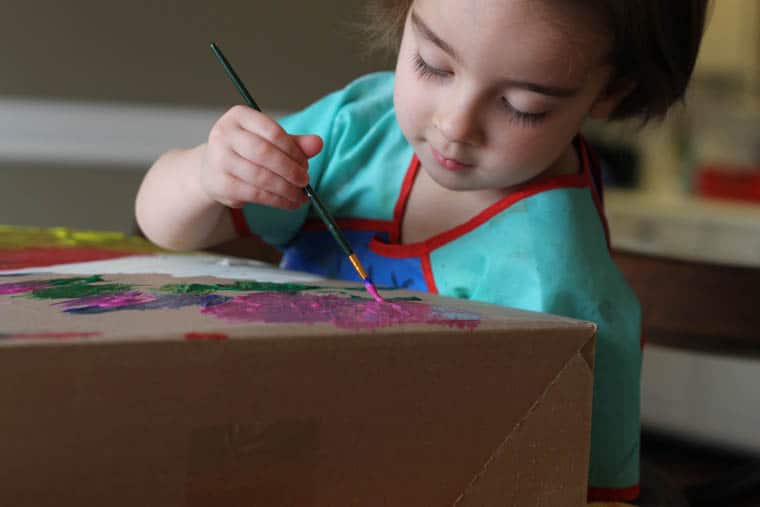 If she becomes an artist as an adult I might give credit to this moment in her childhood. You might want to take a minute and check out what Rachel's kids did with a box, too. Bottom line: Give your kids a box!
If you don't think this is the right activity for your kiddo, make sure to check out loads of other learning activities for all ages we have shared about in the past.