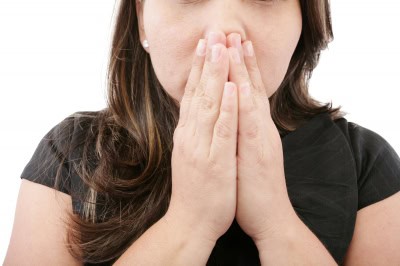 It's been one of those days. Well, even one of those weeks.
Yesterday I came down with my second round of mastitis in the past two months.
Last night when I was feeling my worst, plagued with chills, fever, headache, and a very sore body, my 3 month old decided to have a restless night as well. He was up no less than 5 times.
One would hope to catch a nap the next day but my husband just started a seminary class that is 5 days a week. It's a four hour round trip for him to get there and back so he is staying the night two nights a week.
I'm tired.
Right now I have two choices: 1) I can throw a pity party and feel sorry for myself  or 2) I can dig deeper in my dependence on God and his promises.
I've tried option one many times in the past few years. I've learned the hard way that a pity party doesn't help or change anything. If anything, it makes things worse. No fun for anyone.
So, I'm striving for option two: dig deeper into the grace and comfort that God gives during hard times. This can look different for every person depending on their season of life but for me at this point, I am making it through the day surviving on breath prayers. With two kids and extreme fatigue I don't have it in me to spend hours in the Word. I need grace for this moment. I need comfort for this hour. Breath prayers help me to not spiral down into despair.
What is a breath prayer?
Simply put, a breath prayer is a brief sentence or a simple phrase that can be repeated in one breath. It's a simple promise that you remind yourself throughout the day or in moments of need.
Why Use Breath Prayers?
1 Thessalonians tells us to pray without ceasing.
1 Peter 5:7 says to give all of our worries and anxieties to God.
Colossians 3:16 encourages us to let the word of Christ dwell in us richly.
When we use breath prayers regularly, we start to create a habit to go to God FIRST when we have needs. Repeating God's truth throughout the day trains us to talk to ourselves rather than listen to ourselves. When we pray the same things often, these truths become deeply rooted in our hearts and slowly begin to shape how we interpret the events in our lives.
Breath Prayers that Have Been Helpful to Me
The key is to keep it simple. Pick a few breath prayers that you will remember and that really resonate with you. Here are a few examples of ones that have helped me not only through the past 24 hours but over the past few years.
"Lead me to the rock that is higher than I." (Psalm 61:2)
"All things work together for your good." (Romans 8:28)
"This is the day you have made. Help me to rejoice and be glad in it." (Psalm 118:24)
"Not my will but yours be done." (Luke 22:42)
"Help my unbelief." (Mark 9:24)
"You are in control." (Psalm 115:3)
These are just a few of hundreds that could be helpful depending on the circumstances.
Keep it simple, use a few, and let the truths of God sink into your heart as you practice using these through your tough day.
(image from freedigitalphotos.net)
https://thrivinghomeblog.com/wp-content/uploads/2013/07/hands.jpg
266
400
Polly Conner
https://thrivinghomeblog.com/wp-content/uploads/2019/10/thrivinglogo.png
Polly Conner
2013-07-29 05:51:16
2019-12-06 21:32:40
Breath Prayers