Book Review: Raising Grateful Kids in an Entitled World
Note: We are a participant in the Amazon Services LLC Associates Program, an affiliate advertising program designed to provide a means for us to earn fees by linking to Amazon.com and affiliated sites. Read our full disclosure policy here.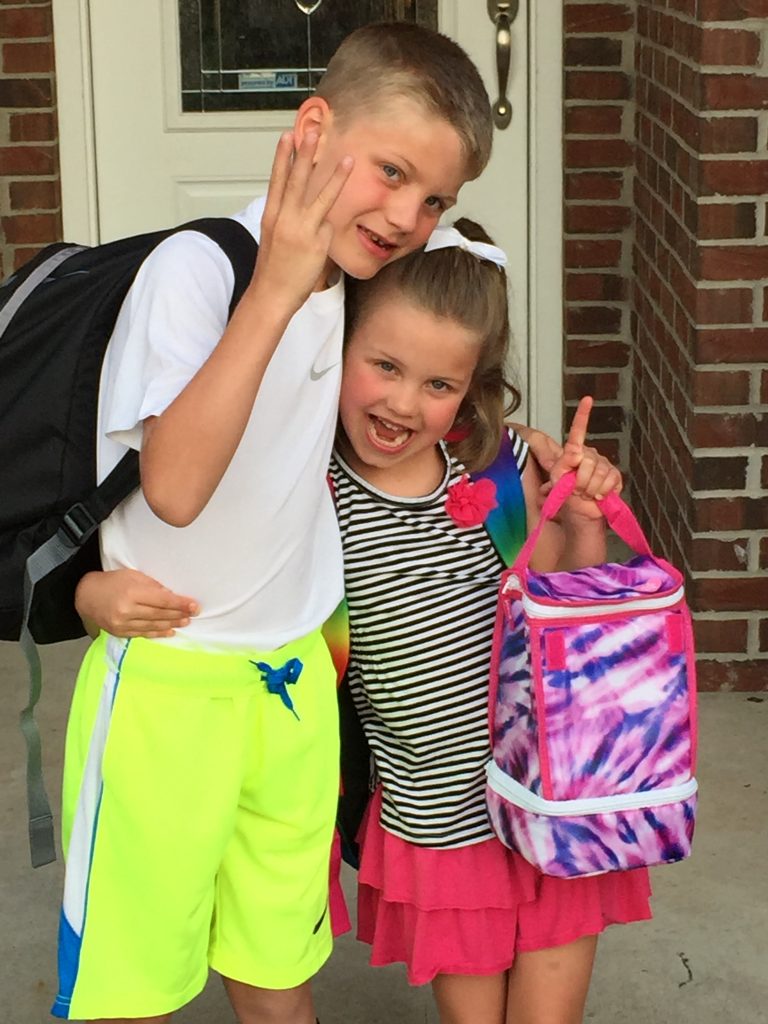 We moved to a new school last August. My 3rd grader in particular has a hard time with change, so Nathan and I were nervous for him. Overall he did very well with the transition. However, one of the new parenting challenges that reared its head at that time was an intense "I need to fit in" complex. "Mom, all the kids wear brand named athletic clothes! I need Nike and UA shirts and shorts!" Of course I didn't want my son to feel out of place at his new school, but was giving into his persistent requests for more what was best for him?
As parents we love to give our kids good gifts. And, I think this desire reflects our Father in heaven who also loves to give good gifts to his children. Maybe you have noticed like we have, though, that oftentimes the more we give our kids, the more insatiable their appetite for more becomes. More toys. More sports. More treats. More time on the Wii. And a curious thing happens at least in my house. More stuff does not equal more grateful attitudes. It often breeds discontentment and entitlement instead of a heart overflowing with thankfulness.
Probably like you I want to raise happy children. I want to cultivate hearts that are content and appreciative. I want my kids to take their eyes off themselves and look to the interests of others. So, what is the answer to all of this? Maybe, just maybe, it starts with saying "no."
To claim I enjoyed the book Raising Grateful Kids in an Entitled World: How One Family Learned that Saying No Can Lead to Life's Biggest Yes by Kristen Welch is an understatement. It's been one of the best and most practical parenting books I've read. It's helped me see how pervasive this entitlement problem is in our culture and in our home. It's made me laugh and cry. It's given me hope and practical ideas for shaping my children's and my own heart.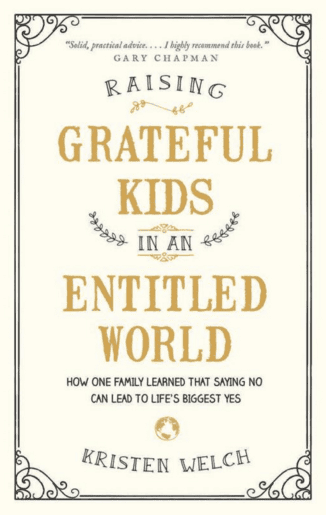 Through her own family's story–which is far from perfect–Welch shares how they learned the surprising truth that giving our kids the world looks different than what you'd expect. Each chapter inspired and equipped me with ways to cultivate a Jesus-centered home where a spirit of genuine appreciation lives. I walked away not feeling like a parenting failure but instead with my eyes opened to a big need in our family and with a list of ideas to work on over time.
As I write this a few months after reading the book, I'm struck by the fact that God has already started to change the air in our home. My kids are saying unprompted "thank yous" more. They got their first job (hanging coupons on doors) and have been excited to give at church for the first time. And I've watched my 3rd grader's attitude begin to shift toward loving and serving his siblings more.  Oh, don't you worry, we've still got our share of sin that abounds! But, I'm more convinced than ever that saying "no" can lead to life's biggest "yes".
For ideas to apply this book's premise right now, check out my post called 10 Ways to Cultivate Grateful Hearts in Your Kids and join me on this parenting path to life's biggest "yes".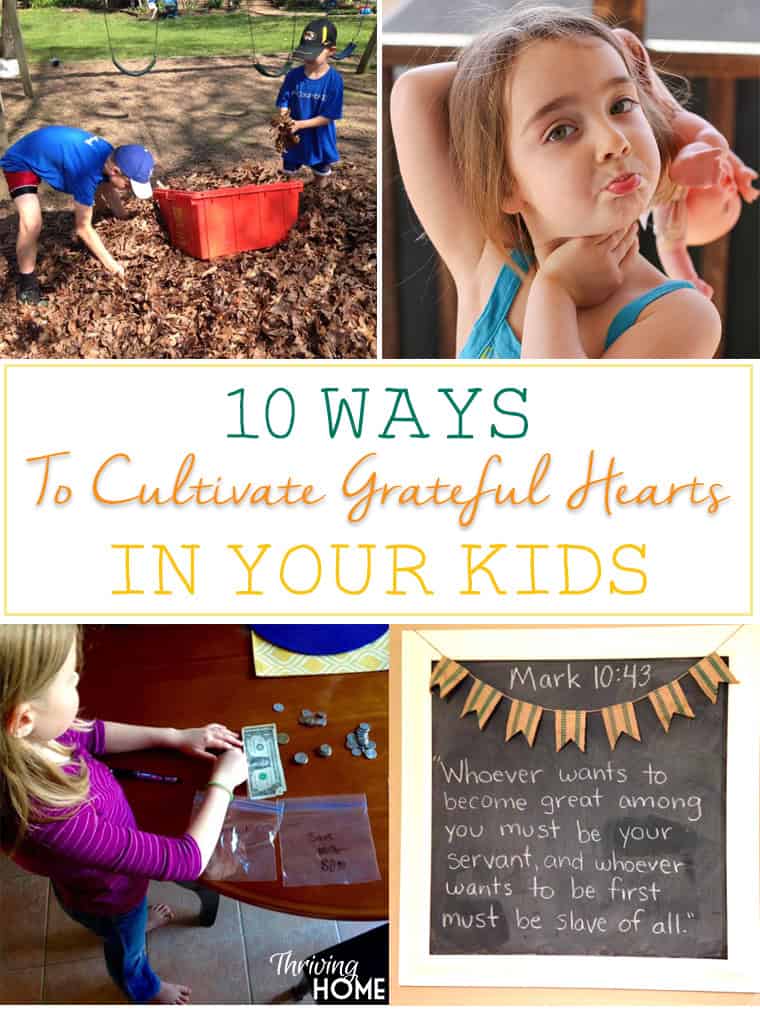 For more of our favorite parenting resources, check out our Parenting Resources Page.

https://thrivinghomeblog.com/wp-content/uploads/2016/04/Screen-Shot-2016-04-19-at-8.48.13-AM.png
515
326
Rachel Tiemeyer
https://thrivinghomeblog.com/wp-content/uploads/2019/10/thrivinglogo.png
Rachel Tiemeyer
2016-04-25 05:00:00
2020-01-05 15:23:48
Book Review: Raising Grateful Kids in an Entitled World