I stumbled on this cute Valentine's Day craft idea that my kids loved: Cardboard Cookies!
There is something about calling them "cookies" that makes the craft idea more fun for kids. I love this because almost any age can have fun with this AND it can be done with supplies you likely have around your home.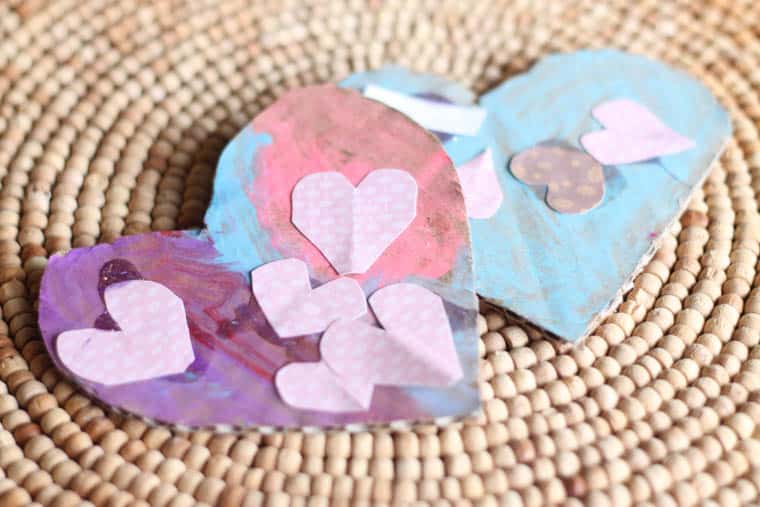 Step One: Cut out heart shapes from cardboard. 
Complicated, I know.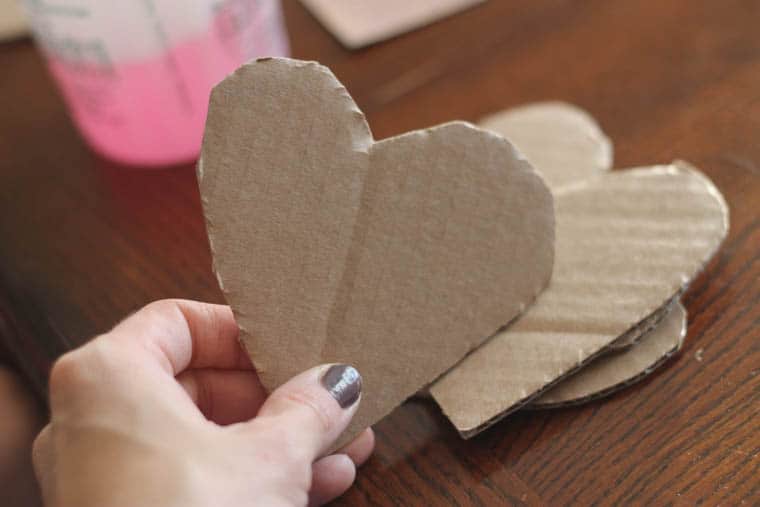 Step Two: Let kids paint your cut out hearts.
Make sure to let them dry (unless you want to add glitter–if so, do that when the paint is wet).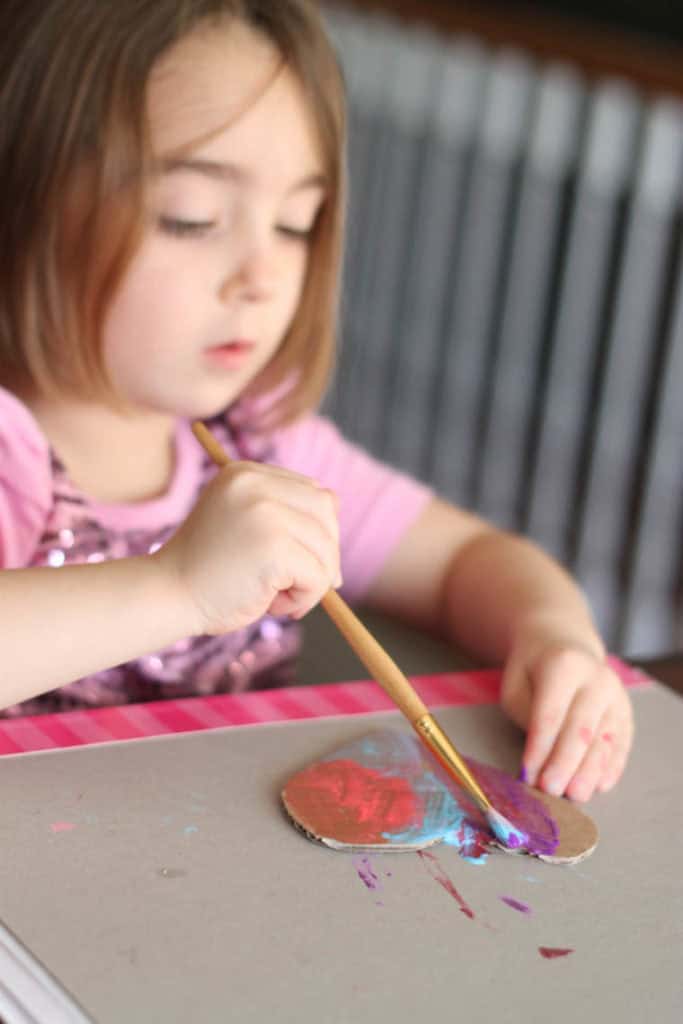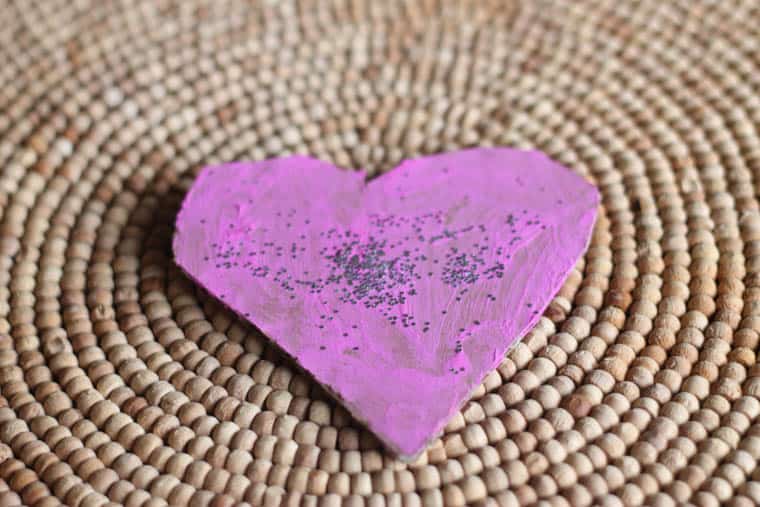 With my crew, this is the most difficult part. Waiting is SOOOOO hard.
Step Three: Decorate Your Cookies
After they have dried, provide some "toppings" for your kids to decorate the cookies with. All the options I provided were clearly boring compared to the cutout hearts.
Hearts everywhere.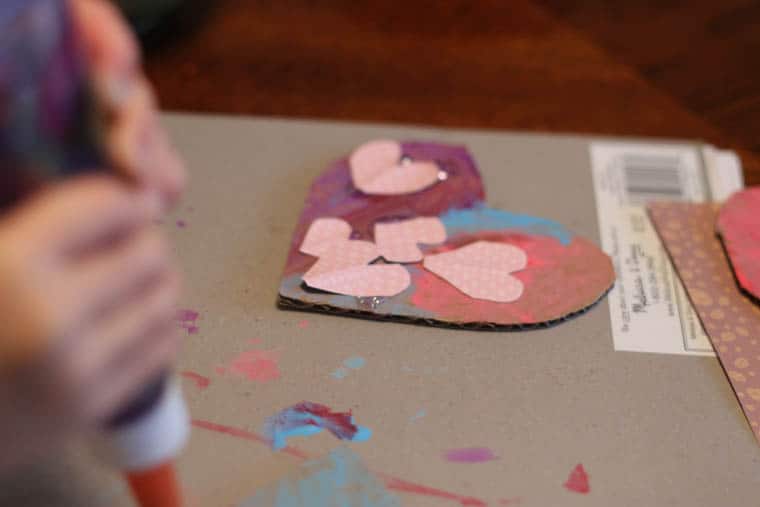 Unless you have a boy. Then it is eyeballs everywhere. #bless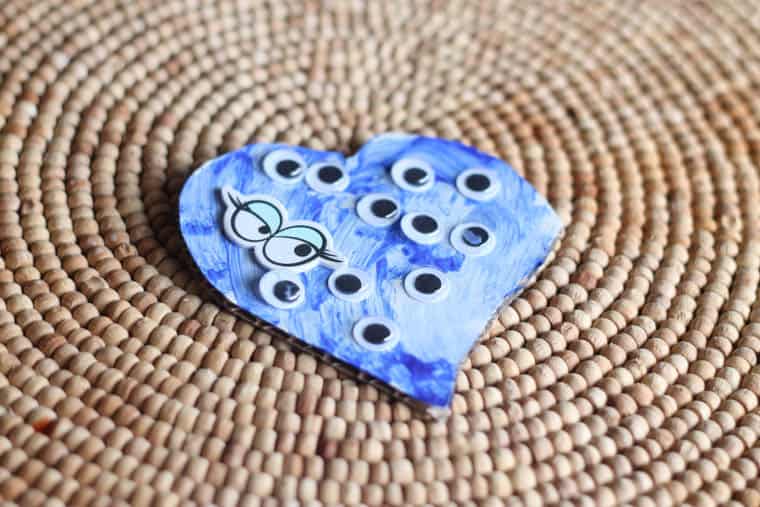 Some ideas for toppings:
Glitter
Confetti from a hole puncher
Cutout shapes (hearts, triangles, squares, etc.)
Stickers
Eyeballs (boys like this option)
Pipe cleaners
Puff balls
Pretty much anything that can be glued to cardboard could serves as a topping if you want it to.
Again, my crew didn't branch out much so don't let my visuals limit your creativity!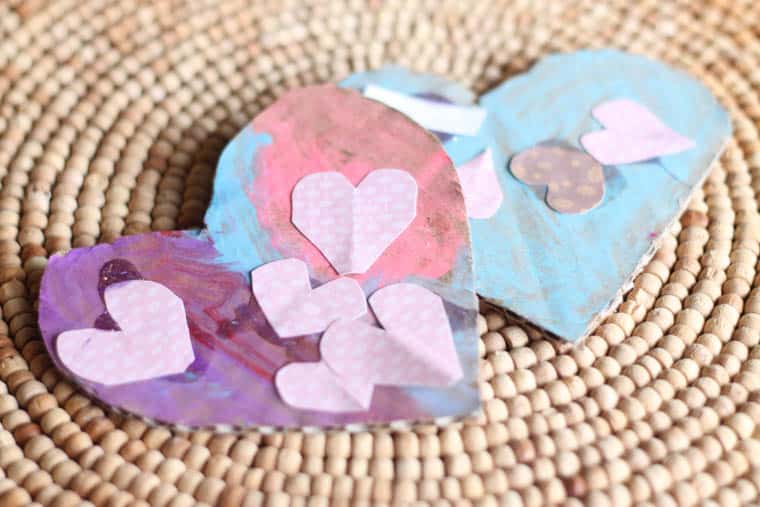 Now, let them dry and have fun with your "cookies!"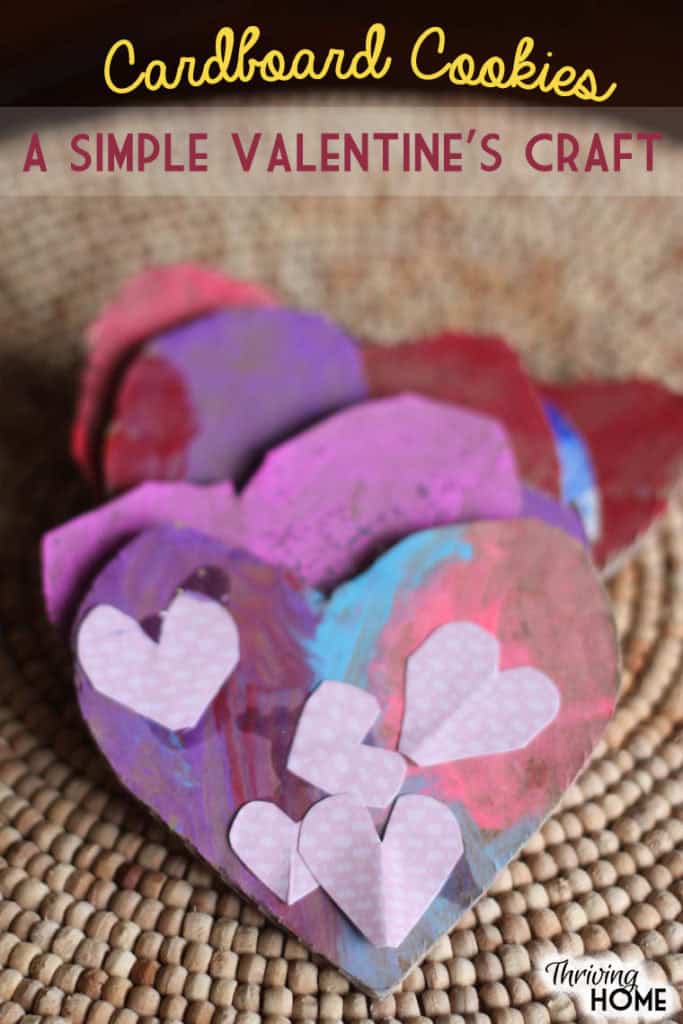 Make sure to check out our other Valentine's Day Ideas below. It's such a fun holiday!
Throw a Valentine's Day Scavenger Hunt for Kids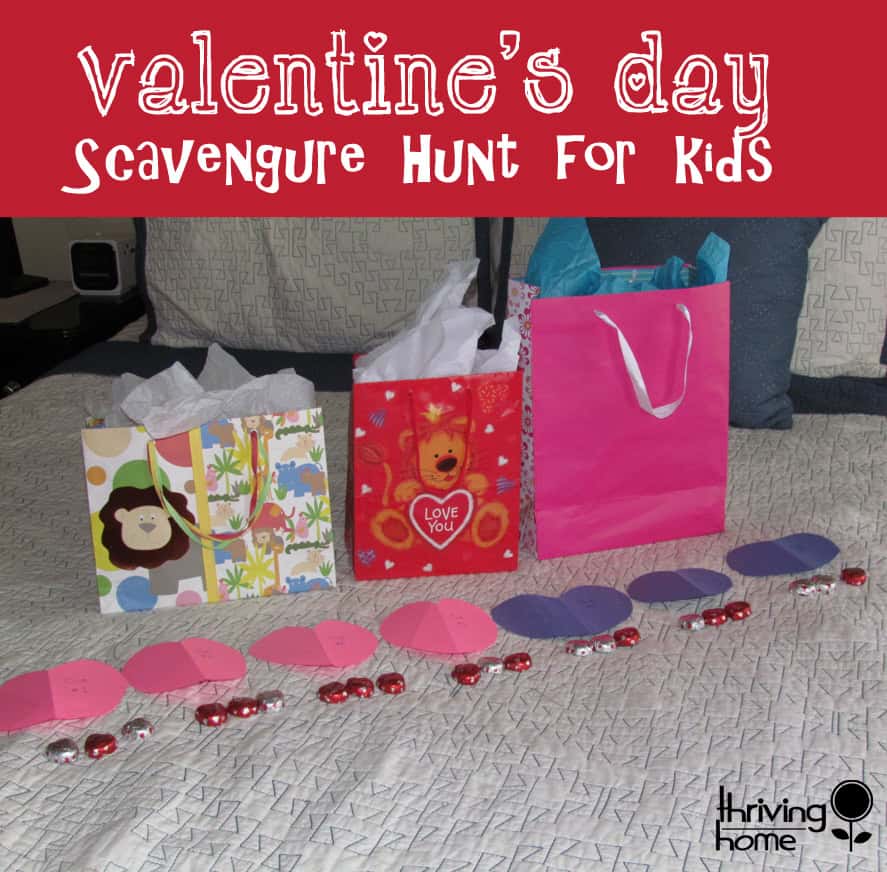 Valentine's Day Gift Idea: 12 Pre-Planned Date Nights
Sneaky Valentine's Day Treat