We have had SO much fun celebrating the release of our cookbook, From Freezer to Table with you. In fact, this morning we are recovering from a super fun launch party that we had last night. Make sure to check out our Facebook page for pictures.
Some of you predicted that this giveaway was coming and you were RIGHT. Today we are giving a way a FREE ButcherBox!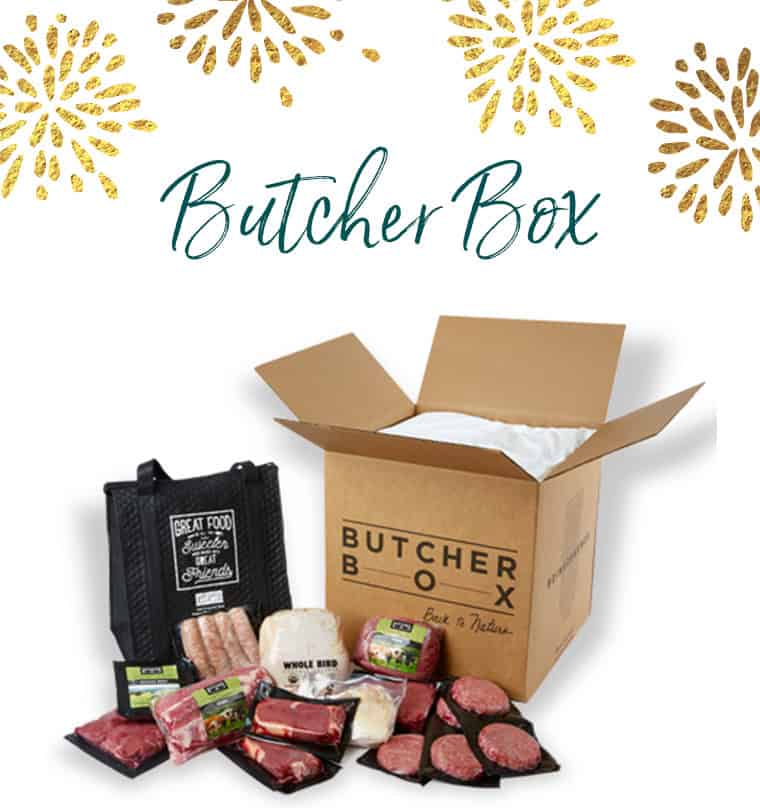 Butcher Box is the bomb. It makes grass-fed beef, organic free range chicken and heritage breed pork easily available and affordable. You can (and should) learn more about them here (affiliate link). Can't say enough good things about this business. We are pumped that one person will get an entire box PLUS 2 free ribeye steaks PLUS a free package of bacon.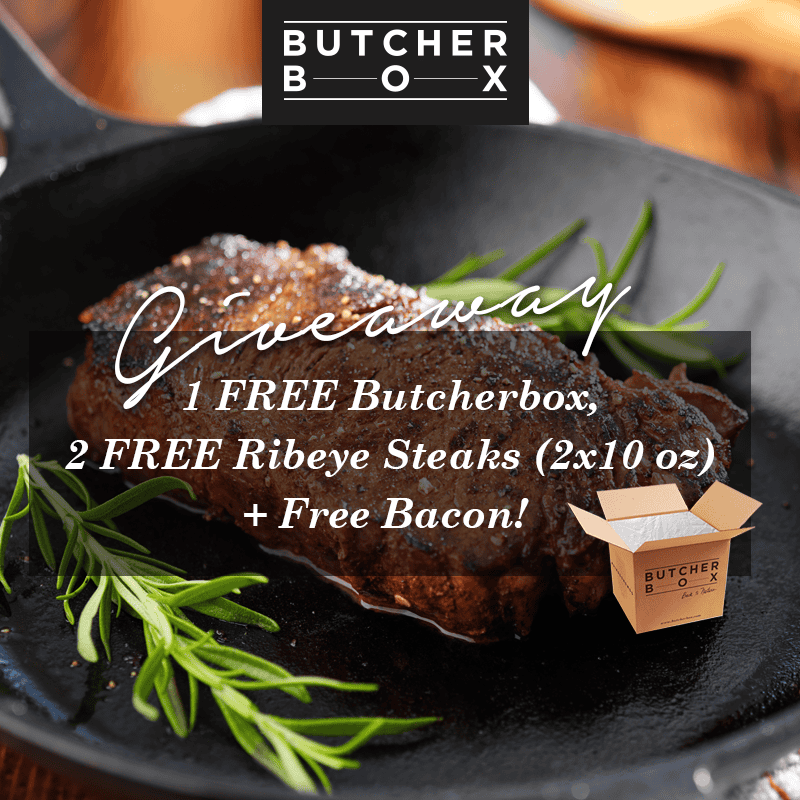 Here is a little bit more about ButcherBox….
ButcherBox sells the highest quality 100% Grass-fed and Grass-finished Beef, Free Range Organic Chicken, and Heritage Breed Pork.
For $129/month, you'll get 8 -11 pounds of high quality meat, which is enough for 20-28 individual meals at around 6oz. per meal.
No two boxes are the same.  Each month customers will get a different curated experience. They'll be able to try new cuts of meat and we even include recipe cards to help them in the kitchen.
It is a subscription service, but you can change the frequency – once a month or every other month, and you can cancel at any time without penalty.
Want a chance to win one of these?!