Chair Changes
Updated: 11/13/20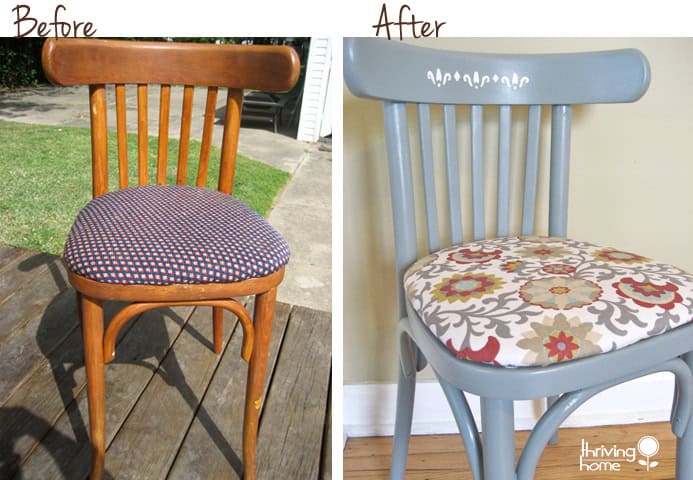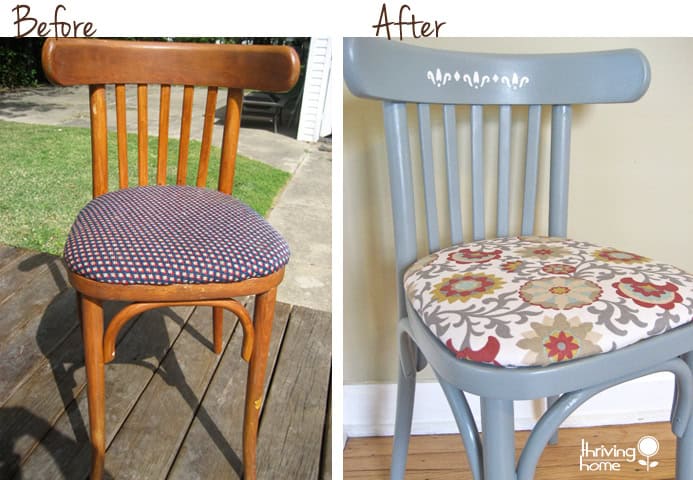 I love doing chair makeovers. Chairs are super easy to find at garage sales and thrift stores and are very simple to redo. I love the wow factor that can come from so little work and money.
This furniture makeover is a little throwback to the days when I had time to do things like this. I found these pictures hidden in my iphoto archives and thought they deserved to be shared. Want to see how I transformed this little beauty?I started by removing the seat. Seats on wooden chairs like these usually come off very easy. For the most part they are just screwed in so if you know how to use a screwdriver, you can do this part. I removed the fabric that someone else had once upon a time stapled over this seat cushion.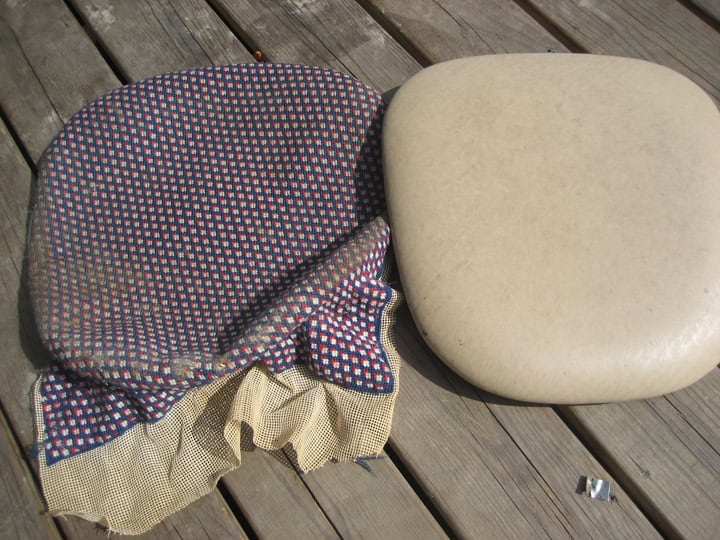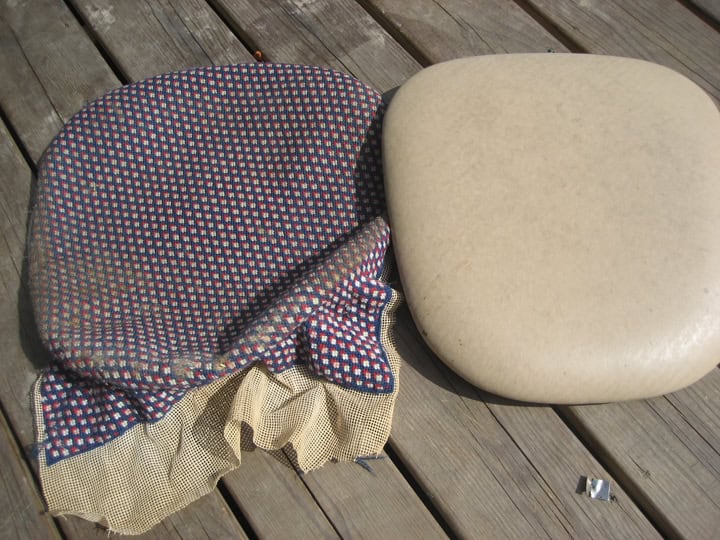 I then gave the chair a once-over with Kilz spray primer. I love this stuff. Priming isn't always necessary, especially when the wood is already roughed up like on this chair but I like to do it anyway. It helps the paint grab on easier and seals in any stains or anything else that might eventually bleed through the paint.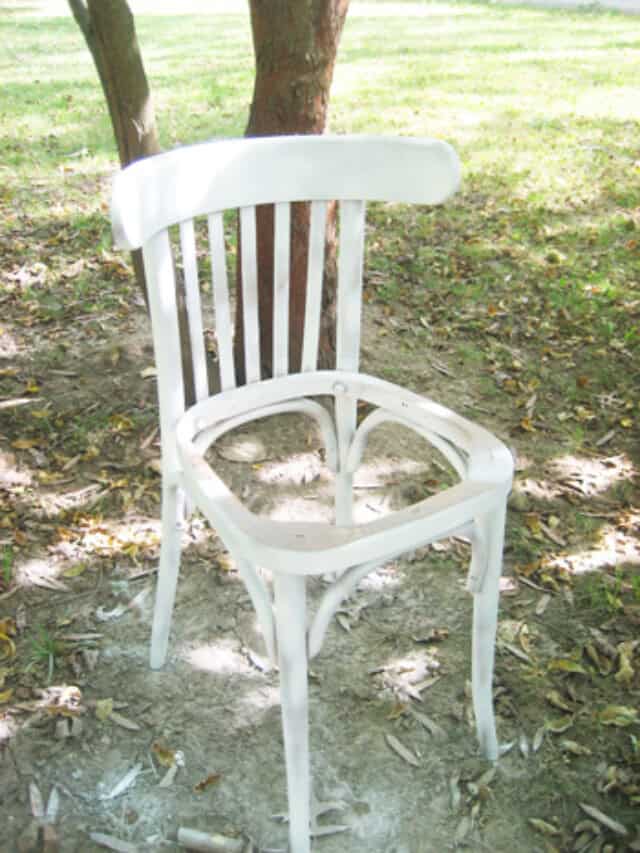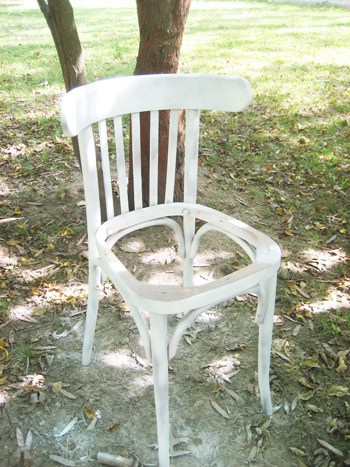 After the primer had adequately dried, I gave the chair two coats of some sample paint from Sherwinn Williams I had on hand. I wish I could tell you the color but I can't remember what is was.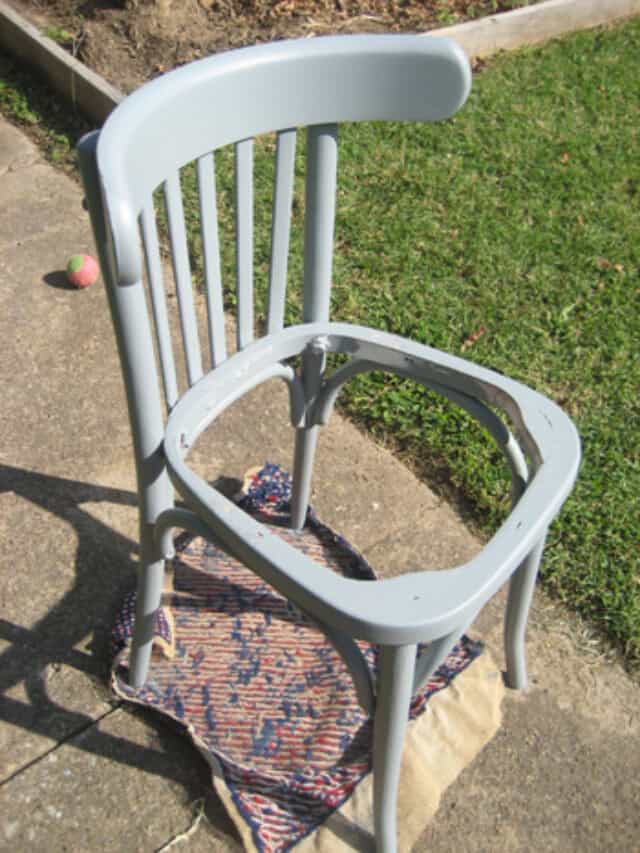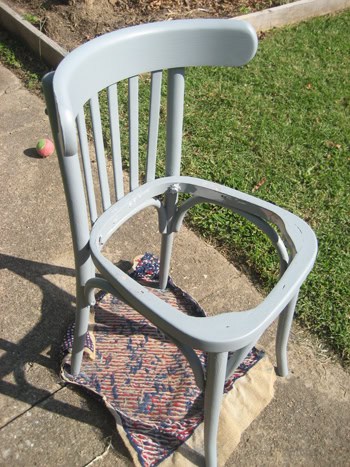 To give the chair a little character I used a stencil and painted a design on it. I learned this the hard way but when using a stencil with paint, don't go too heavy with the paint or it'll bleed. Use multiple, very light coats so that the paint doesn't have the chance to bleed.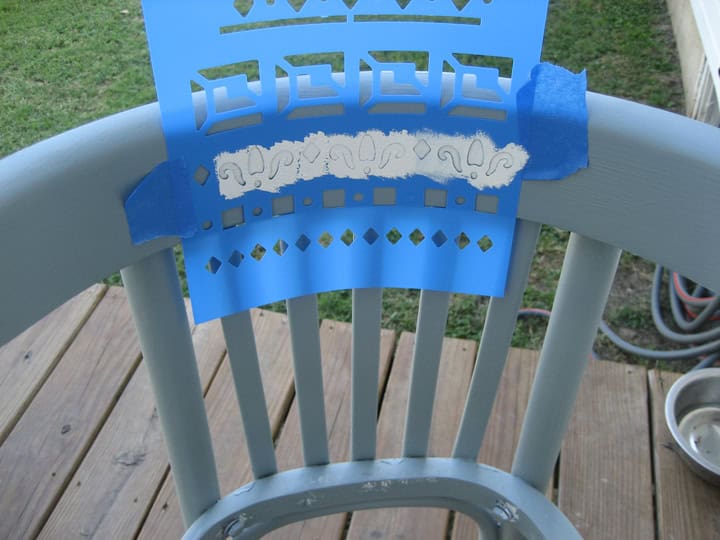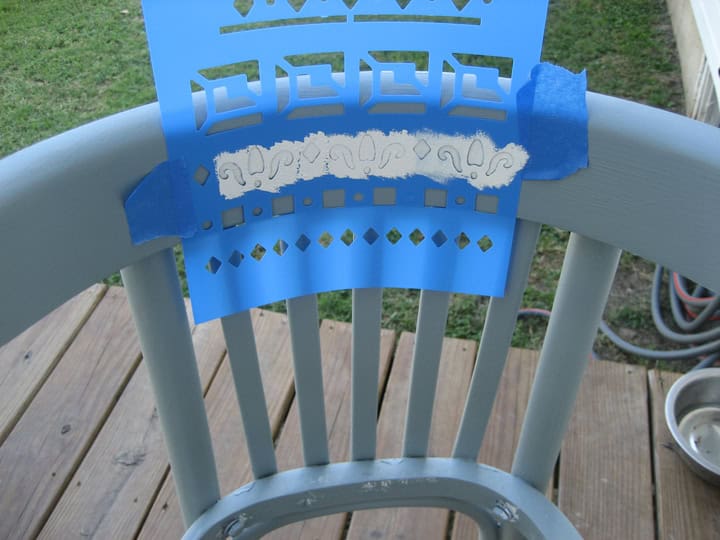 Here's how it turned out. Cute huh?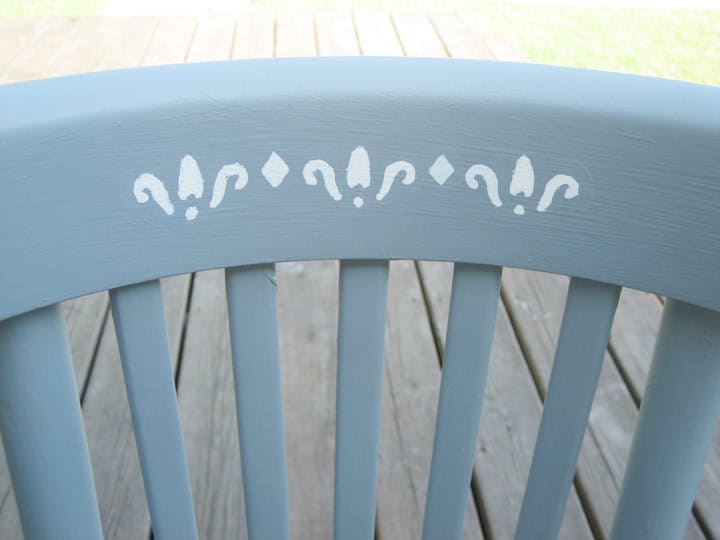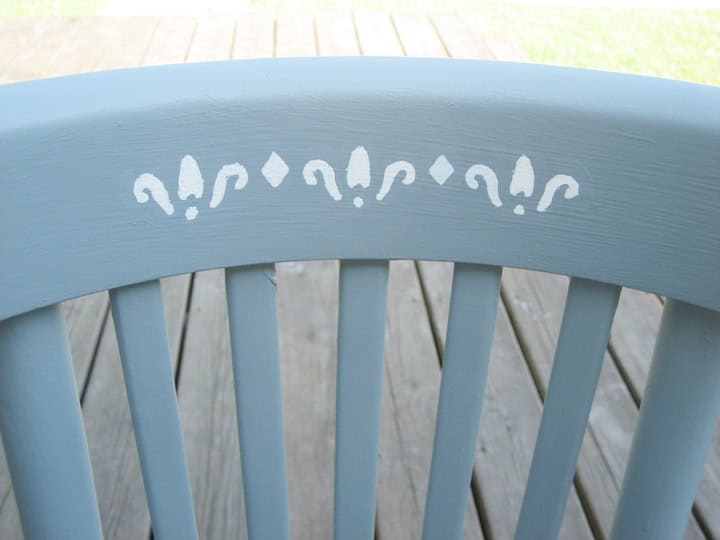 Next, I reupholstered the seat cushion with some fabric I leftover from a previous craft. I measured out how much fabric I needed in order to cover the cushion as well as give me some excess in order to staple and secure it to the bottom. Working my way around the chair I stapled the fabric down. Make sure to get it as snug as possible!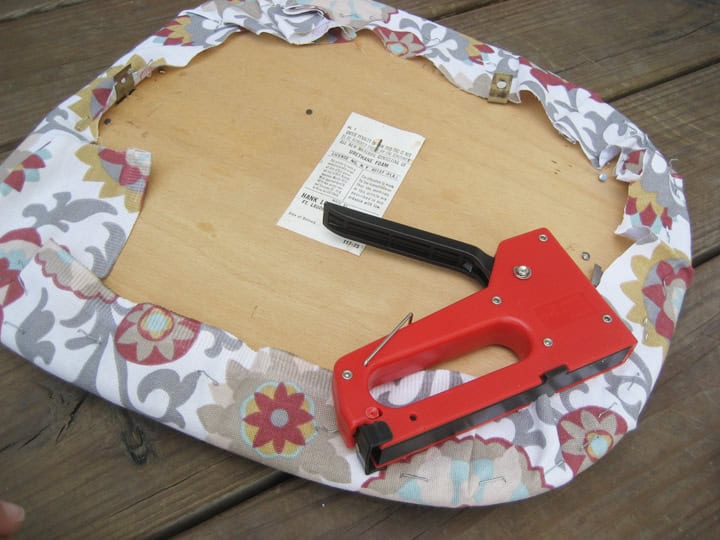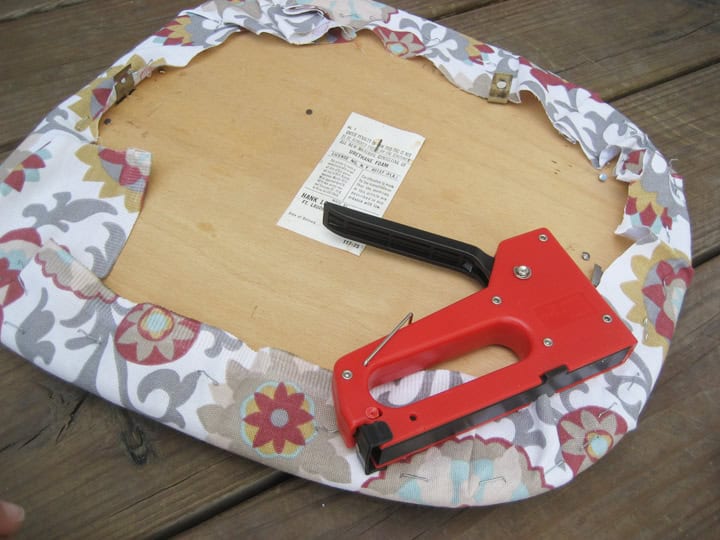 After screwing the seat cushion back on the chair, it was done!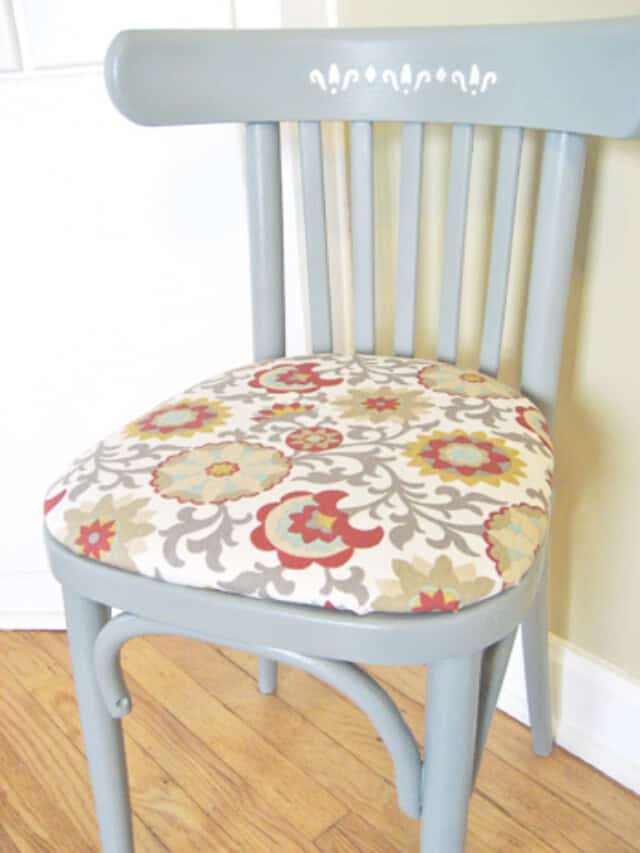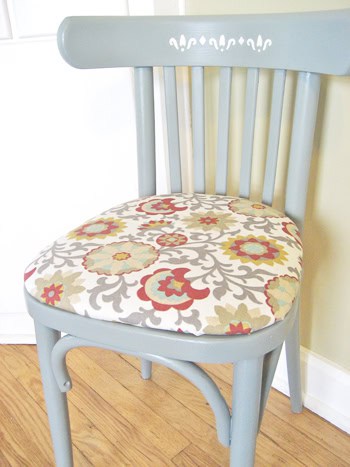 I love how this one turned out!