Childlike Remembrance: A Lesson From My Little Ones About the Heart of God
Today's post comes from my friend and author, Erin Hawley. Not only is she a great storyteller, but she has a knack for translating simple observations of her young kids into deep spiritual truths that are so good for my heart. May you be encouraged to act more like a kid today…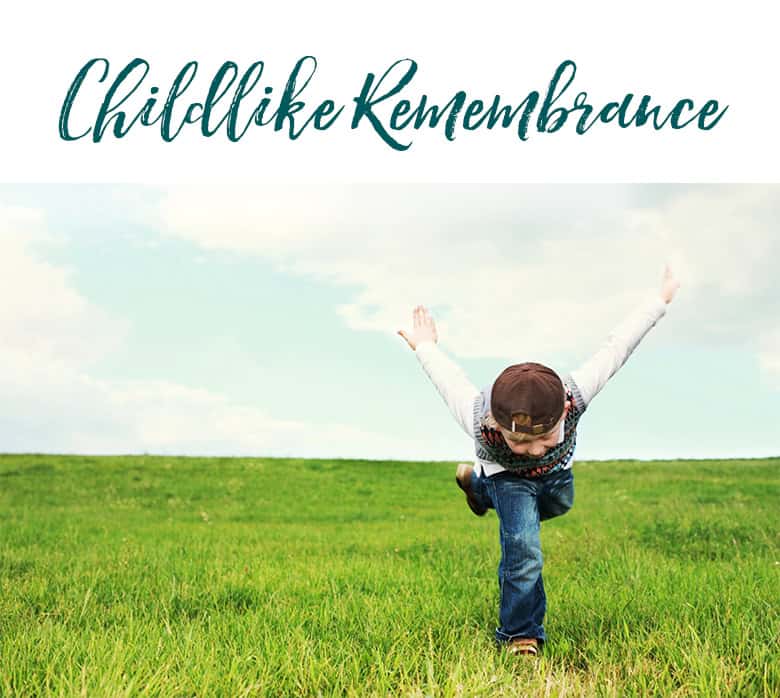 by Erin Hawley, Author of Living Beloved: Lessons from My Little Ones About the Heart of God (October 23, 2018 release)
My in-laws live in Springfield, Missouri. Home of Missouri State University, the Springfield Cardinals, and the original Bass Pro. This particular Bass Pro more closely resembles Disney Land than a sporting-goods store. They have a turtle alcove, gigantic fish, a Christmas display that rivals the North Pole, and pet alligators (seriously).
My kids could, and do, spend hours in the store. On one post-Christmas trip, my eldest son begged to be able to purchase an indoor bug incubator (ugh). After the recent spate of gifts, my no was quick in coming. Followed by my downfall: "I'm sure we'll buy something here sometime."
Several months later, we went back to Bass Pro to turtle watch. This momma was not intending to purchase anything. But my elephant-disguised-as-toddler, pipes up, "Momma, you promised that we'd buy something here sometime. It's sometime."
Children remember.
Jesus told his jockeying-for-position disciples that the greatest among them would not be those who accomplished feats of greatness for Him but rather those who chose to become like small (and in their culture, unimportant) children. To the childlike, Jesus said, belongs the Kingdom of Heaven.
In today's race-to-the-top culture, Jesus' words to the disciples are timely. In our lean-in world, we need to hear and understand that we do not become greater by doing more, but by recognizing our need for Jesus more and trusting in Him with childlike dependence.
A child's uncanny ability to remember promises is one trait that Jesus may have had in mind when he shocked His disciples by telling them that they must become like small children—children who believe and remember promises made by their loving parents.
Our children's ability to remember promises is biblical.  After the death of Moses, the Lord commands Joshua and the Israelites to enter into the Promised Land.  But there was an obstacle.  The Israelites reached the Jordan River at harvest time, its banks overflowing. Joshua, fully confident in the Lord's provision, sent the priests ahead carrying the ark. As soon as their feet touched the water's edge, the Jordan River stood still. The massive flood waters piled up higher and higher, towering over the nation of Israel as it passed through the Jordan on dry land.
The Lord then commanded Joshua to set up a memorial. Take twelve stones—one for each of the tribes of Israel— from the middle of the Jordan, the Lord said, and build a memorial at the place where you camp this evening.
The original Hebrew word for memorial, oexkf, means a record. It is taken from the root word xkf which means "to mark so as to be recognized," "to remember." Thus, the Lord directed Israel to make a physical structure to help them to remember the way in which the Lord provided safe passage for them and to remind them to tell their children about the Lord's miraculous provision. (This miracle itself a reminder of the Lord's Red Sea-parting deliverance from Egyptian slavery.)
Given the events of the day, one would think a memorial wholly unnecessary. The Israelites had just crossed the flooded Jordan River on dry ground for Pete's sake! Reading the Bible, I am tempted to judge the Israelites who time and again forget all that the Lord has done for them and fail to trust Him.
But the truth is that when I am busy, distracted, or faced with an unknown situation (or that same situation that gets me every time), I am every bit as forgetful of the miraculous ways the Lord has been my rock and my refuge. It is all too easy to forget all of the prayer that he has answered and the ways He has provided even when I did not know what to pray. It is all too easy for me to forget how the Lord protected my sisters and me from the toll alcoholism, addiction, and divorce can take on a family. How he placed just the right people in my life at just the right time. How he has used His word, sermons, and the encouragement of friends and family members, to convince me that He is not some far-away God, but a loving Father who sees and enters into our suffering.
Thinking this morning on all that the Lord has done for me, how he's given me a relationship with Jesus, a loving and upright husband, beautiful boys, friends who stick closer than brothers, I know I am only remembering the barest minimum. In Him, everything has its genesis, its movement and its being. He holds all things together.
But still I can and do forget.
God knows we are a forgetful people. Thus, the memorial stones at Gilgal. Indeed, perhaps the most famous passage in the Bible is one reminding us to remember: "And when he had given thanks, [Jesus] broke [the bread, symbolizing His soon-to-be-broken body], and said, Take, eat this in remembrance of me."
Dear ones, as we go through our day today, let's be childlike in our remembrance. As our children remember our various parental promises, as they remind us that we told them we'd take them for ice cream at the end of the week, let's be reminded that our God is a God of answered promises. As the memorial set up at Gilgal proclaims, we serve a trustworthy God. We can rely on His many promises—His promise to always be with us, to be our fortress and our refuge, to lead us and to guide us, to forgive our sins and remember them no more, to work all things, even or perhaps especially the difficult, to our good, to sanctify us and help us to become more like Him, to prepare a place for us in heaven—with the childlike faith of a toddler who knows that today is in fact "someday."
Note: We are a participant in the Amazon Services LLC Associates Program, an affiliate advertising program designed to provide a means for us to earn fees by linking to Amazon.com and affiliated sites. Read our full disclosure policy here.
Erin's new book Living Beloved: Lessons from my little ones about the heart of God (Focus on the Family) hits book shelves on October 23 and is available for pre-order now. My kids are past the "littles" phase now, but when I read her candid, beautifully written book I was SO encouraged to draw near to my Father in heaven as a trusting daughter. I think you will be, too.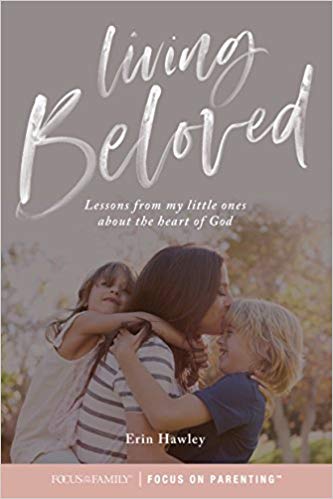 More about Erin Hawley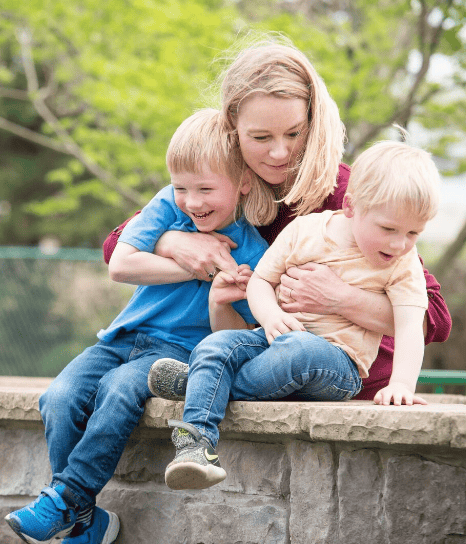 Erin Hawley is a wife, mom to two small boys, and some-time lawyer. She is also an award-winning law professor at the University of Missouri, Yale-trained constitutional lawyer, and counsel attorney to one of the country's premier law firms. Erin clerked for United States Supreme Court Chief Justice John G. Roberts following law school. She is a nationally respected scholar who has published in numerous top law journals and popular publications, including the National Law Journal, the Legal Times, the Federalist, the Hill, Fox News, and the Washington Examiner.  Erin has been blessed to work primarily from home since the birth of her first child and is intimately familiar with the joys and struggles of working-mom life. She loves coffee-flavored lattes (but not coffee), being outside, horses, facilitating Bible studies, and fellowship with other women.
https://thrivinghomeblog.com/wp-content/uploads/2018/09/Childlike-Remembrance.jpg
698
780
Rachel Tiemeyer
https://thrivinghomeblog.com/wp-content/uploads/2019/10/thrivinglogo.png
Rachel Tiemeyer
2018-09-19 08:00:00
2020-01-05 15:33:26
Childlike Remembrance: A Lesson From My Little Ones About the Heart of God