Confession: I'm 37 & I've Never Made a Turkey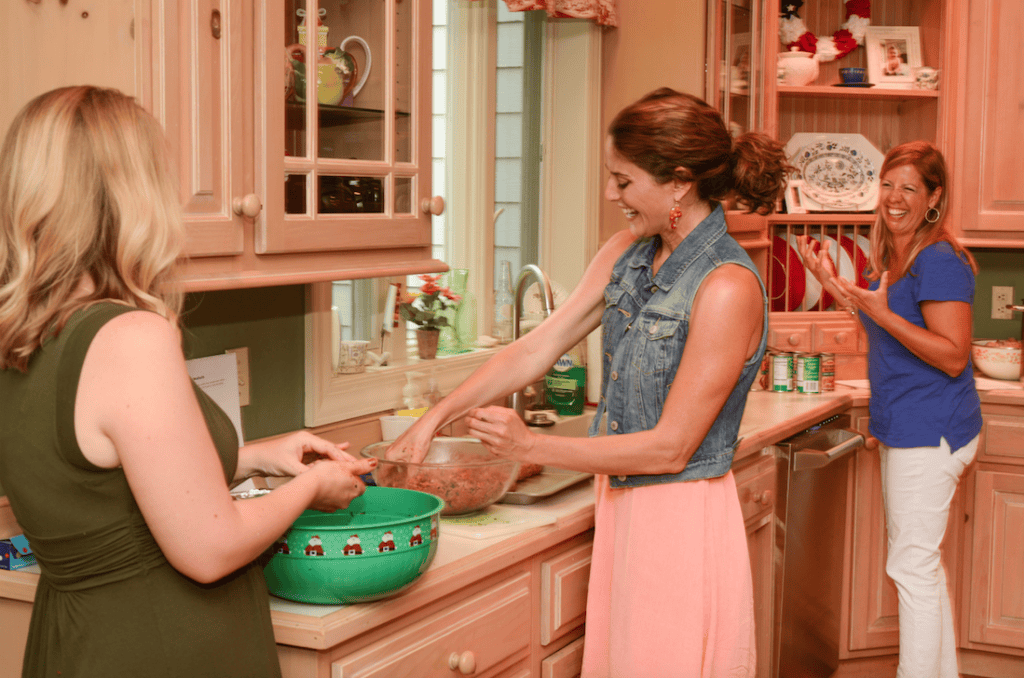 So here's the thing. I'm 37 years old. I run a food blog of sorts. I'm a self-professed foodie. One of my few hobbies is reading cooking magazines and books. The only TV you'll ever catch me watching during the day would be a Food Network show.
And I've never made a turkey. In 37 years. (Sigh.)
Back story:
My sassy friend Keith–who also happens to be my boss and pastor–texts me, Polly, and two other church staff wives a few days ago…

(Yes, he just addressed the text "women". Typical.)
Then, somewhere along the way, two of my younger friends, Emily and Rachel, chime in with all kinds of helpful information about where to buy the turkey and what recipe they've used…for four years now!

Some quick math tells me that they've been making turkeys since their twenties. What was I doing in my 20s? Letting my mommy or mommy-in-law make me turkey. (Bless them.) What have I been doing in my 30s? Letting my mommy or mommy-in-law make me turkey. (Bless them.)
In the midst of the group text exchange, I felt the need…perhaps prompted by the Holy Spirit…to confess two things:

Pretty vulnerable, eh? I mean I trust these friends. I really do. And, they should know these things about me. I am a failure when it comes to turkey preparation and manual transmission operation, you know?
Well, apparently I'm not alone. Polly opens her big mouth and also admits to never having made a turkey. Whereupon, we receive this final text from sassy friend Keith.

Those who know me know I like a challenge. Well, maybe the real truth is: I don't like to lose. It's taken me 37 years to realize it, but I'm LOSING in the Thanksgiving category. But, all that is about to change, baby.
Am I excited about being responsible for preparing 20 lbs of raw meat for guests for the first time? Do I relish the idea of giving that bird a 24 hour salt bath in my fridge? Do I want to set the alarm on my day off to get up early enough to have it ready for lunch? Nope. But, people, this is game time. And, I've got my game face on.
Turkey this Thanksgiving is…ON!
(Pray for me. Please?)
To be continued…
https://thrivinghomeblog.com/wp-content/uploads/2015/11/Screen-Shot-2015-11-18-at-9.41.02-AM.png
728
1099
Rachel Tiemeyer
https://thrivinghomeblog.com/wp-content/uploads/2019/10/thrivinglogo.png
Rachel Tiemeyer
2015-11-23 05:00:00
2020-01-03 16:45:52
Confession: I'm 37 & I've Never Made a Turkey