Confessions: My Family Has a Thing for Costumes
Once upon a time, I might have been the Easter Bunny mascot at our Country Club Easter Egg Hunt. True story. Sorry, no pictures of that but you can let your imagination run wild.
This was just the beginning of many costumed roles that either myself or my family has taken on.
Most recently was this…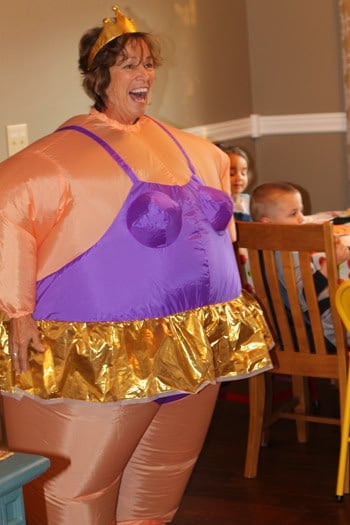 I had no idea that she had bought this costume simply for a surprise appearance at the Halloween Party. She's awesome like that.
Secondly, we have my brother and his pink gorilla suit. He justified buying this costume to serve as entertainment for his nieces and nephew. He's awesome like that too.
Over Thanksgiving, Uncle Will told Adelyn that there was a pink Gorilla roaming around "Nanakuk" (the name we have given her grandparent's house). The only way to see the gorilla was to call him out.
We led her, the rest of the family and all of our 6 dogs down to a nearby field to try to find the Gorilla.
Here is Adelyn spotting him for the first time.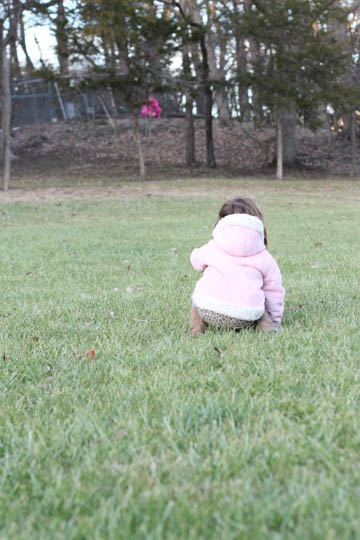 Doing her gorilla call. "ooh ooh AHH AHH AHHH!!" She totally got into it.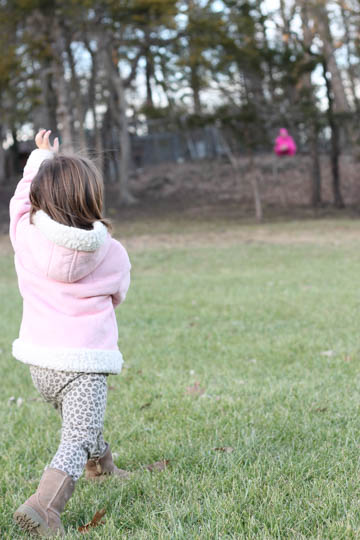 Approaching the shy gorilla.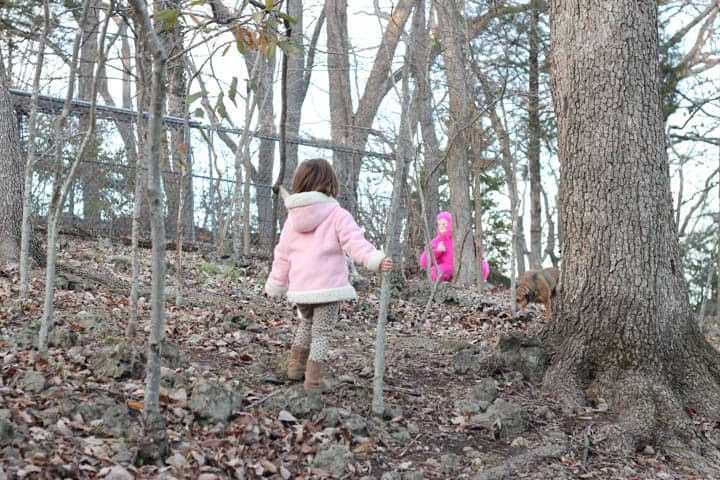 It's worth mentioning that the dogs about took Mr. Gorilla out. Good to know we are protected from jungle animals. My brother had to sneak behind a big tree and take his mask off so that the dogs wouldn't attack him!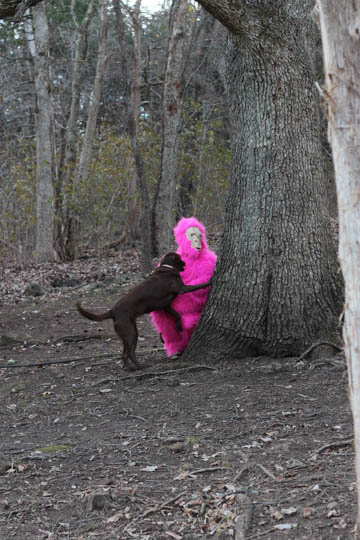 Giving him a high-five.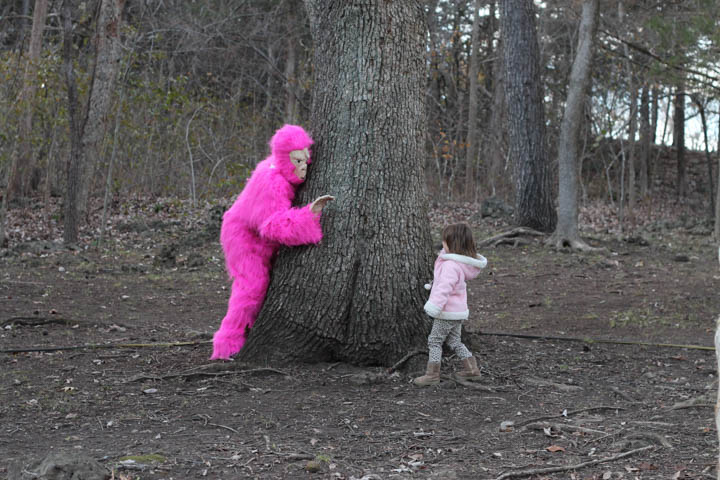 She learned that the gorilla preferred pears over bananas so she gave him one. He was very grateful.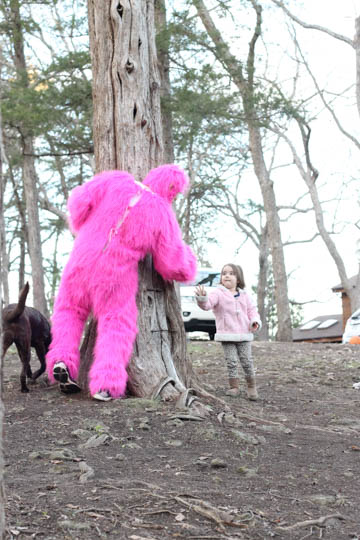 I was surprised that she wasn't afraid of him. Mr. Pink Gorilla was a bit creepy up close.
I was also surprised that since that day at Nanakuk, Adelyn hasn't even mentioned the pink gorilla. Just another day with our family, I guess.
https://thrivinghomeblog.com/wp-content/uploads/2014/12/IMG_6841.jpg
480
720
Polly Conner
https://thrivinghomeblog.com/wp-content/uploads/2019/10/thrivinglogo.png
Polly Conner
2014-12-22 05:22:34
2020-01-03 15:28:45
Confessions: My Family Has a Thing for Costumes