Cookbook Photo Shoot + Charleston Fun
Last week, Rachel and I had the amazing opportunity to visit Charleston, South Carolina. The primary reason for our travel was to be on site for our cookbook photo shoot. While we had our share of studio time, we also had plenty of opportunity to explore the amazing city. Here's a rundown on what our trip entailed.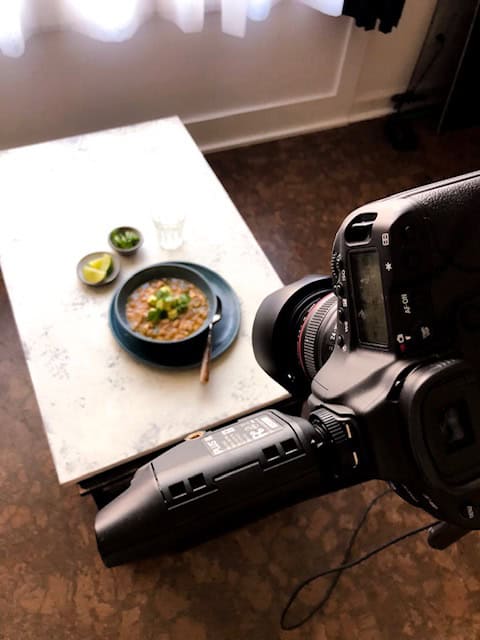 The Photo Shoot
First and foremost, here is the team that made our photos come to life. Rachel and I gained a huge respect for ALL of these women. While the titles of their jobs sound sexy (I mean, who isn't intrigued by the idea of being a "food stylist"??) I can assure you that their job requires a lot of long hours and very very hard work.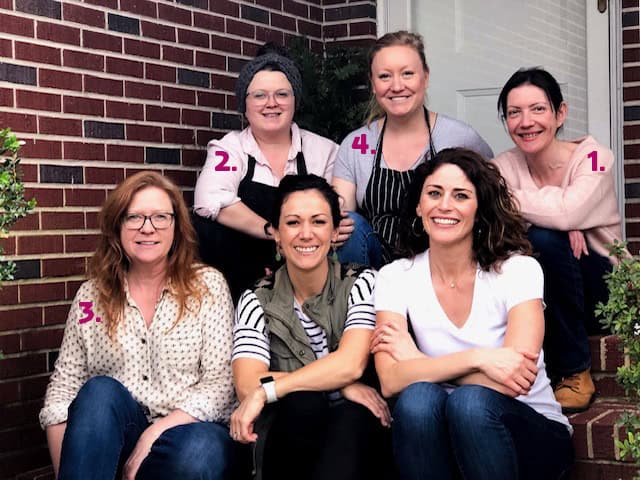 The Team
1.Helene Dujardin: Photographer
Helene is excellent at what she does. She truly puts in 100% into every photo and is pretty much a wizard with lighting. Her kindness was welcoming and convictions strong. Like all of the women on this team, she was humble about her work and highly respected by her team and in her field.
2. Tami Hardeman: Food Stylist
Tami has the ability to make any recipe come to life. We were especially surprised to see that she used REAL food in her styling. Making food slow cooker or Instant Pot recipes look beautiful takes so much talent and it was obvious that Tami was overflowing with it. Her work ethic was truly admirable and despite being on her feet for long, long days, I don't think I heard her complain once.
3. Angie Moiser: Prop Stylist
Angie had the challenge of making all of our recipe photos look cohesive but not too much alike. She had the uncanny ability to pull together a background, dish, napkin, and utensil that would tell the story of a recipe in just a glance. Her inviting, kind nature drew us in quickly and we could tell that she was an amazing, respected team player.
4. Kelly Paige: Kitchen Assistant
Kelly prepared and cooked SO. MUCH. FOOD. I was amazed daily at how many plates she kept spinning in the small kitchen she worked from and amazingly churned out 10 perfectly cooked entrees a day. Despite being in her second trimester, she worked incredibly hard with no complaint. Kelly had all sorts of fun stories to share from working as a food stylist on the Today Show and was entirely humble about being a writer for the HuffPost.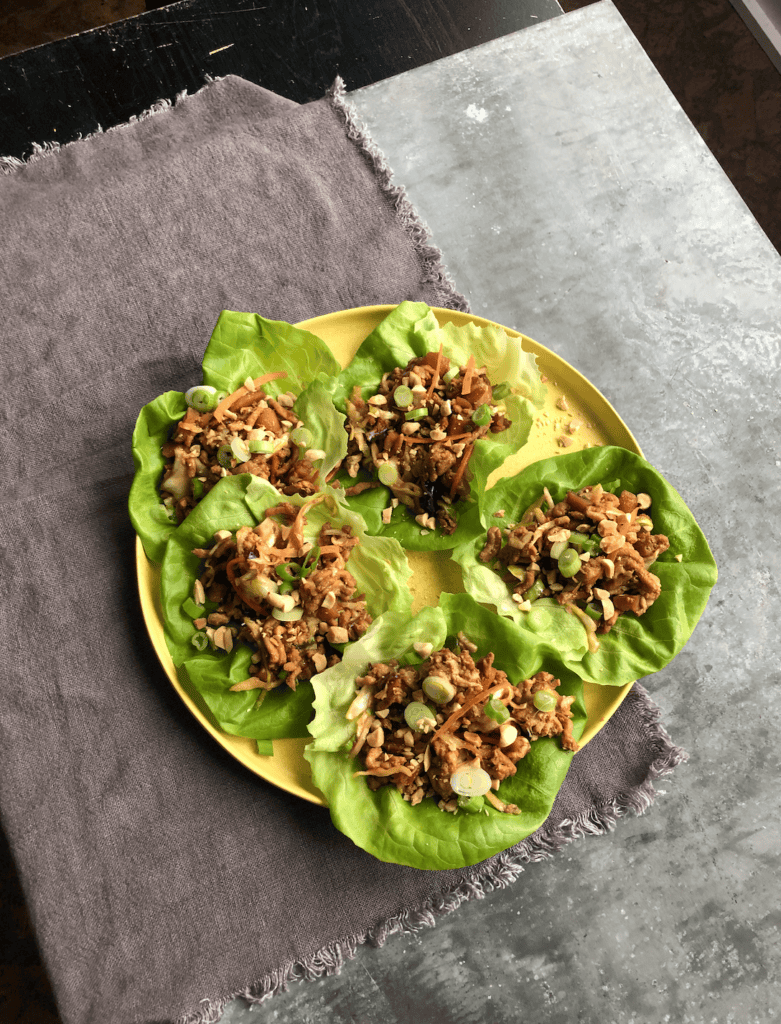 Capturing 70 food photos in 1 week is no small feat. It takes a talented team who are on their A game all day long. I loved seeing how each person brought their talent to make up a diverse, amazing team.
We made an effort to document a lot of the photoshoot in our Instagram stories. (If you missed them, don't stress. They are in still in the highlighted stories.)
What first surprised me about cookbook food photography was that they were using real food the entire time. I'm not sure what I expected but it was pretty cool to see these ladies bring out the beauty in the real foods they were working with. I was also blown away at the amount of props needed to create a book like this.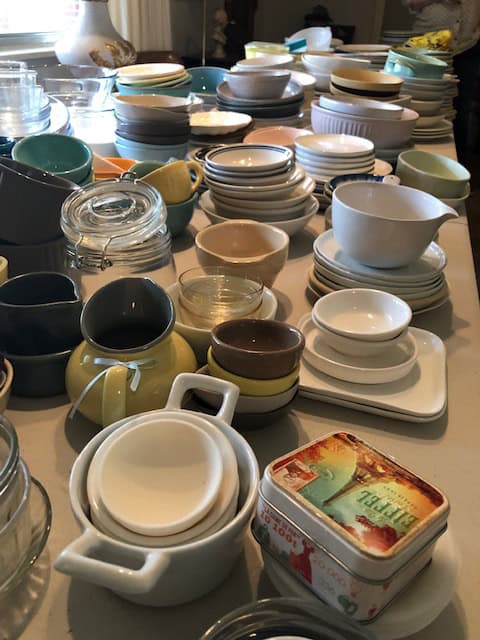 The challenge of a cookbook is that all of the recipes need to look cohesive, yet they can't all look TOO much alike. The prop stylist and food stylist work closely together to achieve variety, yet still make them look like they all belong in the same book together. I loved seeing Angie work with different backgrounds, colors, and utensils until she found the combination that she loved.
Another thing worth noting was that rarely did any food go to waste. I've always wondered what a shoot like this does with all of its extra food. We learned that what isn't eaten at lunch is often frozen and stored for meals down the road or given away to friends and neighbors. I loved the team's devotion to not wasting food.
Overall, the photo shoot seemed like a well-oiled machine which I'm sure is the result of carefully picked team members and overflowing talent.
Where We Ate
We typically spent a chunk of the day at the studio and the rest of the time exploring Charleston. Based off of the recommendations we received, we landed in some pretty amazing restaurants.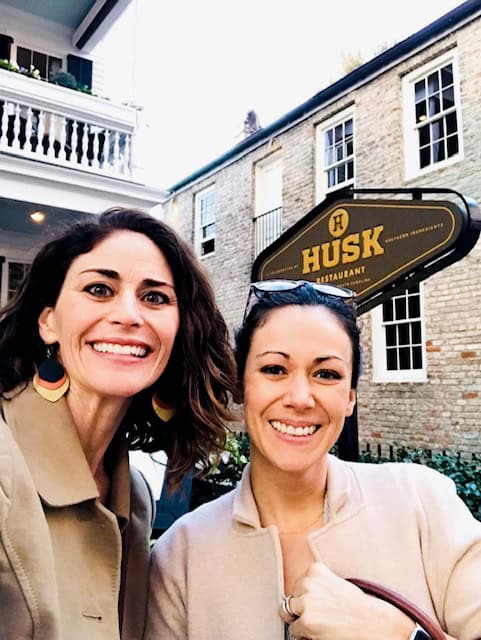 Here is a rundown:
The Obstinate Daughter: Best salad I've had in MONTHS. Rachel's favorite atmosphere.
Husk: This restaurant was located late 19th century home. The bar is located in the old stable house. We just grabbed a drink there but it was a really cool atmosphere.
Poogan's Porch: Historic home turned into a restaurant. Polly's favorite atmosphere. Apparently one of the most haunted locations in Charleston though! No ghosts spotted on our visit. Whew!
The Ordinary: By far our favorite food. Tried our first oyster too! (See Instagram stories for live footage).
Tavern and Table: We got carryout from here. Could tell it had potential but they forgot our sauces and the food was a little drab because it wasn't fresh.
What We Did:
Even though we only had a few half days to play with, our tourism game was strong.
One of our favorite activities was the horse drawn carriage tour. Such a neat way to see part of Charleston and learn about some of its history. We would have loved to do a walking tour but ran out of time.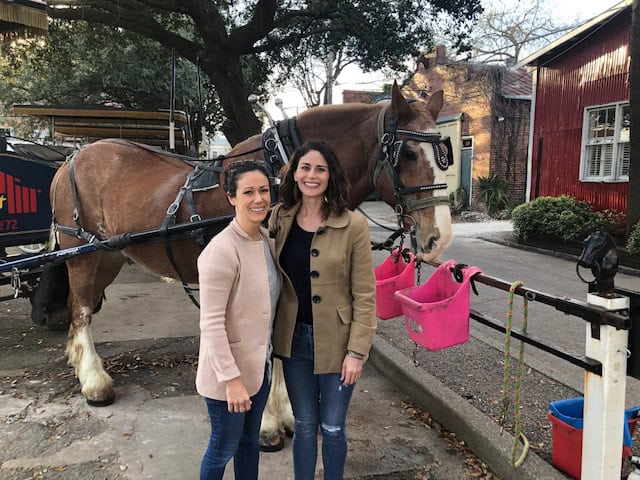 Walked around downtown and The Battery
There is just so much to see in this quaint city. After our carriage tour, we walked along the ocean and explored The Battery. We saw Fort Sumter (where the civil war began) and other historic sites and homes.
Plantation Visit
We spent a few hours out at Middleton Place, touring a plantation. Highly recommend doing this if you are in the area.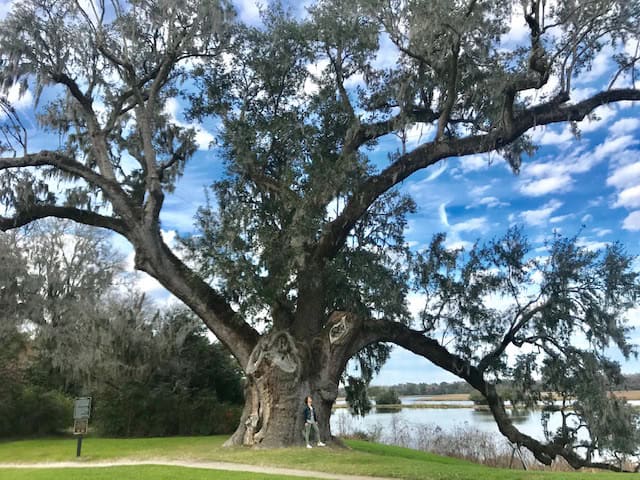 Shopping
On our last day, we had a few hours to kill. While we initially intended to tour The Old Exchange or one of the historic homes, we ended up chucking that plan and did a little shopping in the market.
In Conclusion
Overall, our trip was a blast. We both have vowed to go back to Charleston again. It was enlightening to be part of the food photography stage of our cookbook an we can't wait for you guys to see the end result. It will release in January 2020. Stay tuned!
https://thrivinghomeblog.com/wp-content/uploads/2019/03/IMG_5087.jpg
640
480
Polly Conner
https://thrivinghomeblog.com/wp-content/uploads/2019/10/thrivinglogo.png
Polly Conner
2019-03-05 10:00:00
2021-01-07 10:28:54
Cookbook Photo Shoot + Charleston Fun