With a little one around, it seems like we cannot have enough boxes and bins around for all her stuff. That is why I love finding creative ways to create storage around our house. At our most recent Sam's Club trip, I picked up some diapers that come in this large, cardboard box. (Even though we use cloth diapers, we still like to have a stash of disposables around.) I was about to throw out the box when I realized that this sturdy cardboard would be a great storage space. My creative juices got flowing and I ended up with this:
Decorating this diaper box was so easy. All it takes is some fabric and some type of spray adhesive. 
Start by cutting off the flaps of your box. Using a box cutter worked great for me.
Now, measure the outside of your box so you know how much fabric to cut. After you get your measurements, add 4 inches to the height and 3 inches to the width. You'll see why a little later. I had to bust out the math skills a bit to get my measurements. My notes make me laugh! Good luck understanding my train of thought.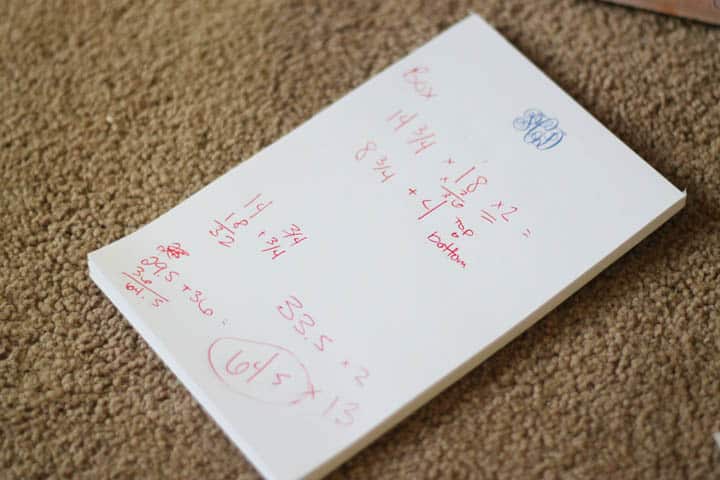 With the Pampers diaper box that I got from Sam's, my measurements for my fabric were 64.5 inches wide and 13 inches high. I didn't have fabric this long so I had to cut two strips and sew them together to make such a long strip.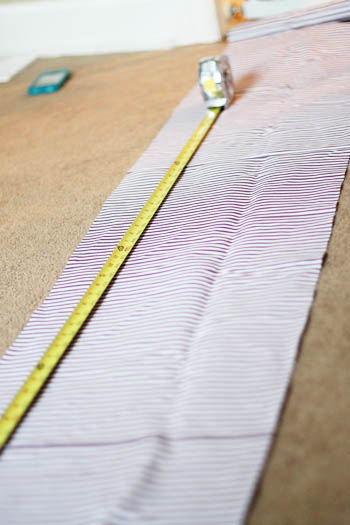 My one year old daughter couldn't help but join in on the fun I was having with the boxes and fabric. I imagine I could have gotten this craft project done a lot faster if her eager little hands weren't all over everything I needed. I'm glad she was there to help though!

To adhere the fabric to the box, I simply sprayed the surface of one side of the box and smoothed the fabric over it. (I recommend doing this outside because of the fumes!) After one side is smoothed out and seems to be secured, flip your box to the next side and repeat the process. No need to wait until it is completely dry. As long as it stays in place, you are ready to move on.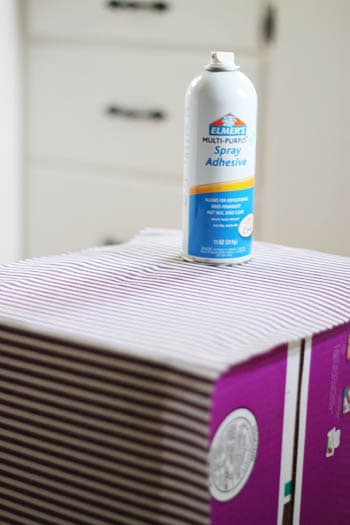 Here is how I did the corners on the bottom of the box:
1. Flatten out fabric to see how much excess you will have on the corner. Pinch it out.
2-3. Cut the excess fabric off.
4. Spray the adhesive on the box and smooth fabric out. Let dry.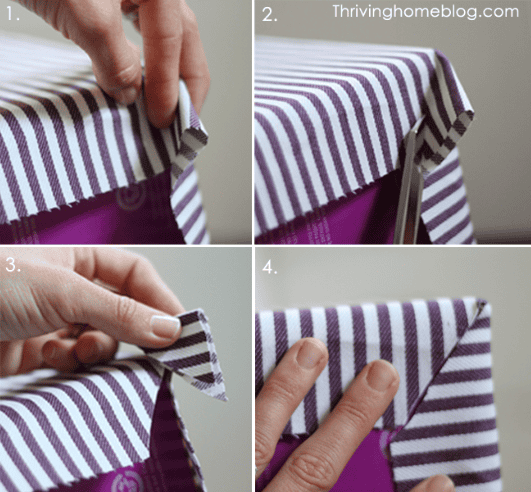 I found that it took a little more work to get the fabric to fold over and stick on the bottom of my box. It still works, you will just need to hold it in place a little longer than you did for the sides. It needs a chance to dry a bit in order to hold the fabric in place.
Do the same thing for the inside of the box. Spray the cardboard, fold the fabric over, hold in place until the fabric is secured. Repeat on all sides. And yes, those are my toes.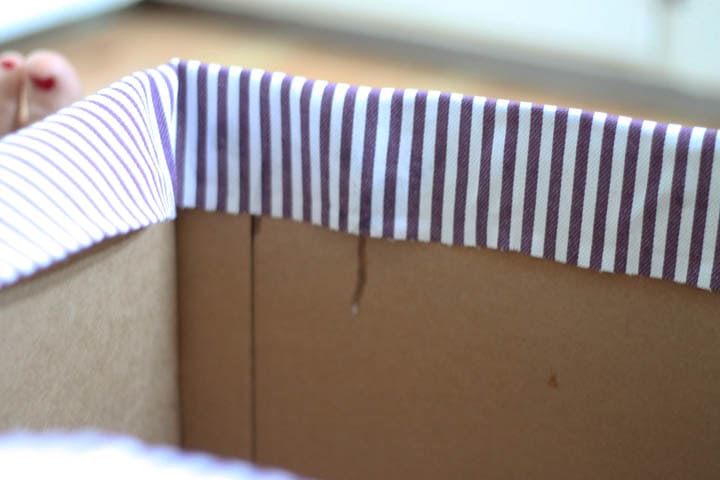 After the glue has dried, fill up your box! It can be great toy storage or a great storage space for books!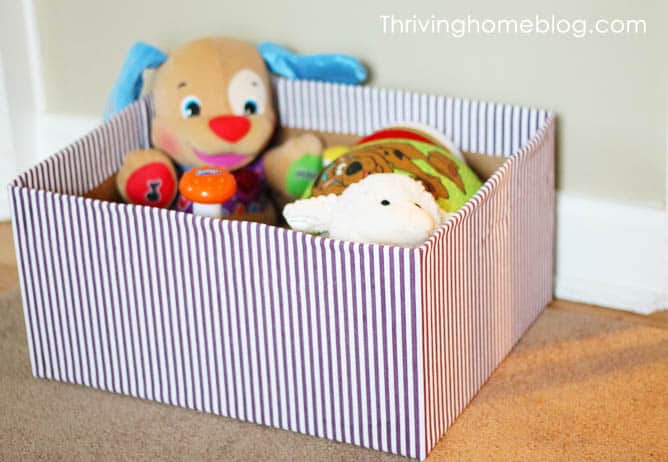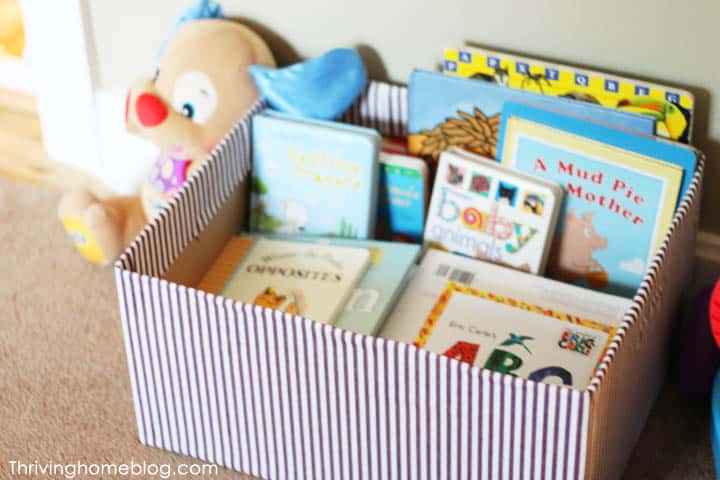 I personally like using it as a book box. It is at a good height for my one year old. She can see all the books easily and is able to reach over and grab whatever one she wants. It could also be a great storage box for under the bed. There is so much potential! Keep those diaper boxes!
If you're interested, here are a few other ideas of ways to recycle around your home. Also here is another example of a way I jazzed up some ordinary storage space in our home.
Hope you can make great use of some old diaper boxes in the future!