I love to change our home decor up and move things around. In the early days of living in our house, I cut corners when hanging things on our walls and didn't used the plastic anchors that hold the screws in securely. I learned the hard way that this was not an area to cut corners in. If I remember correctly, the curtain rod in our bedroom came crashing down in the middle of the night. Talk about a scare!
Anyway, I've learned a few tips and tricks in drilling holes in walls since my early decorating years.
Here is one tip I wish I would have known a long time ago.
When preparing to drill a hole, stick a little painters tape right below it to catch all the dust.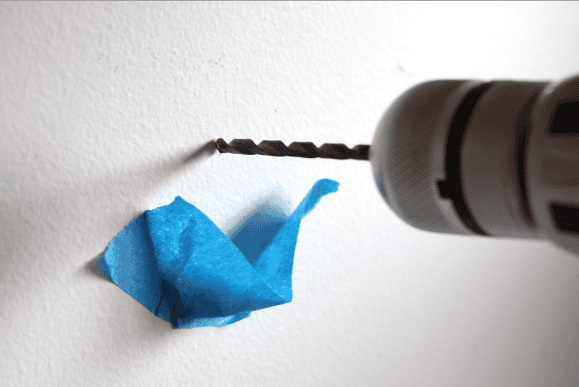 Now you don't have to go hunting for all those particles and paint pieces you just drilled out of the wall. Gotta love an easy clean up!