Did You Know You Have a Personal Chef at Hy-Vee? (Not Kidding.)
Sponsored by Hy-Vee (Columbia)
It was the day before Valentine's Day, and I was desperate to blow my husband's mind by preparing the best steak ever. Problem? I've never made a good steak in my life. Enter: Bryan Williams, the personal chef at one of our local Hy-Vees.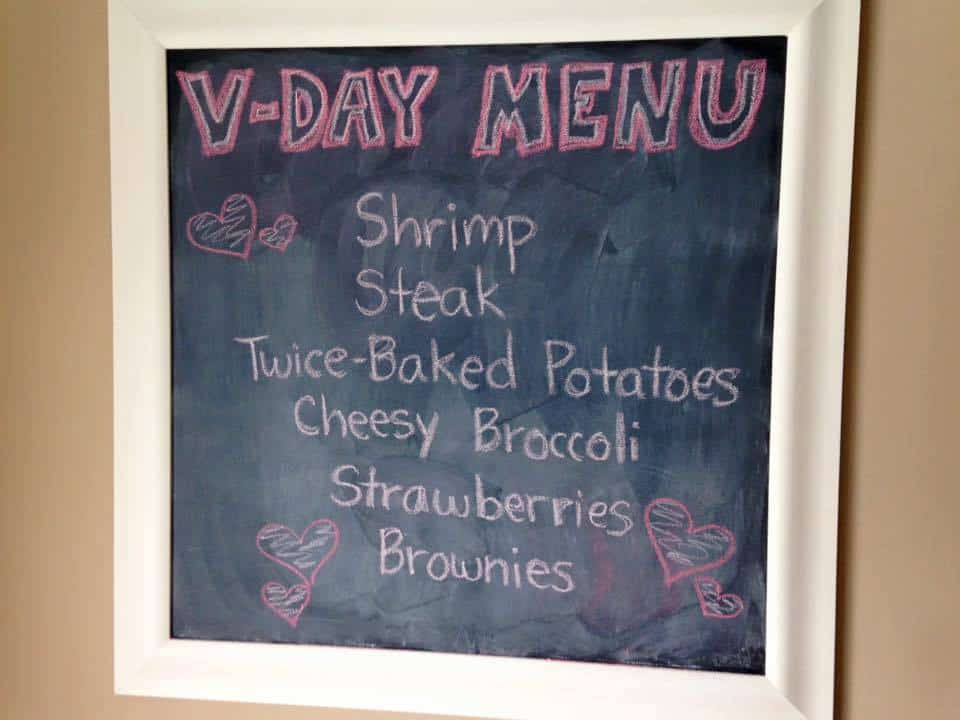 Bryan not only helped me select the perfect cut and amount of steak for our occasion, but he spent several minutes talking me through exactly how to prepare the perfect pan-seared, oven-finished steak. Despite a small kitchen fire at the start (#oops), that steak was to die for! Personal Chef Bryan will forever be our hero! P.S. I plan to post that recipe soon.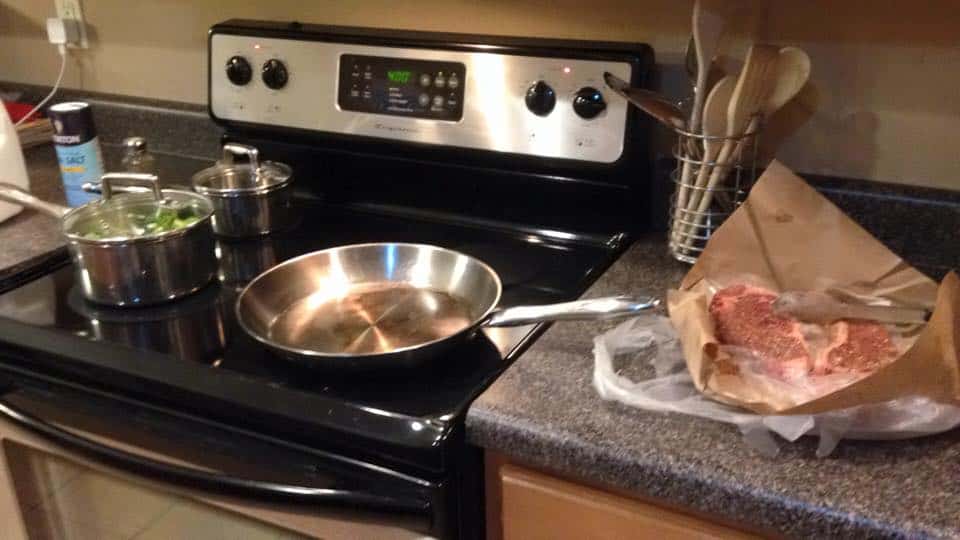 But, the moral of this story is: Did you know YOU have a personal chef at Hy-Vee? Don't you feel spoiled? I've been going around telling everyone that I have a personal chef now. 😉
I know, I know. You've got questions. Just what is a personal chef? What can he or she do for me? Hold on to your knickers, because I had a chance to interview Bryan and he's got answers for you. This Personal Chef gig is actually pretty awesome! Check it out.
What does the title of "Personal Chef" mean? What is your job and/or what ways do you help customers like me?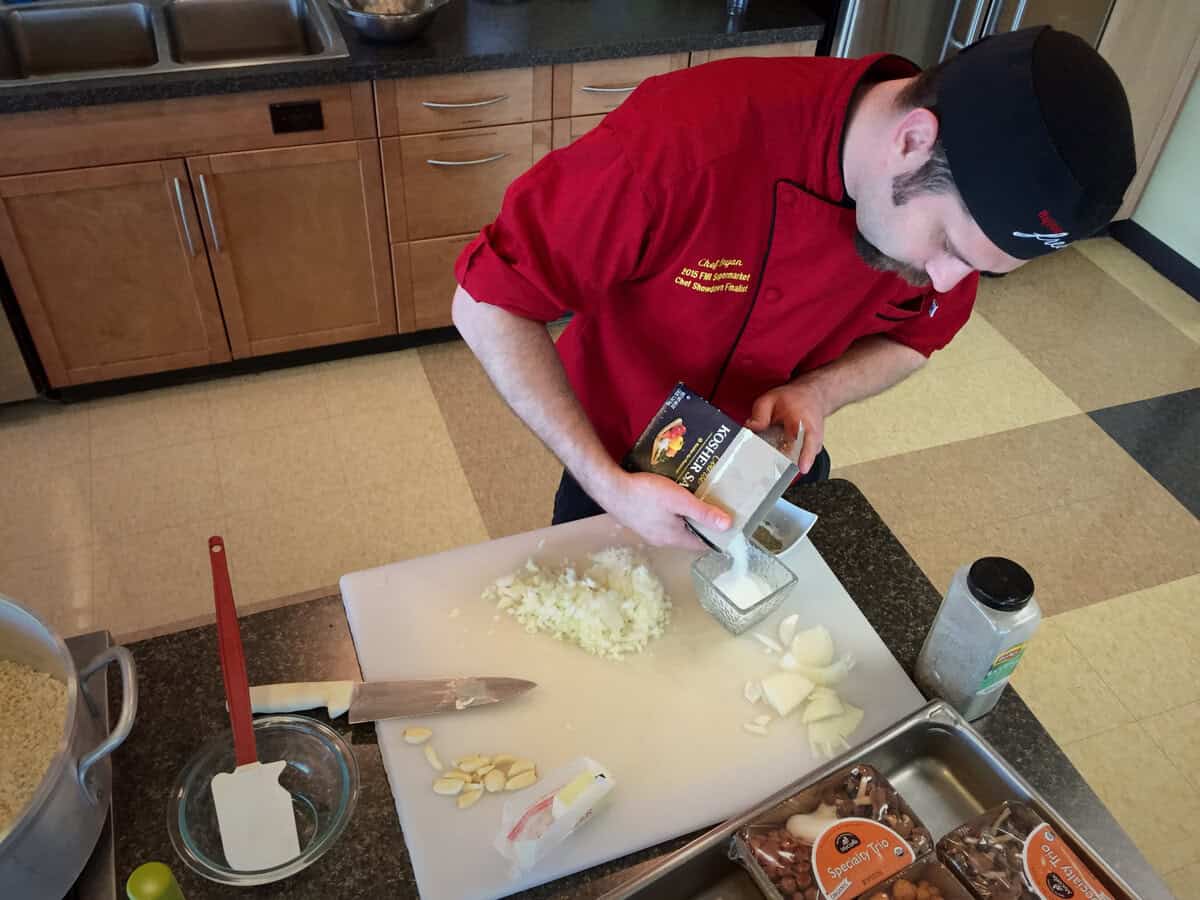 "Personal Chef": I believe it means that I am the expert resource for you…to create restaurant quality food at home. 
My job varies greatly from day to day; I teach cooking classes both private and a monthly public one, execute food demonstrations,  and create gourmet seasonal/fresh items for my "Chef Case" cooler. I also prepare food for our special events like our BrewHaHa tastings, and when passing through the store assisting everyone I pass. 
I often just say hello to our customers and ask what I may help them find which turns into a conversation on what they are cooking.  I am able to better assist customers with my almost 20 years' experience with little tricks and tips.  I also do personalized catering that falls outside our amazing catering department, such as a whole smoked pig for the last home football game against Arkansas, my tiramisu for a family holiday gathering, or a wild mushroom lasagna for a mom hosting dinner for new a vegetarian visiting home from college.  
Tell me more about the classes you teach. What do customers enjoy about them? 
I teach one public class a month.  I usually have 15 to 25 people per class and they are themed: Thanksgiving in November, French in January, and this month is Korean.  The purpose is to highlight fresh and seasonal ingredients that we offer here at Hy-Vee in a live cooking demonstration to create awesome food that you can then make at home comfortably. 
The attendees of my classes at Rockbridge Hy-Vee are almost all regulars that are looking to add some new techniques and recipes to their repertoire.  I highlight an underused or lesser known vegetable/starch per class to remove any fear or hesitation from my customers. 
My public classes are currently $15 per person and start at $25 per person on private ones.  I have hosted book clubs, MU Alumni association of Boone County, and birthday parties for the private events.  I observe the guidelines that people have, such as allergies and other dietary restrictions, and then formulate a fresh and seasonal menu for the group.  I host my public classes towards the end of each month on a Thursday and they each last 2 ½ to 3 hours.   
What is your favorite part of your job?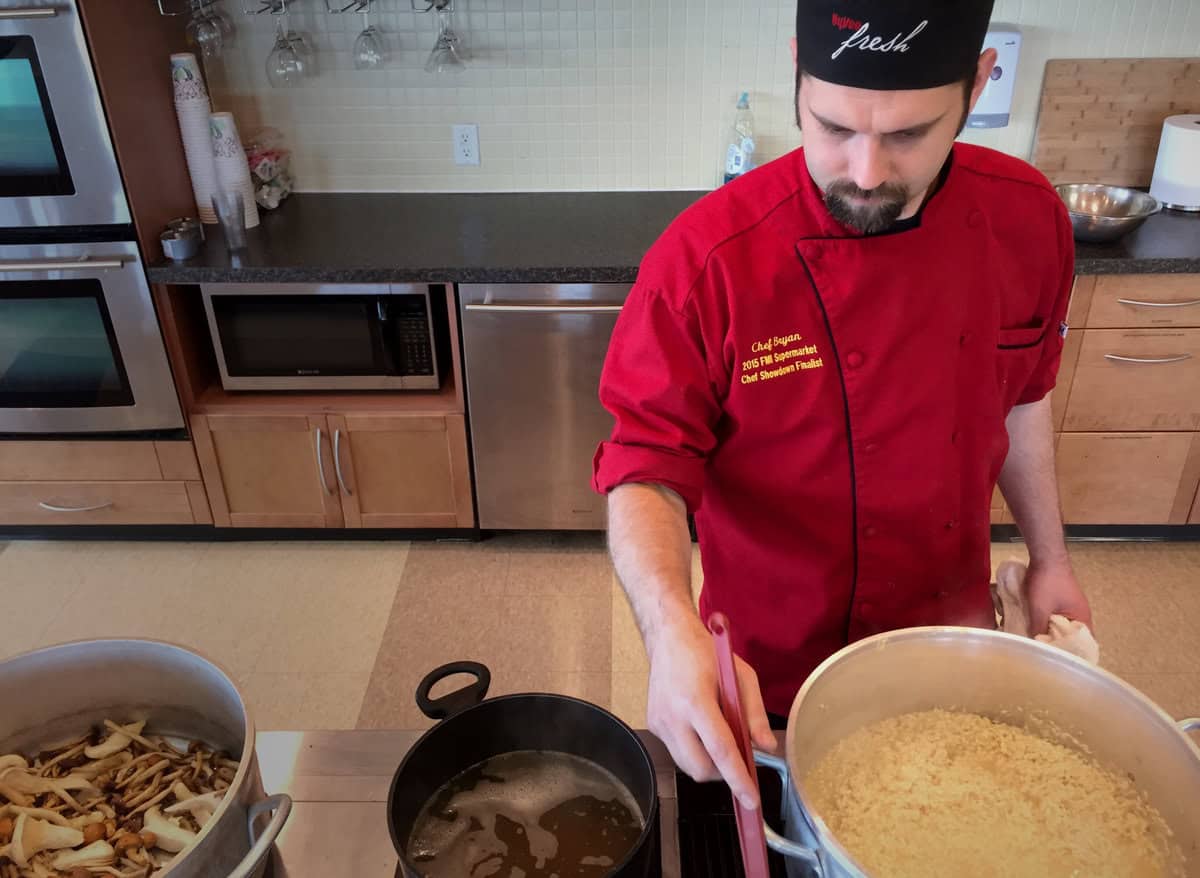 The people!  The customers that shop here at the Rockbridge Hy-Vee are awesome!  We have a huge amount of foodies, people who unfortunately have allergies/dietary restrictions, and those people who are just looking for a new/fresh idea for dinner.  Along with our awesome customers, we also have amazing employees here at the store who are experts in their different departments to assist our customers with their needs.  Working at the world's largest pantry is pretty cool too.  Oh yeah, Food-Fire-Knives! 
I have a knack when I am creating different dishes as I traverse the store of asking the people passing by "What may I help you find".  This usually leads to a culinary adventure helping find an ingredient, learning of their recipe, and exchanging techniques. Making it fun & approachable!  
How do I find out about the classes that Personal Chefs and Dietitians offer?
West Broadway Hy-Vee: https://www.hy-vee.com/stores/calendar/calendar.aspx?s=220&m=3&y=2016
Conley Road Hy-Vee: https://www.hy-vee.com/stores/calendar/calendar.aspx?s=710&m=3&y=2016 
Rockbridge Hy-Vee*: https://www.hy-vee.com/stores/calendar/calendar.aspx?s=550&m=3&y=2016
*To be notified of Chef Bryan's classes, email him at[email protected] to get on their store's monthly newsletter.
https://thrivinghomeblog.com/wp-content/uploads/2016/03/Chef-Bryan-3.jpg
2388
3263
Rachel Tiemeyer
https://thrivinghomeblog.com/wp-content/uploads/2019/10/thrivinglogo.png
Rachel Tiemeyer
2016-03-23 05:25:03
2018-01-27 16:06:58
Did You Know You Have a Personal Chef at Hy-Vee? (Not Kidding.)