"Do You Sometimes Just Cry?"
The blog helps me make friends.
Seriously. People read my parenting posts (or parenting woes), totally relate, want to talk to me about their similar experiences, we connect over harrowing kid stories and eventually become friends. 
Real life example: my friend, Laura. 
This gal is a doll. Love her. Like yours truly, her first born is a spirited three-year-old who is giving her mom a run for her money. We both love our little rascals to death but we are both trying to navigate the hostile waters of raising a strong willed three-year-old. 
When I posted this on my Instagram, I got quite the response. Pretty much everyone I ran into brought it up.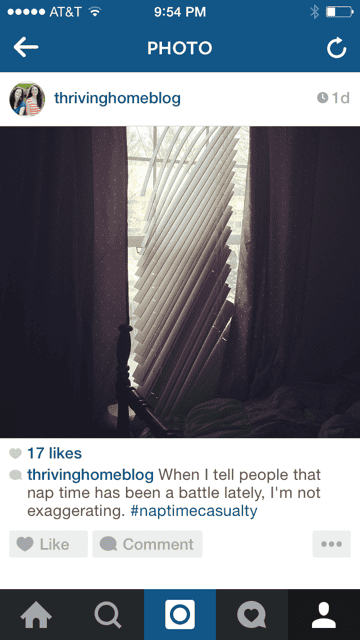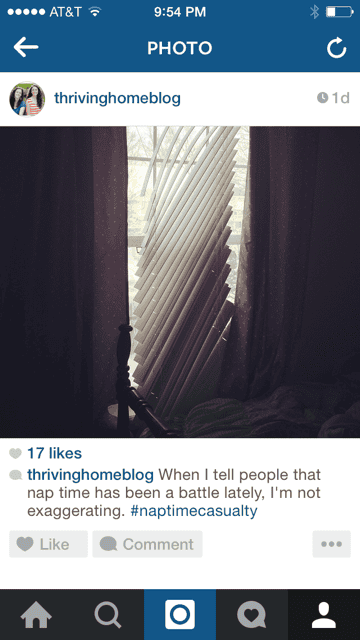 When I saw Laura today she brought up the picture and then shared some nap time shenanigans going on in her house which led to a conversation about how dang hard three-year-olds are. In her vulnerable sweetness, she simply asked me, "Do you sometimes just cry?"
I laughed and said, "Yes. All the time."
I might have been slightly melodramatic in the moment in an effort to normalize her question but the truth is, parenting has brought me to tears many times for many different reasons. Lets explore some shall we?
Some cries stem out of simple fatigue. When I don't get enough sleep, I get weepy. Seriously, ask my husband. I have learned this about myself over the past three years. When I'm in the midst of a rough night, I make a mental note to remind myself that the next day when I am very tired, I will be highly emotional. I will likely question the purpose of my life, the health of my marriage and the quality of my parenting. I will also likely be failing in all areas which will lead to minor despair and tears. The next day I will be fine. I promise.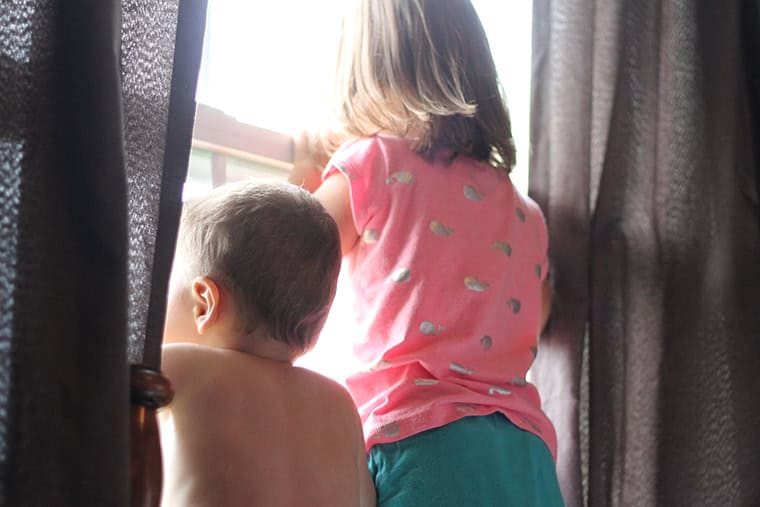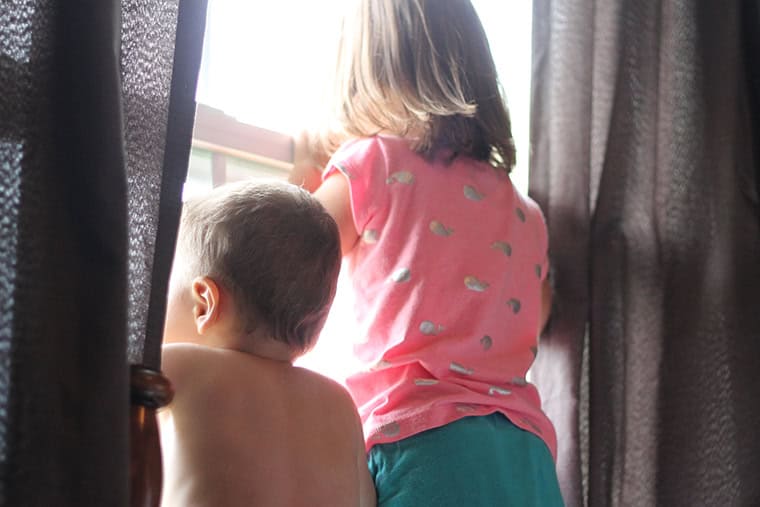 I'm also prone to becoming a weepy mess when talking to trusted friends about parenting struggles. I won't even realize my issue is cry-worthy until I start talking it out and am surprised by the fact that I can't see my friend's face anymore. Something happens to my level of resistance when I start talking to an understanding friend. I have a vivid memory of walking with my friend Rachel (not Thriving Home Rachel — even though I've had plenty of cries with her) on a busy trail. As we pushed our double strollers filled with 4 kids through unforgiving light gravel, there I was, half out of breath spilling my guts in an ugly cry to not only her but any other trail walker that happened to pass us. I'm sure it was a sight to see. 
Don't even get me started on the amount of tears my husband has seen. That man has seen it all. Over the years he has wisely learned to simply listen, offer compassion, pray for me and then scoot me along knowing full well that the emotional moment will likely pass. He knows me well. 
Lastly, particularly in the past year, I have cried over my own sin. I have mourned my anger, harsh tone, impatience, immaturity, desire for ease and comfort and bitterness. I am so often disappointed with how I respond to temper-tantrums, disobedience, and typical three-year-old behavior. I act as if I expected a sinless child and respond in my own childish way when I have to deal with misbehavior. I'm well aware that like every human born on this earth, I have a deadly sin condition. But to be honest, until this year I haven't seen the depth of my sin or seen it manifest in this way before. It's heartbreaking, embarrassing and sometimes almost defeating.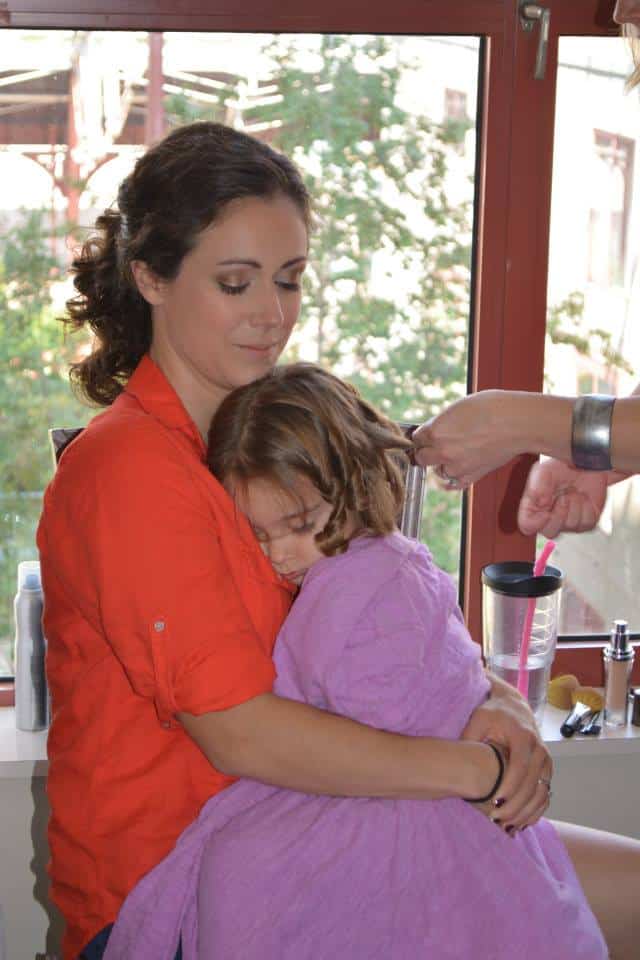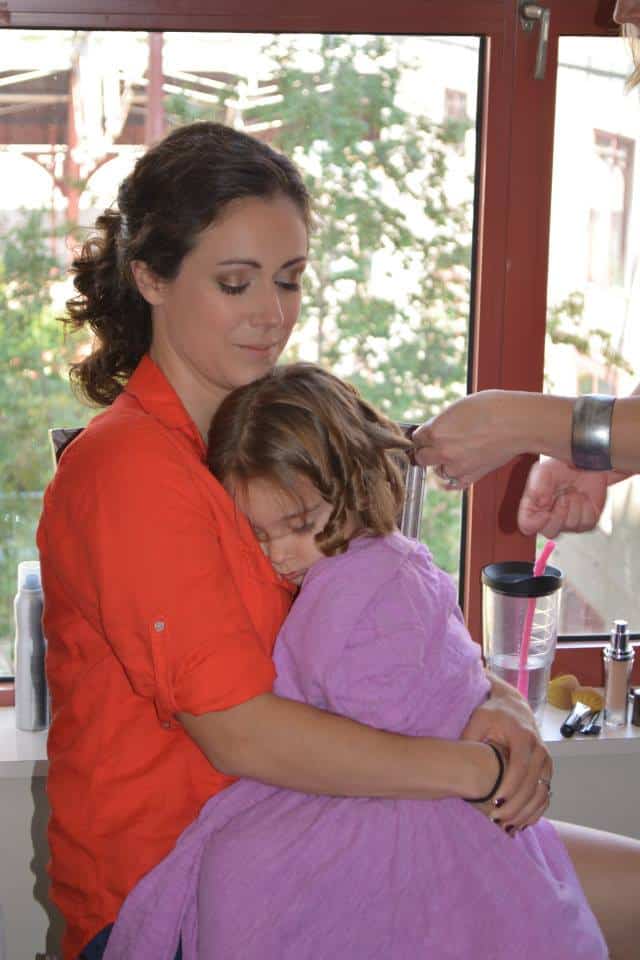 However, seeing the reality of my sin has also opened my eyes to the reality of God's grace. It is so underserved. It goes so deep. It covers ALL of my sin. ALL the anger. ALL the harsh words. ALL the impatience. Thanks to the cross, God doesn't look at me and see my most recent sin or shortcoming. He sees Jesus. I've been in ministry and shared this basic truth for YEARS but his love and forgiveness seems so fresh, new and real in the face of sin. I haven't experienced a thankfulness for grace like this in a long time. 
So, there is one more reason I've been crying a lot this year. Grace.
Experiencing God's grace in a new way can often brings tears. When I sing worship songs at church and think about the lyrics I'm singing, I often can't make it through the song. I'm not a howling mess or anything — I just get choked up and have to quickly wipe my eyes. (Yes, I'm that weirdo you hope to not sit next to. I apologize if I've weirded you out.) I've got beef going on in my heart and it often gets dealt with during church – particularly worship time.
Grace gets me choked up. Now more than ever before.
So to honestly answer Laura's question: "Do you sometimes just cry?"
Yes, yes I do. 
https://thrivinghomeblog.com/wp-content/uploads/2015/02/kids.jpg
507
760
Polly Conner
https://thrivinghomeblog.com/wp-content/uploads/2019/10/thrivinglogo.png
Polly Conner
2015-02-23 05:07:50
2020-11-13 06:51:34
"Do You Sometimes Just Cry?"