This onesie was super easy to do and was quite a hit with anyone my daughter ran into. I was inspired to make this last minute when I saw a similar one by Make it and Love it (one of my FAVORITE sewing blogs).
4th of July Onesie Tutorial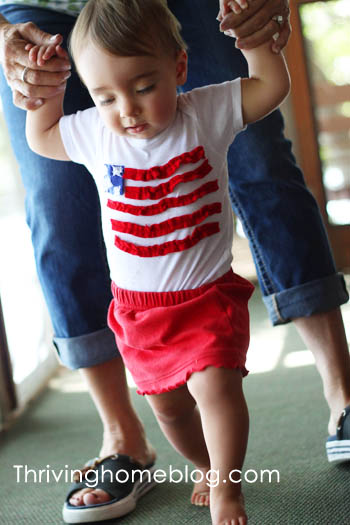 This is a great project to use up some scrap fabric. All you need is a onesie, some red felt, blue felt, and some type of light weight white fabric.
First step is to cut your blue felt into a square.
Mine was about 1.5 x 1.5 inches. Just cut it to the size you think would look appropriate on the size of onesie you are working with.
Make the "stars" for your flag.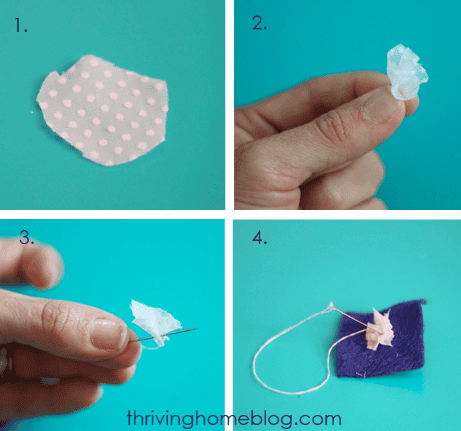 1. Cut 5 rough circles about the size of a quarter out of your white fabric.
2. Pinch and roll the middle of the circle.
3. Sew a few stitches through the bottom of your pinched fabric to secure it.
4. Attach it to your blue felt square.
5. Repeat this for the rest of your stars.
(Another idea is using white buttons as your stars. It could simplify things a bit if you are short on time!)
Attach blue felt with stars to your onesie.
I did this by hand sewing stitches through my stars. That way you have 5 points of attachment for your stars.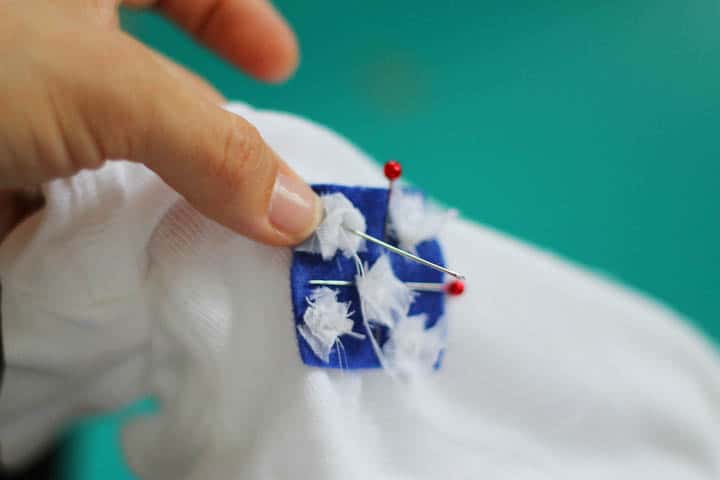 Make the stripes for your 4th of July onesie
Measure how long you want your stripes to be on your onesie. You'll have two sizes of stripes. One size for the ones next to your stars and another size to go below. Double that length. Cut a strip of red fabric that is about 3/4 inch wide and however long your measurements turned out to be. Mine were 8 inches long for the top stripes and 10 inches long for the bottom.
Sew a baste stitch down the middle of the red strip of fabric (A baste stitch is the longest stitch length that your machine will do). Do not double back your stitch.
Once you've sewn a straight baste stitch down the middle, create a ruffle by pulling ONE of the threads that is hanging off of the end. If you've done a baste stitch correctly, it should ruffle very easily. If you're confused, here is a great post detailing how to ruffle fabric.
One at a time, pin your stripes to your onesie and sew in place.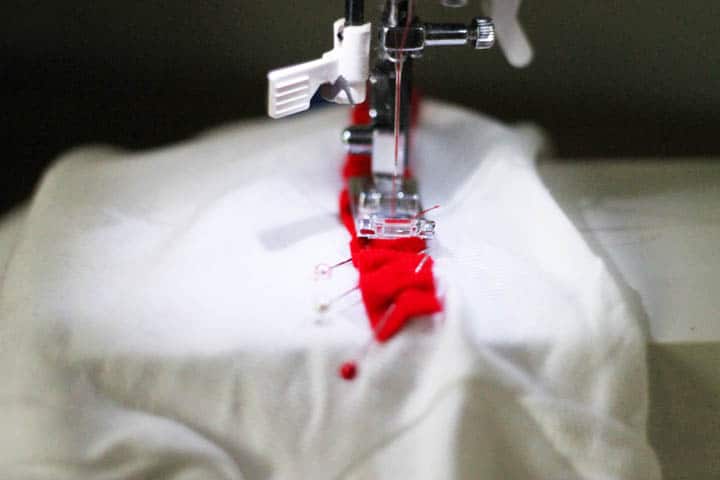 Cut off the excess threads and you're done! Time to get celebrating!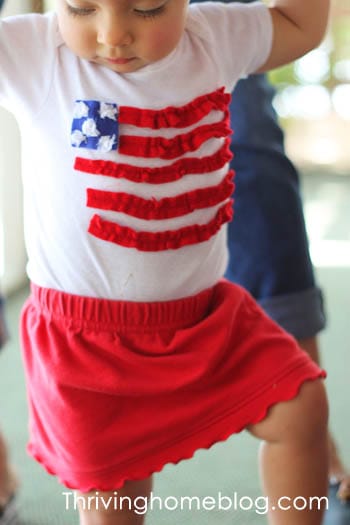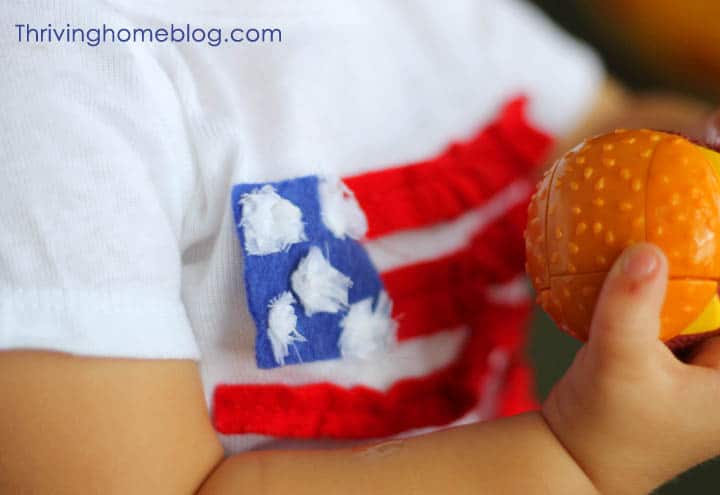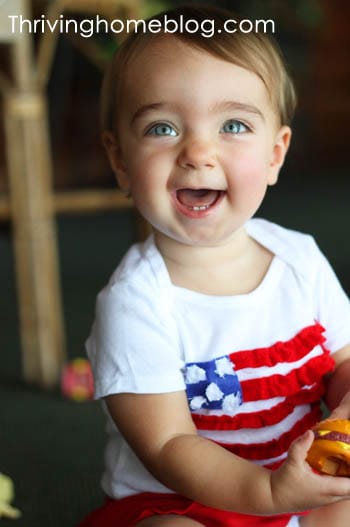 I love sewing projects for babies. If you do too, here a few others you might be interested in:
Transform a Onesie into a Dress
Baby Football Blanket Tutorial
https://thrivinghomeblog.com/wp-content/uploads/2019/10/thrivinglogo.png
0
0
Polly Conner
https://thrivinghomeblog.com/wp-content/uploads/2019/10/thrivinglogo.png
Polly Conner
2012-07-11 08:34:27
2019-01-23 14:06:21
Fourth of July Onesie