Freezer Cooking Bonus Pack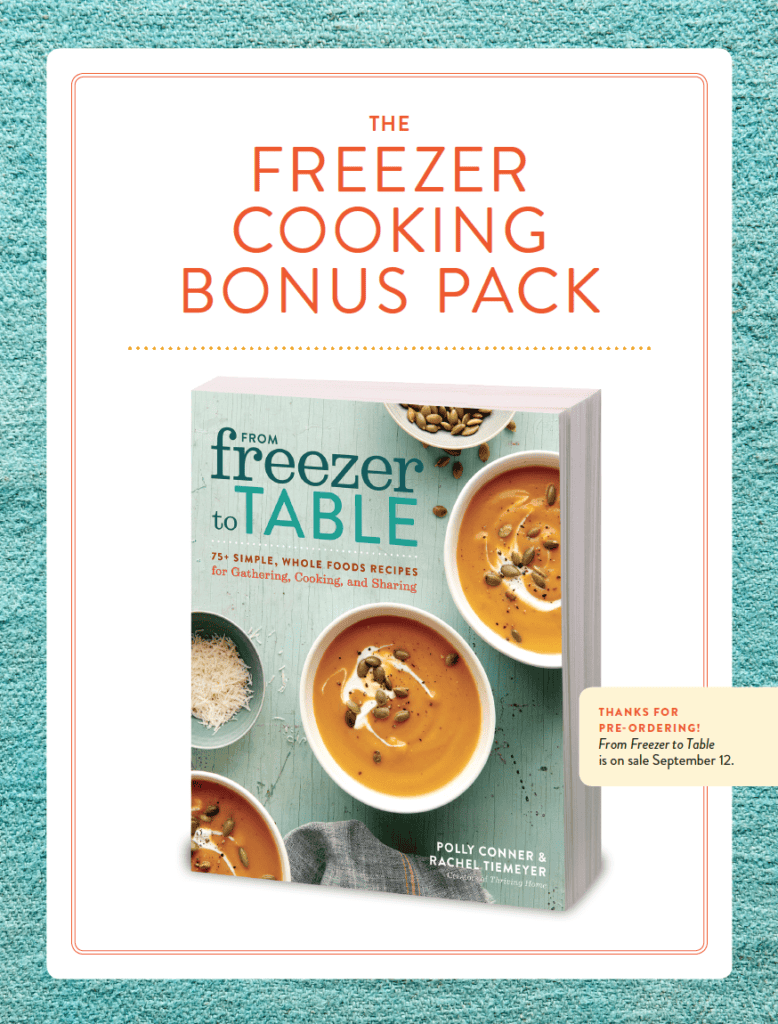 Once upon a time (a little over a year ago), my friend Rachel and I started writing a cookbook. We cooked. We froze food. We tested. We wrote. We edited. And then we did all those things over and over again until we got it right. And now our cookbook, From Freezer to Table, is available for pre-order on Amazon and other online booksellers!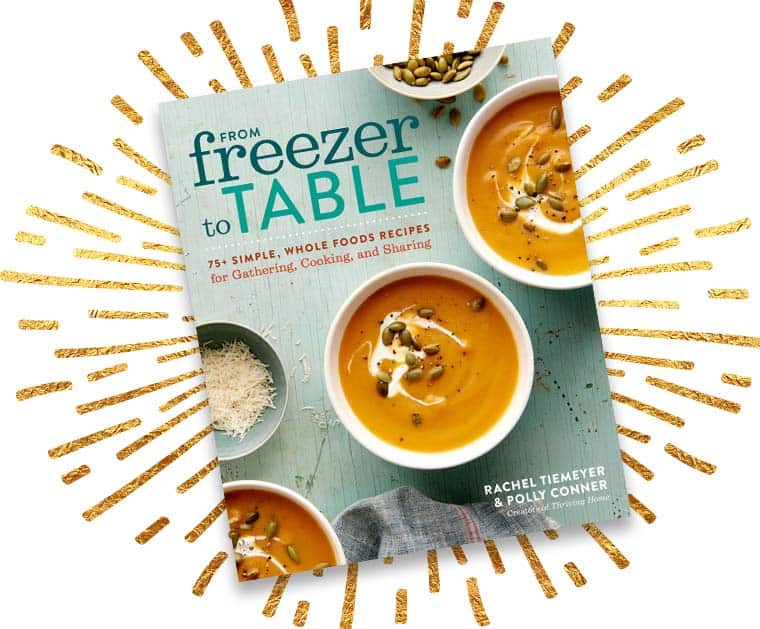 One of the things we've learned on our publishing journey so far is that pre-orders are a big deal in the book industry to both you and us (more on that in a sec). Because we want the momentum of pre-orders on our side, we are offering a few gifts to those who do so. Today, I wanted to highlight one of those gifts, The Freezer Cooking Bonus Pack.
But first, why all the fuss about pre-order numbers? Well friend, so glad you asked. Here a few reasons why pre-orders matter to both you and us:
The more people order a book, the more Amazon will discount it. (Cha-ching…savings for you!) No matter when you pre-order, you WILL get the lowest price it goes down to when the book comes out.
Secondly, pre-order data gives publishers an early indication as to whether a book has a lot of excitement behind it and whether they might need to increase the print run to meet anticipated demand.
Bookstores purchase book quantities based on pre-orders. The bigger their stock is, the more they will push the book and the more it sells.
The more pre-orders we get, the more PR the book gets. Media outlets sit up and take notice when they see a movement. The more PR the book receives, the more it will sell.
Pre-orders also count towards the first week of sales and make it easier to hit bestseller lists!
So you can probably understand why authors push the pre-order agenda pretty hard, right?
That's why, when you pre-order our book, we want to offer you some fun bonuses to sweeten the deal. Not only will you get a set of our freezer meal labels…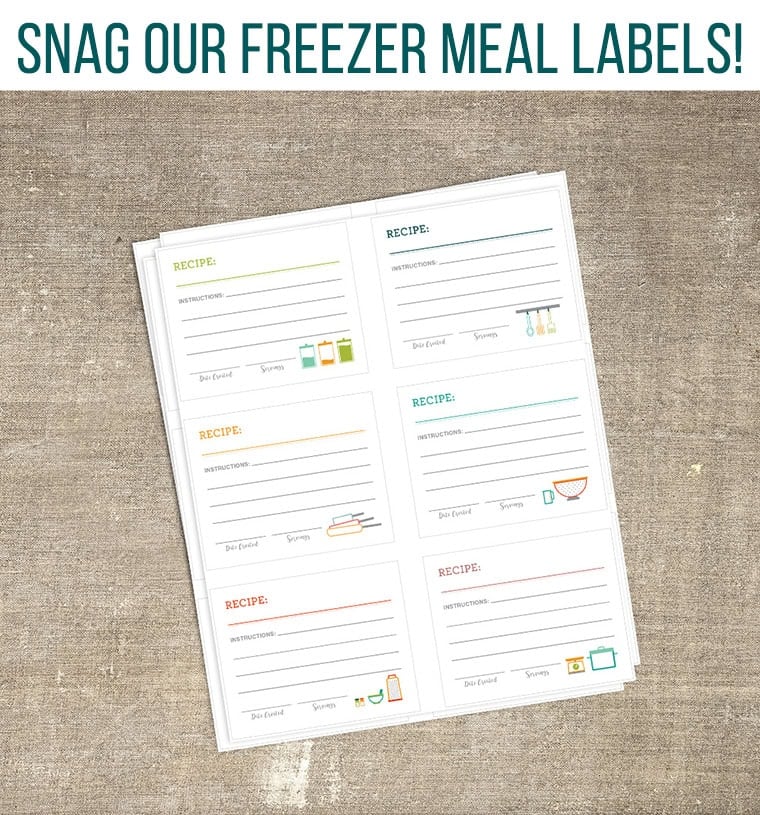 …but you also get all of the downloads below in our Freezer Cooking Bonus Pack!
This list of 5 things to never throw away will help you save money by stashing away freezable ingredients that you can later use in recipes. 
2. What assumptions about freezer meals are you making? Are they true? Here are 5 of the most common myths that we hear from those who don't know much about freezer cooking.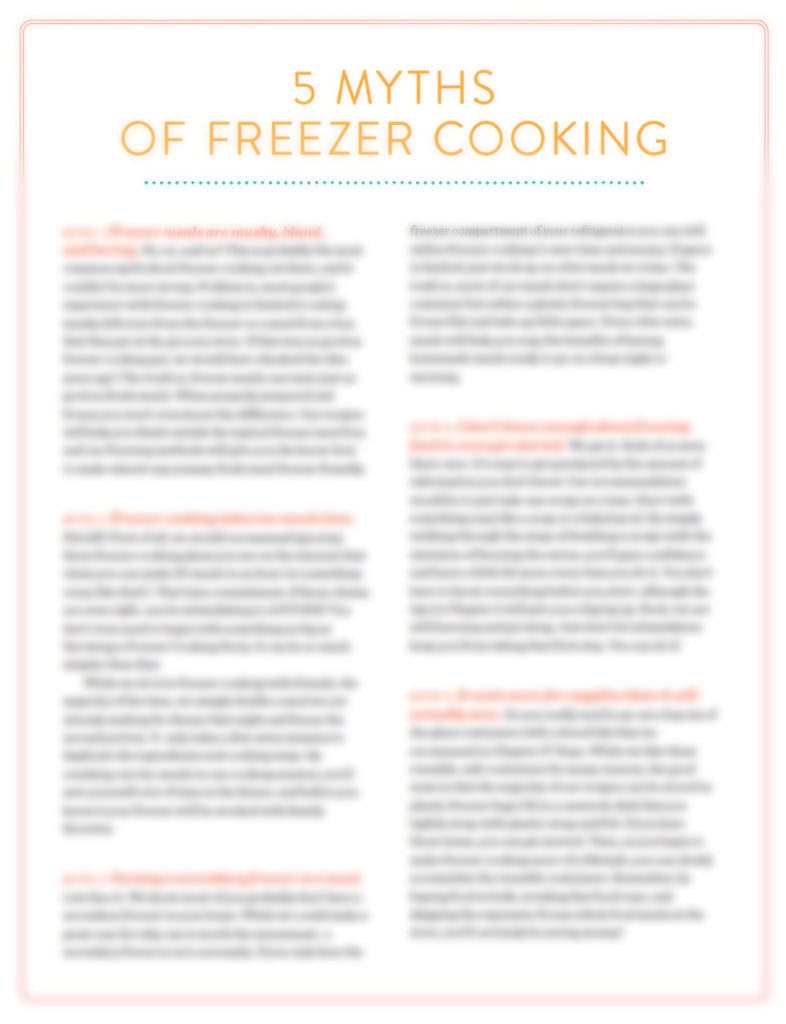 3. You can freeze that?! Why yes, you can! We've put together this great list of foods/ingredients that you never would think about throwing in the freezer.
4. A lot of people want to know what the author's favorite recipe is in their book. Well, here is a list of not only our  favorite recipes but our family members' favorite recipes as well.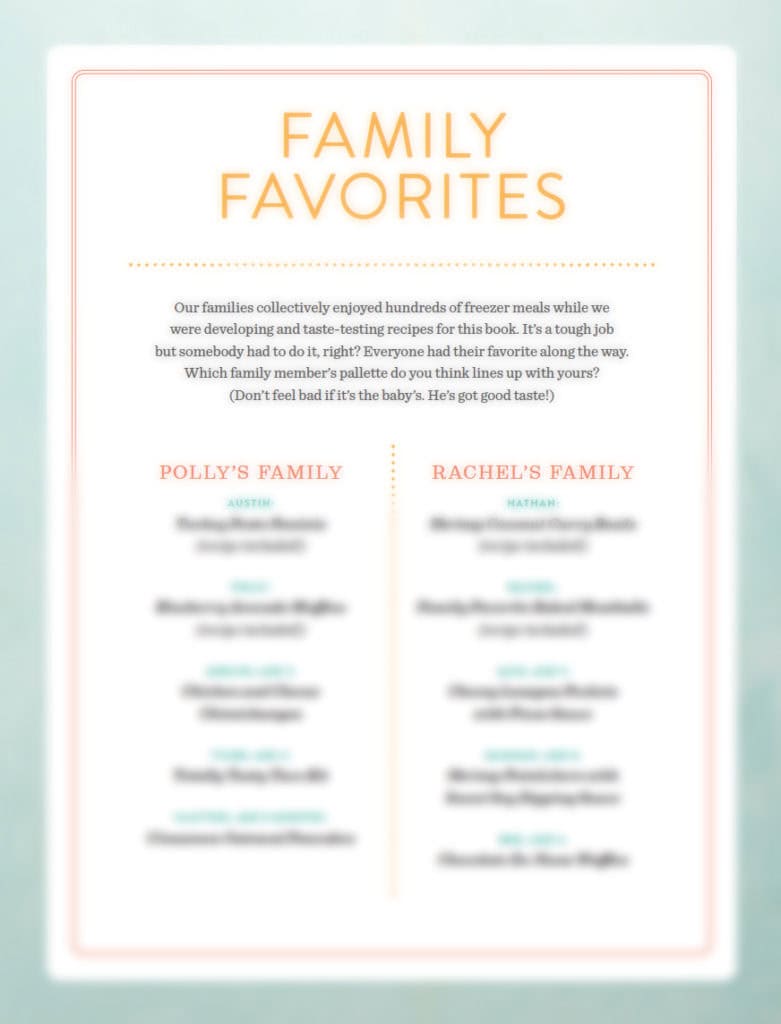 5. Lastly, we included 4 recipes from the list of favorites (above) for you to have in advance. We're excited for you to try these out!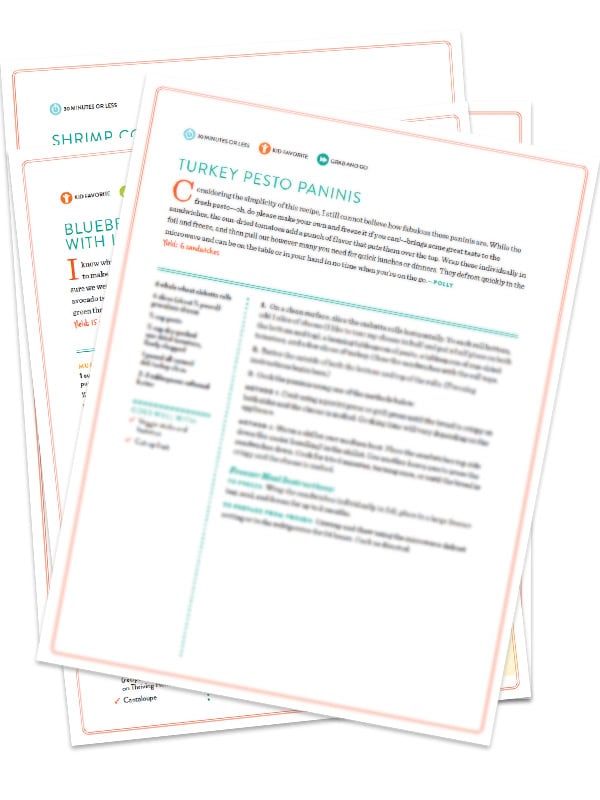 So, if you want this bundle as well as a few other goodies right away, hop over to our Cookbook Pre-Order Page to learn more!
https://thrivinghomeblog.com/wp-content/uploads/2017/05/Screen-Shot-2017-05-22-at-11.19.00-AM.png
1150
874
Polly Conner
https://thrivinghomeblog.com/wp-content/uploads/2019/10/thrivinglogo.png
Polly Conner
2017-05-29 05:15:24
2020-01-03 15:36:47
Freezer Cooking Bonus Pack