From Freezer to Table is HERE! (and a Week of Giveaways!)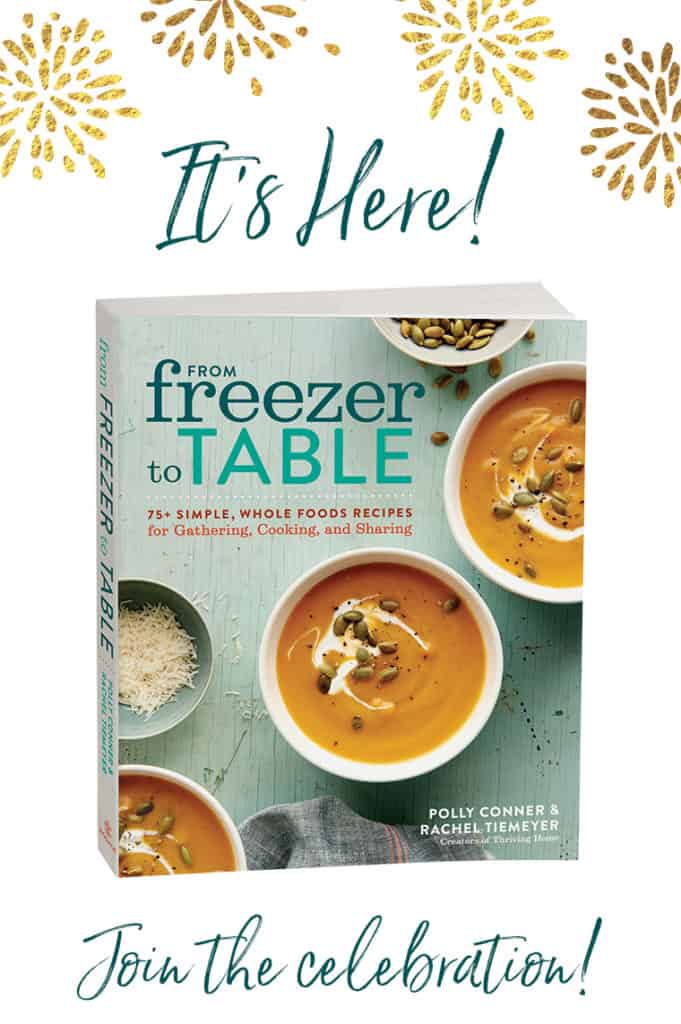 Today is a HUGE day for us.
HUGE.
Our cookbook, From Freezer to Table is ON THE SHELVES.
We are full of big feelings over here. While the normalcy of life goes on at home, out there thousands of copies of our book are on the move to your homes and to book distributors. It's really surreal, humbling, exciting, and hard to wrap our minds around.
The most important thing we want to do this week is CELEBRATE. Celebrate not only the hard work that has gone into writing and launching this book, but celebrate that homes and families are going to reap the benefits of freezer cooking! Celebrate that this cookbook will not only equip parents to feed their families healthier meals but also that it will bring families around the dinner table more. This is the heartbeat of our book and we want to CELEBRATE that we can have a hand in bringing families together more.
Soooo. We are taking this celebration thing seriously.
All week long, we will be lavishing our readers with goodies! And not just, here's-a-nifty-printable type goodies. No, more like BIG prizes that you actually want! We couldn't be more excited to celebrate our cookbook launch with you in this way.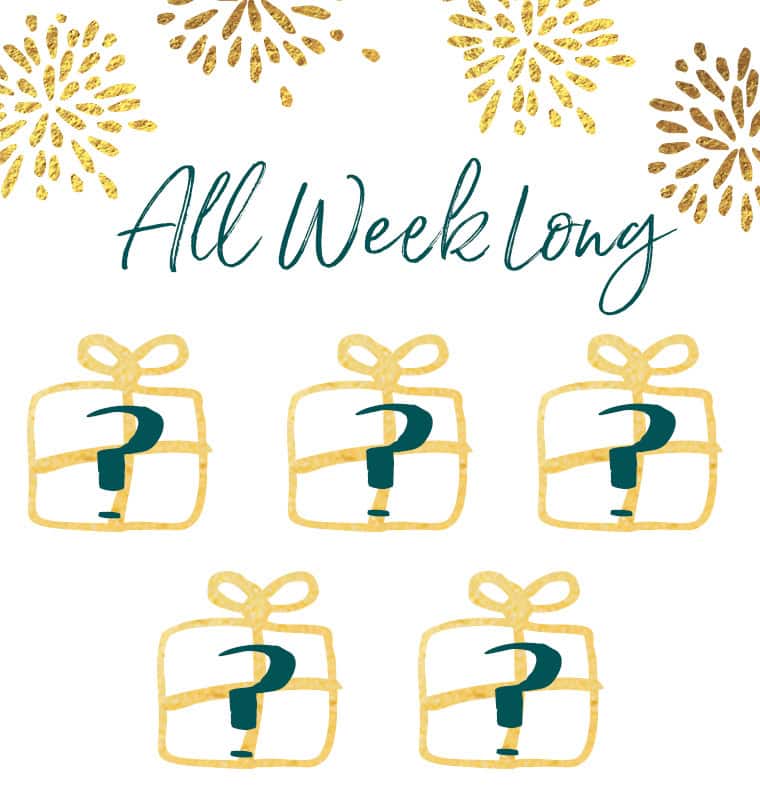 So, make sure you tune in EVERY DAY this week. The giveaways will only last 24 hours each so you'll need to act FAST to get entered.
Until then, make sure you have ordered your copy of From Freezer to Table and be ready to jump in on the major-giveaway-action coming your way!
Publishing a Cookbook Series
As you may know by now, in September 2017, we released our first cookbook: From Freezer to Table: 75+ Simple, Whole Foods Recipes for Gathering, Cooking, and Sharing. We have done our best to document what the process has been like to write a cookbook. Don't miss any of the posts in this series. Below is the order they go in…
Part 1: Landing the Cookbook Deal
1. What Our Cookbook is All About
2. The First Steps to Publishing a Cookbook
Part 2: Writing the Cookbook
Part 3: Launching the Cookbook
9. Our Pre-Order Push – Pre-order sales are a big deal in the publishing world. Here's how we began that campaign.
10. Launch Week Giveaways – To encourage people to share about our book, we gave away big prizes all week long on the blog.
12. Our TV Debut
Bonus: 13 Things You Didn't Know About Our Cookbook
https://thrivinghomeblog.com/wp-content/uploads/2017/09/All-week-long.jpg
808
760
Polly Conner
https://thrivinghomeblog.com/wp-content/uploads/2019/10/thrivinglogo.png
Polly Conner
2017-09-12 06:00:00
2018-04-25 13:02:23
From Freezer to Table is HERE! (and a Week of Giveaways!)