In case you didn't see this today…
One of our recipes, Whole Wheat Spinach Lasagna, got some well-deserved recognition on the TODAY Show Website!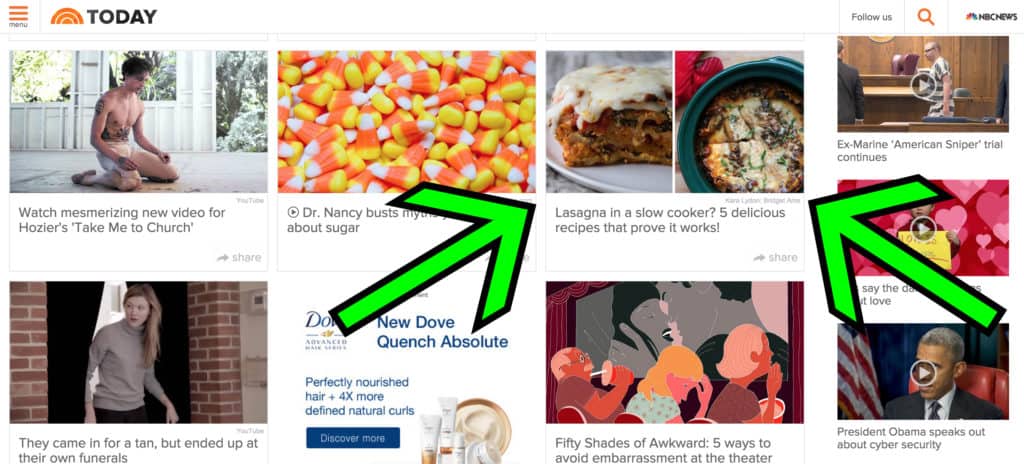 Fun stuff, huh?
I must say, The TODAY show sniffed out a great recipe. I was a bit skeptical of the slow cooker whole wheat lasagna since it has lots of spinach and no meat but I can confidently say that it is SOOO good. My whole family liked it — even my husband who grows highly skeptical of recipes that contain spinach.
Anyway, we are proud of our little blog getting some face time. Just wanted to share!