Grandma's Dresser Transformed into a Changing Table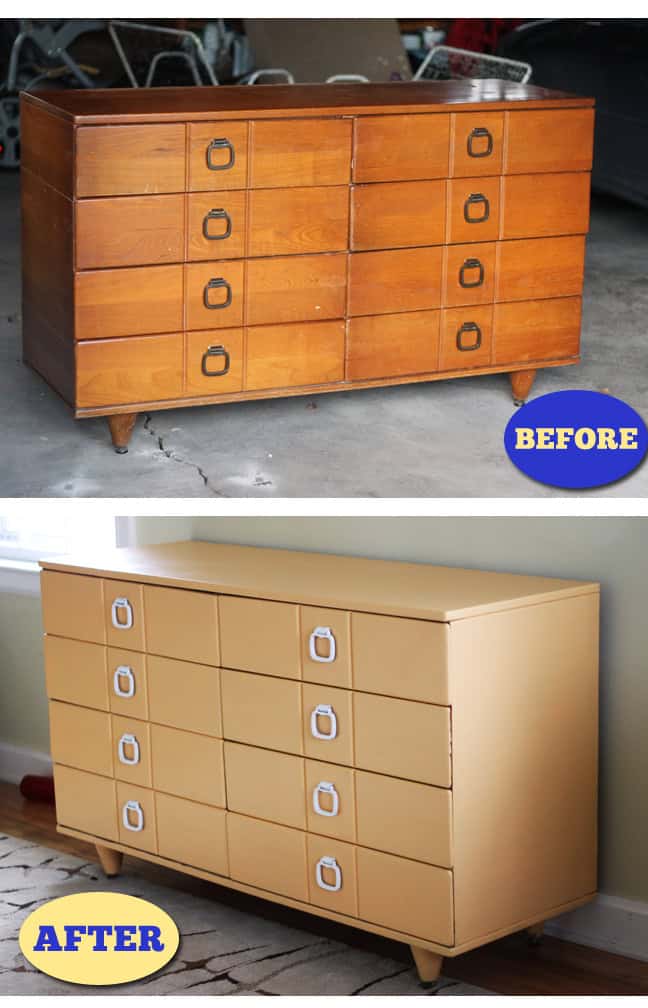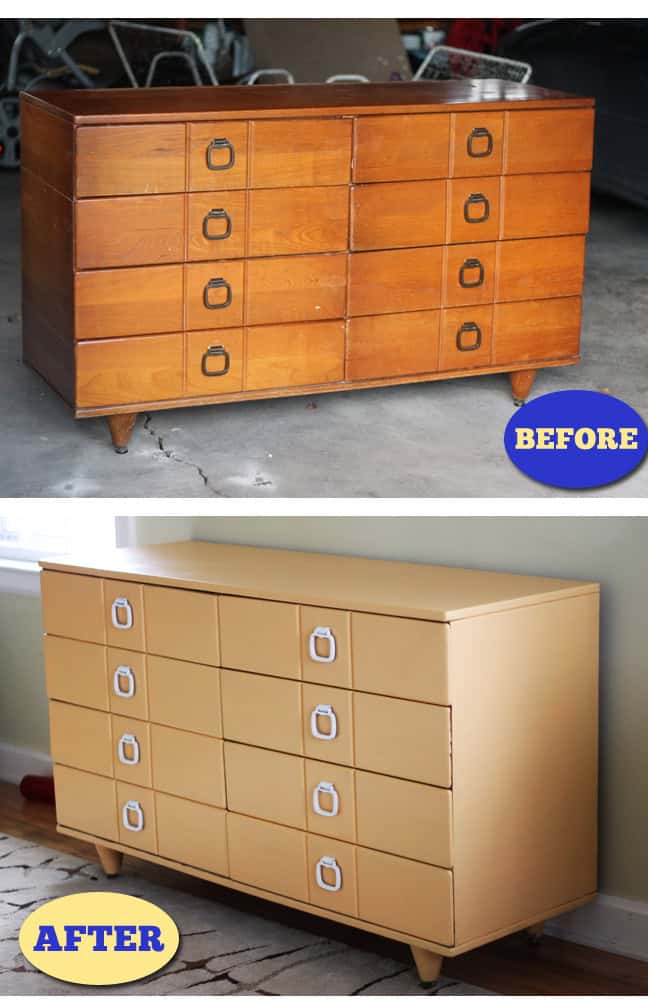 Let the nesting begin!
Ah, who's kidding. I'm in a continual state of nesting whether I'm pregnant or not.
This week's warm weather allowed me to start and finish Baby 2.0's changing table. I prefer to use dressers as changing tables for a lot of reasons. I like that their clothes are easily accessible and also the fact that it can be used as furniture after the diaper stage has passed (oh Lord, hurry the day!).
Two years ago I did a similar makeover that turned a dingy dresser into a nursery changing table. Here is what it looked like: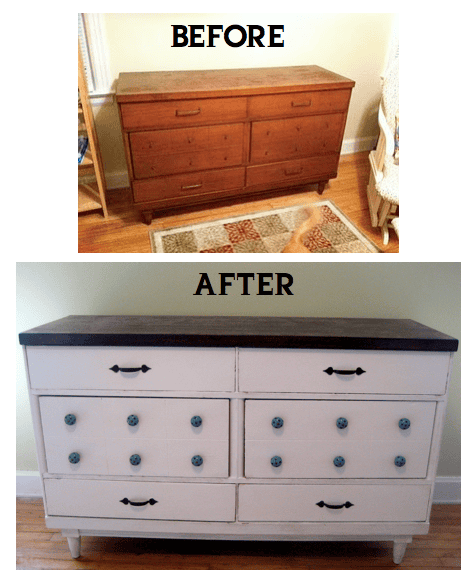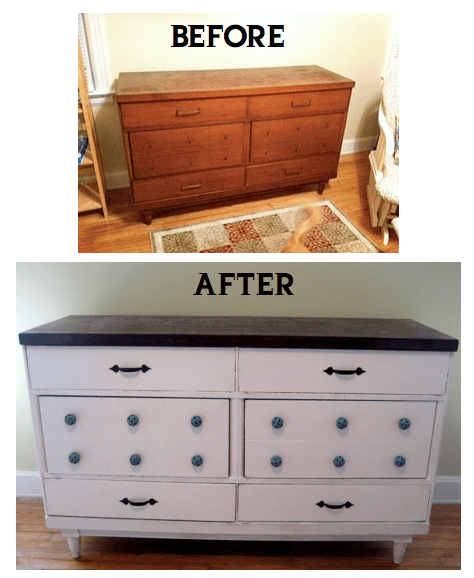 Pretty big change huh?
Anyway, back to the most recent makeover…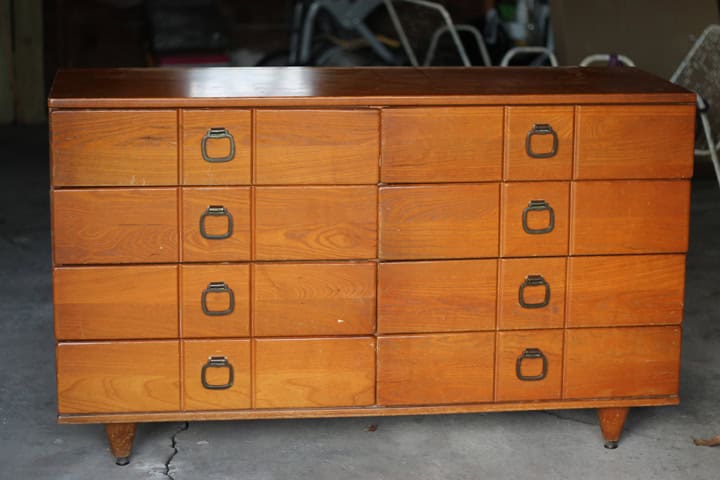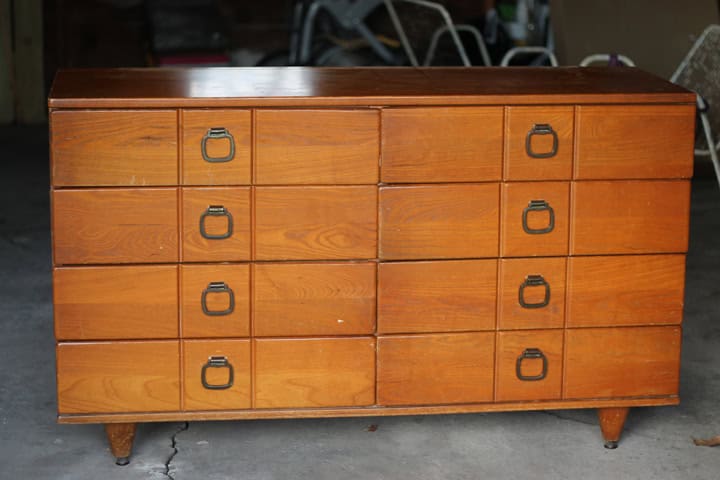 This dresser was once upon a time my grandma's. I think she'd be happy to know that her dresser is going to be used as her great-grandsons changing table.
As you can see, it got used quite a bit but that didn't deter me. I liked that it was solid wood and had eight drawers. It had so much potential!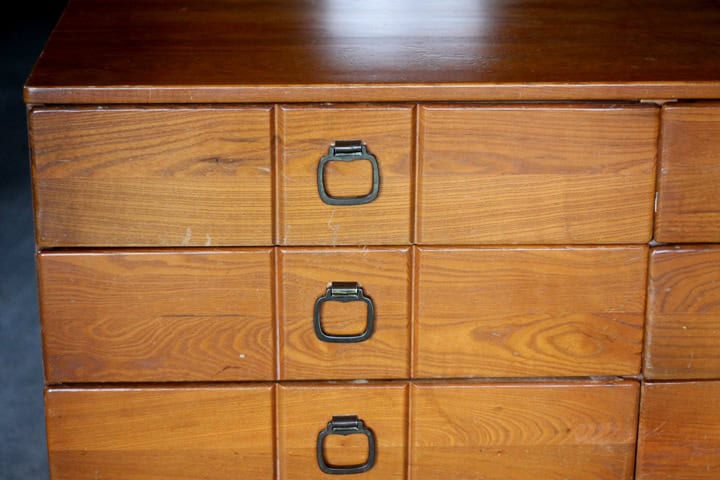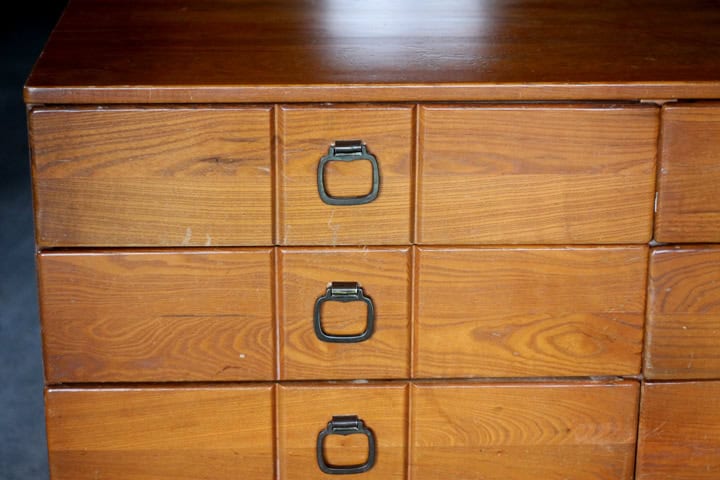 I started the dresser makeover by taking off all the hardware. I primed them with Kilz spray primer, let them dry and then gave them two coats of white spray paint.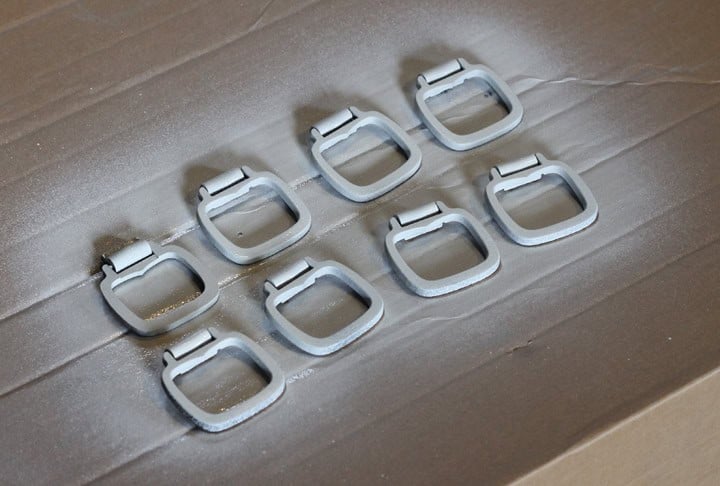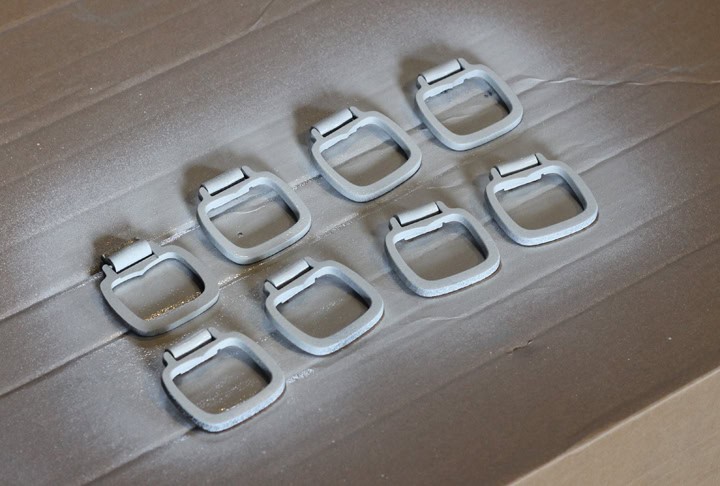 Meanwhile, look who joined the makeover party? My hubs joined in the effort by sanding down the wood. He initially used 80 grit sand paper to buff out the scratches and damage. 80 grit paper also removes the top layer giving the paint something to grip to. After a lot of sanding with 80 grit, he went over it with a 280 grit sand paper. This is a really soft sandpaper that smooths things out.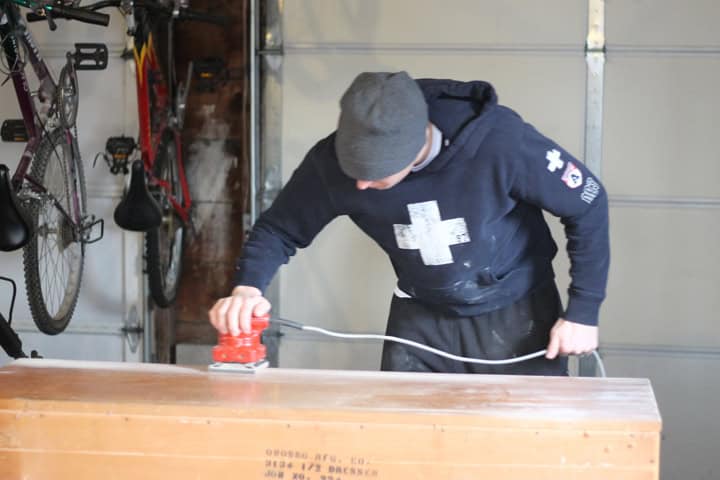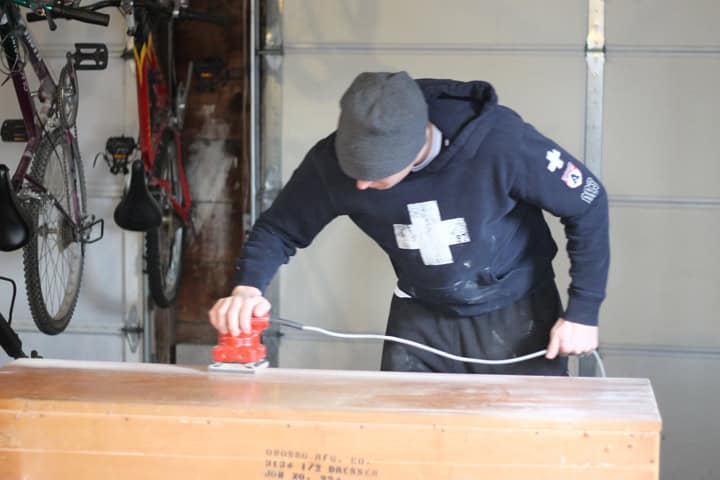 I was initially going to go with a basic paint color like white, tan, or grey. I usually don't get too crazy with paint colors on furniture- especially when it's a big piece like this one. However, for some reason I was wanting to branch out and try a fun color. A nursery is the perfect room to have some color, right? I decided to go with an orange. The paint color is called Cantaloupe Smile. After 3 coats of the paint and letting it dry for a day in the garage, we moved it inside, added the handles and voila- it's done!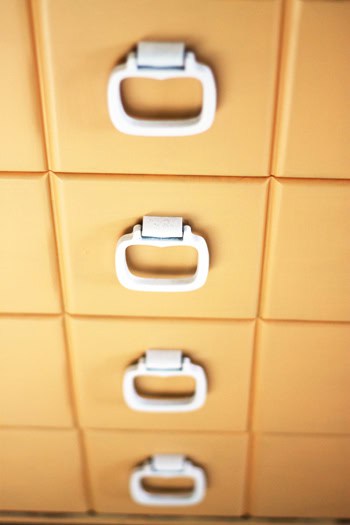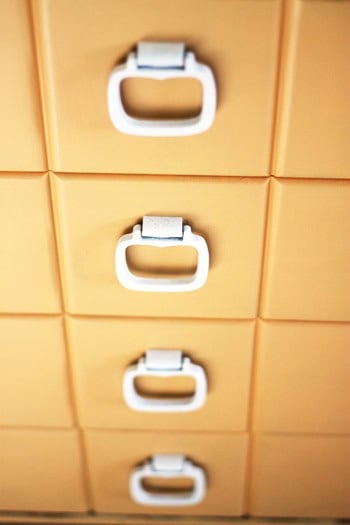 I'll be honest, at first I didn't like it. Its color reminded me of a push-pop. However, the more I have seen it in the room, the more it is growing on me. Also, once a changing pad and navy blue baskets are on top of it, I think the orange push-popness will be more tame.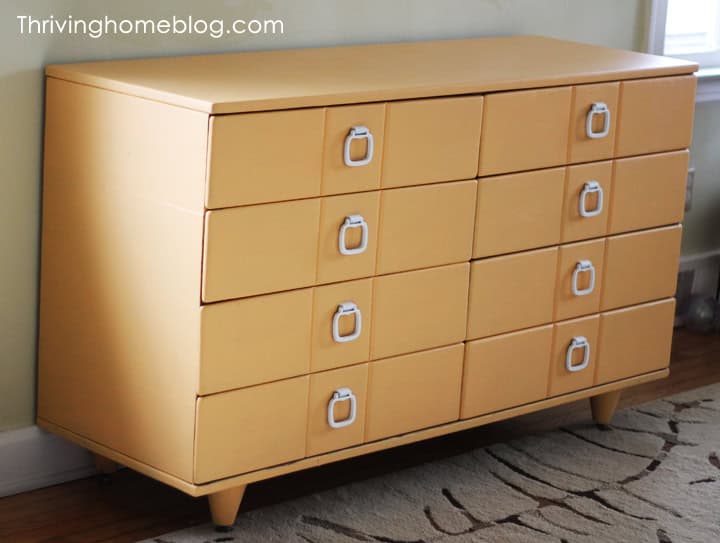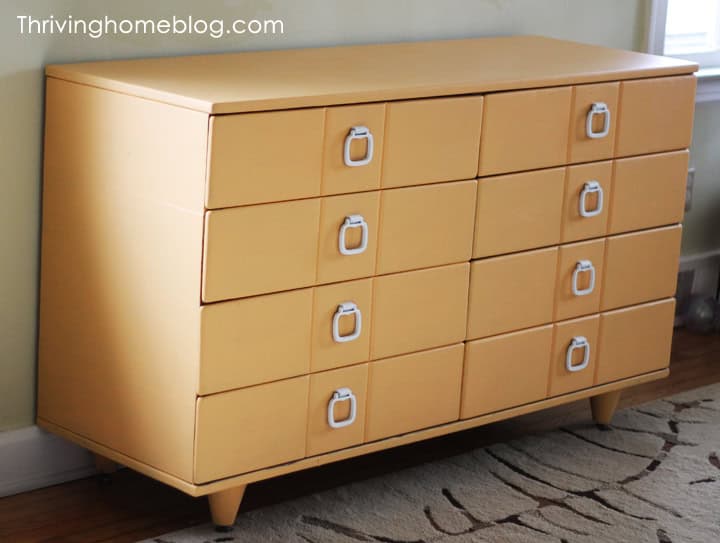 As you can imagine, doing this while 6 months pregnant was not an easy task. Even if I hated the color there is no way I am repainting it anytime in the near future.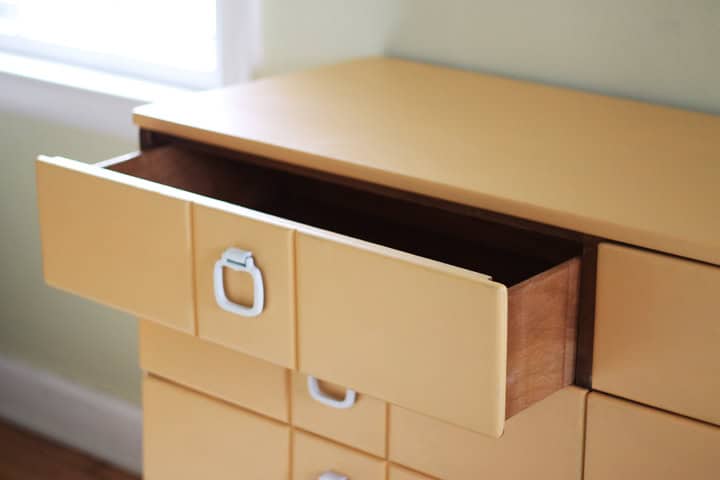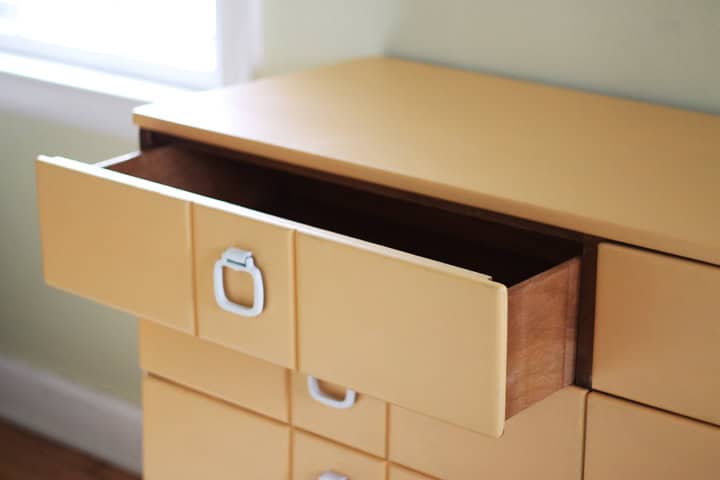 Whatcha think people?
https://thrivinghomeblog.com/wp-content/uploads/2013/02/orange-changing-table.jpg
543
720
Polly Conner
https://thrivinghomeblog.com/wp-content/uploads/2019/10/thrivinglogo.png
Polly Conner
2013-02-06 05:59:54
2020-11-13 06:54:02
Grandma's Dresser Transformed into a Changing Table