Our Hand-Picked 2013 Gift Guide for Children: Toys, Books, and Music
As we said last year and probably will every year…the last thing we want to do is to make Christmas about the stuff. We value and celebrate Christmas because it reminds us of the greatest gift humanity has been given: Jesus. Hopefully the joy that comes from giving and receiving gifts on Christmas will ultimately point you to where true joy lies, in Christ.
That being said, we have put together a collection of gift ideas for children that our families have enjoyed or come highly recommended from someone we trust. On this list you'll find toys that have stood up to many years of good use, excellent children's literature, and music that both children and parents can enjoy. We hope these ideas will help you navigate the craziness of the holiday season.
*Some of the links in this post are affiliate links. We are a participant in the Amazon Services LLC Associates Program, an affiliate advertising program designed to provide a means for us to earn fees by linking to Amazon.com and affiliated sites. Here's our full disclosure. 
Toys and Games

For Babies and Toddlers

Sensory Balls for Babies – Not only did my babies play with these, but my kids continued to use them for years as they grew. Easy for little hands to grip, and fun to chase and throw inside. Phthalate-free.
Chew Beads -Babies loves these safe, chewable beads! Beads are made with 100% silicone (similar to pacifiers & nipples). Soft on babies gums and emerging teeth. Easily cleaned with dish soap & water, also dishwasher safe! No BPA, PVC, Phthalates, Cadmium, or Lead. Necklaces have a breakaway clasp for added safety
Classic ABC Wooden Blocks – These blocks have stood the test of time at our house. I still use them with my preschoolers for learning games or building all sorts of towers, race tracks, etc.
Little Tikes EasyScore Basketball Set
– My toddlers have loved playing basketball with this hoop in the kitchen and on our screened in porch on rainy days.

Manhattan Toy Stella Doll
– Aren't these the sweetest dolls? We have the baby boy doll version, and my daughter has spent many hours playing with this soft, cute little thing. Her favorite part might be the magnetic pacifier.

Maxim Everearth Junior Racer
– Sturdy wooden construction, classic colors and modern design.
B. Fish and Splish Boat
-My kids (ages 3-6) still play with this set almost every night in the bath tub. The multi-sized cups, little characters, and accessories are colorful and fun.

For Preschool and Early Elementary Children

GoldieBlox and the Spinning Machine – Recommended for ages 4-9. I got to review (meaning my 5-year-old daughter did) the newest version of this toy called "Goldieblox and the Parade Float". Let me tell you that I am sold on the vision behind this toy, and my daughter (and my two sons) have spent several afternoons playing with it. GoldieBlox builds beginning engineering concepts and introduces girls a role model who is an inventor and engineer. Sure to be a hit in coming years, as they roll out more of these sets!
Crayola Oil Pastels – This wins the award for cheapest but best "toy" we've received this year. If you want a great purchase that will encourage a boy or girl to be creative, buy these and include a Melissa and Doug sketch pad, too. They aren't easy to get off walls or from under fingernails, but oil pastels surpass all crayons and markers in quality by a mile.
Sequence for Kids – Even if they can't read yet, younger children can enjoy playing this great strategy-building game.
Melissa and Doug Wooden Railway Set – This amazing wooden railway set includes everything needed for budding train enthusiasts: a spacious roundhouse engine shed, dozens of track pieces in curves and straights, trees, workers, traffic signs; multi-piece trains; magnetic-tipped cranes; switches and a T-junction for changing course; suspension bridge, trestle bridge, and roundtable, too!
Snap Circuits Jr. – Recommended by Thriving Home readers for ages 6+. I asked the question on Facebook: "One of the best learning/imaginative toys a preschool or elementary kid could own is…". Snap Circuits came up over and over as a popular toy for elementary boys. Here is the product description: "Discovering the wonders of science and building cool electronics can be done in a snap—with this exciting building kit. Winner of a Dr. Toy 100 Best Children's Products award, Snap Circuits Jr. comes with easy-to-follow directions that help you snap together a variety of intriguing experiments. Create things like a dual-speed fan, periodic doorbell, photo sensor police siren, flashing laser light and more. Comes with over 30 easy-to-identify reusable color-coded parts and instructions."
Fisher Price I-Can-Play Basketball – Awesome toy! My 5-year-old son got this last year for Christmas. What a life-saver to have something like this inside all winter long. He plays with it almost every single day during "basketball season." And then when the weather gets warm, we move it to our small patio in the back. Even my 3-year-old can reach it on the shortest height, but it can even go up to 6 feet tall!
Do-A-Dot Rainbow Art Set (Set of 6)
– Perfect for preschool and elementary-aged kids. Kids can get creative with less mess. This is hands-down one of our favorite art supplies.

Too Many Monkeys Game – My 4-year-old and 6-year-old play this card game often together. Our entire family enjoys playing together, too. Only 15 minutes to play the entire game.
B. Dr. Doctor – Ages 3 and up. Nine doctor tools fit right inside: Stethoscope with heartbeat sound, beeper with light and sound for busy little doctors.
LEGO DUPLO Bricks & More Deluxe Brick Box 5507
– All of my kids, ages 3, 5, and 6, have played with these blocks more than almost any other toy and still do regularly. I can't recommend them highly enough. They use them to create towers, castles, tracks, and more. This "no lights and sounds" classic toy fosters creativity for boys and girls alike. Of course the orginal-sized Legos would be perfect for elementary children, too.

Superstructs Super Set
– This is another manipulative set that has stood the test of time around our house for years. Yes, my kids drag them to every corner of the house, which can be a pain. But, they have created some of the most innovative airplanes, families of robots, and so much more. The only mistake I made was not buying this bigger set the first time around. If you're not sure you want to get this many, there are smaller sets
. Or, if you want wooden ones, check out old school Tinkertoy Classic Mini Set
.


Melissa & Doug Slice and Bake Cookie Set
– I've been amazed at how much my preschool daughter and now toddler son have played with this cookie set. They also enjoy the Pizza Set
and Melissa & Doug Birthday Party Cake
.

Books and Bibles
For Little Ones and Preschoolers
Bear Board Book 4-pack: Bear's New Friend; Bear Feels Sick; Bear Feels Scared; Bear Snores On – Ages 2-4. "Join the lovable, relatable Bear in these four favorite stories as he discovers a new animal living nearby, catches a cold and is comforted by his friends, weathers a storm, and (almost!) sleeps through the winter."
Jamberry – Ages 2 and up. "A young boy and a bear joyously romp through the land of berries where there are raspberry rabbits and a brassberry band with elephants skating on strawberry jam!Bruce Degen's exuberant tale, with his equally energetic and vibrant illustrations, is now a quality board book."
We're Going on a Bear Hunt – A classic. My 3 and 5-year-olds have so much fun acting out this story with me!
The Wide Mouthed Frog – This is my daughter's absolute favorite. She loves the images and pop-ups. She likes the big pages and voices we do along with it as we read it. This recommendation does come with a warning: she is one and loves to grab things so she has managed to tear up a few of the pop ups but even with the damage, she loves the book all the same.
Peek-a-Zoo – With its oversize flaps and bright, bold illustrations my daughter loved to explore this book of animals. As with any one year old with paper pages, she did manage to rip a few pages but this was one of her favorites despite the damage her excitement resulted in.
Eight Silly Monkeys – Eight Silly Monkeys features full-color illustrations, a charming rhyme, and innovative die-cutting to reveal silly, touchable monkeys on each page. I personally like this book as well because I remember the rhyme from my preschool days.
Numbers Colors Shapes – This book is bright, colorful, and fun to look at. It has pictures that are familiar to my daughter so we often practice identifying different shapes and animals.
Baby's Hug-a-Bible
by Sally Lloyd-Jones

The Rhyme Bible Storybook for Toddlers – For ages: infants through age 2. This small book has a simple, one page rhyming story and picture for each one. It's a perfect Bible for young kids with a short attention span.
The Rhyme Bible Storybook
– For ages: 1-4. The beauty of this Bible for kids is that our children memorized many of the stories and help us retell them because of the clever rhyming patterns. I'm excited about a newer edition
of this coming out December 25, 2012, because it looks like the illustrations will be better.

For Preschoolers and Elementary Kids
Song of the Stars – Ages 4-7. Beautifully illustrated and written, Song of the Stars takes a unique vantage point–that of all creation who await the Savior–to tell the Christmas story. We will read this every Christmas for years!
If I Built a Car – Ages 3 and up. Outstanding read-aloud book, including illustrations. A favorite of my 3-year-old and 6-year-old boys.
Curious George Complete Adventures Deluxe Book and CD Set – Over the years, all three of my kids have listened to these CDs and sat captivated in front of this book too many times to count. It has gotten every last penny of it's worth used out of it. And the stories are even enjoyable for me to listen to with my kids at night while we are lying down together. I would say ages 2-6 would enjoy this gift.
E.B. White Box Set – Includes these excellent read alouds: Charlotte's Web, Stuart Little, and The Trumpet of the Swan. You can't go wrong with these classics.
The Boxcar Children Books 1-4
– My 4 and 6-year-olds are obsessed with these books right now! Perfect for a young reader who is transitioning to chapter books.
Little House on the Prairie series
– We read Little House in the Big Woods last year a little at a time and we all learned so much. I think we'll do the same with Little House on the Prairie next. This is a must have for the family library.
The Chronicles of Narnia Boxed Set – Favorite children's book series ever, I think.

The Big Picture Story Bible
– For ages: 2-7. This has been my kids' go-to Bible for the past year. They have learned so much from it. The advantages of this one are that it comes with 2 audio CDs of the author reading the stories, it emphasizes the Bible has one big story with Jesus at the center, and the stories have depth but are simple enough for preschoolers.

The Jesus Storybook Bible
or The Jesus Storybook Bible Collector's Edition (includes all audio and DVDs for stories) – For ages: 3-8. I'll never get tired of recommending this Bible for kids. This children's Bible is a beautiful narrative that helps families understand God's love for his people and how Jesus–God's greatest gift to us–is at the center of every story. My husband and I often tear up while reading it and quote it to each other at times because it is so moving. The illustrations are interesting and well-done, too. The stories are longer than the other Bible story books previously mentioned, but we've found that at about age 3 or 4 our kids were able to sit through these stories and is appropriate up to about 2nd grade. I HIGHLY recommend getting The Collector's Edition because the audio/DVDs are very well done.

The Action Bible
and The Action Bible Audio Edition – Boys ages 4-9. I don't think this Bible will take much convincing for any boy (dads included) to delve into. This is a great Bible for elementary-aged boys! We own the book and audio CDs of this Bible, and my son has listened through the entire thing at least three times. It gives a child a detailed and exciting overview of the entire Bible.
Music
Rain for Roots: Big Stories for Little Ones
– Music for our youngest ones but that parents will enjoy too. Here's a review from our friend about this wonderful CD. I (Rachel) listen to it regularly in the car with my 3 and 5 year olds.
Slugs and Bugs Under Where? – One of our absolute favorites for preschoolers and early elementary kids. You will never, ever get the Mexican food song out of your head, which isn't a bad thing. Rachel wrote a whole post about Slugs and Bugs music.
Here Come the ABCs – Perfect for preschoolers. No stranger to the realm of children's records, They Might Be Giants have seen success with their CD No! and the book-and-CD combo Bed, Bed, Bed. Their latest CD, Here Come the ABCs, offers up 25 alphabetically themed songs. However, as is their charming way, the two Johns (Flansburgh and Linnell), use the letters as merely the connective tissue, allowing them to pursuit intriguing flights of fancy that consider everything from the relative power of letters and sounds to animal hijinks.
Camp Lisa – The triumph of Lisa Loeb's second children's album (following her first,Catch the Moon, made with Elizabeth Mitchell) is that it is narrowly focused. As the title Camp Lisa suggests, this is a thematic collection of songs about going away to summer camp. Some of its selections, including "Home on the Range," are the sorts of numbers that have been heard around the campfire for generations.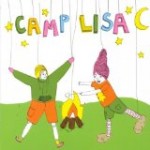 Seeds Family Worship CDs – Both parents and kids will love the music. The lyrics are God's own Word, straight from the NIV. It's the perfect way to sing, dance, and make a joyful noise unto the Lord, while planting His Word forever in your heart and mind.It's a Scripture-memory tool — It's a CD full of fabulous music. It's both! Seeds combines songs that use Scripture for lyrics with strongly produced music that is varied in style to create a sound the whole family will love. (Almost every mom I asked recommended these!)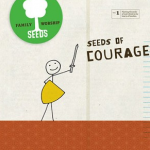 Go Fish Guys – This new CD was created to teach the classic hymns to a whole new generation as only the Go Fish Guys can do! Featuring songs like Blessed Assurance, Old Rugged Cross, and This Is My Father's World this unique album continues the Go Fish mission of making great music for kids that won't drive parents bonkers!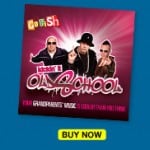 https://thrivinghomeblog.com/wp-content/uploads/2013/11/Screen-Shot-2013-11-24-at-10.09.38-AM.png
267
301
Rachel Tiemeyer
https://thrivinghomeblog.com/wp-content/uploads/2019/10/thrivinglogo.png
Rachel Tiemeyer
2013-11-25 22:01:02
2020-01-05 21:42:23
Our Hand-Picked 2013 Gift Guide for Children: Toys, Books, and Music