Blogging Basics: How Much Money Do Mom Bloggers Make?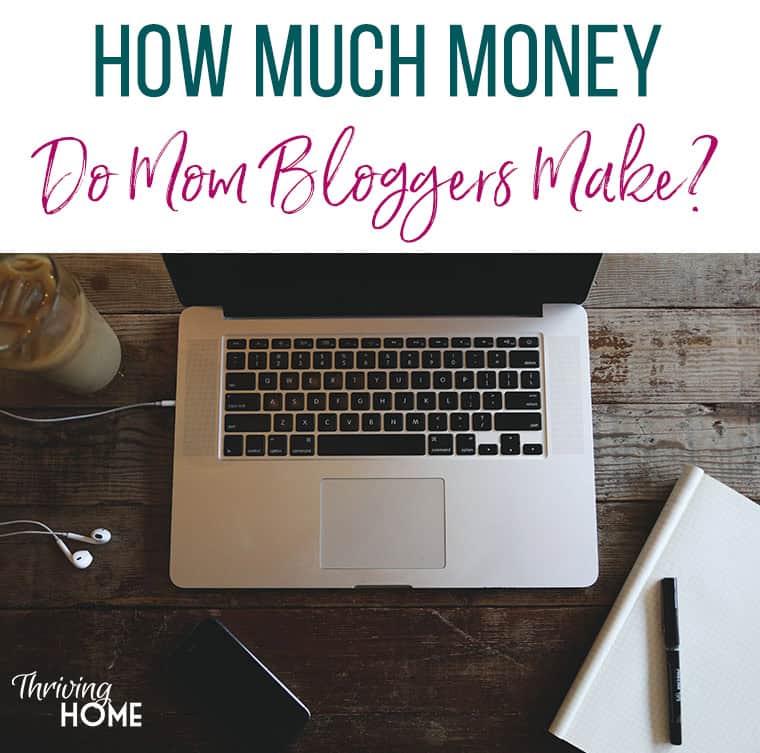 Want to start making money on your own mom blog? Get started here now!
I admit I googled "How much money do mom blogs make?" a few different times when we first started Thriving Home. You see Polly and I knew from the beginning that we wanted to build a business from our blogging hobby. But, I was skeptical that it was even possible. I wanted proof. Unfortunately, not much proof existed on the internet in 2011 to answer my question, however.
Since then, there is so much more information available about how much money mom blogs make. In fact, some bloggers we admire greatly now publish their monthly income reports for the world to see. The first time I saw this, my jaw dropped. I felt like I was looking into these bloggers' underwear drawers. But, this information is so incredibly helpful! Seeing how different bloggers are making their money spawns new business ideas and learning how much they actually make has given us a "can do" spirit. Check out these bloggers' income reports, if you're interested: Pinch of Yum's income reports and Just A Girl and A Blog income reports. And Amy Lynn Andrews put together an entire Pinterest board with bloggers' income reports here!
Back to the question at hand, though. The short answer is this: the amount of money mom bloggers make is different for every single one. Isn't that frustrating to hear? But, it's really true. Every blogger has to decide over time what she has to offer readers and what income sources work best for her own platform. We've tried quite a few revenue streams ourselves over the years and will share specific ideas with you later in the week (click here for that post). Of course, we continue to experiment, learn, and grow.
To leave you perhaps a bit more appeased about today's question, though, I thought I'd open up our own underwear drawer for you. (Nah, you don't want to see that. Trust me.) Actually, I want to show you an example of what our income/expenses look like. 
First, it's important for you to know that Polly and I only spend about 10-15 hours per week each  working on our blog. Some of the bloggers I linked to above work full-time on theirs, and their husbands work with them as well. So, when you break down our profit, we make about $40+/hour each per month right now (give or take). Not bad for all the advantages and the potential for more and more growth!
Secondly, as you interpret these numbers, it's important to keep in mind that Polly and I split our monthly earnings 50/50. Remember there are two of us working on our baby the blog.
Our Income/Expense Report: December 2016
INCOME
*Some of the links below are affiliate links. This helps cover some of the costs for this site. We appreciate your support!
AdThrive= $1,246.06
AdThrive is the ad network that provides all of our display ads.
Sponsored Posts = $1,250
We have on-going relationships with local businesses and corporations like Hy-Vee and Frigidaire that we write sponsored content for.
Bluehost Affiliate = $450
Most of these sales come from our page, How to Start a Blog.
Affiliates: $166.30
Our primary affiliate account is Amazon.
Printables Sales = $118.00
The tops sellers in our store this month were On the Job Meditations: 25 Bible Verse Cards for Moms, Truth for Trials, and Freezer Meal Labels.
Google Adsense: $117.69
EXPENSES
Advertising = -$275
We use Facebook ads to promote our Weekly Menu Plans.
Tax Prep Services: -$200
Contracted Work: -$240
ConvertKit = -$175
With an email list of almost 19,000, we pay a pretty penny for this much needed service.
Shopify= -$29
We use Shopify to sell all of our digital products in our store. We have found this program to be extremely reliable in delivering digital products.
BigScoots Web Hosting = -$76.90
We cannot say enough good things about these guys! If you want to use BigScoots, shoot us an email and we can get you a discount.
Adobe Creative Cloud = -$9.99
Creative Cloud provides me with the most updated version of Photoshop and Lightroom. I couldn't be a blogger without it!
Quickbooks: -$5.00
We plan on moving from Outright to Quickbooks soon. We found a good deal on it so snagged it while we could!
TailwindApp = -$14.98
We use this software to schedule out pins to our Pinterest boards.
Askimet Spam Blocker: -$59
Our annual fee came in for Askimet. This software keeps thousands of spam comments from coming in.
Leadpages: -$297
We use a fabulous software called Leadpages to create landing pages and leadboxes. This program has proven to be super easy to use for all sorts of needs we have on our site. Don't be scared by the number. This was a one time fee.
Creative Market: $-61
We bought some photos and mockup scenes to display our new products:Blogging Basics and our updated Freezer Meal Labels.
Yes, mom bloggers can make money! But, let me leave you with one somewhat sobering thought. Building a blog with an engaged audience, significant traffic, and earning potential isn't easy. It takes time. And hard work. And perseverance. And patience. If you want to get into the blogging business as a "get rich quick" scheme, think again. We've learned we must play the long game. We must remain true to our values and vision for the blog. And, our readers always come first.
And, you know what? We're beginning to see the pay off. Like I at the start of this series, building a blog is a pretty exciting part-time journey!
Want to start making money on your own blog (and get some face time on our blog)? Get started HERE now!
Make sure to check out the other posts in our Blogging Basics series:
And you can swing by our
Blogging Resources page
for a thorough list of everything we use and recommend for blogging.
There is SO MUCH blogging information that we want to share with you. We want you to skip the mistakes we've made along the way, learn about all the different ways you could potentially make money from your blog, know which plugins, websites, and software that we have found most helpful and so much more insider information. To share this valuable information, we have created a FREE E-Course. When you sign up, you will receive one, bite-sized email a week that will equip you to get started on the right track. What are you waiting for, get yourself signed up!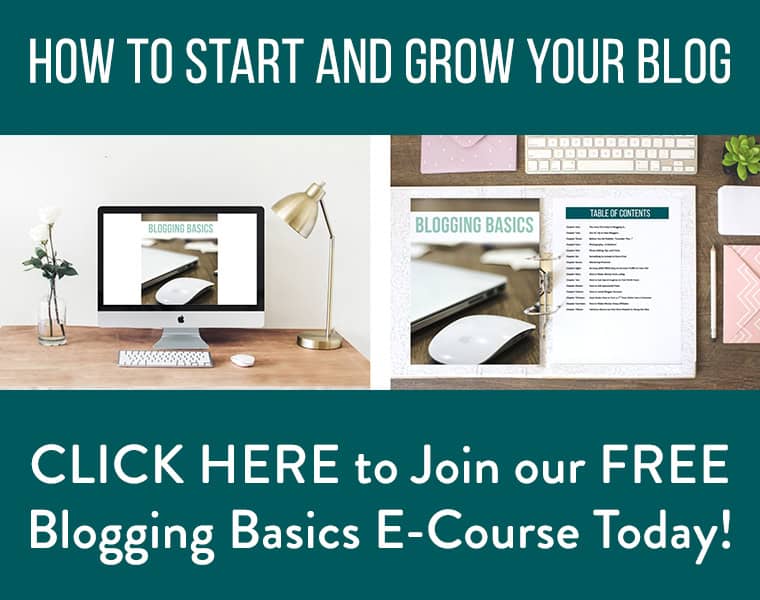 https://thrivinghomeblog.com/wp-content/uploads/2015/04/How-much-money-do-mom-bloggers-make.jpg
753
760
Rachel Tiemeyer
https://thrivinghomeblog.com/wp-content/uploads/2019/10/thrivinglogo.png
Rachel Tiemeyer
2015-04-28 05:53:57
2020-11-13 06:51:28
Blogging Basics: How Much Money Do Mom Bloggers Make?