How to Avoid Blogger Burnout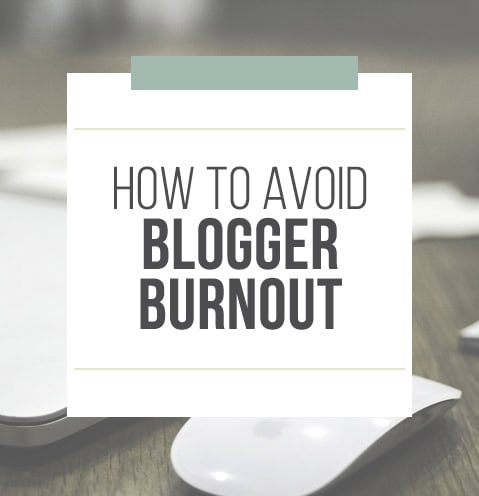 I love being a blogger. Love it. I love the flexibility of the job. I love working from home. I love making money while I'm sleeping. I love the people and businesses that it's connected me to. I love that it draws me out of mommy-land and keeps my skills sharp. I love that I have to continue to grow and evolve as a writer and photographer. I love having a creative outlet. I love working with a friend. I love love love being a blogger.
That being said, like any job, there are seasons where I am more enthused about my job as a blogger than others. In fact, blogging is unique in that it never really turns off or closes. The internet is 24/7 and so is Thriving Home. Emails keep coming, opportunities knock at all hours and we both constantly keep a close eye on our site to make sure nothing whacky is happening.
Another danger for bloggers is the temptation to overwork because the more you put into it, the more you see results. And since you can work pretty much anytime, anywhere, it can be tempting to multitask or engage in blogland at the cost of time with kids or time with husbands.
The truth is, without limits or boundaries, a blogger can easily get burnt out. Since I currently love my job as a blogger, I have taken proactive steps to keep myself from running on fumes. I'm not perfect at these by any means but have seen the benefits and want to continue to be proactive to keep my heart and mind in the right place when it comes to blogging.
Here are a Few Ways that I Avoid Blogger Burnout
If you are interested in starting a blog of your own, we've created a step-by-step tutorial that will help you start a blog of your own. In addition to the super low pricing, you will receive a free blog domain (a $15 value) through our Bluehost link. 
Say No… A Lot
When a blog starts to grow, so do the opportunities. There is a constant flow of writers wanting to contribute guest posts, a steady stream of small businesses who want us to try out and review their products, a plethora of different advertising networks who want us to join, sponsored post opportunities being thrown at us and so on. While we would love to explore all of these opportunities, we have learned to say no to more and more. Since I have so little blogging time I really have to be wise on where I use it.
It's not just in blogland that I've disciplined myself to say no, but also in life. I have to fight to keep my life simple. With a husband in full-time ministry, there are tons of great opportunities that I could put my time into. I wish so much I had the time to volunteer more, mentor young women, be part of book discussions, host people in my home regularly, etc. etc. etc. However, this season of life is demanding. And, the reality is I'm working a part-time job on top of my full-time job of staying at home with my kids (yes, I consider it a full-time job). My plate is full and I've found adding small things here and there can easily put me over the edge. So, I just say no. A lot.
Log Out
The Internet is always ON. As a blogger, there is a temptation to feel like I should be "on" too. However, I've found that one the best things I can do as a blogger is to log out and disconnect from blogland on a regular basis. For the most part, I work two mornings a week and one or two evenings a week. In between those times, I try to do as little blogging and email upkeep as possible.
Turns out, it's OK if an email doesn't get answered for a few days. Nobody is going to die if you don't respond to a comment immediately. Social media will go on without your contribution. And, heaven forbid you don't get a post up when you wanted to, nobody will really notice. I've learned the hard way that to keep myself in a healthy place with the blog is to simply not do it outside of work hours.
Keep the End Goal in Mind
You know what's interesting? I've found that when I begin to focus on making more money from the blog I feel less excited about the blog. Isn't that weird? The truth is, in the long run, I'm more motivated by intrinsic rewards than extrinsic rewards. However, I'm human and have to remind myself of this over and over again.
Am I motivated by a high-paying sponsored post? Temporarily, yes. However, what has kept me going strong over the past 4 years is knowing that our posts and sharing our lives has truly helped, encouraged and ministered to women. I love the opportunity to normalize the struggles in motherhood, provide healthy recipes to families who might otherwise eat out, recommend and write about products that I genuinely love and humbly recognize that something I share might encourage women to take the next step in following Jesus. In 20 years am I going to look back and be proud that I made a part-time income through blogging? I hope not. I hope that I am humbled by the fact that God put us in a place to speak to and encourage hundreds of thousands, maybe millions, of women to thrive in their homes.
Fight Comparison
Comparison is the thief of joy. Even when it comes to blogging. I wish I were above it but the truth is, I'm not. It's when I'm not careful to recognize it and fight it that I find myself heading towards apathy and burnout. It could be jealousy of the design of another site, their massive success on a simple ebook, their unexplainable huge social media following or faster-than-us-paced growth. I sense it in other bloggers too. The struggle is real, people. Even among bigger bloggers. I wish blogging was immune to the struggle but it's not. Because the reality is, jealousy is an issue of the heart, not the blog.
So, like I try to do in life, I have to fight for contentment. I have to focus on the things I'm thankful for, practice the discipline of being grateful, acknowledge that I tend to make success an idol and that it ultimately won't bring me joy. I have to remind myself that God is sovereign, even over the blog numbers. He has it right where he wants it and could make it a million dollar enterprise overnight or wipe it completely out at any moment. I have to trust his hand in my circumstances–even if those circumstances are the struggle to get more Facebook followers. 🙂
Picky-Picky
Even with two of us working on the blog, we quickly realized we just can't do it all. We are limited people with limited time and we have to pick and choose what to focus on and do well. The main area I'm referring to is social media. Gosh, we could spend SO much time building up all of our social media outlets if we wanted to. However, we've had to identify which ones we actually WANT to do and naturally fit into our lifestyle.
Rachel is more of a Facebook person than I am so she's taken that and run with it. I'm an instagrammer so that ball falls into my court. We both aren't big Twitter people so, we just don't do it much. If we were to force ourselves to participate in all the social media outlets that we are "supposed to" as bloggers, we would for sure burn out. We have to give ourselves grace and just know that yes, while being on Periscope, SnapChat, Twitter and Google+ would be beneficial, we just don't have the time and energy to put there. Our main gigs are Pinterest, Facebook and Instagram. You can find us having a lot of fun in those places!
Spend Time with People Who Don't Care About Blogs
This one makes me kind of laugh but it's so true. To keep myself from burning out, I have to remind myself that the blog is, well, just a blog. Being around people who aren't really into reading blogs is a good reminder that I'm not that big of a deal. It's not that I think I am but it's easy to get caught up in the flattery that comes from readers and advertisers. Of course we love positive feedback (so keep it coming!) but I think it's healthy to be around people who don't care about blog stuff or even the things we write about. The world is a big place and it's good to be reminded that the blog is something most people in the world will never hear about or care about.
These are just a few things I've learned on my blogging journey. I hope they have helped you, blogger or not, to keep perspective in whatever may be demanding your time and energy. If you ARE a blogger or even a potential blogger, I have a really cool opportunity for you.
Make sure to check out the other posts in our Blogging Basics series:
And you can swing by our
Blogging Resources page
for a thorough list of everything we use and recommend for blogging.
Sign Up for Our FREE Blogging Basics E-Course!
There is SO MUCH blogging information that we want to share with you. We want you to skip the mistakes we've made along the way, learn about all the different ways you could potentially make money from your blog, know which plugins, websites, and software that we have found most helpful and so much more insider information. To share this valuable information, we have created a FREE E-Course. When you sign up, you will receive one, bite-sized email a week that will equip you to get started on the right track. What are you waiting for, get yourself signed up!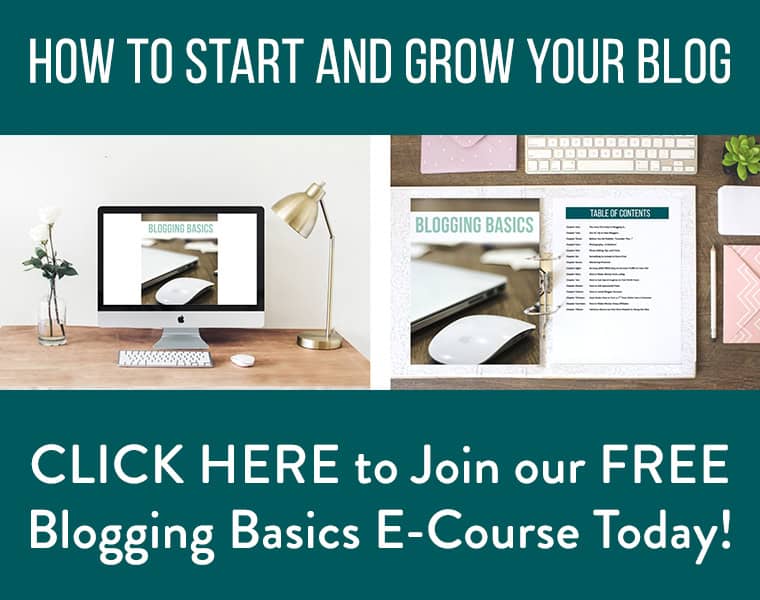 **Affiliate Disclosure:  Posts may contain affiliate links. If you purchase a product through an affiliate link, your costs will be the same but Thriving Home will receive a small commission. This helps cover some of the costs for this site. We appreciate your support!
https://thrivinghomeblog.com/wp-content/uploads/2016/03/pexels-photo-30225-large.jpg
593
890
Polly Conner
https://thrivinghomeblog.com/wp-content/uploads/2019/10/thrivinglogo.png
Polly Conner
2016-04-06 05:23:10
2020-01-03 15:20:43
How to Avoid Blogger Burnout