How to Get Search Engines to Find Your Posts
When someone searches for something on the web, wouldn't it be amazing if one of your posts popped up in the search results? If your site happens to be one of the top search results, your traffic numbers can go crazy!
This is why it is important to make your website and posts "SEO Friendly."
The key is, you want the search engines to quickly recognize what your post or page is about. That way it can point people your direction!
Here are a few SEO tips that will help you get started on the right track:
Make Your Site Mobile Friendly
When selecting a theme, make sure to confirm that it is mobile friendly. The Genesis Themes that we recommend are all mobile friendly.
Make Your Site Load Fast
Don't use a lot of bells and whistles that will slow your site down. Use as few plugins as possible, resize your pictures to be smaller, don't use random widgets or apps if they aren't necessary.
Have a Clear, Concise Page Title
It's tempting to make page titles clever and witty. However, search engines won't understand your humor. You want to make it very clear what your post is about through the title you give your blog post. For example, while I'd love to title a meatball sandwich recipe, "Austin's Favorite Man-Meal," the problem is that google and other search engines won't know what the post is about! It is more SEO friendly to title it, "Our Favorite Meatball Sandwich Recipe."
Format Wisely
When crafting your post, use headers and other formatting to format your post. Search engines like these (and so do readers!) Here are a few tips:
Use H1 tags for the title of your post
Use H2 tags for the main headings of your post.
Use BOLD and Italics to draw users attention
Optimize Your Images
In every post, we make sure to optimize every photo. This means we give it an attractive description, using key words that people may be searching for.
So when editing a post, click on the photo and fill in the alt text with a description that not only search engines will like but that Pinterest users will like as well. See below for example.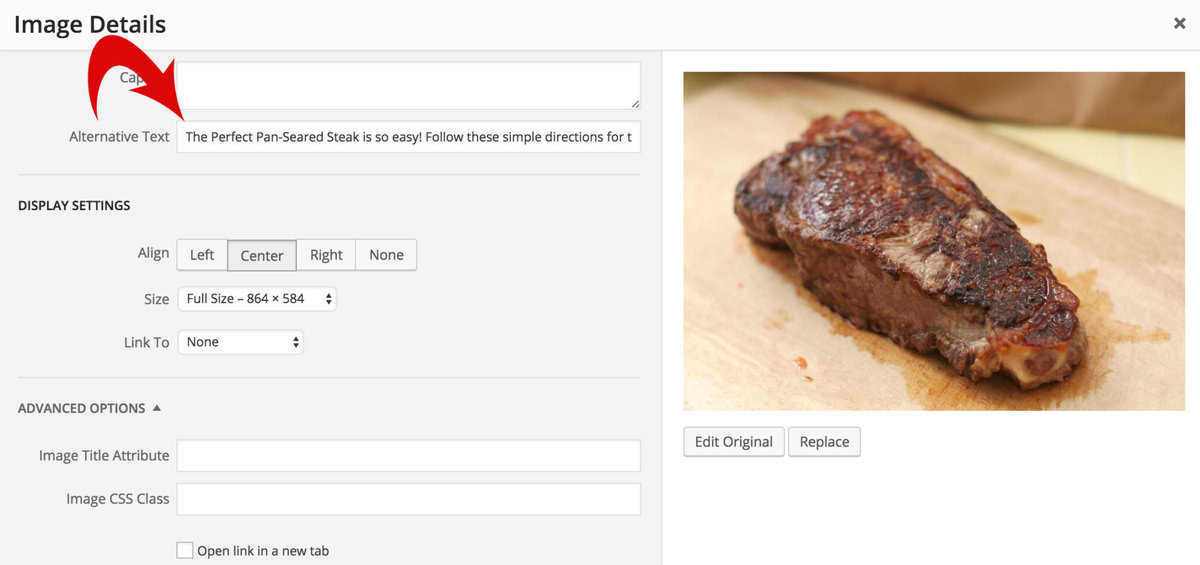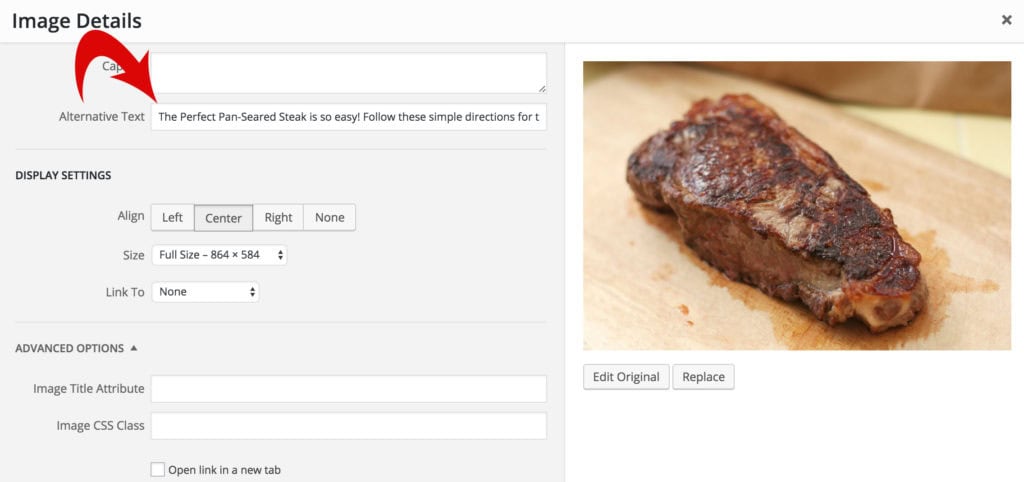 We also size down all of our pictures before uploading them so that they don't slow our site down.
Use an All in One SEO Plugin
While we recommend not using many plugins (because they can slow down your site), we do use the All in One SEO Plugin. This is a very popular plugin that just helps your site and posts translate to search engines more easily.
Gosh, there is SO much more information on SEO that I could share but in an effort to keep these emails simple, I'll stop here.
In conclusion, SEO is important BUT don't get too stressed out about it. To be honest, we don't spend much time on it. We do what we can but our focus is good content and connecting with our readers.
I'd encourage you to do some more reading on the topic though. Here are two links to get you started:
What is SEO Exactly?
SEO Tips