How to Host a Clothing Swap
A few nights ago, six gals accompanied with bags of clothes, shoes, and accessories gathered in my house for a clothing swap. It was SO fun! Not only did I get rid of clothes that I don't wear but I got to exchange them for clothes that I will actually use. The best part about it is it was totally free!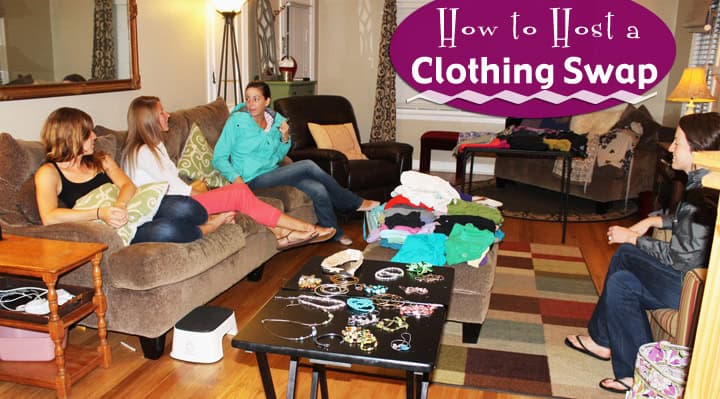 A clothing swap is easy to put together and is something almost any group of girls can do.
"But what if my friends aren't all the same size?"
No worries. We weren't either but you'd be surprised by how much of our stuff actually ended up fitting one another. You aren't just limited to clothing either. You can swap jewelry, belts, bags, shoes, work out gear, and more.
How to Host a Clothing/Accessories Swap
Step One: Get the word out to your friends and gage interest. I'd say you probably want no less than 5 people and no more than 15.
Step Two: Set the date, time, and location of your swap. You want to have a pretty large room as well as a place that people can change and try on clothing.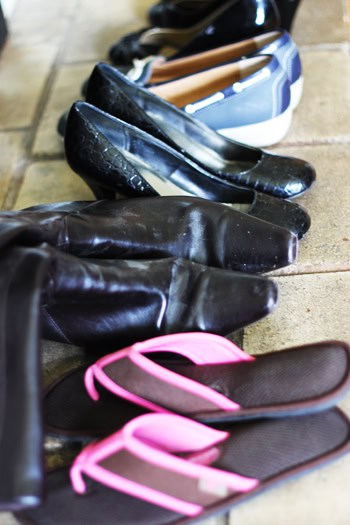 Step Three: Send out details so the girls have a good idea of what to bring. For example, I sent out an email that looked something like this:
"Hey girls, I'm so excited to get together for our clothing swap! Here are a few things to know:
Bring as much or as little as you want. Just be conscious to take no more than the amount of things you ended up bringing in order to make it fair. Feel free to bring non-clothing items like jewelry, accessories, shoes, coats, etc. If you want, bring a snack and/or drink to share. If anything this is just a fun night to hang out!
Just so you know how it works, we will draw numbers as for who will get to go first and try to go in that order for a few rounds in order to make it fair. After that it's a free-for-all.
Lastly, feel free to invite your friends. The more the merrier! See you around 8."
Step Four: Host the Swap
I set up a few tables and had my stuff sorted before gals arrived. That way they knew where to put their stuff. I also set up a full length mirror in a convenient location.
After everyone had gotten there and sorted their items, we decided to bypass the idea of drawing numbers and to just start shopping through each other's stuff. If it were a larger group, saw 10 or more I probably would have done the number thing. Or even had people shop in small groups.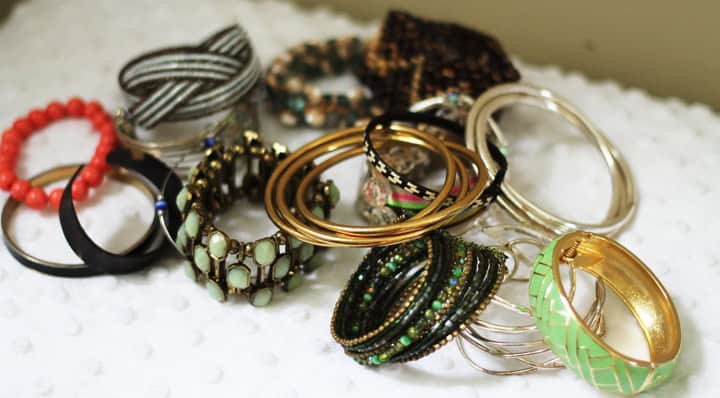 It was fun to get feedback on what looked good and why someone was giving a particular item away. After about 45 minutes most people had gotten what they wanted and were wrapping up.
Step Five: Donate Remaining Items.
It is likely that you will have quite a bit leftover. Just box it up and take it to your charity of choice!
Did I mention it was so fun! I for sure plan to do a clothing swap again. Maybe with kid toys or home goods in the future. In fact, Rachel has used the same concept for a Toy Swap in the past. Check it out!
https://thrivinghomeblog.com/wp-content/uploads/2019/10/thrivinglogo.png
0
0
Polly Conner
https://thrivinghomeblog.com/wp-content/uploads/2019/10/thrivinglogo.png
Polly Conner
2013-08-08 05:49:34
2019-02-04 09:16:25
How to Host a Clothing Swap