Make Your Summer at Home with Kids Count (+ LOTS of Practical Ideas!!)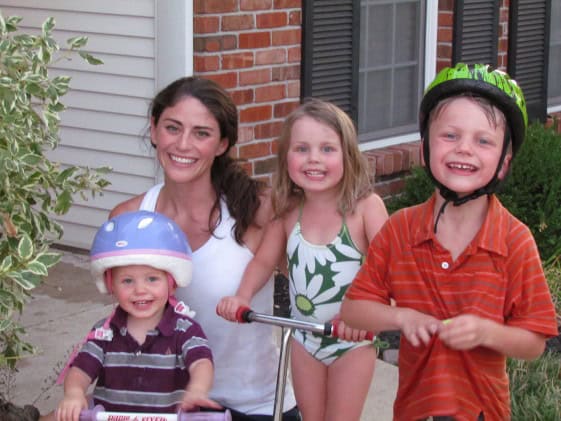 With my kindergartener finishing school TOMORROW, plus a 2-year-old and 4-old-year old at home already, I've been gearing up for my summer at home with these three very active little people. With over two months all together at home, I want to have a good plan in place for our time together so that 1) it's fun for the kids and me, and 2) we use our time intentionally. Are you hoping for the same?
To come up with a solid plan, I began by thinking through these three questions that this post will address:
What challenges do you face this summer?
What are your goals for the kids this summer?
How will you execute your goals practically? (includes LOTS of practical summer ideas!)
If you're in the same boat, maybe it will be helpful for you to think through these questions with me. I'll share pictures of ideas I'm going to put into place, but just know that I'm no expert. I'll blog again later in the summer and let you know how it's going. And, I'd love for you to share any of your summer plan ideas with me and our readers in the comments section!
Below is the process I've gone through the past few weeks to make my summer at home with kids count. I feel like I should mention that I don't intend to be a slave to my plan but instead to let it provide the structural bones for our summer. I'm always up for a last minute call from friends and a change of plans! 🙂
What challenges do you face this summer?
First, think through your own challenges in your home when all the kids are home. This will help you later as you narrow down and think through reasonable goals for your family. Here are some of my anticipated challenges with my crew this summer:
1- My kids are at multiple ages and stages, so finding activities that can work for everyone can prove difficult at times. For instance, it's hard to play a board game with the older two while the toddler is awake. But, it's hard to take the toddler on a walk in the stroller when I have the big kids walking alongside and complaining that their legs are tired. Certain field trips, like a museum, would be fun for the older two but a nightmare with a toddler along. Know what I mean?
2 – My kids are very active. They seem to always be touching each other, making one another cry, or destroying something if left to their own devices. I'm sure no one else's kids are like this, right? If I don't have a plan in place, they will quickly derail the morning with shenanigans…leaving mom a frazzled mess and multiple kids sitting in time out.
3 – I have housework that needs to be done throughout the week, as well as, some work for my part-time job. But, that means I will need time away from distractions (i.e. kids) periodically.
4 – I, myself, can get easily distracted from and/or just plain lazy in executing my goals for the day!
What are your goals for the kids this summer?
After you consider what challenges you'll face over the summer, it's time to think about some goals. When it comes to parenting, if we don't have some goals in mind for our kids–whether long-term or short-term–it's easy to spin our wheels. It's easy to lose sight of what is important. It's easy to waste the precious little time we have with these young souls in our charge. I'm speaking from a "guilty as charged" place myself! So, that's why I think it's important to think through some big or even small goals you have for your family this summer. Here's the process I went through to arrive at my goals:
Ask Yourself Big Picture Questions
To decide on a few goals, start by asking yourself some of these questions about your end parenting goals for the summer.
If you could see your children grow in one or two areas, what would it be? How can you help them grow in those areas? (This might be different for each child.)
What is one or two routines you'd like your family to learn and master this summer? (For instance: reading the Bible, doing chores around the house, establishing reading time, etc.)
What is a new experience or activity you could try this summer?
What books would you like to read to your children this summer?
Narrow Down Your Goals
It's important that you don't have too many goals or else you'll probably get discouraged and never follow through. I've also learned the hard way and have been wisely told by older mothers that it's important not to over pack our days. We must leave time for teaching moments, times of discipline, sick kids, diaper blow-outs and the other inevitable but important "non-planned for" events of the day. So, having too many goals can lead to too many activities and not enough flexible time.
Make Measurable Goals
It's also important that the goals you decide upon are concrete and measurable. See my examples below. You should be able to answer periodically throughout the summer or at the end of the summer whether or not you made progress toward your goal. To give you some examples, here are the goals I have for my kids this summer.
Example: Summer Goals at Home for My Kids
In addition to the simple goal of ENJOYING THEIR TIME AT HOME!!, my goals for my kids this summer are that they would:
Start to make reading the Bible a regular routine. We will do this by completing the Summer Bible Reading plan from our church 3x per week.
Grow in their responsibilities around the house. The older two kids will each have at least one age-appropriate chore to complete each weekday morning before we do our fun activity for the day.
Make reading more of a priority. In addition to our bedtime reading, we will build in a 30 minute reading time each afternoon where either I will read aloud or they will read to themselves.
Be exposed to new learning experiences each week. We will designate one morning a week for a local field trip. I have also purchased work books at garage sales that the kids can use at home sometimes to challenge their brains a bit while away from school!
How will you execute your summer goals? (LOTS of practical ideas here!)
So after you come up your goals and have your challenges/limitations in mind, think through a system, resources, and/or basic supplies that will help you stay on target. Here's what I've planned to put into place and have bought so far:
Tentative Weekly Schedule
I want our weeks to have a natural routine and flow for the most part, because I know this helps my kids have expectations for each day. This also helps me have a simple idea of what we're doing each day ahead of time and stay motivated. Here's a photo of our simple "big picture" week day schedule: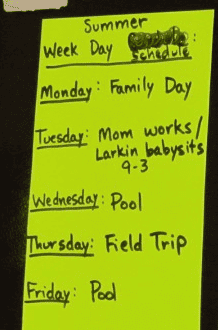 Daily Fridge Schedule
Nerd alert, but I'm super excited about this magnetic fridge schedule I made this week! This schedule will change daily, based on that day's events, and give the kids and me direction for the day.
To make this, I tried to think of the activities and main events that will usually be included in our summer daily routine. I think I made about 20 or so. First, cut out strips of poster board and write out each your activities on each strip. I added a picture (pay no attention to my sad attempts at drawing) to each one so the non-readers could understand the flow of the day as well as the readers. Lastly, add small magnet pieces with adhesive on the back to each one, so you can change the schedule up each day.
Chore Wheel
I haven't gotten to this project yet, so I may do a post about it later when it's complete. But, I'm going to put together a Chore Wheel that will indicate what chore each kid (and me, too!) will be responsible for each day. My goal is to complete these before leaving for any fun adventures!
UPDATE: The Chore Chart (I nixed the Chore Wheel concept) is complete! Check out a list of age-appropriate chores for kids and how to make your own Chore Chart here. It's changing my life so far! 🙂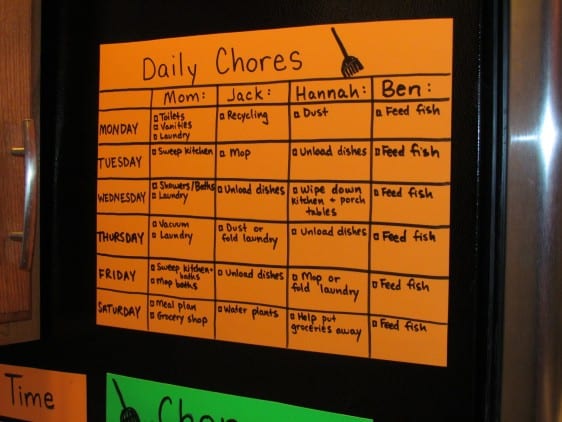 Ideas for Local Field Trips
Like I mentioned above, I want to take one learning-type field trip a week. So, my friend, Kelley and I brainstormed some local friend trip ideas. Here's what we came up with to try but more ideas from you are welcomed!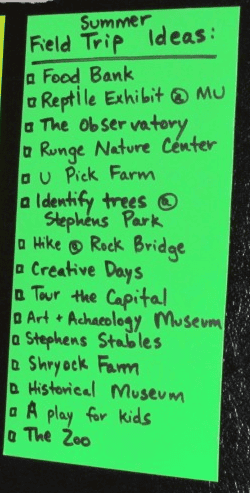 Summer Reading List
I stocked up on some books for the summer and beyond. We'll also make trips to the library periodically to get picture books, as well. Below are the chapter books I just bought through Scholastic Books and/or at garage sales. Also, here are some recommendations for The Best Children's Bibles and our Top 10 Toddler books.
Stuart Little
– We loved Charlotte's Web as a read aloud, so I can't wait to tackle this one with the kids.
The Boxcar Children Books 1-4
– My 4 and 6-year-olds are obsessed with these books right now!
Little House on the Prairie series
– We read Little House in the Big Woods last year a little at a time and we all learned a lot. I think we'll do the same with Little House on the Prairie next.
Pippi Longstocking
– I remember this being a fun read as a kid and thought my daughter might enjoy it.
Art and Other Misc Summer Supplies
I restocked our art box and toy closet with new and fun supplies. Here are some ideas to stock yours with:
construction paper
good quality markers
stickers
stamps and ink pads
pipe cleaners (my kids come up with all kinds of creations with these)
embroidery thread (for making bracelets)
beads (for making necklaces and bracelets)
Do A Dot Paints (These are my favorite paints for preschoolers! Very little mess and very fun to use!)
water color paints and brushes
sidewalk chalk
bubbles
journals (for writing stories or as a nature notebook on walks)
age-appropriate learning workbooks (I found cheap ones at Aldi, garage sales, and the dollar store)
an egg timer (for timing Clean-Up Time, Reading Time, Room Time, and time-outs)
Summer Boredom Busters
Now, if your plan for the day fails at some point and you're scrounging for an idea, you might try one of these 10 Summer Boredom Busters. They are my fall-back activities.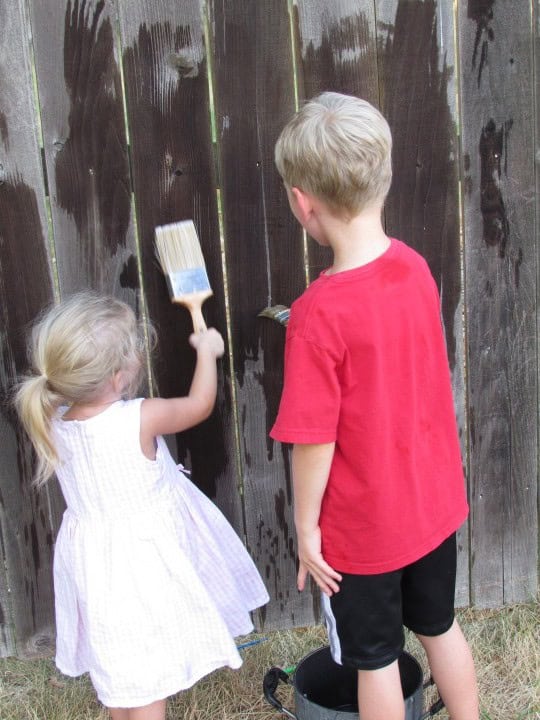 Make-Ahead Meals Means More Time with Kids
Want to know one last secret that I've been doing for the past six years now that saves me loads of time?
I've been making freezer meals and swapping them with friends (my Freezer Club) each month. If you've got a busy summer planned, I encourage you to give this a shot. You can even be in your own Freezer Club by doubling some of the over 40 healthy and kid-friendly freezer meals in this post–eat one now and save one for later. It's such a relief to know I don't have to cook every night of the week in order for my family to eat healthfully and to save money. And…that leaves more time for mommy to play with and teach kids all summer long!
There you have it. No one can say I didn't have a plan in place. Now the question is…can I pull it off? To be continued (Update: check out my Summer reflections and Fall plan here)…
Now, I personally know many of the amazing moms who read this blog and I'm confident there are many more whom I don't know. And, I really do want to know…WHAT ARE YOU DOING WITH YOUR KIDS THIS SUMMER??? Please share.
https://thrivinghomeblog.com/wp-content/uploads/2019/10/thrivinglogo.png
0
0
Rachel Tiemeyer
https://thrivinghomeblog.com/wp-content/uploads/2019/10/thrivinglogo.png
Rachel Tiemeyer
2013-05-23 05:28:44
2020-11-13 06:53:54
Make Your Summer at Home with Kids Count (+ LOTS of Practical Ideas!!)