How to Refurbish an Old Lamp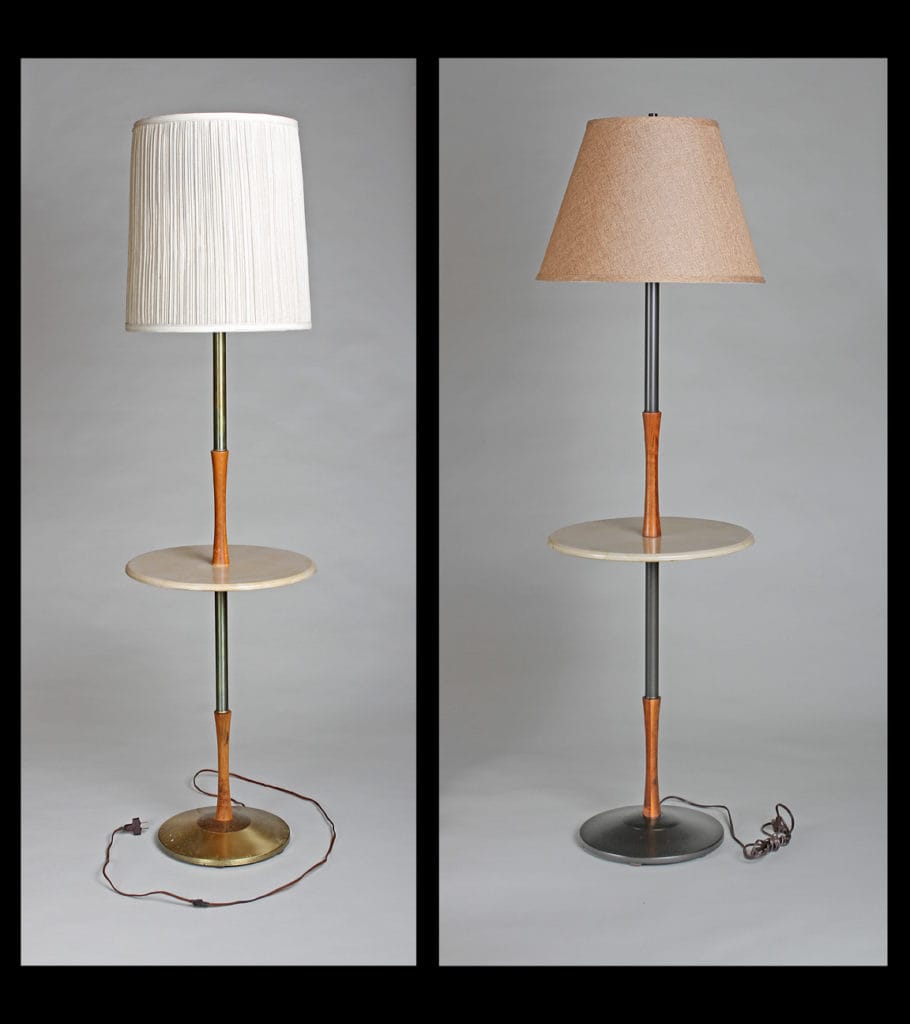 It's high time I introduce you to my dad. Although a former U.S. Marshal, I've always known him to be an artist and innovator at heart. From photographer to writer to architect/builder of our childhood playhouse, my dad is the most creative (and perfectionist) person I've ever met. He seriously can do anything he puts his mind to. And I love him for it. Since my parents are my #1 fans (thanks guys!), I asked him to share with you how to refurbish an old lamp, based on his most recent project.

Guest post by my daddy Curt.

If ever there was an essential household furnishing that lends itself to easy refurbishing, it has to be a lamp.  You find them in every thrift store, flea market, and estate sale, and if you're looking for something "just right" to set on that nightstand or next to the sofa, it won't be long before something catches your eye.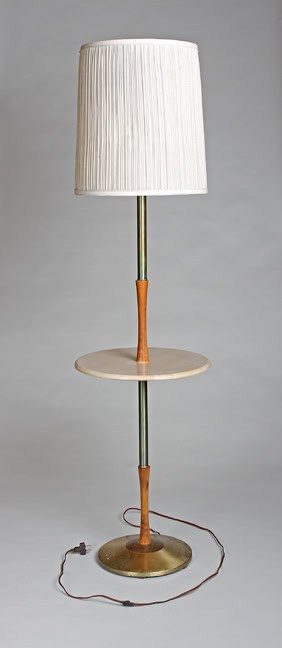 We were looking for something out-of-the-ordinary to use as a side table lamp next to a tall bed.  After a couple of fruitless late night internet searches, I hit the thrift store trail and stumbled upon an elegant alternative in this combination lamp/table–made of brass, hardwood, and faux marble– for a mere $20.  As you can see below, the metal was corroded, the wood finish dull, the shade destroyed, and the cord split.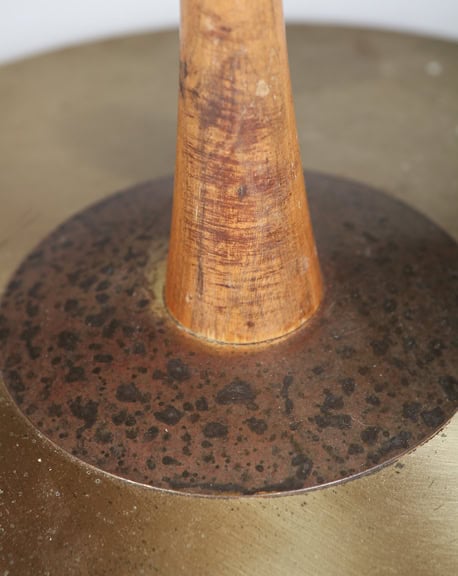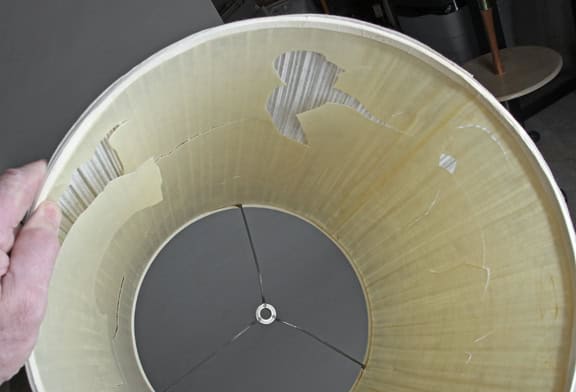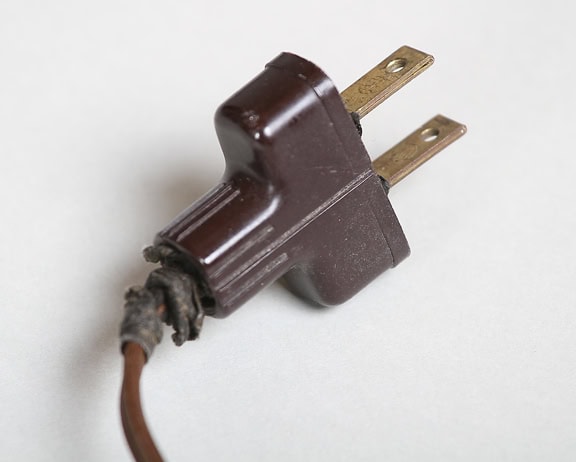 What's great about most old lamps is that one trip to Lowe's or Home Depot will get you everything you need to make them look and work like new, with the added benefit of picking the exact finish and shade that fit your décor, not to mention the satisfaction of doing it yourself.
Household lamps are generally simple in construction, so even a novice using the most basic tools can remove and replace a cord and socket.  If you are unsure about how to remove or replace something, take the lamp with you.  Most hardware store associates are knowledgeable in their departments and glad to help.
For our project we bought one can of metallic spray paint, one can of spray polyurethane, a lampshade, a cord and socket set, and a small pack of ultrafine sandpaper for a total of about $48.   After disassembling the lamp and lightly sanding the parts, we applied two coats of paint to the metal and two coats of polyurethane to the wood, carefully following the product instructions.  By the next afternoon everything was dry enough to reassemble with the new shade, cord, and socket.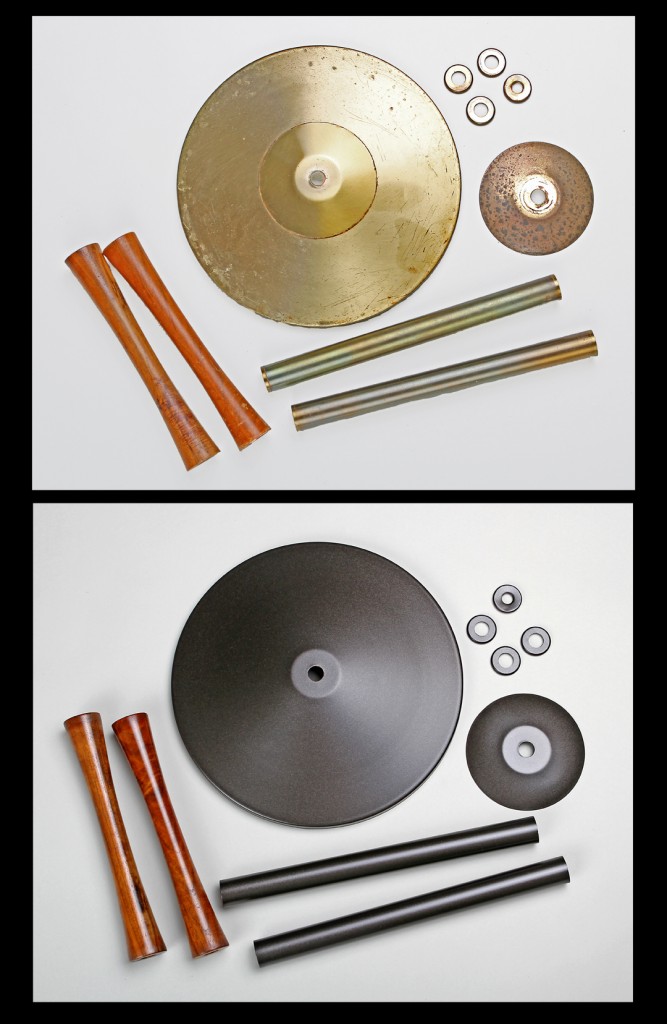 For $68 and an afternoon's easy work, we wound up with a unique lamp that fit perfectly in the spot we'd chosen for it.  I've since tried to find a new lamp of the same design from online vendors without success, and I doubt you could ever find one of this quality for only $68.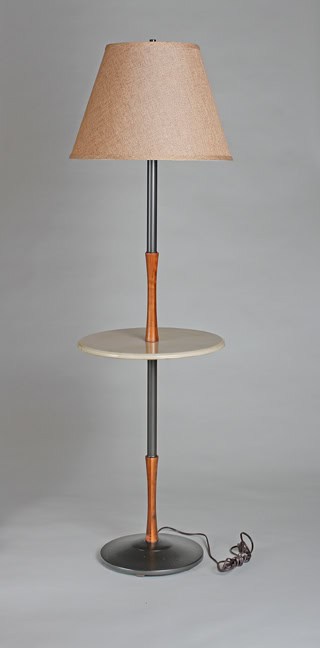 If you're looking for a good beginner's do-it-yourself  project with satisfying results, look into refurbishing old lamps!
https://thrivinghomeblog.com/wp-content/uploads/2014/03/lampredo.jpg
1296
1152
Rachel Tiemeyer
https://thrivinghomeblog.com/wp-content/uploads/2019/10/thrivinglogo.png
Rachel Tiemeyer
2014-03-07 05:00:17
2014-08-08 21:24:53
How to Refurbish an Old Lamp