How to Shop for Fashion Items on Amazon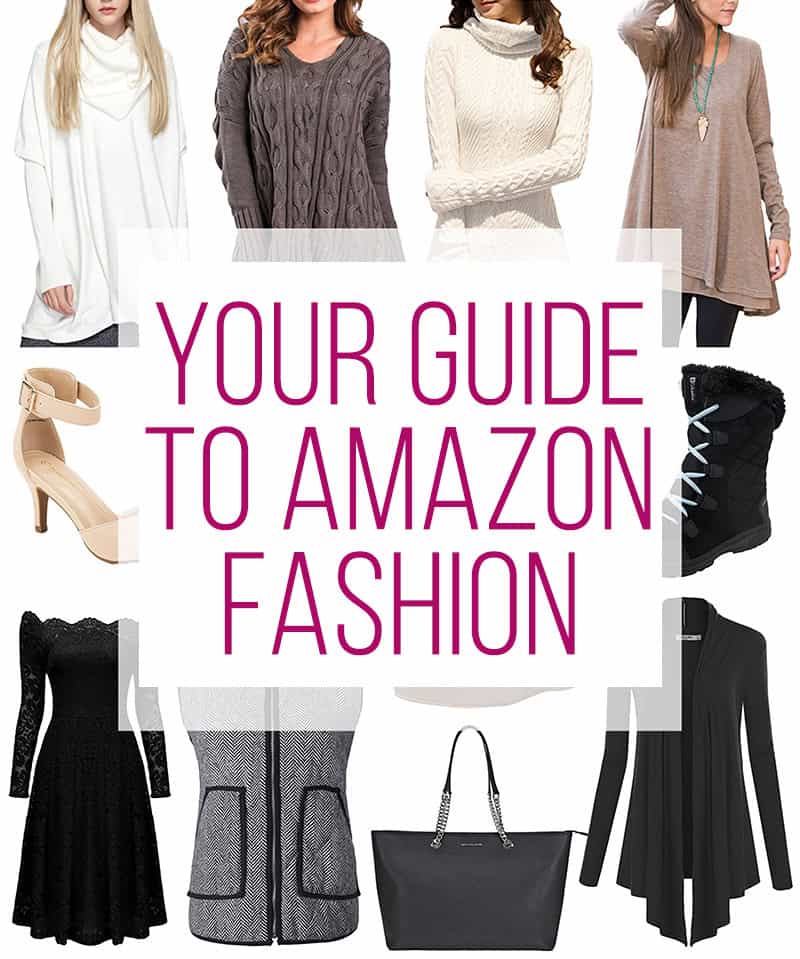 Note: We are a participant in the Amazon Services LLC Associates Program, an affiliate advertising program designed to provide a means for us to earn fees by linking to Amazon.com and affiliated sites. Read our full disclosure policy here.
Hey everyone, it's Alex from Alex Marie Jordan again! I'm so excited to be joining yall this month with a new post on fashion.
Were you surprised to read this title? Did you even know you could shop for clothes and accessories on Amazon? It's true!
Today, I want to walk you through some "whys" and "how-tos" for doing so before sharing some super cute items you can buy right this second.
5 WHYS to Shop Amazon
Many great, name brands are available on Amazon such as Kate Spade, Under Armour, FRYE, Ray-Ban and David's Bridal now. They also have some of their own exclusive brands, which are super cute, too. You can easily find everything from handbags, formal dresses and activewear all on the site making it a one stop shop for you.
This may be an obvious one, but Amazon almost always has cheaper prices on their goods than other retailers. It's why they're Amazon! We'll come back to this point in a minute…
For a matter of convenience, can we just say that shopping from the comfort of your own couch is the way to go? No more searching for a parking spot or fighting crowds at the mall. Just sit back, relax and click to shop.
Along those same lines, one of the biggest perks to Amazon shopping is the luxury and wonder of Amazon Prime. If you don't know about Prime, it means you get free two-day shipping on thousands of products (along with some other cool benefits), so your order arrives to your house in half the time of ordering from a typical retailer in most cases. SO worth the annual fee, in my opinion. Pair this with Amazon's easy (and usually free) returns policy and you're golden.
One of my top reasons for shopping this way is because it also means I get to try on anything I've purchased in my own home. Oftentimes this looks like trying on something new with things already in my closet, or in different lighting and mirrors. Let's say goodbye to fluorescent dressing room lighting for good, am I right?!
5 HOWS to Shop Amazon
If you don't take anything else away from this post, please just remember this: ALWAYS READ THE REVIEWS!!! I won't usually purchase a clothing or fashion item on Amazon unless it has at least a few hundred [good] reviews. I'll read through several before buying – I want to know what people think about the quality, color, material, fit, etc. This is SO important.
Similar to the reviews, I never buy anything on Amazon (clothes or otherwise) that doesn't have good pictures. A lot of the time, I'll also look through the reviews for pictures of the product taken by people who have actually purchased it. We've all been deceived by pictures online before, so make sure to do your homework.
Don't always settle for something just because it has a really low price. Sometimes it really can be a matter of "too good to be true" and this is something to watch out for. A good tip is to look for items that are marked down from a higher price. This isn't to say that a low price won't be a great find, it may just be a little more of a gamble.
Know your measurements. If you're unable to properly take your measurements and be confident on what sizing you are, don't hesitate to have someone take them for you. A tailor or seamstress will always be able to get accurate measurements for you that can be used for all sorts of things. I've learned that knowing my actual sizes really helps when looking at so many different size charts.
All of these things are super helpful but at the end of the day, you're just not going to love everything you purchase and that's okay! It's one of the truths of online shopping. For that reason, again, I urge you to 1) get Amazon Prime if you don't already have it and 2) look for items that are Amazon Prime eligible and offer free returns in case something doesn't work out.
Now that you've read some of my thoughts on Amazon fashion and how to make the most out of your shopping experience, let's get to the fun part: seeing some super cute things from their site!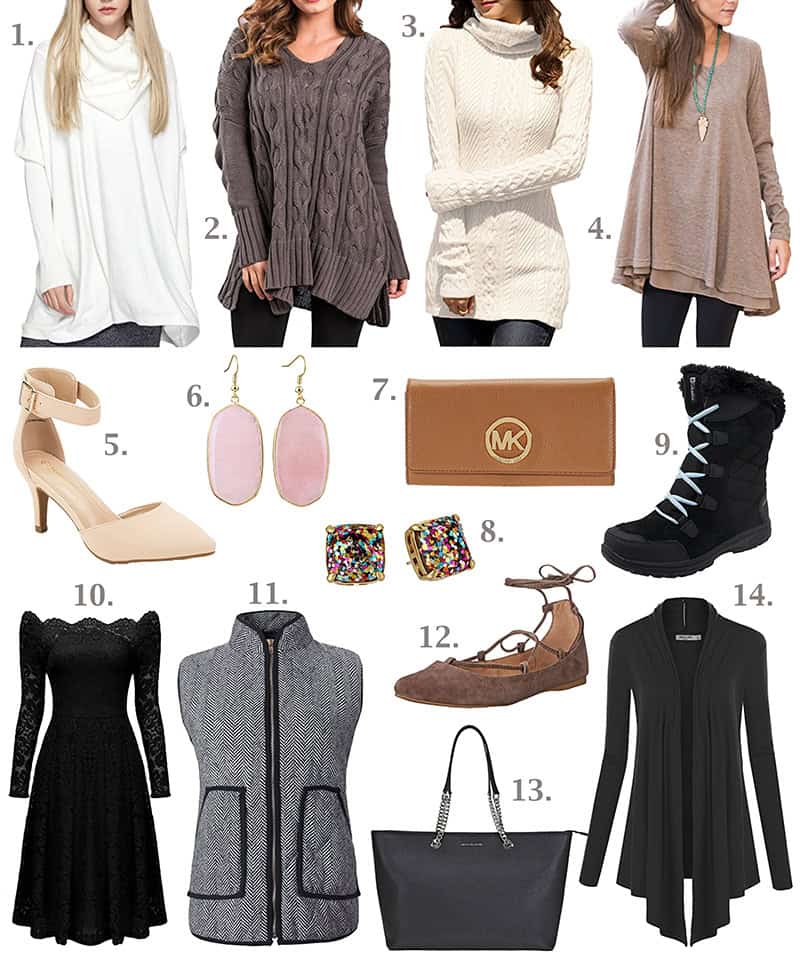 ONE  //  TWO  //  THREE  //  FOUR  //  FIVE  //  SIX  //  SEVEN  //  EIGHT  //  NINE  //  TEN  //  ELEVEN  // TWELVE  //  THIRTEEN  //  FOURTEEN
I'd love to see any other fun deals you score, so be sure to comment on the post or find me on Instagram, Facebook or over at my blog to chat more! Until next time…
xx Alex
https://thrivinghomeblog.com/wp-content/uploads/2018/01/your-guide-to-amazon-fashion.jpg
959
800
Polly Conner
https://thrivinghomeblog.com/wp-content/uploads/2019/10/thrivinglogo.png
Polly Conner
2018-01-29 08:40:36
2019-12-16 20:13:34
How to Shop for Fashion Items on Amazon