New, Made-to-Order Breakfast at Hy-Vee
A new Hy-Vee breakfast menu is available now, using only fresh, high-quality ingredients.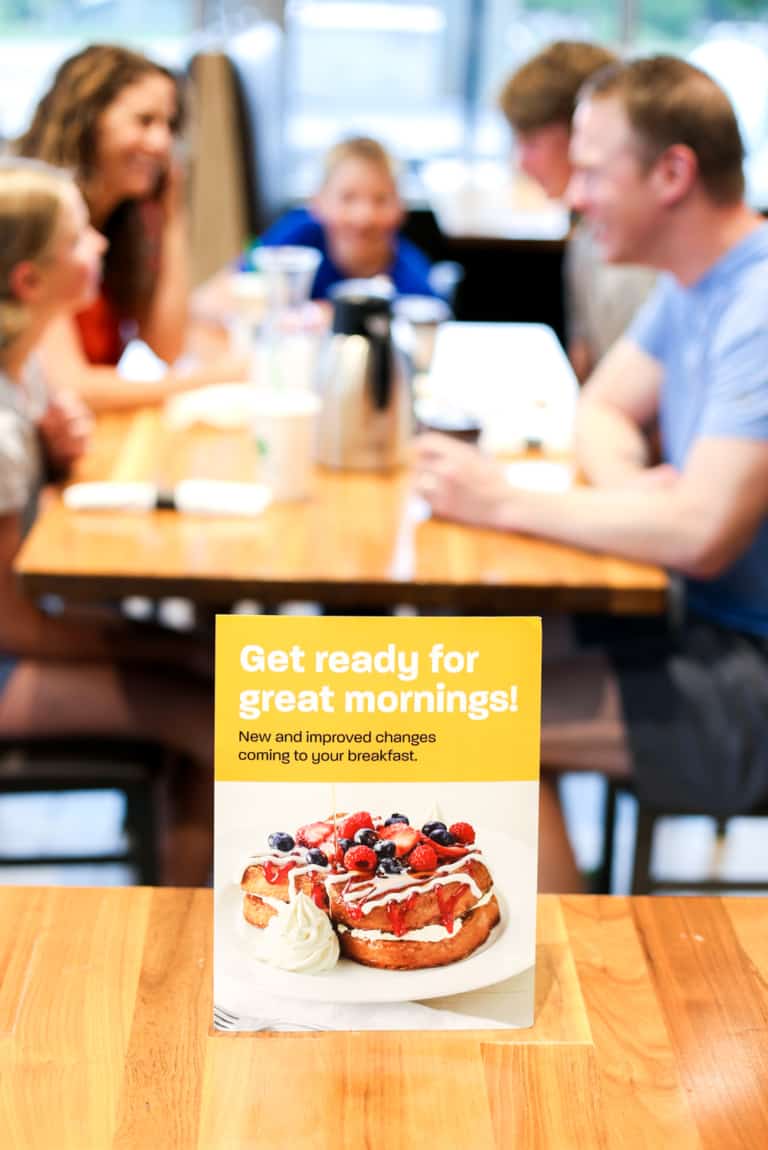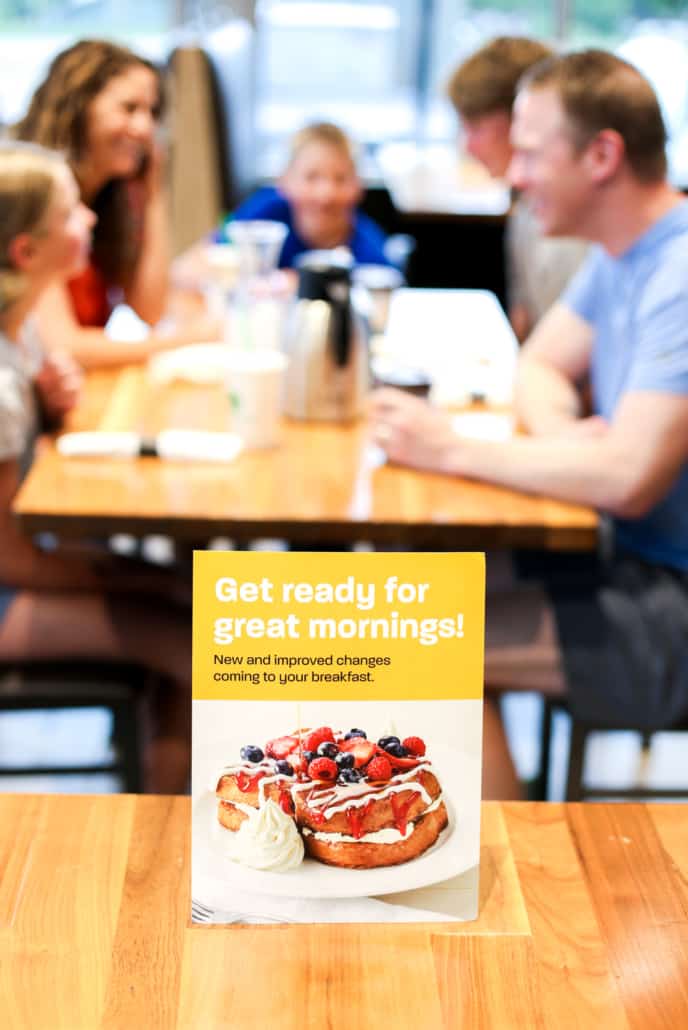 Disclaimer: This post was created in partnership with Hy-Vee.
Does your family have a "thing" you all like to do together? Where no one complains when you toss out the idea? Well, ours has been eating breakfast together at Hy-Vee for the last 10 years.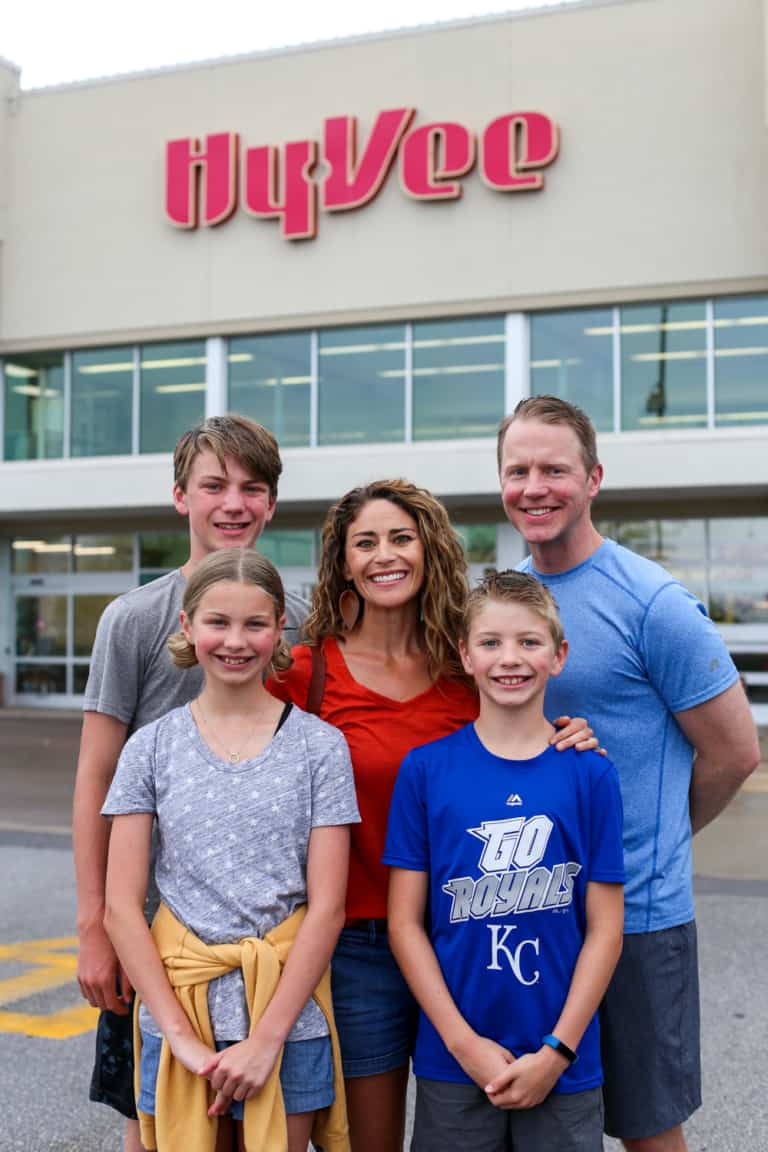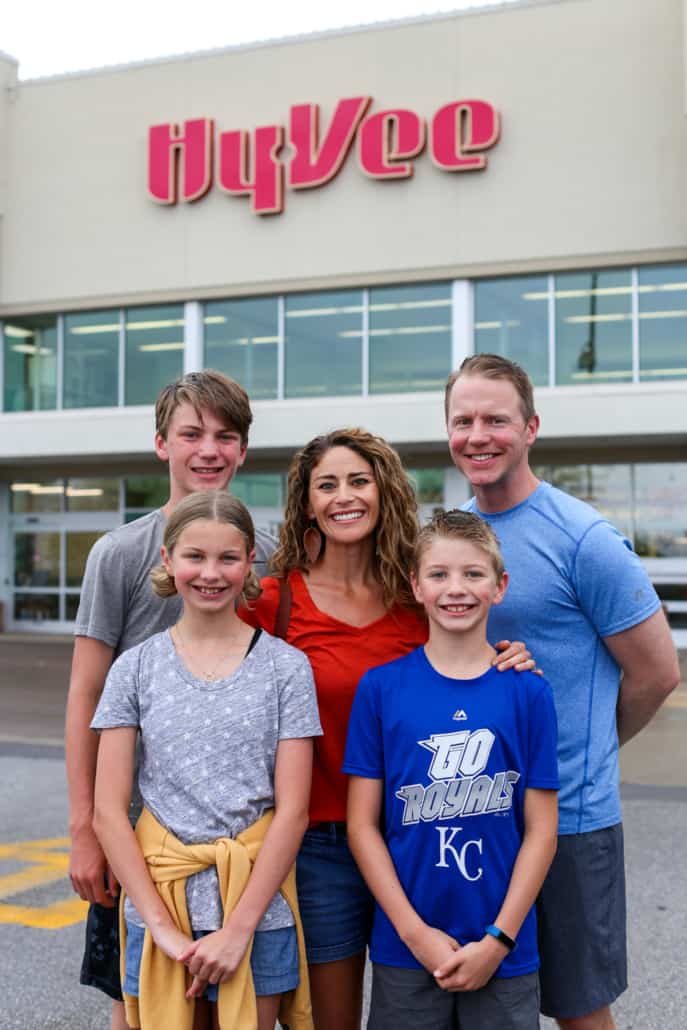 From the time these three BIG kids were toddlers (and Nathan and I had a few less wrinkles!), they knew how to order pancakes at Hy-Vee. All of my people will tell you, the pancakes at Hy-Vee are where it's at, by the way.
When we heard they were launching a new and improved breakfast menu with all fresh ingredients and made-to-order meals, we were happy to use it as an excuse to go to breakfast at Hy-Vee.
What the New Hy-Vee Breakfast Experience Is Like
Want to see how our morning went down? Follow our family in and check out our experience…
What's On the New Menu?
The new menu includes upgrades of the usual faves: eggs, pancakes, bacon and sausage, Belgian waffles, sandwiches, French Toast, and much more.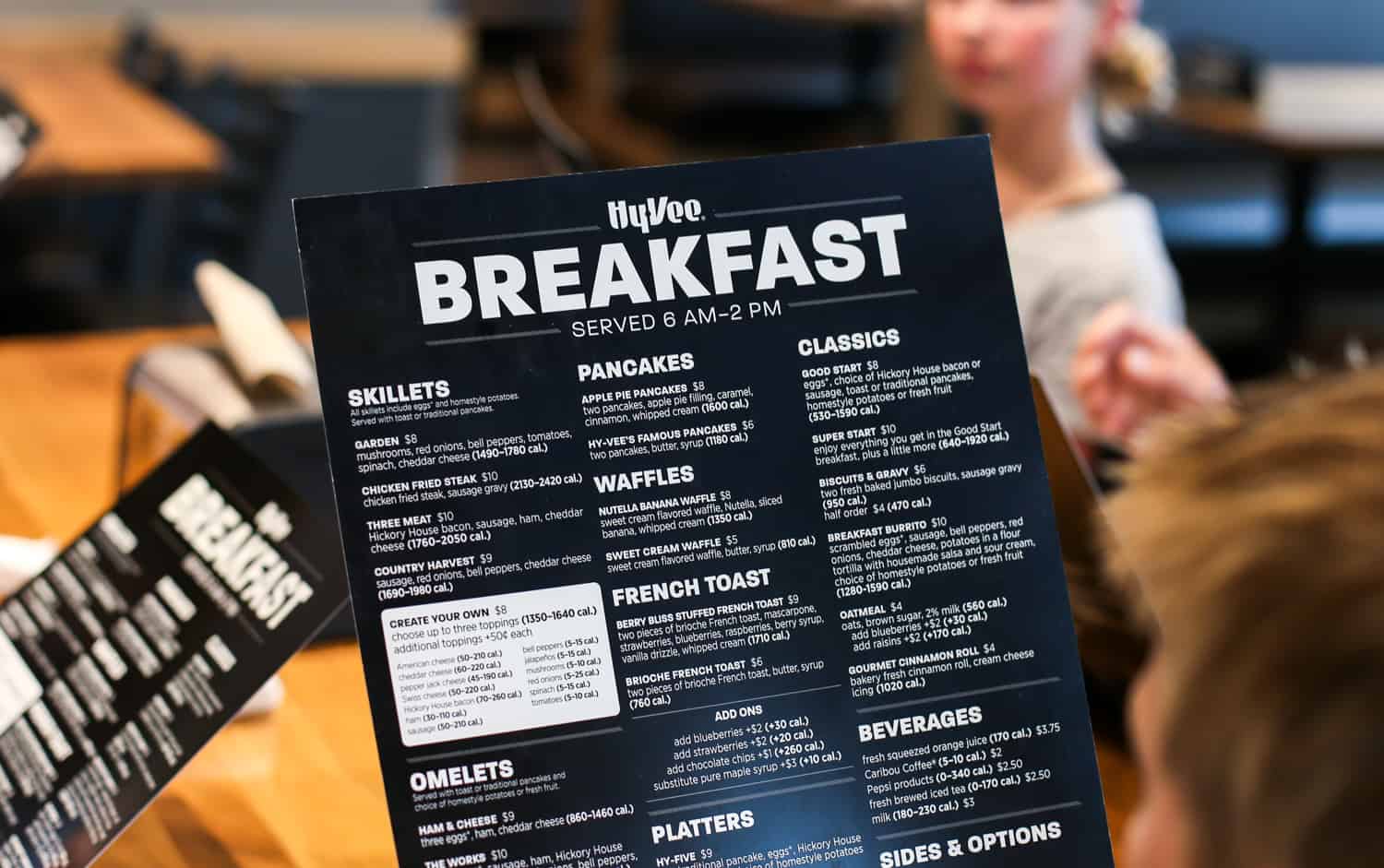 But, as the Hy-Vee manager explained to me, it also includes:
Freshly squeezed orange juice each morning
Fresh cut up fruit and berries (that were delicious, I might add)
Homemade, home-style potatoes (Forget frozen potatoes thrown in the deep fryer; these were made from scratch in house.)

Upgraded fun cocktail options

(I'm thinking a morning out with some girlfriends is in my future to try out one.)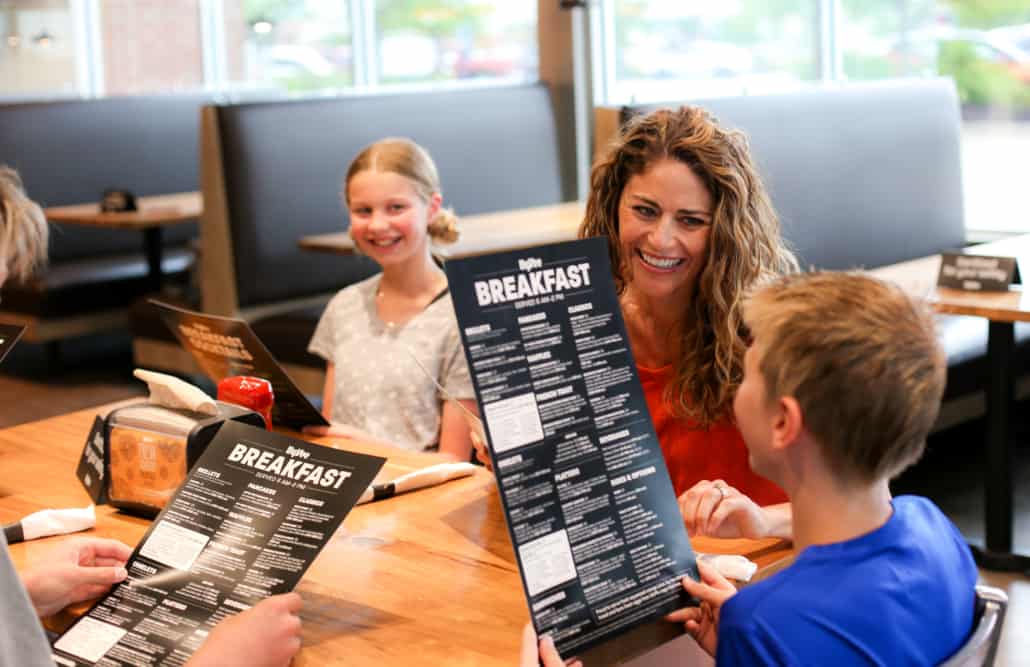 Our Food
It was a quiet Monday morning in the well-lit, very clean restaurant. We sipped our hot coffee and fresh juice, debating which Avengers movie was best, while our food was being made to order.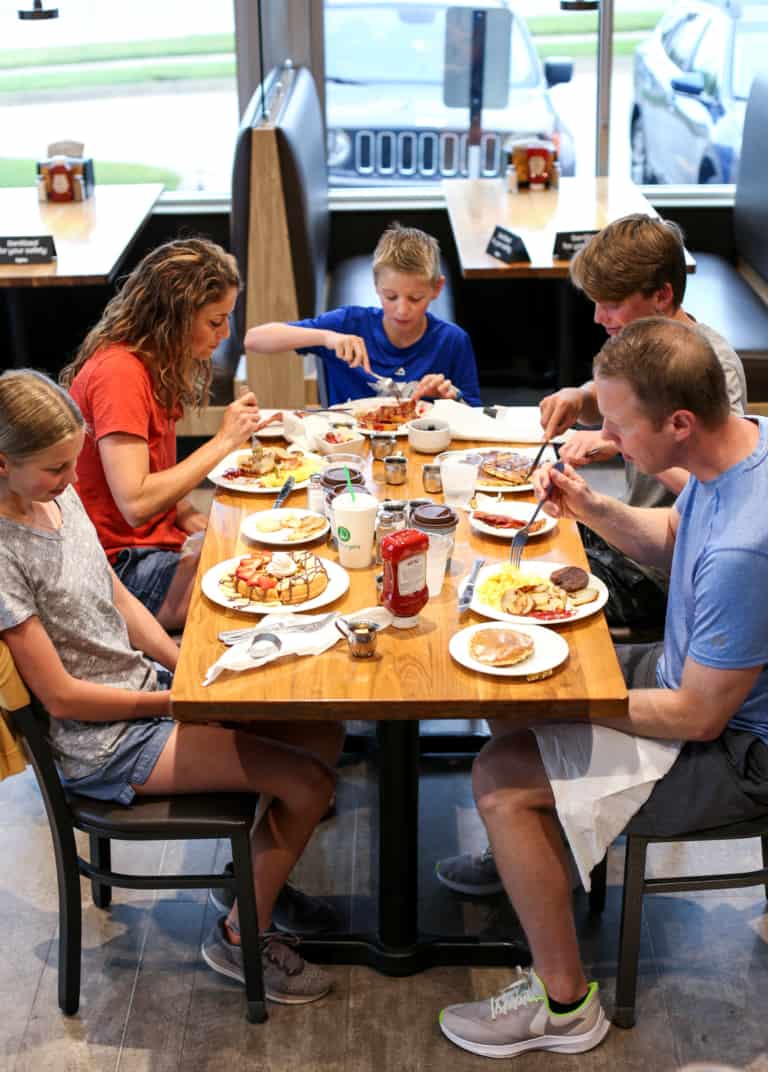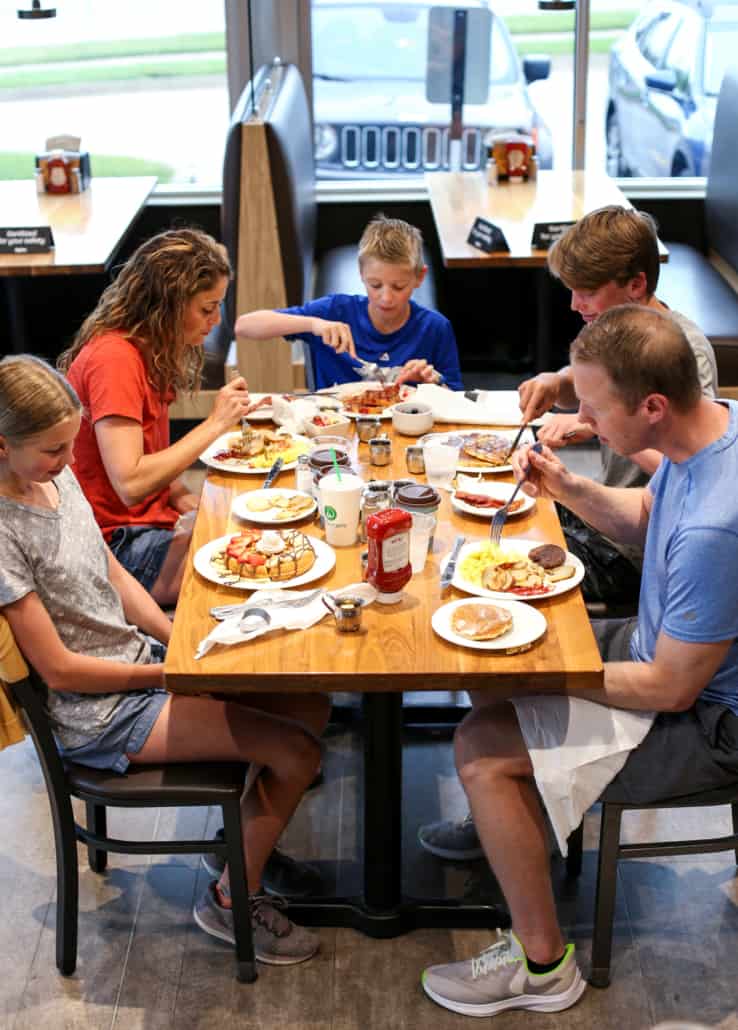 Then, as always, the crew got quiet and went straight to work after the food arrived.
I ordered the three egg Denver Omelet, with homestyle potatoes and fresh fruit on the side. (You can also get pancakes or toast instead of one of these sides.)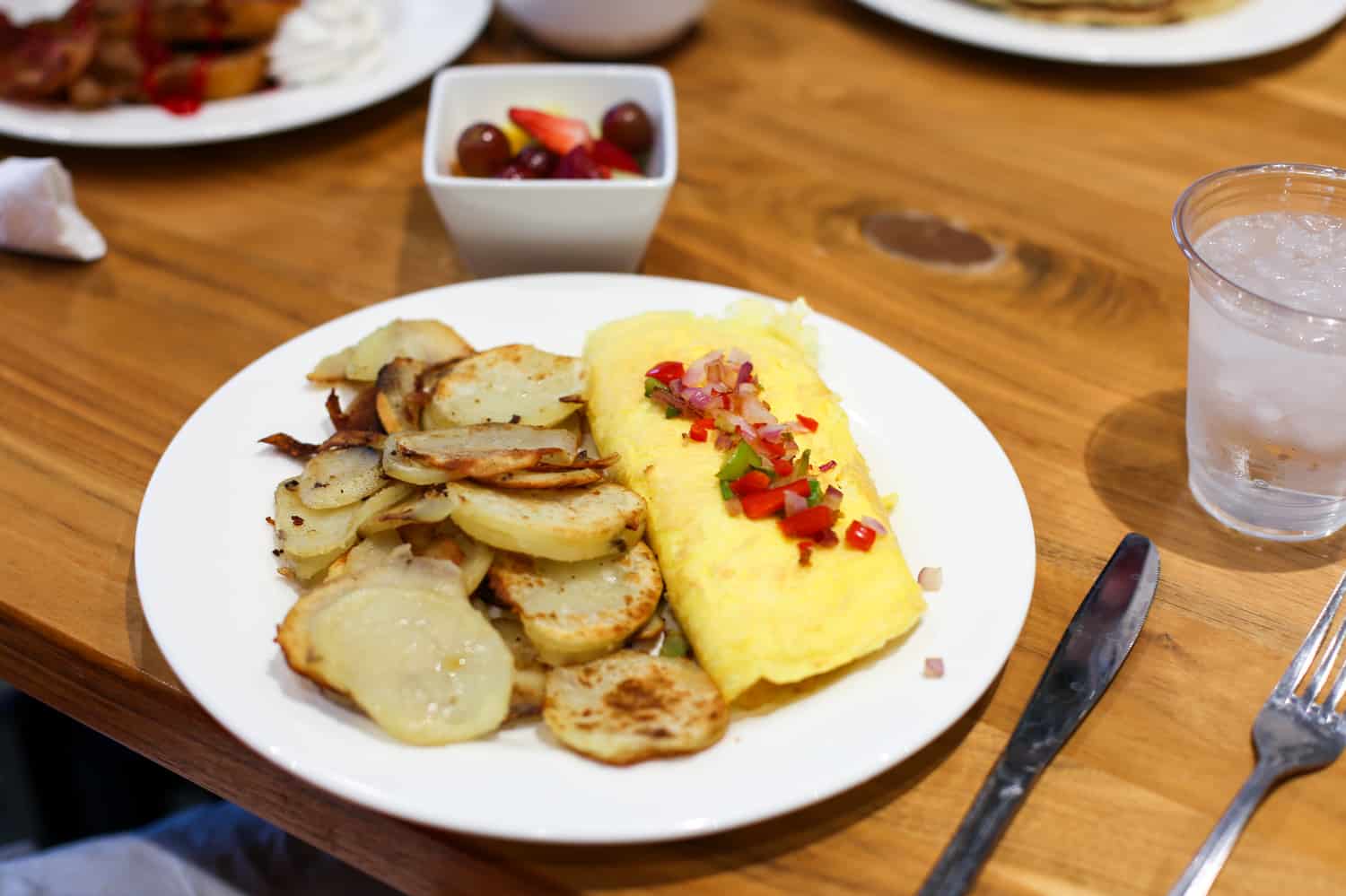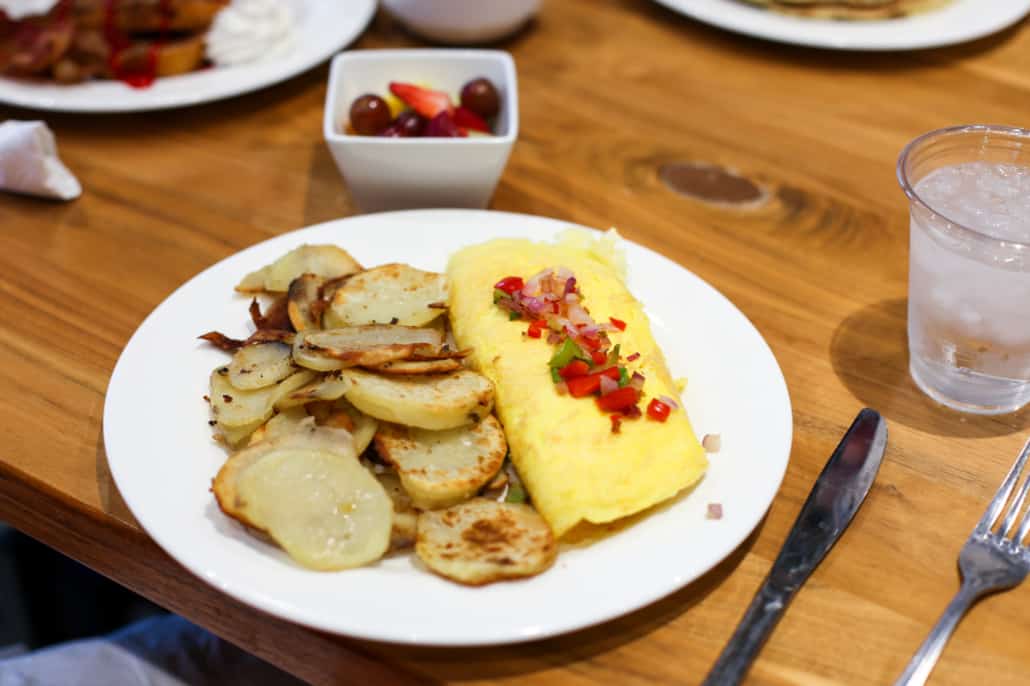 My 12-year-old daughter got the Nutella waffle with some extra strawberries on top. Wow, it was huge and beautiful! What a treat. She could only finish about 3/4ths of it and took the rest home in a box.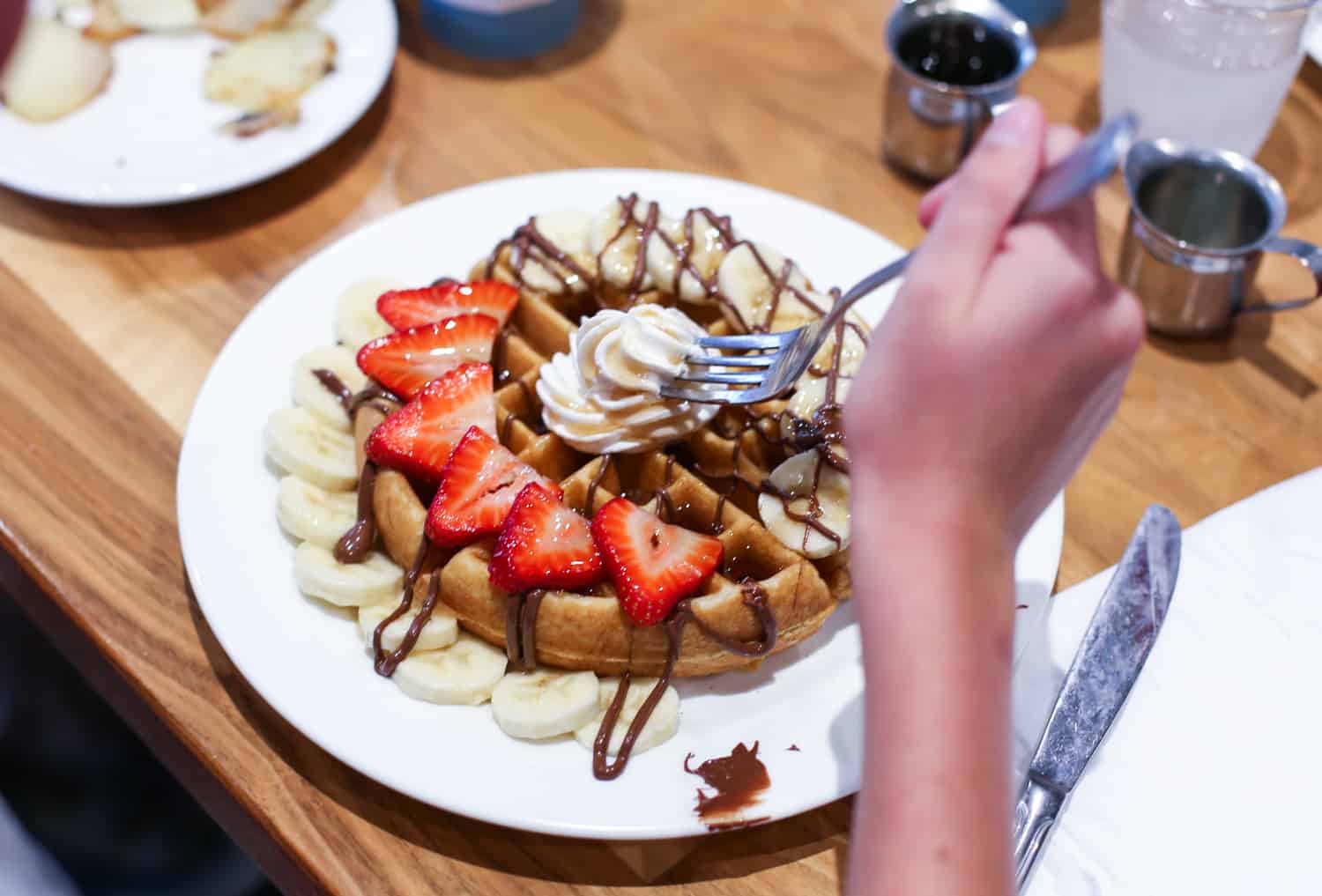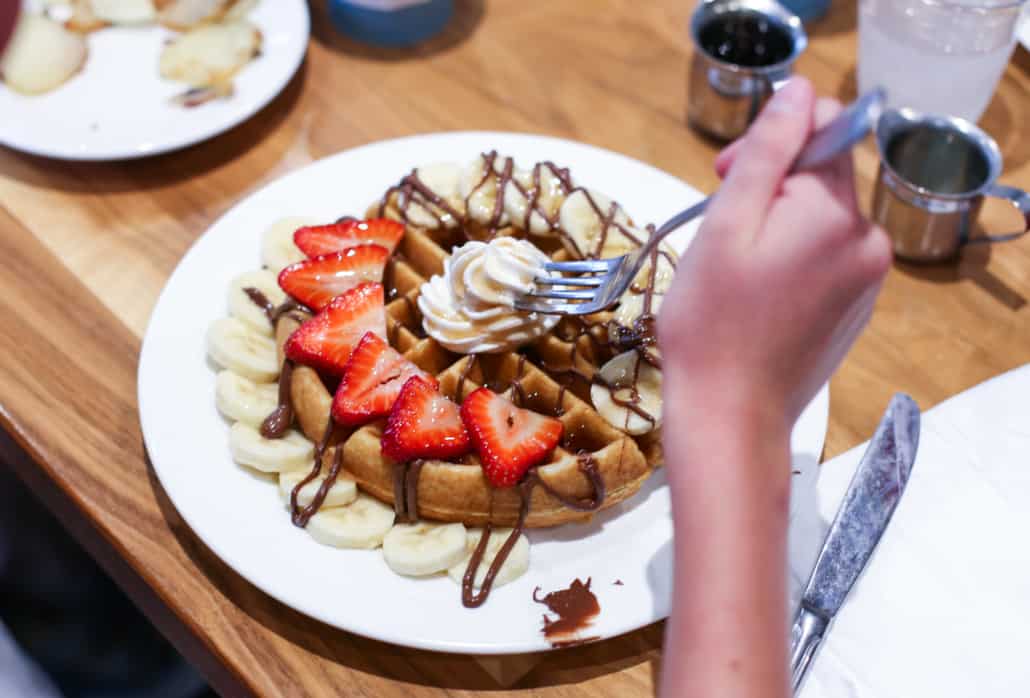 My husband enjoyed a little bit of everything with the Good Start breakfast plate. My boys got Chocolate Chips pancakes and French Toast, respectively, with sides of bacon.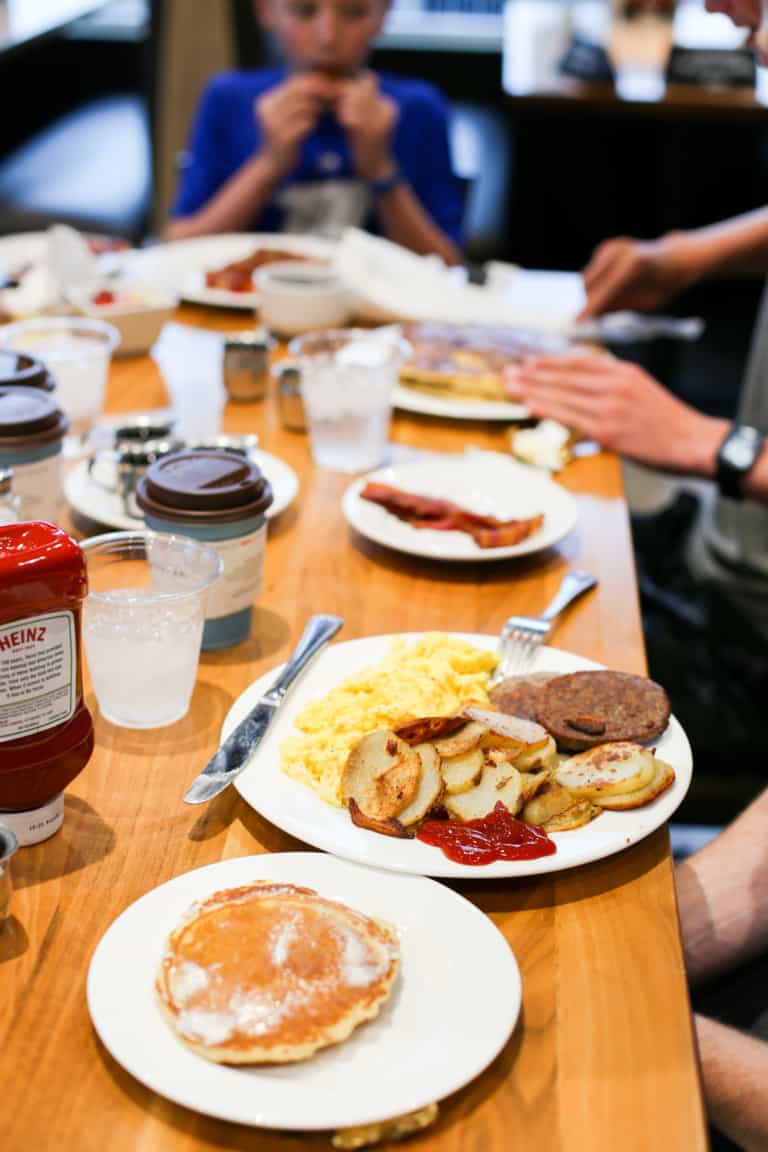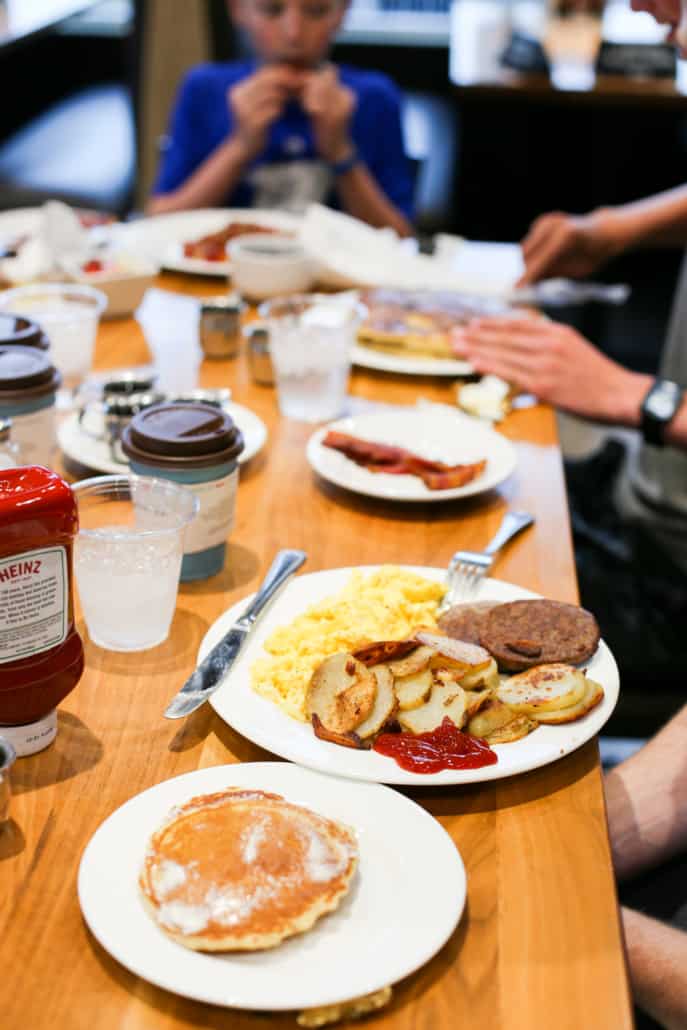 Let me just say, if you leave Hy-Vee hungry after your breakfast, that's on you. We had so much food! Everyone left satisfied and with full tummies, that's for sure.
Enjoy Breakfast at Your Local Hy-Vee or Order Online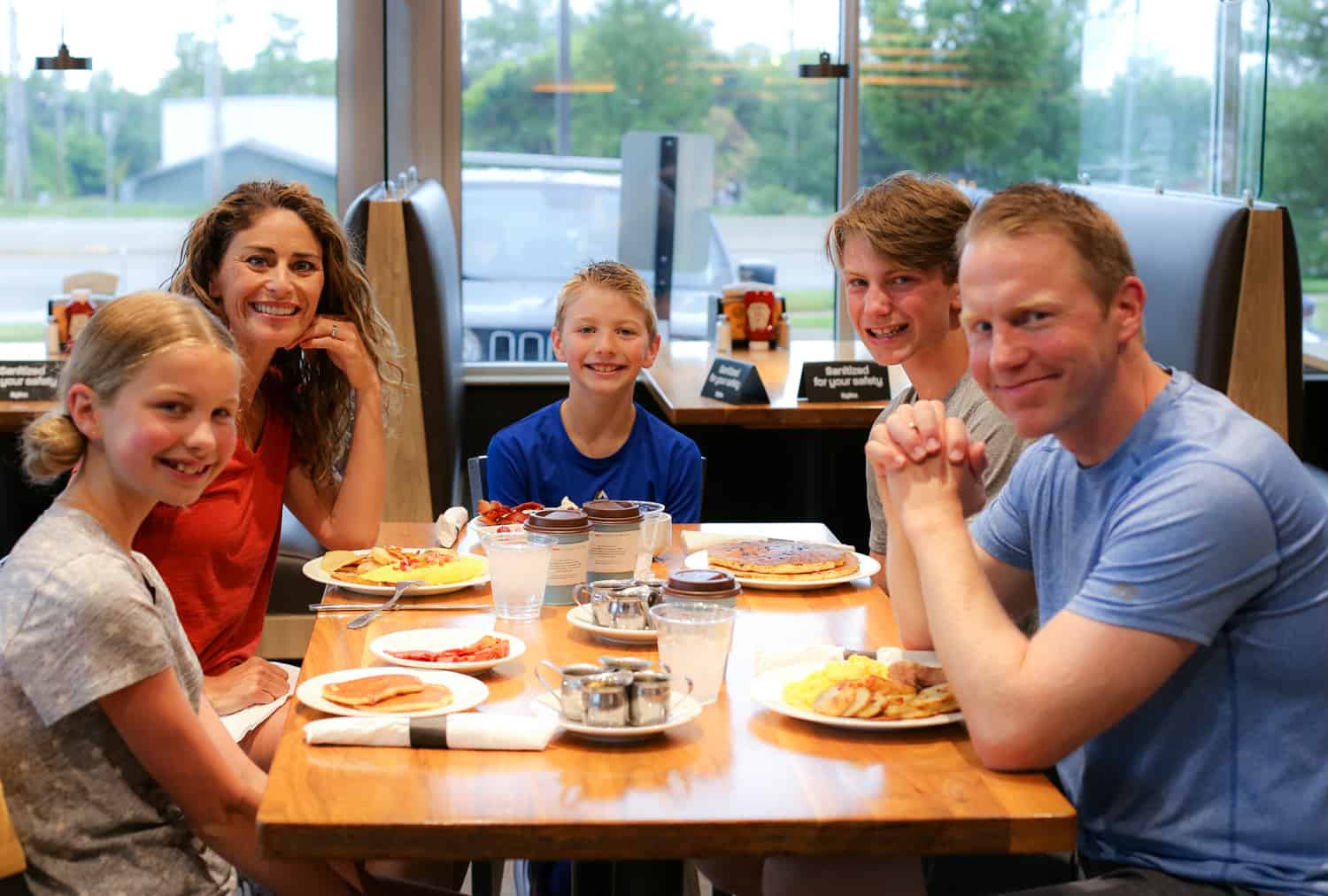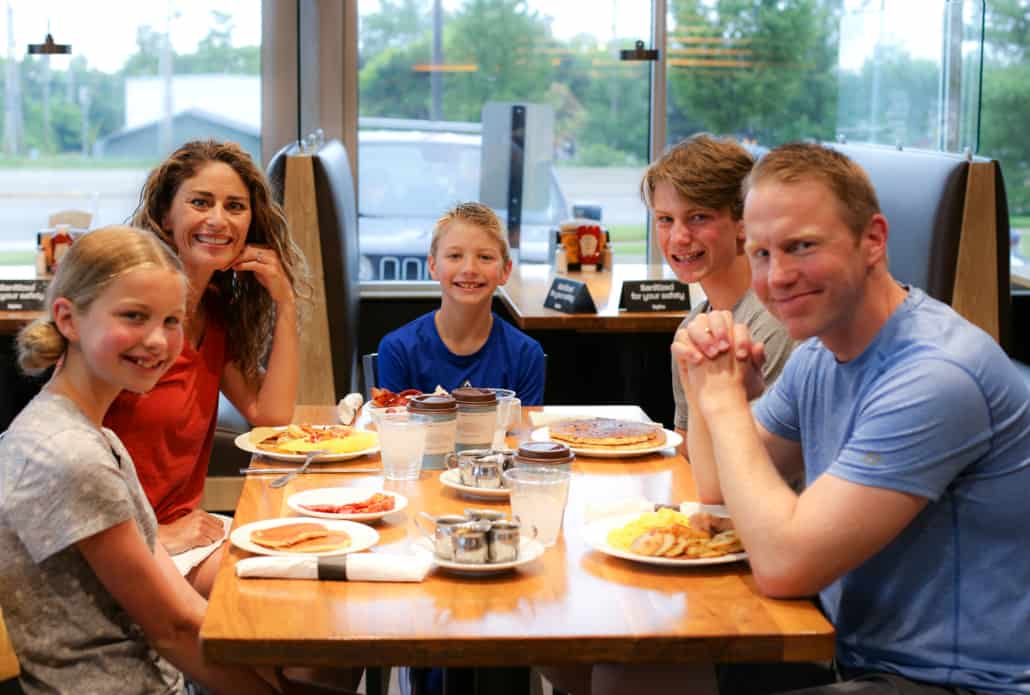 If you're looking for a reasonably priced, fresh breakfast that has something on the menu for everyone, head to Hy-Vee to try their new, improved breakfast menu soon. If you don't want to eat in the restaurant, you can also order online and pick it up to enjoy at home.
https://thrivinghomeblog.com/wp-content/uploads/2021/07/Hy-Vee-Breakfast-18.jpg
971
1500
Rachel Tiemeyer
https://thrivinghomeblog.com/wp-content/uploads/2019/10/thrivinglogo.png
Rachel Tiemeyer
2021-07-26 01:31:00
2021-07-26 10:54:56
New, Made-to-Order Breakfast at Hy-Vee