Hy-Vee Freezer Cooking Classes: Why We Are BIG Fans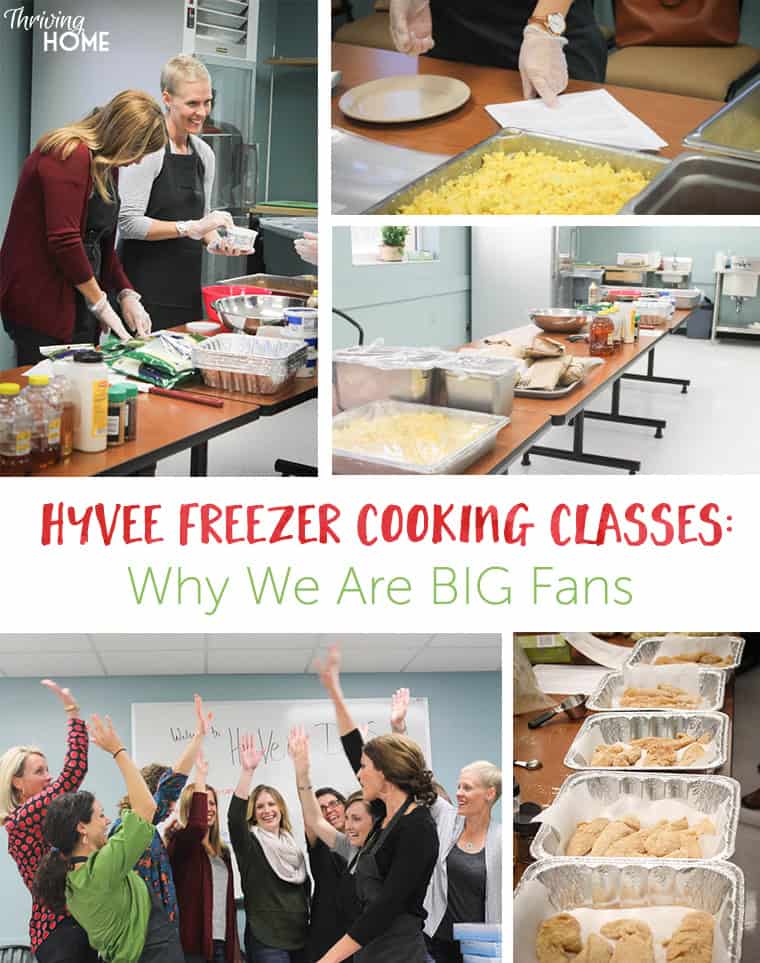 Disclaimer: This post is sponsored by Hy-Vee but opinions are all mine! 
You guys. Last night, we had so much fun at a freezer cooking class at Hy-Vee. Before I launch in to tell you all about why I am digging this new method of freezer cooking, take a peek at this video to give you a visual of what we were up to.
Yes, we've hosted freezer cooking parties in our home and told you all about them here. AND we've told you all about how to start a freezer club and given you the steps to do so.
Now we are back, with a new and easier way to assemble freezer-friendly meals to stock your freezer with: Hy-Vee Healthy Freezer Meal Classes!
A Few Things We LOVE About These Freezer Meal Classes:
Super Quick & Efficient
I was amazed at how quickly and efficiently the class ran. From the moment we started to packing up our meals, this class took about an hour and a half. 90 minutes people! Do you have any idea how much time in the kitchen this one hour has saved me? Considering my self-hosted freezer parties took anywhere from 3-4 hours, I was oh-so-grateful to be in and out in about 90 minutes. I actually still can't believe that this is possible.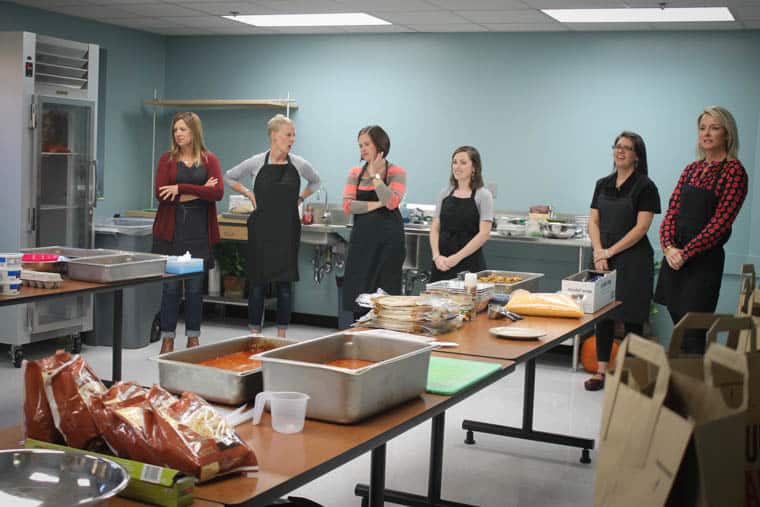 Hand-Picked Recipes & Themed Classes
Every recipe that is made in the class is hand-picked by a registered dietician. The class we did had recipes that came all from Thriving Home (surprise, surprise) but they also offer a variety of other options like: Paleo, Low Carb, Gluten-Free, Side Dishes, etc. Or you can attend a simple dinner class like we did. I admired how carefully they thought through each of the meals and were careful to prepare them in a way that would be freezer friendly.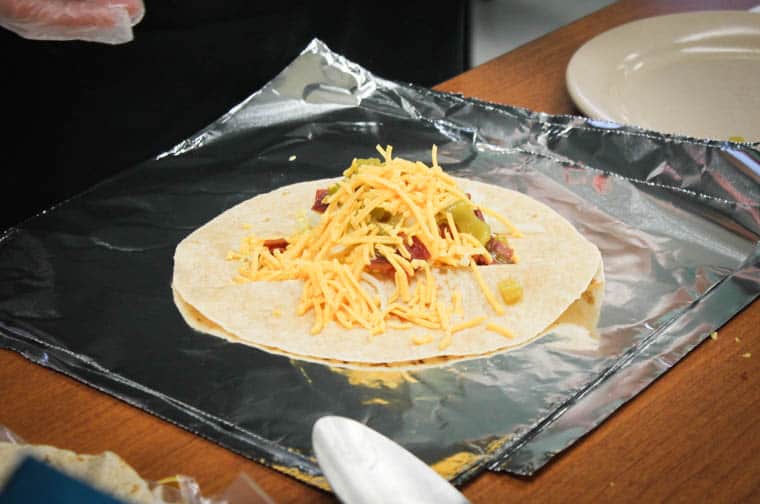 One of our friends didn't even bother to put the tortellini soup in the freezer. Proof: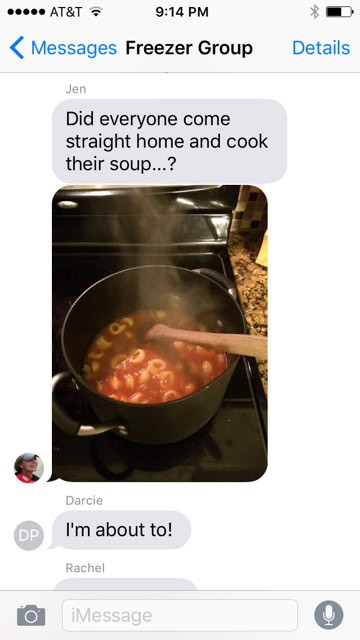 Very Organized and Well Staffed
These class felt like a well-oiled machine. First of all, they were SO organized. When I walked in about 10 minutes before class was supposed to start, all of the ingredients were already laid out by recipe.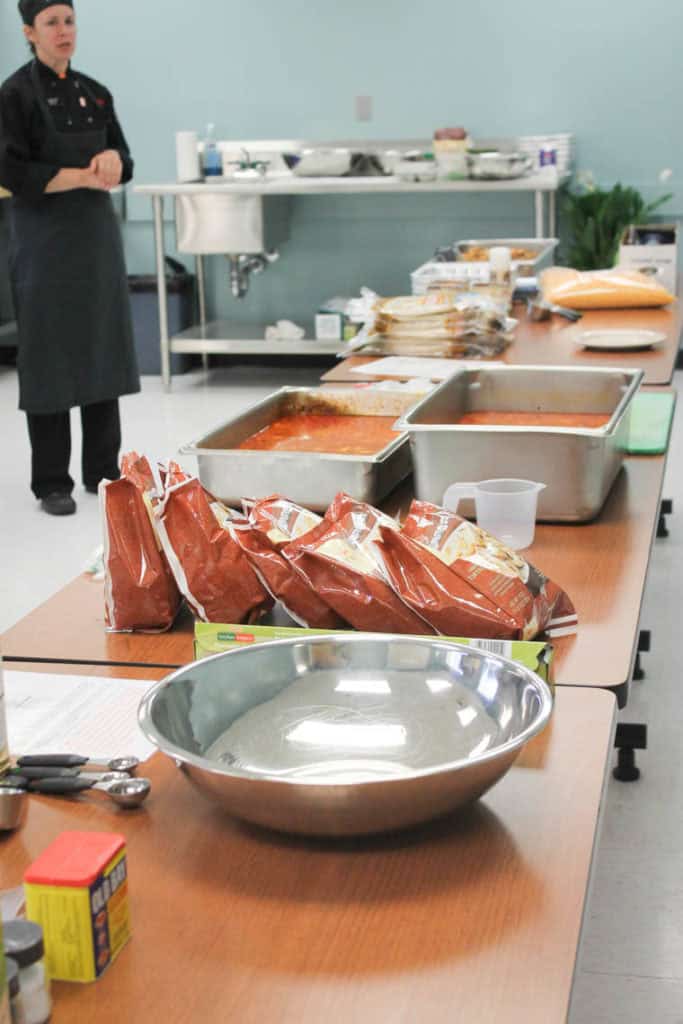 Not only that, but every utensil, container and measuring unit that the recipe called for was there. The recipes included instructions specific for the class AND they even had printed out labels with cooking instructions to put on the finished recipe. Not only that, they had set up bags for our finished products to go into. I'm telling you… Well-Oiled-Machine.
I was so impressed.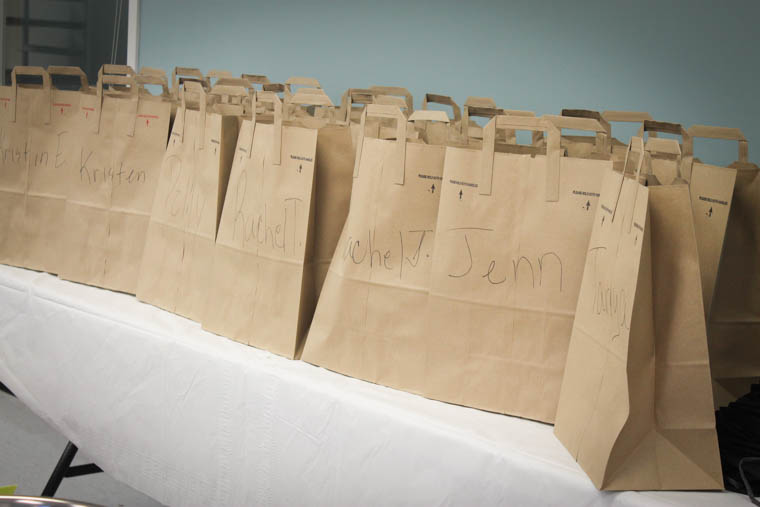 Our class had 10 people making 7 recipes. To run the party, there was a registered dietician and chef available to help or to ask questions. In addition to that, they had another staff person in the room to be an extra set of helping hands. I felt equipped, well-informed and truly appreciated the well trained staff that was there to assist us in every step of the process.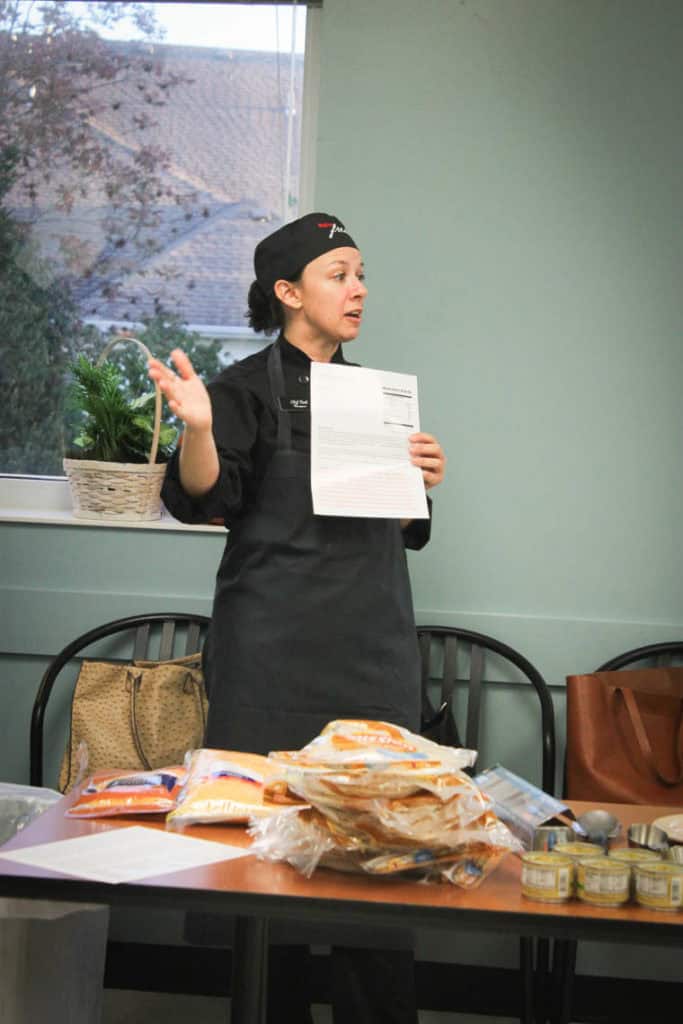 No Preparation or Clean Up
When I get into a whirlwind of cooking, we may have good food but the road that I took to get there and the aftermath isn't pretty. My husband is continually amazed at how fast I can destroy a kitchen.
This is why one of my favorite things about these cooking classes is that there is absolutely no preparation needed. You simply show up and assemble the foods that they have already prepared. Oh, and the best part is, you simply get to leave the mess behind. Since I feel like 1/3 of my day is already devoted to cleaning up in one way or another, I LOVE that when we are done assembling our meals, we simply walk away from the mess. Oh happy day.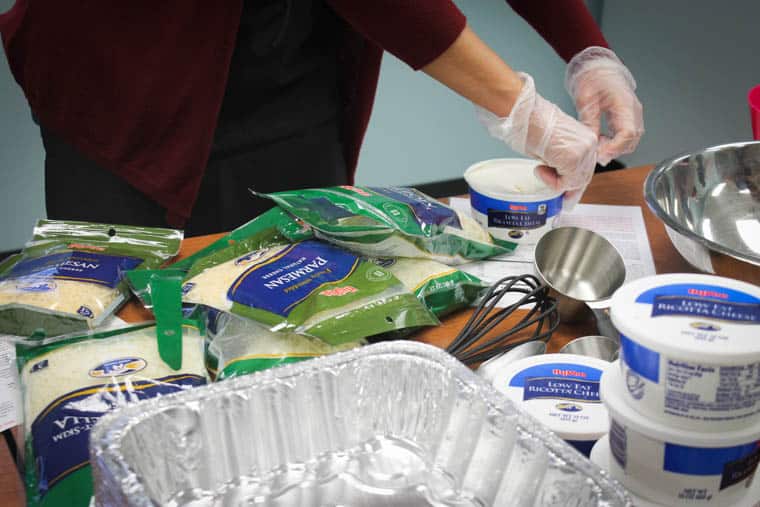 Fun to do with Friends
Last, but certainly not least, I love that I can do these classes with my friends! Since the assembling of food doesn't take too much brain power, the party can serve as a time to hang out, catch up and have a mini-girls night out.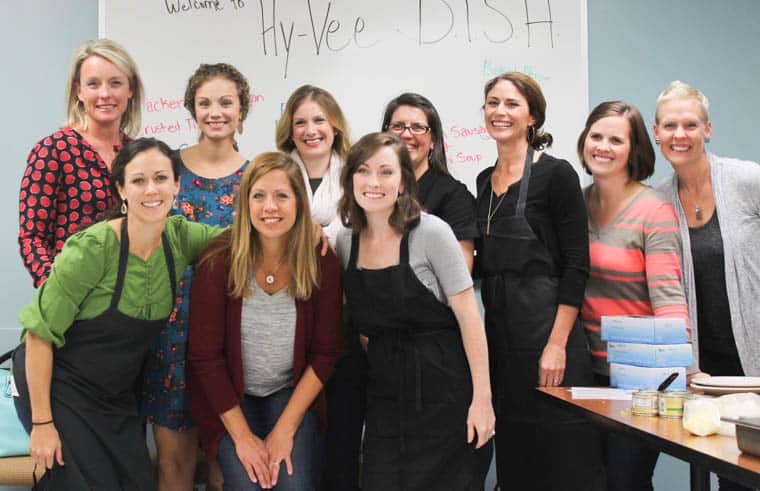 We found it easiest (and more fun) to work in pairs. This not only made the task go faster but for sure made it more fun for us. You can easily round up a group of your friends and get a date on the calendar for you all to attend. We just had a lot of fun chatting it up and having a rare hangout on a weeknight.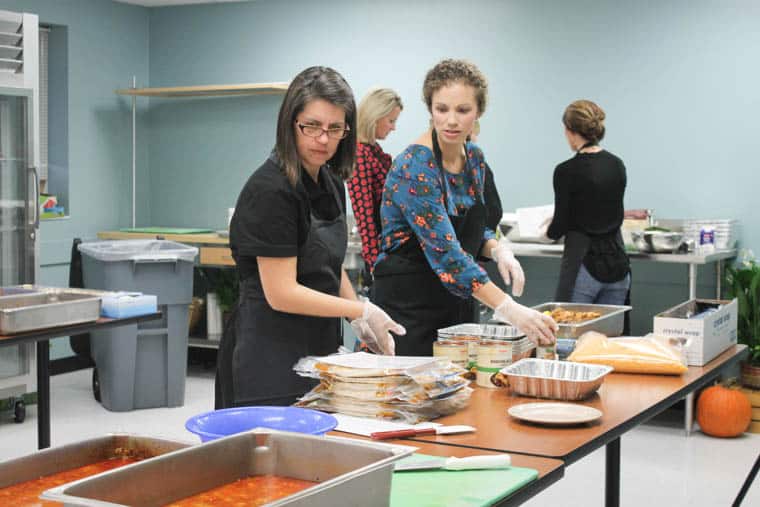 Can you tell I'm a big fan of these classes?
Hopefully this has given you a clearer picture of what you are in for if you sign up for one.
Have more questions?
FAQ
Does My Hy-Vee offer these classes?
Good question! I know that all Hy-Vee Stores in Columbia, MO offer this service. I also know of other areas that are catching on to the trend and starting them up. The only way to find out is to call your local Hy-Vee and ask!
How much does it cost?
Each store sets up their class a bit differently. The class we attended is $100 flat. Another store takes the cost of all of the groceries and divides it by the people in the group. You'll just need to call your Hy-Vee store and find out what their specific system is.
How many people can come?
Again, it probably depends on the store you are going through but the store we used has a maximum of 12 participants per party.
Other Questions:
Since every store is a bit different in how they operate, it really is best to just make a quick phone call to your local store to find out more specifics.
https://thrivinghomeblog.com/wp-content/uploads/2015/10/HyVee-Freezer-Cooking-Class-27.jpg
507
760
Polly Conner
https://thrivinghomeblog.com/wp-content/uploads/2019/10/thrivinglogo.png
Polly Conner
2015-10-30 05:23:14
2018-01-27 15:52:17
Hy-Vee Freezer Cooking Classes: Why We Are BIG Fans