I Heart Operation Christmas Child
Before I jump in, I wanted to remind you of our $100 Target gift card giveaway going on. Make sure you enter by commenting on this post of my review of up & up diapers and wipes!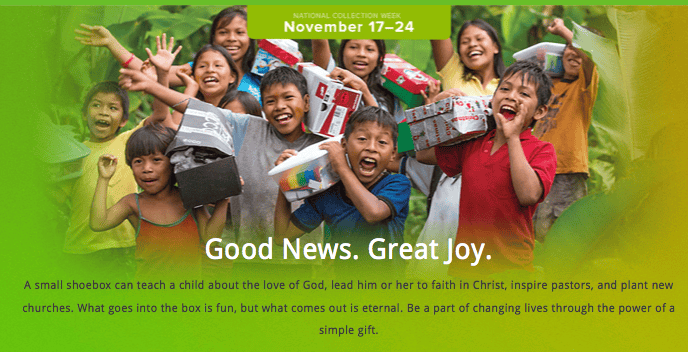 One of my favorite posts I've shared about on Thriving Home was about creating Helping the Homeless bags. I loved hearing from readers as they reported their experiences on making and sharing them. It's such a blessing to me to know that people have been helped, even in a small way, from a post we shared.
Since our readership seems to be a generous one, I wanted to share about another great opportunity you can do to help others, specifically children in need.
Operation Christmas Child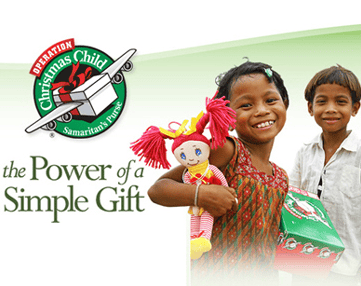 I know, I know. You're not in Christmas mode, right? I'm not either. Maybe just put yourself in the "I want to help others" mode. When Christmas time rolls around you've already done something to be generous and give to others!
In short, you or a group of people (a small group, youth group, family friends, etc.) work together to pack a shoe boxes full of goodies that will be sent across the world.
When I was co-directing student ministries at my church, I had my students make these together. They had a blast doing it. They are fun to shop for, fun to personalize and put together and even better to send off. Samaritans Purse makes it super easy by providing shipping labels and drop off locations close to you.
Not only is this ministry having an eternal impact on those it reaches, but it makes a child feel cared for and special simply by having a box of goodies of their own.
Listen to this sweet little story:
"Nebojsa had epilepsy and often went to the hospital for treatment. When he received his box in the hospital, he opened it impatiently. Inside, he found a hat and gloves, candies and a school set including a compass and ruler. When he saw this, Nebojsa started crying. His mother explained that he was failing math class because he told the teacher he forgot his supplies, but the truth was that his family didn't have the money to buy them. He held the supplies in his arms for a long time, with tears in his eyes"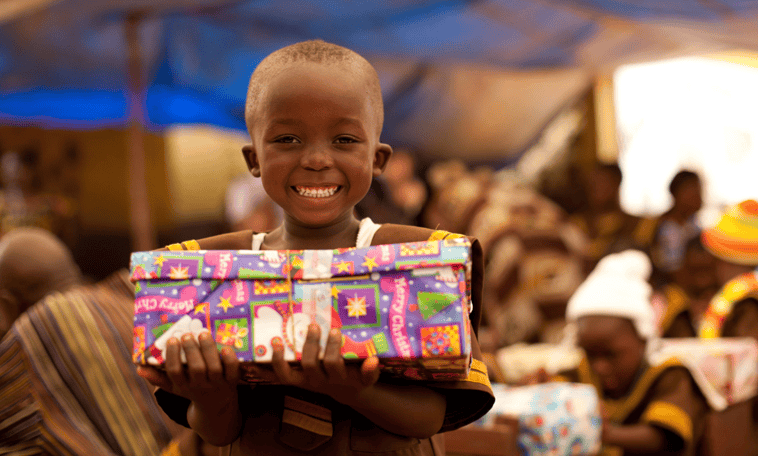 This is an easy, fun thing to do with your kids or friends.The drop off dates are November 17-24th. Time to get shopping for your sweet kiddo!
Lastly, check out their website for more information on this great ministry.
https://thrivinghomeblog.com/wp-content/uploads/2014/09/Screen-Shot-2014-09-24-at-10.24.22-AM.png
286
361
Polly Conner
https://thrivinghomeblog.com/wp-content/uploads/2019/10/thrivinglogo.png
Polly Conner
2014-11-07 05:44:14
2020-01-05 20:51:18
I Heart Operation Christmas Child