I Lost All My Hair…and Gained Something Greater
Updated: 11/13/20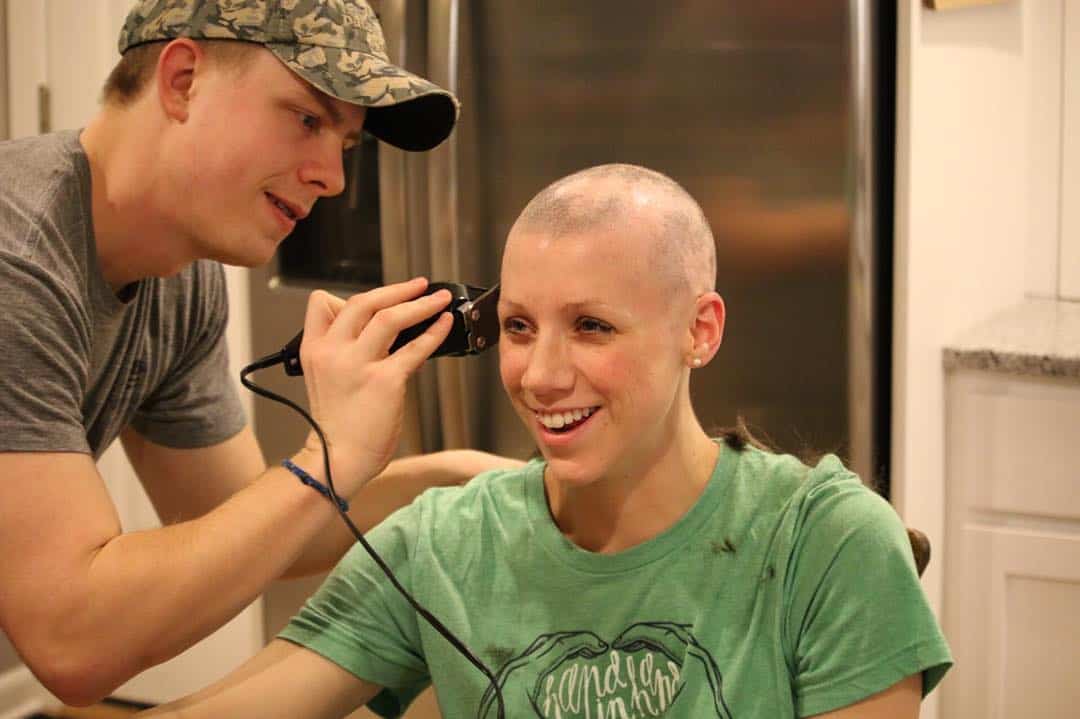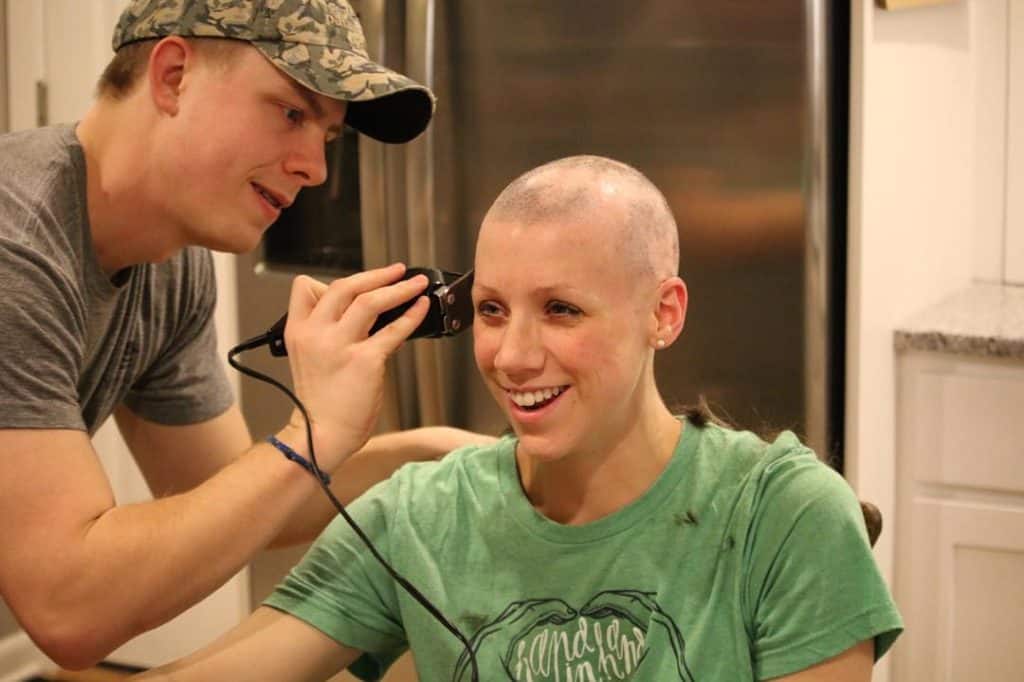 I first saw Laura Hockett at a week-long church event that I help run called Kids Club. She had a huge smile on her face, was leading a group of elementary kids in some cheers, and, most notably, was completely bald. I thought, "Wow, this girl is going through chemo, but she's serving at church!?" But, come to find out, she didn't have cancer at all. She's a young woman suffering from alopecia and had lost most of her hair. The more I heard about her story, the more humbled I was. It's not an easy one. But, it is a good one that I think every woman needs to hear. 
A little background on Laura: She was born and raised in St. Louis and graduated with her Masters in Accountancy from the University of Missouri in May 2014. She is married and works at Williams Keepers (a public accounting firm) in Columbia, Missouri as an auditor. This interview isn't short, but I didn't have the heart to cut any of it. Her story is SO rich with meaning, insight, and encouragement. I hope it touches your soul like it did mine. 

Rachel: Let's start with some facts before we hear your amazing story. Can you tell us what alopecia is?
Laura: The word 'alopecia" refers to hair loss. My official "diagnosis" is called alopecia areata, and it is a type of autoimmune disease. So, normally the immune system protects the body against infection and disease—but in an autoimmune disease, the body's immune system mistakenly attacks some parts of your own body. In alopecia areata, the immune system attacks the hair follicles, thinking they are bad.
There is no known cause of alopecia. Alopecia usually starts when clumps of hair begin to fall out, resulting in totally smooth, round, hairless spots on the scalp. While there is no "cause," scientists believe that it is usually triggered by something—something in that person's environment. Per the National Institute of Arthritis and Musculoskeletal and Skin Diseases, "there is every chance that your hair will grow back, but it may fall out again. No one can tell you when it might fall out or grow back. You may lose more hair, or your hair loss may stop. The hair you have lost may or may not grow back. Even a person who has lost all of his hair may grow all of his hair back. The disease varies from person to person."
Not only is there no cause, but there is no cure for alopecia areata, and there are no drugs approved to treat it. Doctors may use medicines approved for other diseases to help hair grow back, mainly different variations of steroids. On the bright side, there is not overall impact on my health. Besides hair loss, it does not seem to affect anything else.
So, if you are still left wondering what alopecia is: don't worry. I am, too.
Rachel: When did you first see signs of your auto immune disease? Can you tell us a bit about how it has unfolded in your life?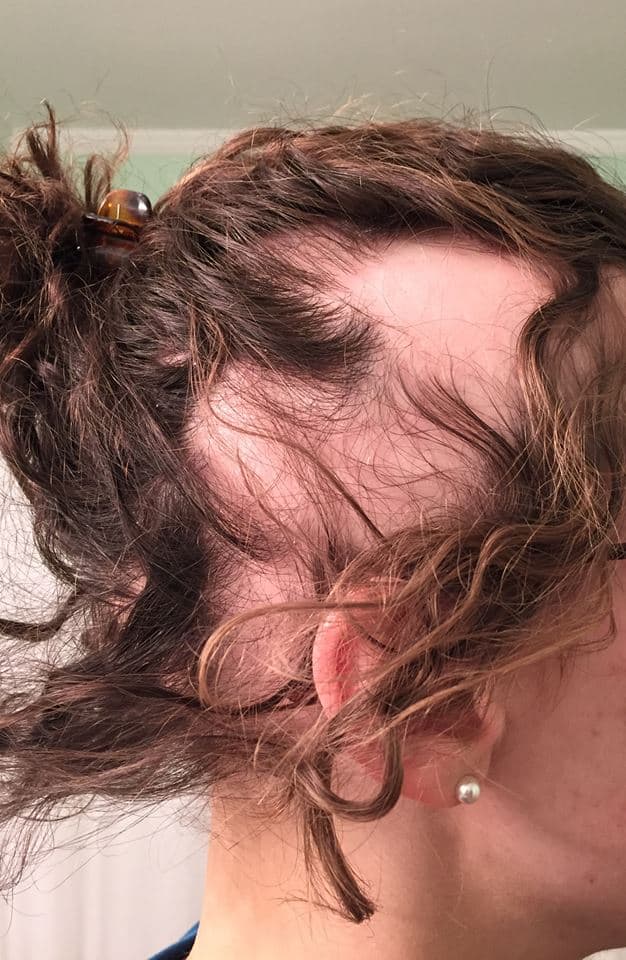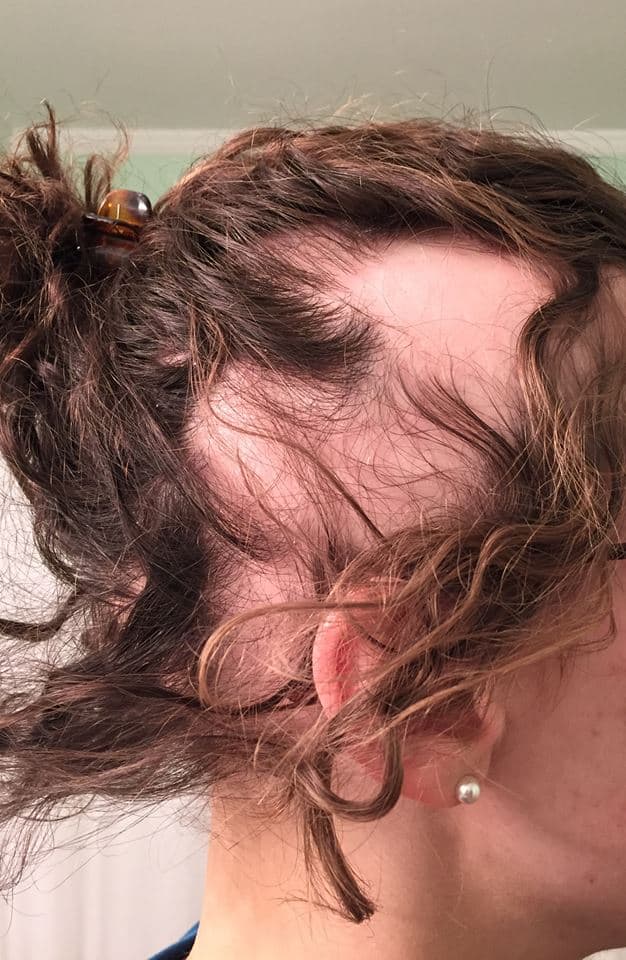 Laura: When I was really young, my mom noticed that my eyebrow was falling out. After talking to my pediatrician, she learned that it was alopecia. After that, I saw very few signs of alopecia until the beginning of high school. I had perfect circles of baldness on my arms, and would brag to my friends saying, "Feel how soft my arm is right here!" I really thought it was cool. That was until my senior year of high school when I was sitting in space and planetary science class. I was playing with my hair, and noticed a spot behind my ear that was abnormally smooth. I remember it clearly.
After that, they slowly began to become more prevalent, starting on the sides of my head and eventually creeping towards the top of my head. This forced me to change my hairstyles (parting my hair differently) and begin seeing a dermatologist. The treatment consisted of many shots in each of my bald spots—they felt so strange!
My sophomore year of college, my hair loss started becoming more intense. During my second semester, it started falling out at a rapid pace. It was all over my clothes, my pillow, and fell out everywhere in the shower. One night, I got home from a concert, and looked in the mirror to see a big spot on the top of my head. That's when I knew. This was different.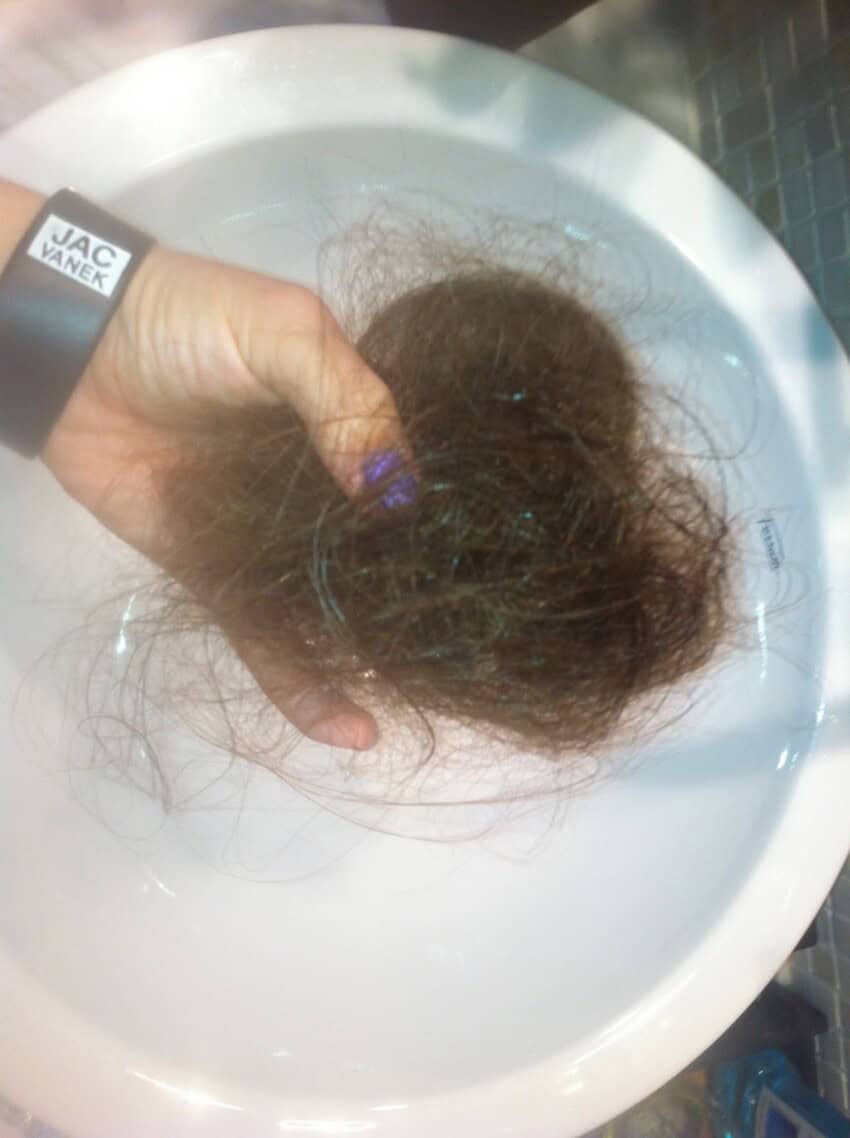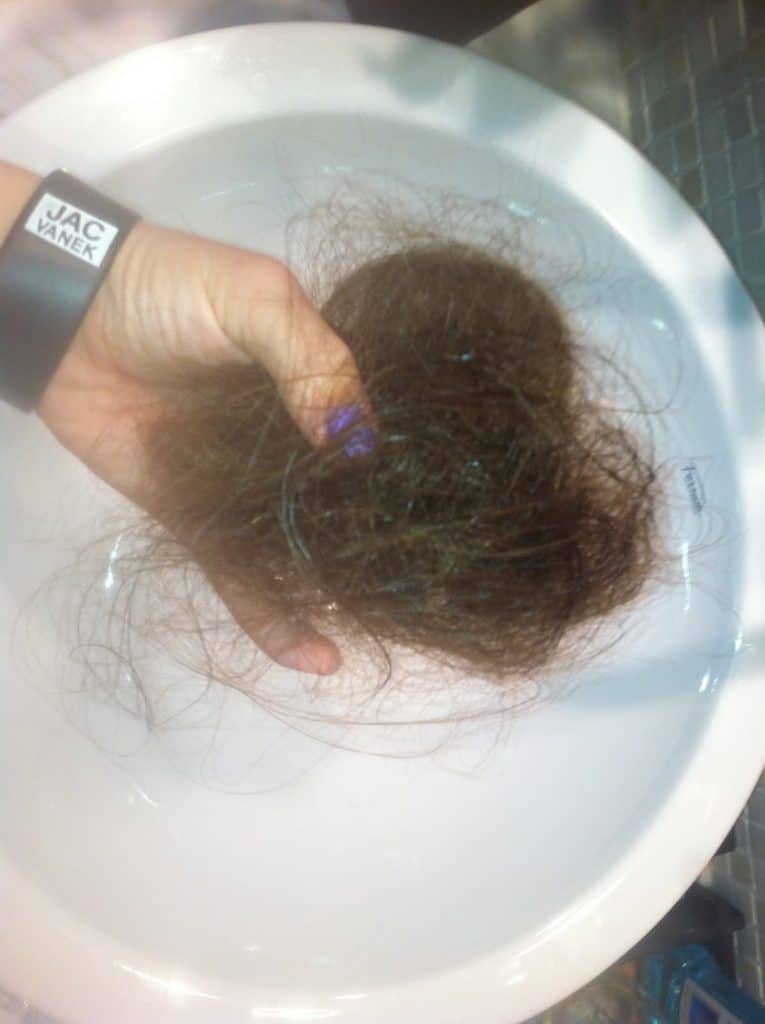 Within a few weeks, I didn't leave the house without a hat. I referred to myself as Albert Einstein; my hair was a hot mess. I even had an internship that semester, where I had to wear business casual, and would pair my pencil skirt and heels with a Polo hat. I was so busy, completely embarrassed, and in denial of what was happening. By Mardi Gras, I accepted it was time to do something different about my situation, as I had very little hair left.
Never even contemplating the option of being bald, my best friend, Liz, and I drove home to St. Louis to go wig shopping with my mom. After I had the wig, which I tried to match as closely as I could to my real hair, I felt more comfortable parting with my hair. I was living in the sorority house at the time, and some of the girls all got together to help me shave my head. It was really a special experience. I felt a lot of love from the people around me, but I still did not feel much love myself. I tried to set up a meeting with the counseling center on my campus, but I could not find a single hour in my schedule to make an appointment.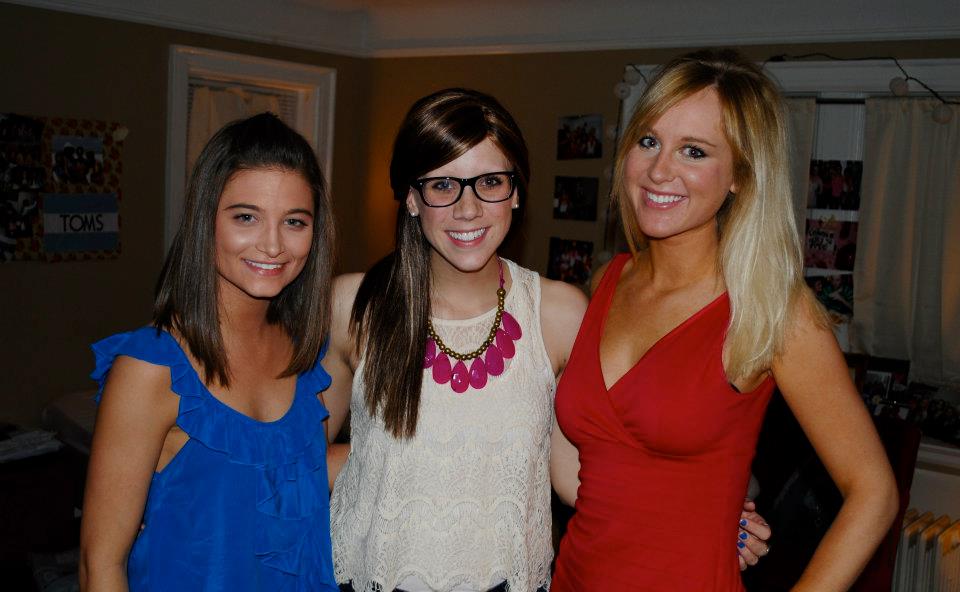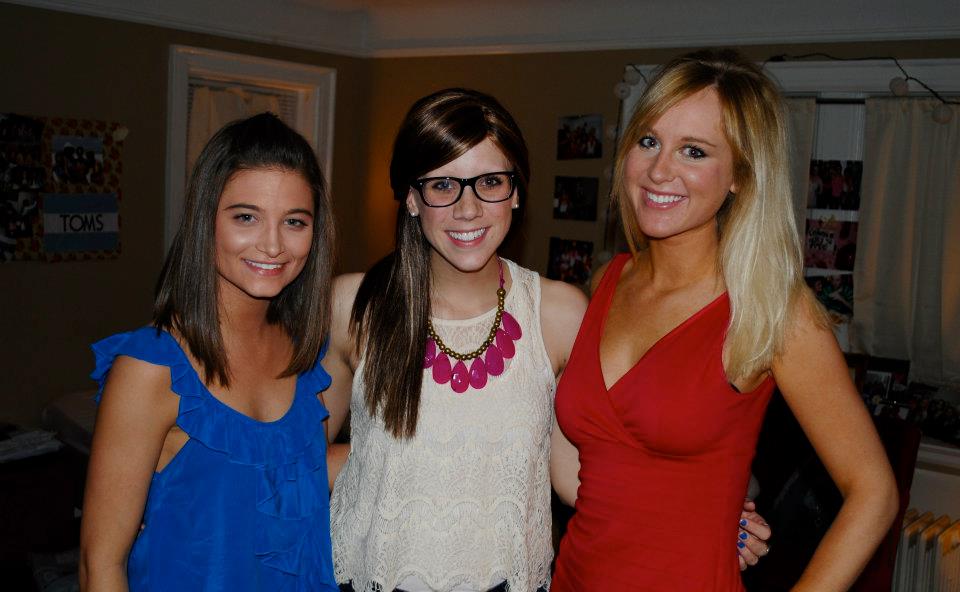 Instead, I started a blog (http://lauramarieswofford.blogspot.com/) as a way of processing what was happening. This also became a convenient platform of sharing what was going on with my hair with my social network without having to tell everyone personally. People were so kind, which really helped, but I still felt uncomfortable in my own skin; I was embarrassed. I was living in a material world in college, where so much pressure was put on looks and dress, while everything about my external appearance seemed to be fading.
There were lots of ups and downs after that. I think I hit rock bottom that summer living in Chicago, and looking back on it was most likely depressed. I was eating, drinking, or locked in my bedroom watching Netflix for hours. However, losing my hair ultimately pushed me to re-evaluate my life. I came back to school that semester, with a desire for something more. These tangible things were failing me, and that ultimately led me to Christ. I became a Christian a little less than a year after losing my hair, and one of the first things I did was sign up for the Harmons, Jamaica mission trip through my church's college ministry. I was growing in so many ways, but I was still wearing my wig almost everywhere.
By the time the mission trip came around, I realized that it would be impractical to wear my wig in 100 degree weather. Through this same trip, I met my husband, Zach. I found out later that Zach had stumbled across my blog, and was (as he would describe) "infatuated" with my story. He even told his mom and his friend that he was going to marry me. At this time, I didn't even know who he was! We met at the meet and greet for the trip, and eventually started hanging out before we left on the trip. He told me so many times how beautiful I was without my hair, and that he thought I was even MORE beautiful without hair. This was a game changer, and I decided to abandon the wig for the mission trip.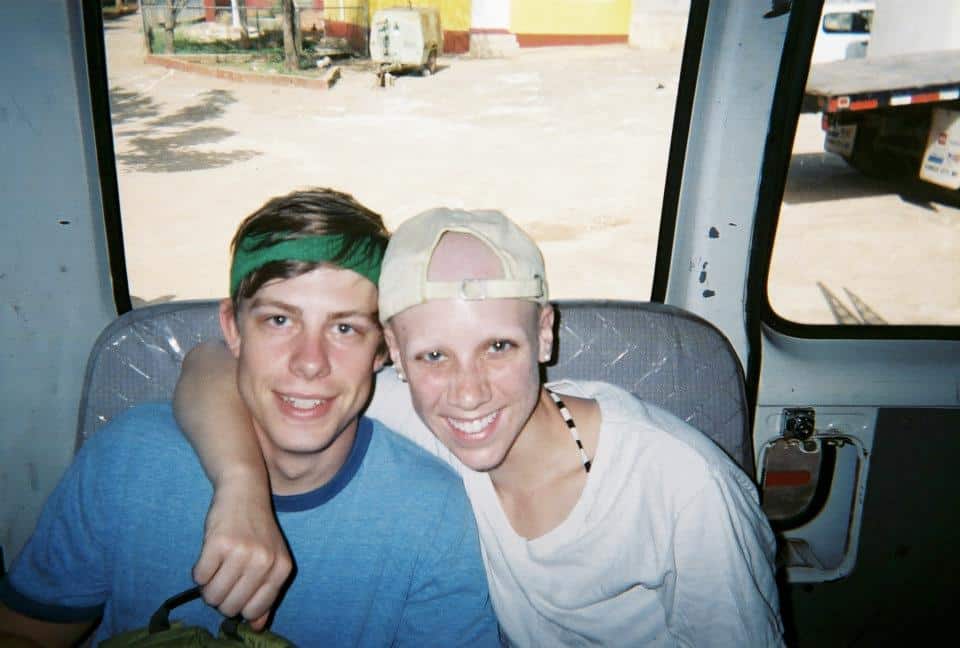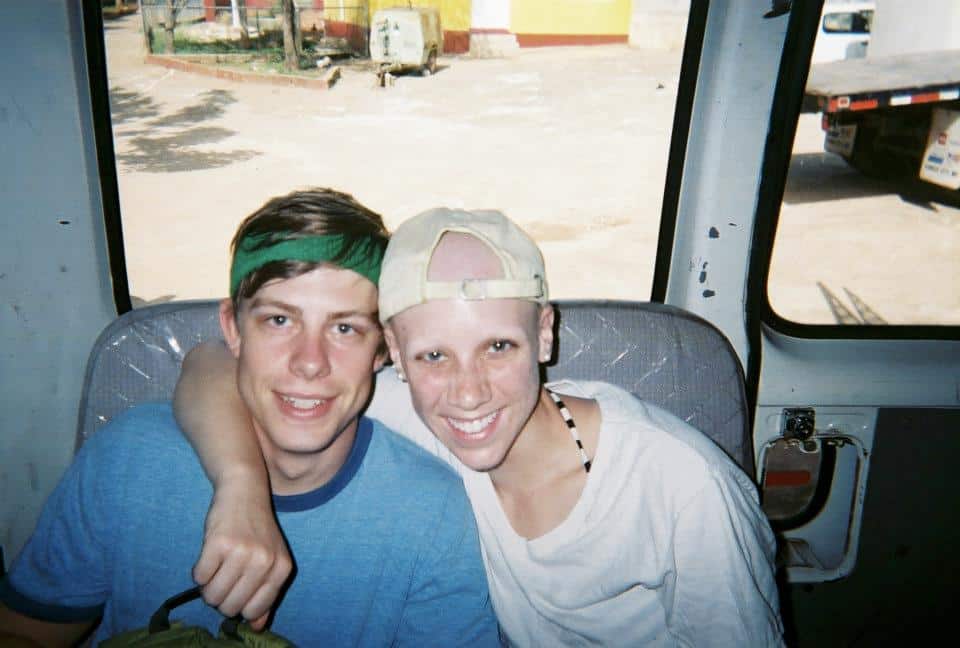 Then, while in Harmons, Jamaica, a place with very little compared to Columbia, MO, I began to really see that hair was not the key to happiness, and that it was the intangible things that really brought true joy. After this trip, I was able to come back and never wear my wig again. Ultimately, my faith in something greater gave me the confidence to accept my circumstance, and embrace the lessons that I could learn from it.
Since then, my hair has fallen out and grown back two more times. I would say the current state of my current hair could be described as a Swiss cheese look. My mom recently said that it was trendy, and that it looks like animal print. I don't know if anyone has ever looked at my hair and thought that before, but.. I'll take it, mom.
Rachel: How have people reacted to you over the years when they see your bald head?
Laura: Reactions to my head have been all over the place. When I first lost my hair in college, I felt like people would see me and dart their eyes the other way. I don't think people were trying to be rude, I just don't think people knew how to react. It was foreign to most people, especially in college and specifically Greek life where there was so much emphasis on how you looked and dressed. I think people just felt uncomfortable, and didn't know what to say.
People also often mistook my hair loss for cancer, as you can imagine. I have had lots of "keep fighting" and "stay strong" type comments, and multiple people even became quite emotional when the confronted me. One man sat down with me at a local coffee shop and started tearfully talking to me about losing his wife to cancer, and I had to cut him off and tell him that I didn't actually have cancer and that I just had alopecia. Telling people with cancer or who have been affected by cancer that I actually don't have cancer has been extremely hard for me. I feel a sense of guilt for being healthy and not having cancer.
Most recently, I had a conversation with a young man at a wedding that was battling terminal cancer. He seemed to yearn for a connection with me, and find comfort knowing he was not alone. And when I had to cut him off and tell him that I only had alopecia—I felt terrible. I proceeded to a bathroom stall and cried the hardest I had cried in a long time, unable to grasp how someone my age could possibly be at the end of their life, while mine seemed to be just beginning. Those types of conversations have really put alopecia into perspective.
I have also had a few hurtful comments. One boy shouted in the Target parking lot as he pointed his finger at me, "Mom, look! That girl is ugly!" I had to hold my husband back from reacting. 🙂 However, more than anything else, I have received so much love, and that has been life giving.
Rachel: What has been the hardest part of having alopecia for you?
Laura: I would definitely say it was the initial transition of being bald. I was so bald, and I felt a lot of insecurity about it. I was young and in college—I was supposed to be in my prime! But instead, I was bald. I was living in Greek town, where there was probably more emphasis put on appearances than anywhere else at Mizzou, and I really did not feel comfortable in my own skin.
I would say the first time doing anything was the hardest—the first time going to the gym, the first time going to a class, the first time going to a social event. Those moments were hard and took a lot of mental and physical strength to cross that line into a place of feeling unknown. Would people recognize me? Would they acknowledge me?
Once I got over those initial fears, and began to accept my alopecia through all the love and encouragement from so many people, I began to feel so much freedom. I began to embrace my condition, and find the good in it. But it definitely was a long process. I can confidently say, though, that I 100% would not want to have it any other way.
Rachel: What have you learned over the course of these three bouts of losing your hair? Is there a difference between your reaction the first time and this most recent time?
Laura: Definitely. The first time was just so raw, and there were just so many emotions and bumps in the road trying to get to a place where I FULLY accepted my alopecia. But I think it was a blessing in disguise. Losing my hair stripped me to the core, and made me re-evaluate who I was. It also helped me evaluate what type of people I was spending time with.
As I started drawing back from my social events, because of my own insecurities, I began to realize that much of my social life was superficial. I spent most of my evenings going to parties or bars where I would dress up and hope to form relationships with people, yet these relationships always stayed surface level. I wanted something more meaningful. When I came to that conclusion, I began to be okay with making time for myself and investing in deeper relationships. This allowed me to really think for myself, and not buy into what I felt like culture wanted me to think.
Eventually, I began to see my brokenness and all those tiny little holes in my soul, and this led me to Jesus. This is what I mean by I wouldn't want to have it any other way. Losing my hair was HARD, but it humbled me and ultimately opened my eyes to something greater–something that never fails, that never falls out—and that is Christ. And this is really the difference between the first time and the two most recent times. I found my confidence when I found Christ, as I realized that hair was a trivial thing in comparison to eternal life and joy in Christ. And this "coming to" moment has allowed me to embrace my alopecia and share it with people, in hopes that they can, too, realize that when we break our chains from what society tells us matters, we find freedom and joy and hope and beauty in our true identity in Christ.
Rachel: Are there any biblical truths that you have really clung to throughout this trial?
Laura: Job 1:21, which says "The Lord gives and the Lord takes away; blessed be the name of the Lord." With an autoimmune disease that constantly comes and goes—this biblical truth has brought me a lot of peace and understanding. It has helped me realize that everything that I have is 100% a gift and allows me to be thankful for the blessings and not so crushed when things don't go as planned.
James 1: 2-4 says, "Count it all joy, my brothers, when you meet trials of various kinds, for you know that the testing of your faith produces steadfastness. And let steadfastness have its full effect, that you may be perfect and complete, lacking in nothing."
Rachel: I know you got married a few years ago to a great guy from our church. Can you share a little more about your story with Zach?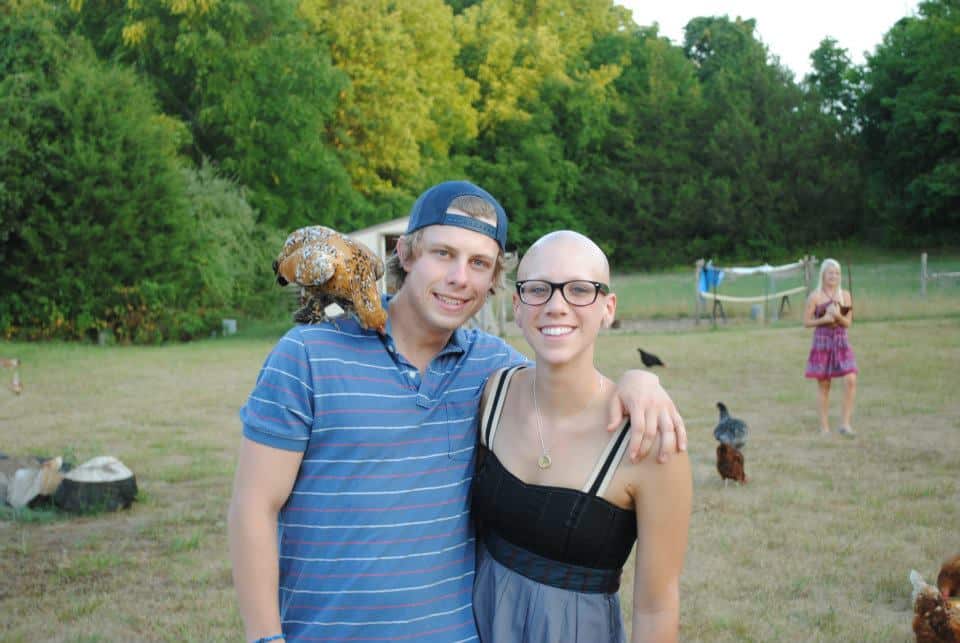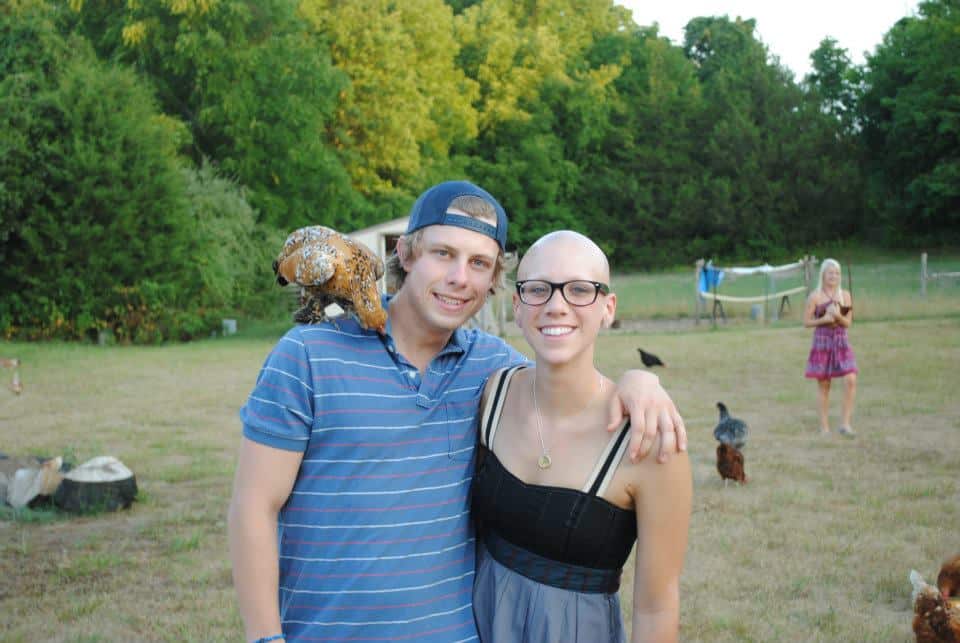 Laura: As I mentioned earlier, meeting Zach was a turning point in my story with alopecia, and God's plan was so evident during this time. I had always struggled with finding my worth in my relationships, but as I had started growing in my faith, this began to change.
When I met Zach, I had zero interest in dating. I was so consumed in reading my Bible and just soaking up all the knowledge, people, and experiences around me at my church, that for the first time in my life, I was truly content with being single. I think that was a huge piece of why Zach and I worked.
After I found out that he had read my whole blog, and that was what initially drew him to me, I knew his intentions were pure. As we started dating, he was so kind, encouraging, and never failed to make me feel beautiful. He solidified my desire to liberate myself from my wig and just embrace the truth: I was bald, and for some reason, that was part of God's plan. Zach was and still is my biggest cheerleader.
Rachel: I imagine a lot of women would wear a wig once their hair has fallen out, especially at such a young age. Why did you decide not to wear one?
Laura: Funny thing is, as I wrote about above, I actually did! To be honest, I never even thought about the idea of going bald. I had never met anyone with alopecia before, or known anyone who was bald, and I just didn't even think of it as an option. I wore the wig for exactly a year. I pretty much wore it at all times except for when I was sleeping, at home, or exercising. It was definitely a slow process of accepting and embracing the face that I looked different, but once I got to the point of complete acceptance, I couldn't believe I ever wore a wig in the first place! It feels like a completely different Laura.
II Corinthians 5:17 really hits home when I think about pre-wig Laura and post-wig Laura: the old life is gone and the new life is here. I feel a complete disconnect with my old self; the one who did not have confidence in herself and who desperately and constantly searched for happiness. And I praise the Lord that He changed my heart from the inside out and gave me the confidence and the ability to be thankful for my alopecia, and ultimately believing that we are made in His image (Genesis 1:27), that we are wonderfully made (Psalm 139:14) and that God designed us for His good purpose (Philippians 2:13).