Jaw-Dropping, DIY Nursery Decor
My dear sister is due to have their first baby ANY day now. Poor gal has been instructed to say at home and simply wait. Talk about a long couple of days!
She's had a great attitude through her entire pregnancy and has been a great example to me about not complaining about her circumstances when she has every right to.
Anyway, I'm not writing to share about my awesome sister. I'm here to share about their AWESOME nursery. Seriously you guys, her husband is so talented and my sister has a creative eye, as well. So together they are a pretty fierce decorating team.
In the first trimester of her pregnancy, she told me her husband, Peter, had the idea of putting birdhouses in the nursery. I liked the idea but didn't think much of it.
After seeing the pictures of their "birdhouse-woodsy" nursery, I was floored. I asked Peter if he could share a little about all the DIY projects they did for the nursery. He was kind enough to share his secrets.
For starters, here are some pictures of the nursery. More of the projects in a bit…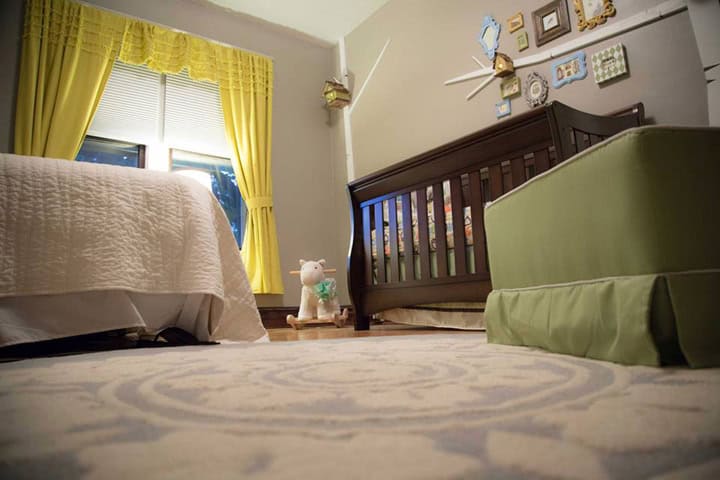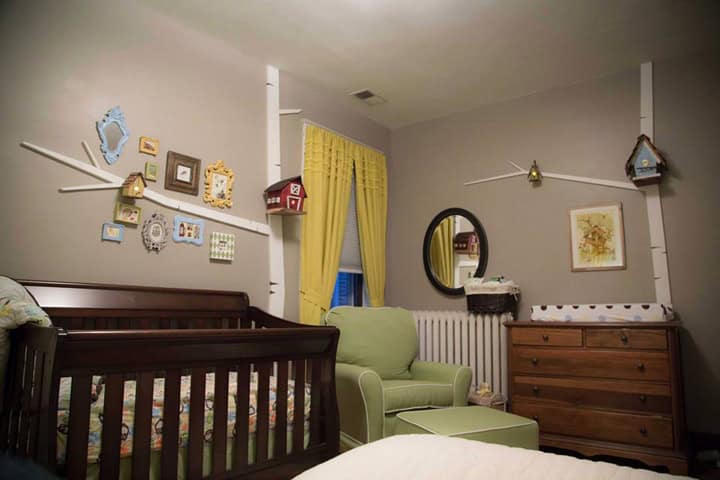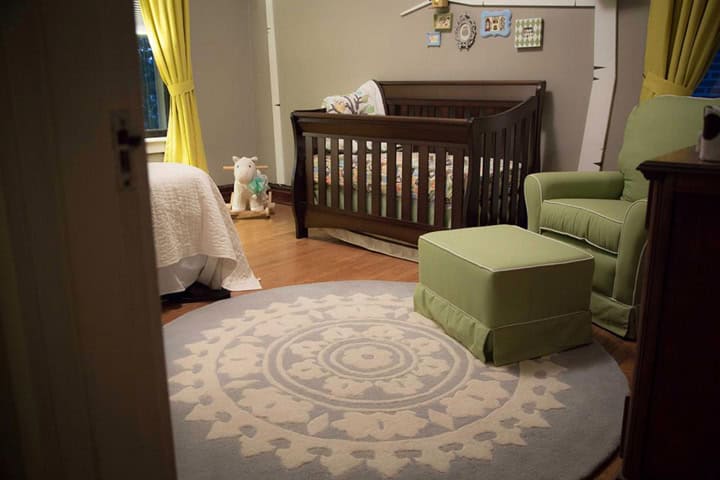 "We tried to keep it as cheap as possible. The birdhouses were made from a mix of scrap wood I already had laying around and some rough cedar we found in the roofing section at Lowe's. The quality of the cedar was awful, not suitable for much of anything, unless you're trying to make weathered-looking birdhouses–in which case it's perfect."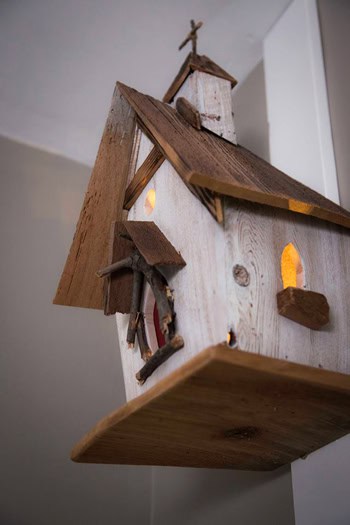 "Since we were going for an asymmetrical/wonky look on the birdhouses, I just kind of eyeballed all the cuts. It afforded me the luxury of being awfully imprecise and able to work fairly quickly. (I could chalk up the resultant imperfections to character.)
Wood was spray painted, sanded, and torched in spots for a little patina. An oak in our backyard provided the sticks for added embellishment."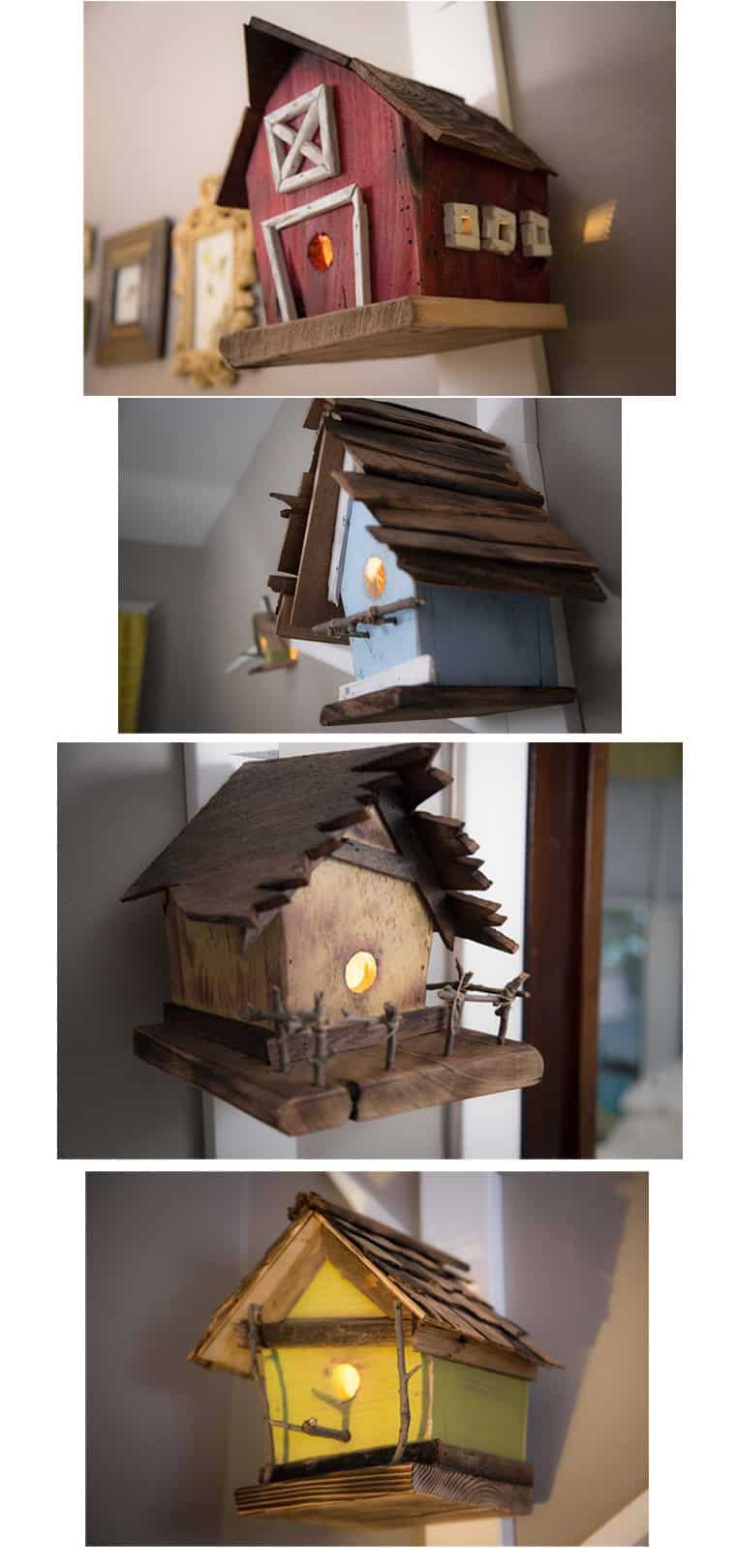 "Each birdhouse contains a small strip of 4 or 5 LEDs, which are controlled by a remote dimmer, so they collectively serve as a nightlight. (Wiring is run along the baseboards and up through a channel in the back of each tree/branch)."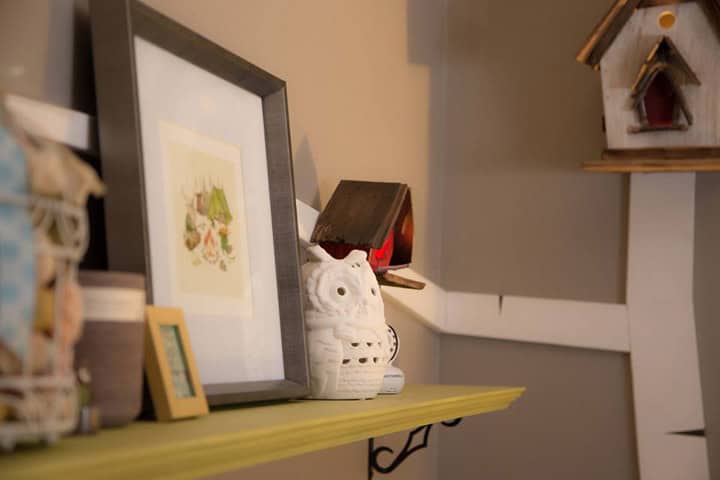 "The trees and branches are just 1-by "whitewood" from Lowe's (basically, low-grade pine/fir…like I said, we tried to keep it cheap). Those were tapered on the table saw, then cut to create basic angles, painted white and nailed to the wall. The brown triangles were taped and hand painted to simulate a stylized birch look."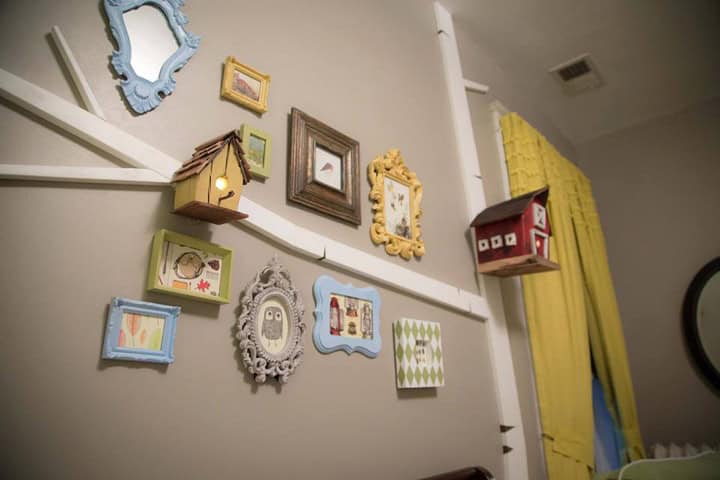 "The frames are a mix of old, ugly ones that Leslie already had sitting in a box and new ones purchased from Target to give us a decent mix of sizes and shapes. We cut plexiglass to fit each, since they're hanging over the crib and painted the frames birdhouse colors. Most of the artwork therein was "borrowed" from Google images and other sites, which I just printed at work (a big thank-you to the unknowing sources out there)."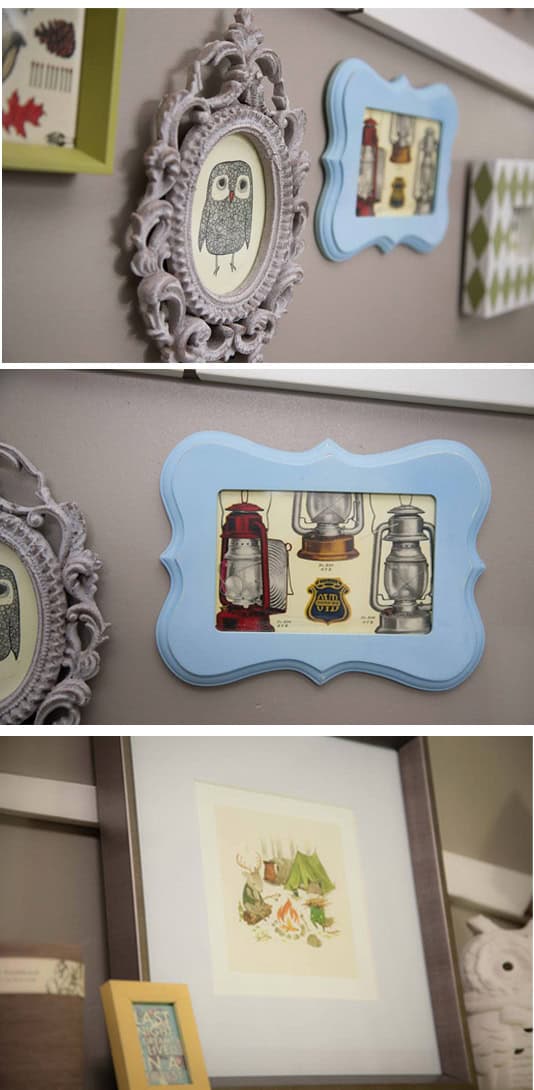 "We also painted the wall shelf, nightstand, etc. birdhouse colors.
Leslie painted that ugly lamp from a thrift store a long time ago, and I think we found the alarm clock at an antique shop (though it's not an antique) and took it apart and painted to match. Turns out, we like them better in the nursery than when it was just in a regular old guest bedroom."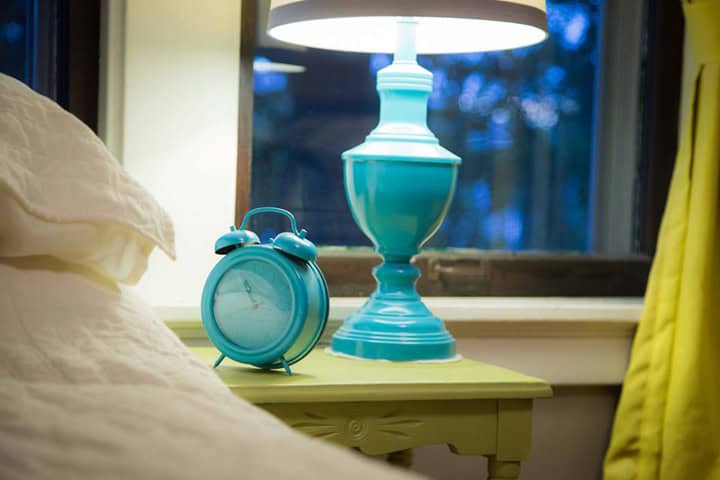 "The curtains were just cheap Target curtains. There weren't valances available, so we bought an extra set, and Leslie just trimmed/hemmed them to make the valences. And she made the tie-backs out of the extra fabric. The rug was from wayfair.com"
Isn't is just amazing! I was particularly amazed by the remote control lights in the birdhouses. I mean seriously, who does that?!
Anyway, I just thought this worth sharing for some creative inspiration, as well as some practical ideas on how to decorate on a budget. Well done, Peter and Leslie!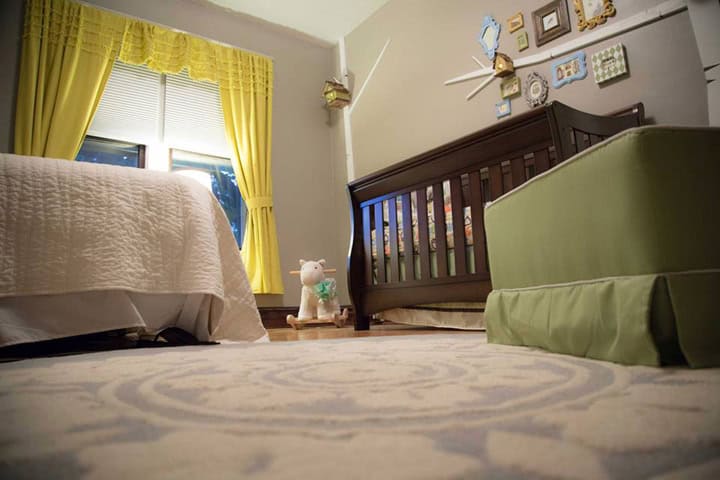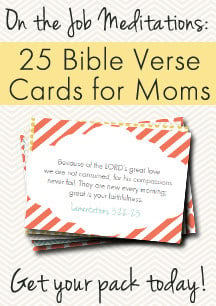 https://thrivinghomeblog.com/wp-content/uploads/2013/10/birdhouse2.jpg
525
350
Polly Conner
https://thrivinghomeblog.com/wp-content/uploads/2019/10/thrivinglogo.png
Polly Conner
2013-10-14 05:12:24
2019-10-25 12:31:29
Jaw-Dropping, DIY Nursery Decor