Just wanted to drop in a quick announcement that we will be going LIVE on Facebook this Wednesday. Our husbands will be joining us for a fun little game of "Will it Freeze?"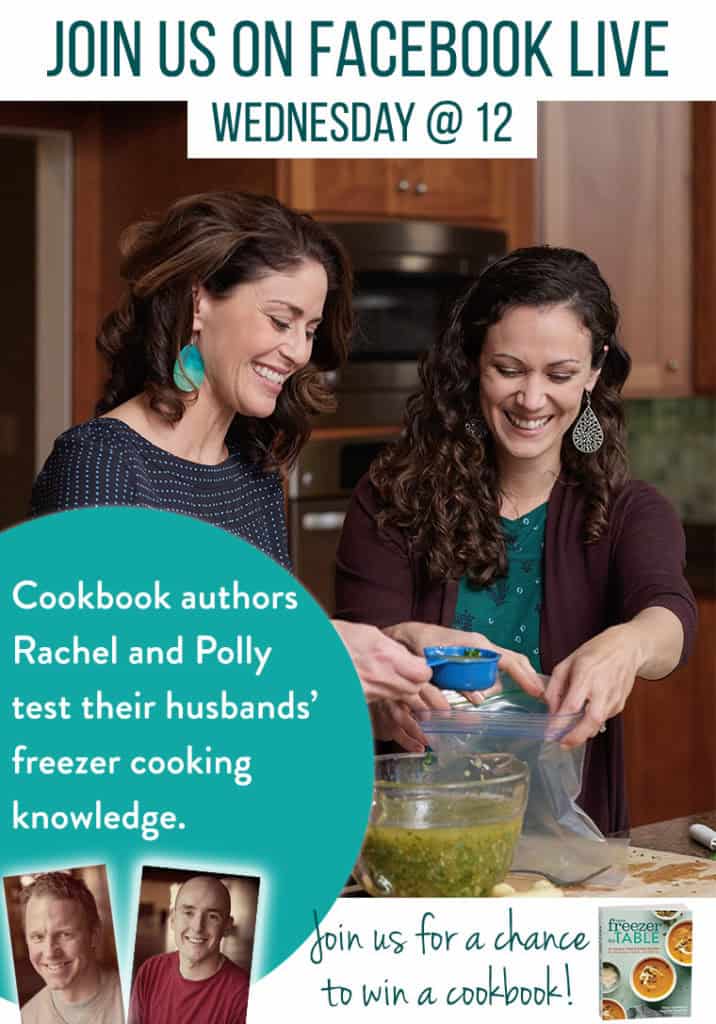 We'll share lots of practical freezer cooking tips as we quiz you and our non-cooking, non-freezing, hilarious husbands. We're also giving away a cookbook to one lucky person who shows up and tags a friend.
Mark your calendars and tune in to our Facebook Page on your lunch break and say hi! I have no doubt that we will all be in rare form and have some great laughs together.
See you Wednesday!