To launch a book into the world, it truly takes a team. Want to join us? It's going to be a lot of fun! Read on to see why…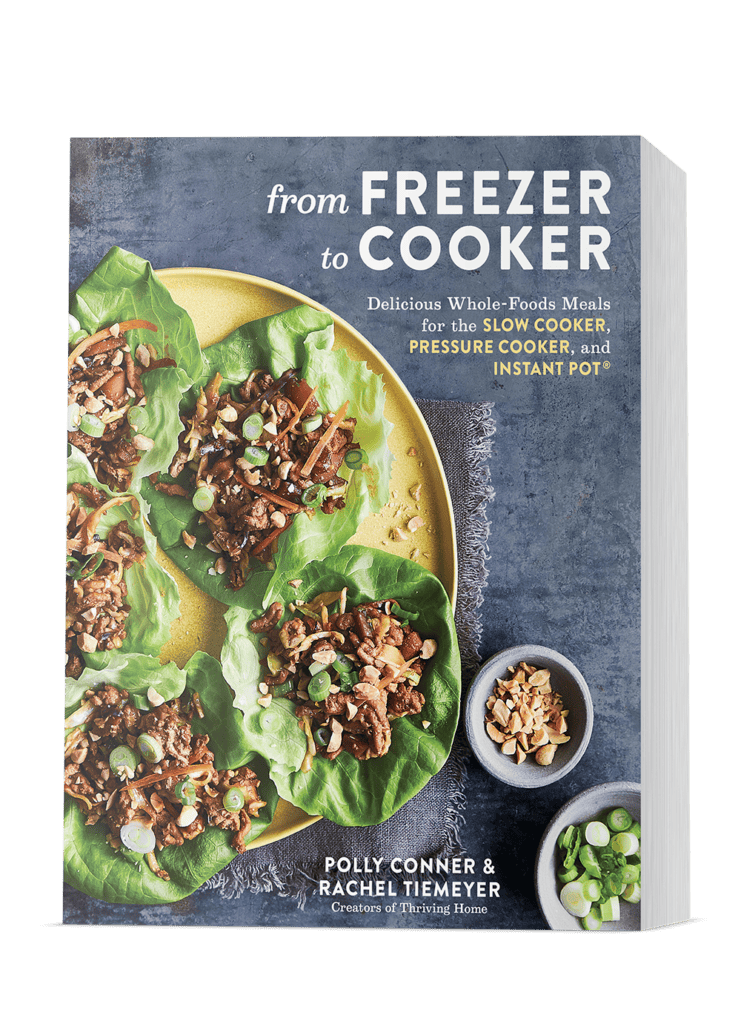 More About the From Freezer to Cooker Launch Team:
We are in the works of gathering a community of people who have either benefitted from freezer cooking or who are excited to create a buzz about our cookbook, From Freezer to Cooker. Or both!
As part of a launch team member, you're a total insider. We've got exclusive content for you, giveaways lined up, and other surprises.
Benefits of Joining the Team:
The last thing we want to do is to talk someone into this but here are some of the perks you can expect:
Be part of the process with us. We plan to bring you in behind the scenes and give you the inside scoop of all things that go with a book launch. You will totally be "our people" as we embark on this journey.
A private Facebook group. We want to interact with you and hear from you! When you join, you can expect an invitation to an exclusive Facebook group that we plan to be very active on. We will answer questions you have, share bonus material with you (like lots of new recipes!), keep you in the loop on what is going on with our marketing and promotion, and simply be available to you. YOU are our people! We will take good care of you. 🙂 If you don't have Facebook, no worries. We will still be communicating via email, as well.
Giveaways! As we lead up to the book release, we plan on giving away some great goodies only in this group, as well as other incentives that will motivate you to share about the book.
See advance material. Not only do you get a peek behind the curtain of what it looks like to launch a book, but we want to give you a portion of it months in advance!
What am I committing to by joining?
We just need your help to create an overall buzz about the book. It'll look different for everyone! For some, it will be simply be talking it up with your friends. At times, we may encourage you to engage with an Instagram/Facebook post we share about the book or maybe share a selfie with the cookbook when it arrives. So many options! We'll provide ideas for you, and you can choose what best fits your personality & time. Seriously, no pressure here.
Big Picture: our hope is you will use your influence to share about our book in whatever outlets you have an impact on. Not too hard, right?
Ready to join us?
https://thrivinghomeblog.com/wp-content/uploads/2019/10/small-Freezer-to-Cooker-3d-Cover_spill-light-copy.png
1381
1000
Polly Conner
https://thrivinghomeblog.com/wp-content/uploads/2019/10/thrivinglogo.png
Polly Conner
2019-10-02 08:26:37
2020-01-03 14:20:02
Join Our Launch Team!