Keeping the Big Things Big (and the Small Things Small)
Updated: 11/17/20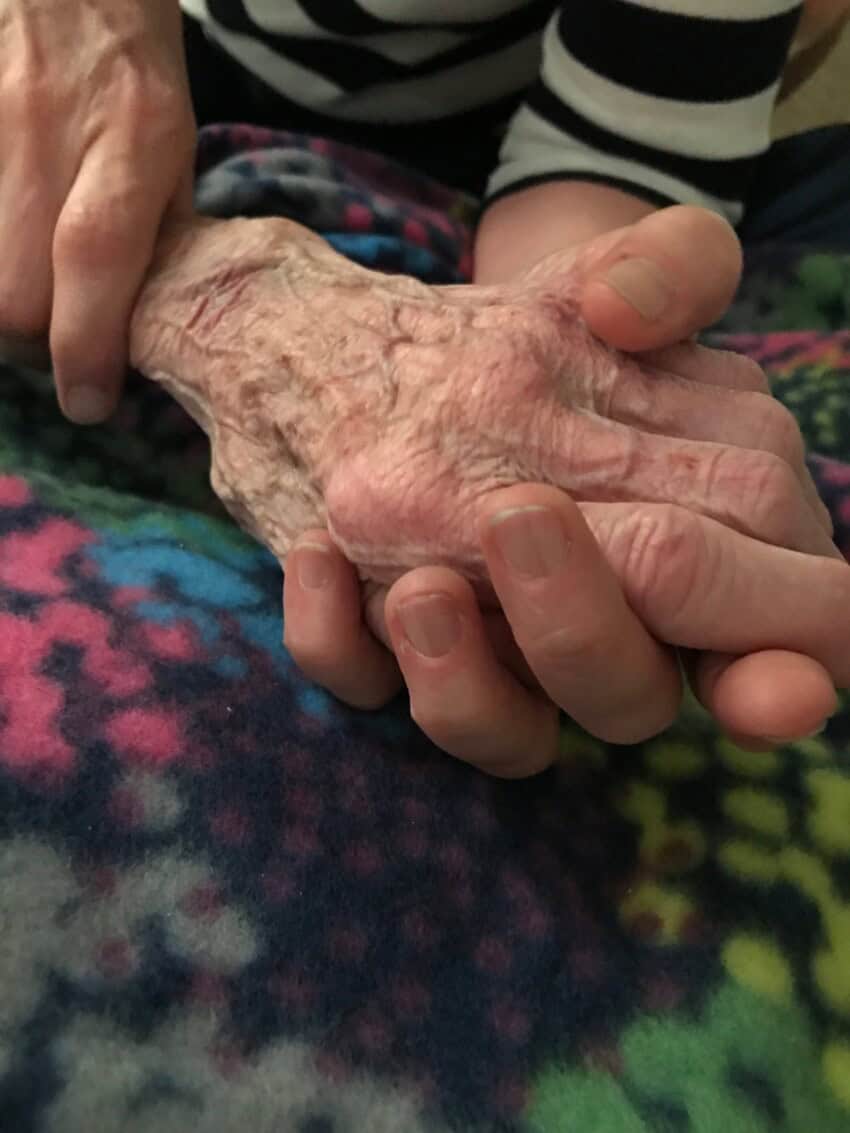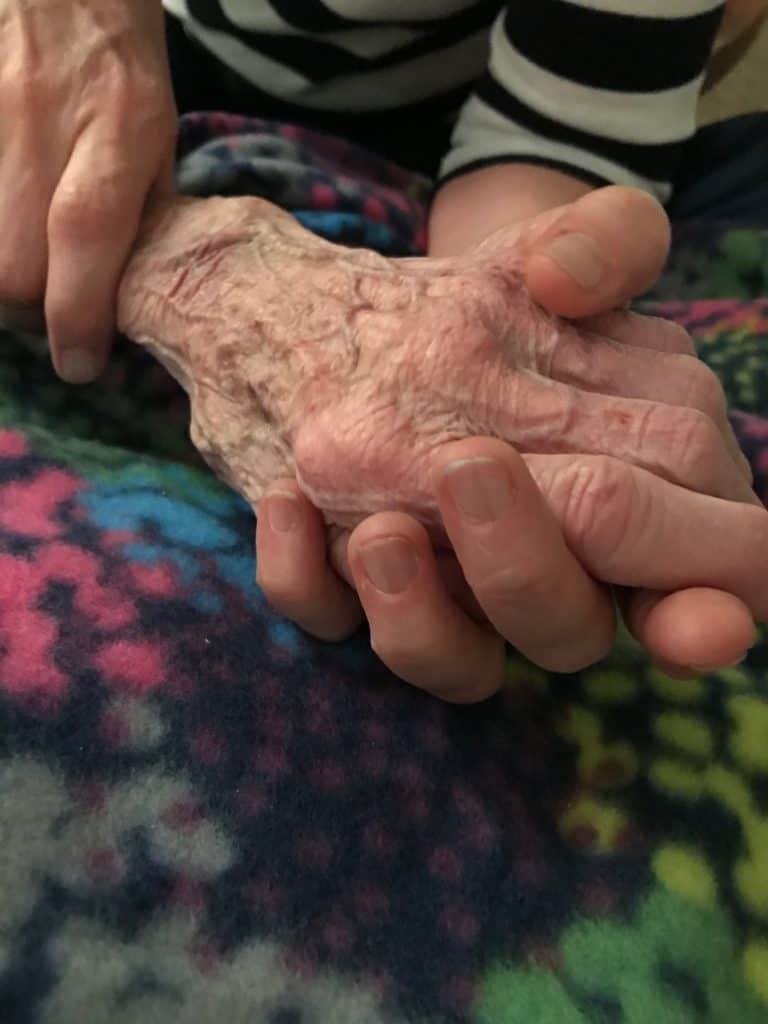 "Martha, if your heart stops beating, do you want us to restart it?"
I could hardly believe the question that the doctor had just asked my grandmother (technically my husband's grandmother but family is family.)
As much as I was caught off guard by the question, I was even more shocked by her answer. Without even hesitation, Martha responded, "No, I've had a good life."
The past 12 hours had been a flurry of paramedics, doctors, medications, and tests, which had revealed that Martha had a severe heart condition that could only be fixed by a major surgery. At 88 years old, 90 pounds, and battling other medical conditions, we were told she simply wouldn't make it through a surgery.
As the only family in the position to do so, my husband and I had found ourselves making heartbreaking decisions like these along with a host of other medical choices that would determine what the last few days of Martha's life would look like. The next six days were long, hard, and ended as expected. Martha Underwood, a god-fearing, mother of three (only 1 living today) died on January 20th.
For someone in my early 30s, I have unfortunately seen many pass away in my lifetime. I lost a close friend in high school to a car accident, my aunt to cancer, all 4 of my grandparents to various illnesses, and I have attended too many funerals of others for my age.  But, what was different about this situation was I had never been on the front lines.
I have never seen first hand how someone at the end of their life copes and the things that they talk about.
What I learned from Martha in those final days was that at the end of your life, things are very simple. The two things she wanted to talk about, that made her smile and brought her peace were her family and Jesus.
In the quiet moments I had with Martha, she reminisced about her childhood, her siblings, and most of all being a mom and a grandmother. Her smile was wide as she shared stories of her daughter and even stories of my husband as a baby. What really stood out to me was that she looked back at her days as a mother with delight—despite the incomprehensible hardships she faced by outliving two of her three children.
As a mother of LuAnn (my husband's mom), I have no doubt that like every other mom, she experienced sleeplessness, annoyance, and despair. I'm sure she tamed tantrums, cleaned up spills, changed wet sheets in the middle of the night and worked her tail off to manage her home. She's walked the full road of motherhood and in the end, looks back at it with joy. The hardships have slipped into the recesses of her memory and the things she has chosen to carry with her to the end of her life are the sweet, beautiful memories and an immeasurable amount of love and grace for her family members.
As someone early in my motherhood journey, I can quickly lose perspective of what will matter in the end. My time with Martha in her last days was a reminder to keep the big things big and the small things small. Especially when it comes to raising my kids. Because the small stuff, the things I can get so hung up on and stressed about, well, it will all eventually be forgotten. What lasts are the relationships. The experiences. The love. The affection. I don't want to waste my time on what doesn't matter in the end.  I want to keep the big things big and the small things small.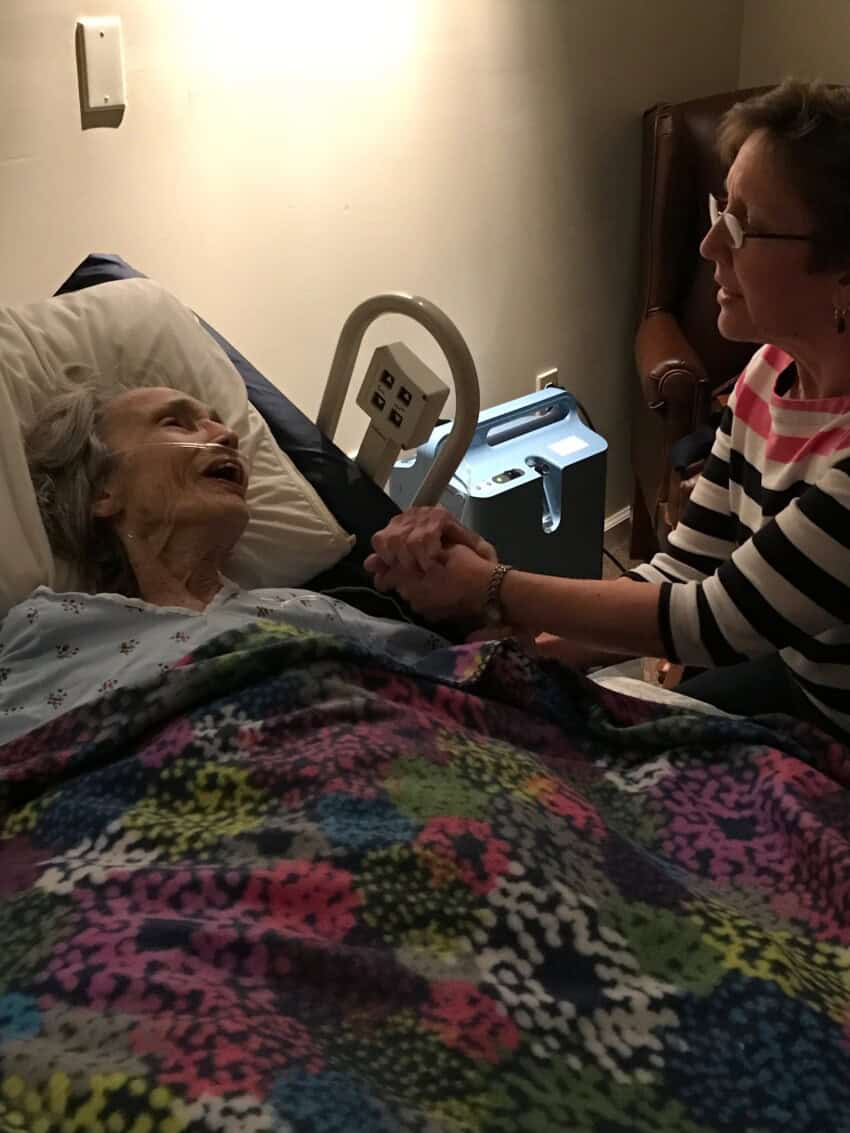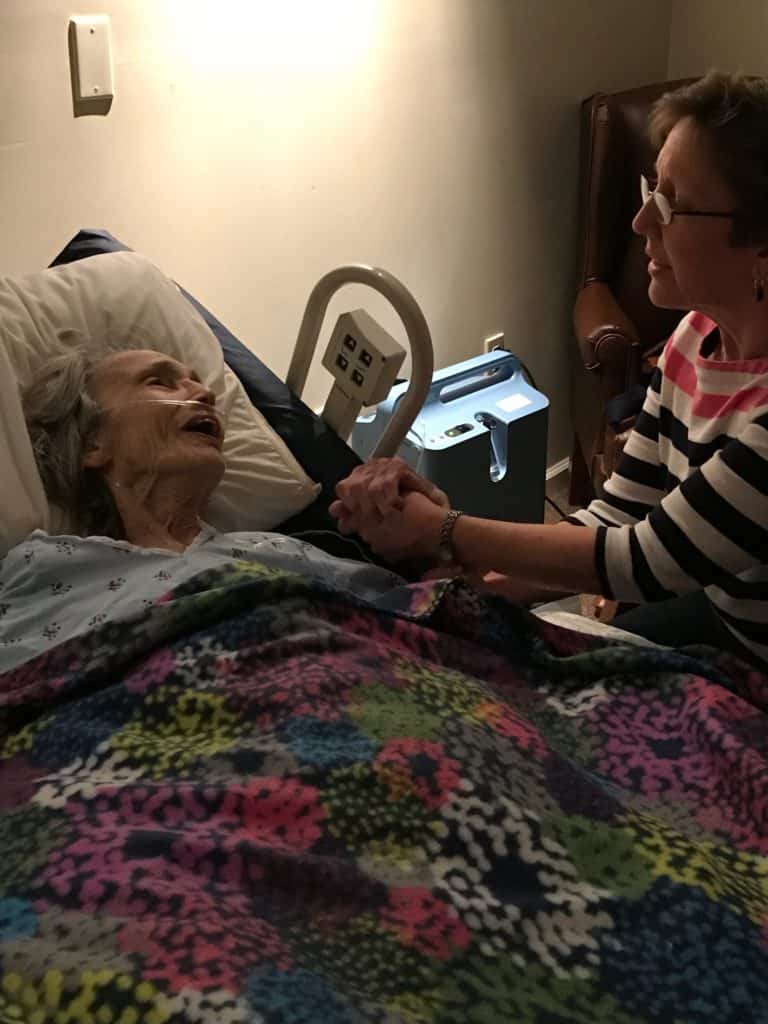 In addition to talking about her family, Martha spoke with such peace and confidence about her afterlife.
Martha wasn't just a church lady. She loved Jesus through hardships that many will never know. After a severe case of hepatitis as a 20 year old, she struggled with her health all her life. She lost a baby as a stillborn and another to cerebral palsy. Her first husband passed away when she was only 33 and her only surviving daughter was diagnosed with multiple sclerosis 20 years ago.
Life was not "fair" to Martha but that did not shake her faith one bit. In fact, these sufferings only seemed to instill in her that this was not her home; that there is something better on the other side of this life.  Her faith did not waiver and at the end of her life, she was at peace. In the time I had with her, she told me she wasn't scared to die. She told me she was looking forward to talking to Jesus. To seeing her babies. She was ready. Only true, genuine faith like this can look at death in the face and not flinch. I am flooded with emotion at the thought of Jesus greeting her at the gates of heaven and saying, "Well done good and faithful servant."
She is now, at this moment, in heaven with her Lord, no longer in pain, with her babies, and cheering us on down here. She's reminding us to keep the big things big and the small things small.
Because, at the end of life, only a few things matter. Life is very simple. In the end, it comes down to Jesus and your people. That's all you want near and that's all that matters when you leave the world.
I'll see you again one day Martha. You did well here.