Dear Thriving Home Friends,
Polly here.
As I write these very words a huge lump is about to burst out of my throat. I have been presented with a great need of a friend of a friend that I want to do something about.
I don't write posts like this often- in fact I don't think I ever have but God has really moved me through this woman's story and I want to do what I can to help. God has incredibly blessed the efforts that Rachel and I have put into Thriving Home and I want to use His blessings to further his kingdom and take care of his people.
That being said, lets take care of this Misty's family. Here is a condensed version of the horrifying circumstances that Misty, her husband, and three kids have found themselves in. At the bottom you will find a few ways that you can take action to help them.
OK, tears are flowing now people. Lets do something!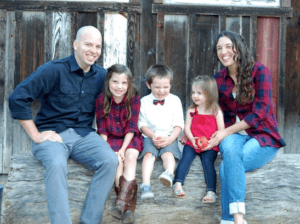 Seventeen days ago, we found out we had toxic stachybyotrys black mold growing in our house. And so…exactly 
sixteen
days ago, we moved. We decided that because of my rapidly declining health, the first priority was to immediately get out of the toxic place, so we just hoped for the best and moved. Honestly, it was like moving…with lice. Every single thing we moved had to be wiped down with clorox wipes, and every single piece of clothing had to be washed in ammonia twice 
before
moving. And we moved knowing that we still may not get to keep any of our things. Live mold is one thing. It's easy to see. Easy to wipe down. And that would have been great. But there wasn't really any clearly visible live mold growing in our old place. And the only way to know the extent of the mold poisoning, was to get an $800 mycotoxin urine test done.So we tested my body. And then we moved.  We moved, we washed, we cleaned, we waited, and we prayed.And then, on Valentine's Day, the test came back.A test that will forever change our lives.
The doctor who is treating me is the President of the American Academy of Environmental Medicine and one of the top mold doctors in the country. Her assessment of my test results, combined with my extremely serious symptoms, is that I have endured extended exposure to the highly toxic stachybotrys chartarum which is in the trichothecene group of mycotoxins. One would commonly know this as toxic black mold, typically found in water-damaged buildings, like those found in Hurricane Katrina. It is also the same mycotoxins used in biological warfare.
Basically, mold creates mycotoxins which are infinitesimally small toxic particles that destroy immune function. I was tested for all mycotoxins, and the results indicated that I have double the detectable limit of the mycotoxins produced by stachybotrys. There are many side effects and symptoms related to these mycotoxins – neurological and reproductive problems, thyroid and respiratory problems, and sadly even cancer.
Because mycotoxins are virtually indestructible, too small to remove, and still can be toxic for years, our doctor has assured us that the only way I will improve is to literally eliminate all of our porous material possessions because those contaminated possessions cannot be sufficiently cleaned and will cross-contaminate a new environment. This means, yes, everything. Every love letter. Every book. Every picture. Every single lovey and stuffed toy. Every car. Everything.
I can't tell you what it feels like to get this news. I haven't even begun to process what it means that I went to fourteen doctors in the last twelve months, and every one of them looked at me like I was a mental case and just told me "babies die" and "keep trying" and "I don't know what's wrong with you." Fourteen. And meanwhile, I would come home to a toxic house where every one of my babies died, and we would eat and sleep and grieve and play and love and live in a home that was making every single one of us sicker and sicker by the day.
I don't know if I'm going to be ok. I am not "allergic" to mold…I have been poisoned by a dangerously high dose of deadly my body is literally shutting down on me. I've had an ear infection for the last six months. I have an upper respiratory infection and brusied a rib from the painful hacking. I cannot remember things, even though I used to have an incredible memory. My nose is the "dirtiest nose" my doctor has ever seen. And I've seen two doctors now who believe I may have developed thyroid cancer from this.
And three babies died in my body.
We are not ok. And we are not going to be ok. I can barely function physically and my parents are flying in tonight to help us get through the day. We have spent thousands of dollars on medical bills and are completely financially decimated. Every sock, every sheet, every towel, every toy, every envelope still needs to be replaced if we have a fighting chance of making it through this thing.
And it may all be too little, too late.
We take the kids in for mold testing next week and are praying desperately that their exposure to these deadly mycotoxins was lower than mine. I ache thinking that our precious Sophie spent almost every breathing moment of her life…in a place that could take her life. We live in the shadow of cancer every day, and we would so appreciate your prayers for our family during this time.
And where is God? I honestly don't know. I know He's still somewhere deep inside the whirlwind and the storm. But we also feel deeply defeated and are struggling to believe that He really sees our endless, catastrophic suffering.
Ultimately…I know God made our bodies and ordained and numbered all eight of our lives.
God provided the house.
God sent the rain.
God let the roof leak.
God grew the mold.
God led me to the right doctor who finally ordered the right $800 test.
And God took us out of that death hole and finally brought us to a house that was safe. The first house we could find…and a house we actually like, that happens to miraculously be two blocks from the beach.
God gave and took away, and gave.
But like Hagar in the desert, at the point of death and watching her child on the brink of death…I am struggling to see.
Please pray. Pray that we would see.  Play that we really would "see the goodness of the Lord in the land of the living."  And that we would see God's face and cling to that as earth's one true beauty…on even the darkest of days.
Two days later Misty wrote this…
I wrote a blog post about our life, and it was like waking a sleeping giant…so great has been the outpouring of love from the body of Christ.  I had 
no idea
that thousands upon thousands of people would read our blog today.  Honestly, if I
had
known…I would have tried to make it an especially good one. Really impressed you with my eloquence, and the absolute enormity of our suffering.  But that was the
farthest
thing from my mind at the time.  I wrote yesterday's blog post on my smart phone.  While brushing my teeth.  I wrote it while waiting for the cancer doctor to call me back.  And while Clorox-wiping down our new couch for like the ten billionth time.  I wrote it while in fear.  Fear of mycotoxins.  Fear of cancer.  Fear of liver failure.  Fear of bankruptcy.  Fear of losing my faith.  Fear of losing everything.
And then…it went viral.  And all of a sudden, this thing I had quickly typed out to my family and friends…turned into something else entirely.  The only picture I have to adequately describe what we are feeling…is that scene from the movie Pearl Harbor, when the Japanese general Isoroku Yamaoto says, "I fear all we have done is to awaken a sleeping giant."
It's like God has immobilized a thousand warriors who love Him and fear His name, and everyone is reaching out to us like a living, moving, breathing, loving Body of Christ.  There are so many times that we have felt deeply loved by the body of Christ both before, and especially after baby Charlie died.  But this is an entirely different thing.  This, makes me stop and say to myself…"Do I know God at all actually?"  I am astonished by the outpouring of His Body.  His hands.  His feet.  His elbows.  His voice.  And it makes me wonder how well I really do know the One to whom I have given my life.
——–
I mean wow.
If you want to donate to this family, a friend of theirs has set up an online fundraiser, Rain Blessings on the Zellers. I just went through the process of giving to them and it was super easy.
They also have an Amazon wishlist but it looks like people are taking care of those needs pretty quickly. 🙂
I hope we can be the hands and feet of Christ and take care of these precious people.
 So then, as we have opportunity, let us do good to everyone, and especially to those who are of the household of faith. -Galatians 6:10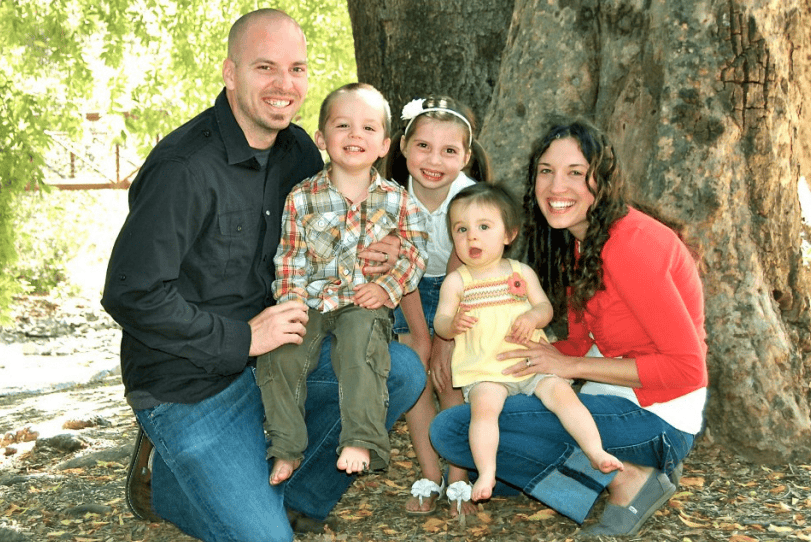 https://thrivinghomeblog.com/wp-content/uploads/2014/02/Screen-Shot-2014-02-21-at-10.03.52-AM.png
409
547
Polly Conner
https://thrivinghomeblog.com/wp-content/uploads/2019/10/thrivinglogo.png
Polly Conner
2014-02-21 10:07:06
2020-01-03 14:36:21
Let's Be a Blessing