Making Baby Food in Bulk: Save Time & Money
Updated: 1/7/21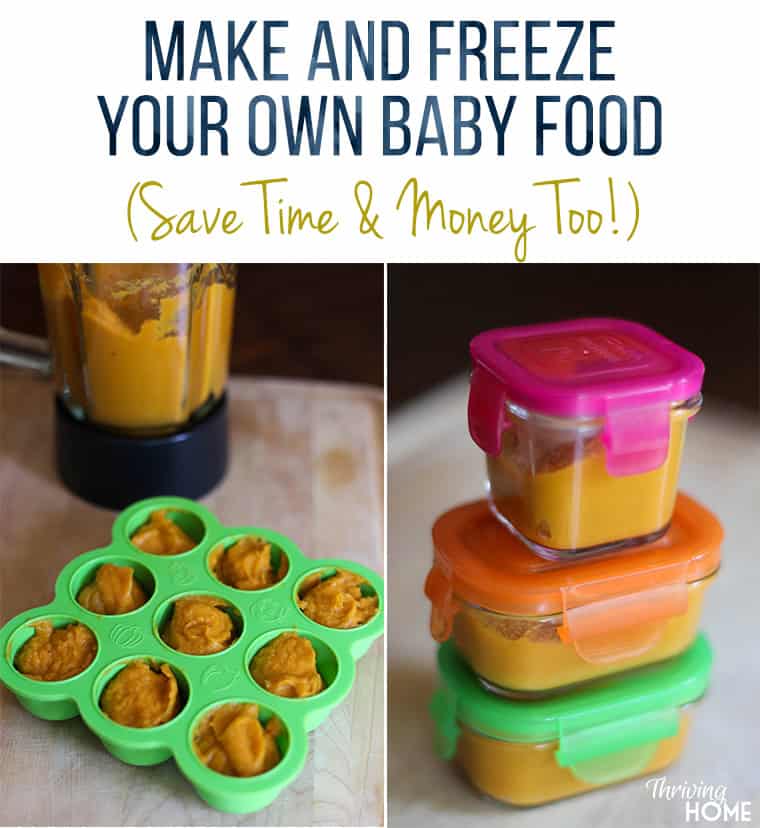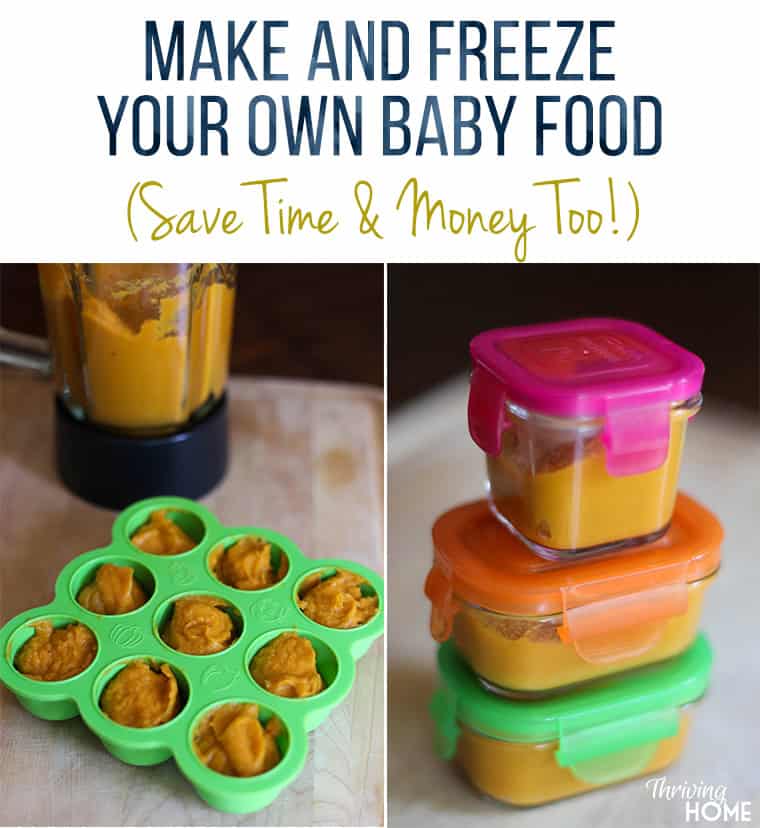 Disclaimer: 
This post was created in partnership with

Frigidaire Gallery

. But the opinions are all ours!
Note: We are a participant in the Amazon Services LLC Associates Program, an affiliate advertising program designed to provide a means for us to earn fees by linking to Amazon.com and affiliated sites. Read our full
disclosure policy here
.
As a busy mom of 3 under 5, I don't have much down time.
Scratch that–I have NO down time.
This stage of life is intense, people. Multitasking has been taken to a new level. Just the other day I found myself playing catch, folding laundry, talking on the phone and entertaining a cooing infant all at the same time.
Life right now moves fast and I am in awe that my infant is already eating solids. To save time and money, I prefer to make my own baby food in bulk at home. This may seem like a daunting task for someone who has never cooked this way so I wanted to walk you through what it looks like to
cook baby food in bulk and freeze portions for months to come.
Before I dive it, it's worth mentioning the value of having a big secondary freezer for the busy seasons of life like the one I am in.
Making food in bulk and freezing it has become a lifestyle and I simply couldn't do it without a quality secondary freezer like the
Frigidaire Gallery® 2-in-1 Freezer/Refrigerator
. It's got the space and flexibility for freezer meals, stocking up on fruits and veggies while they are in season and of course, baby food!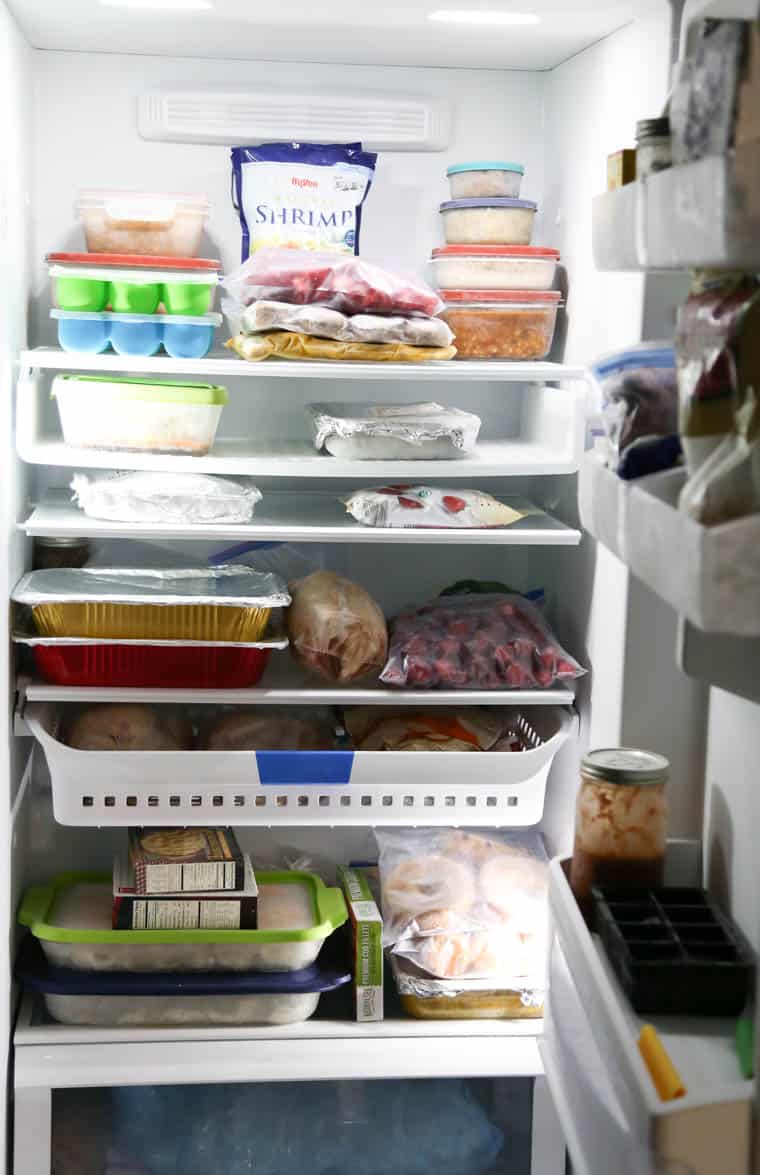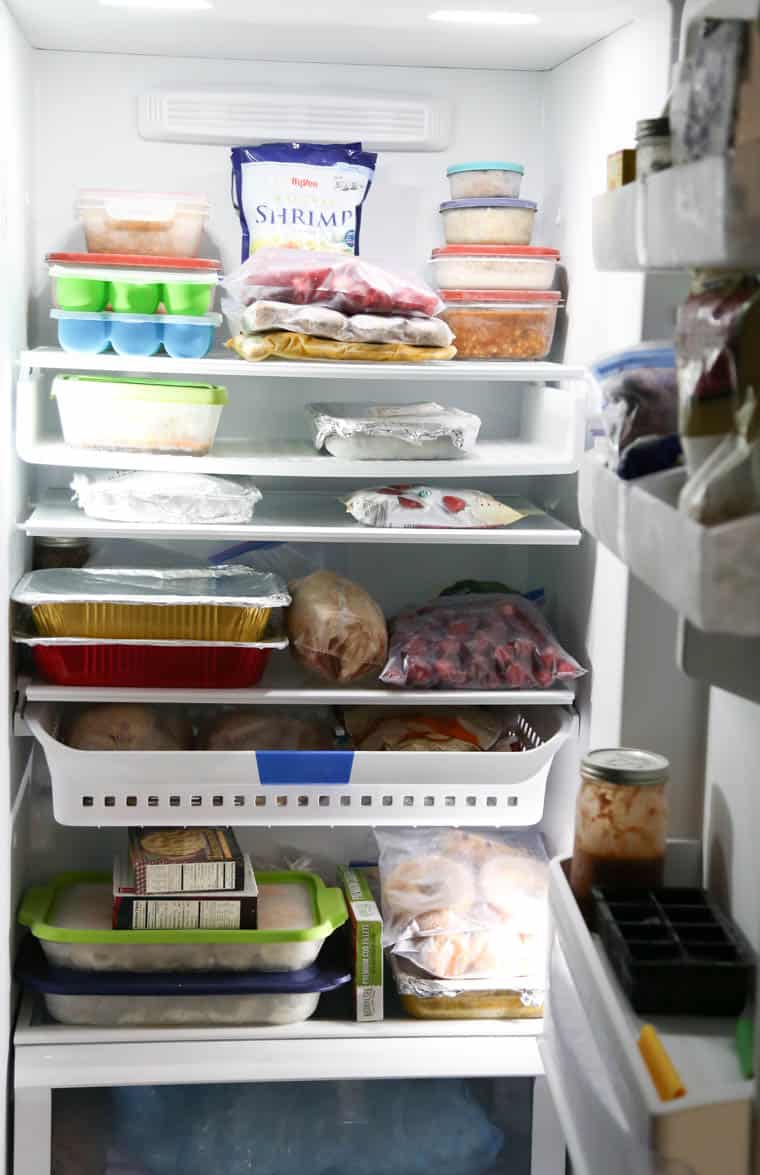 Cooking Baby Food in Bulk
Tonight's menu plan for my family calls for
Sweet Potato Quick Biscuits
. Since I'm already baking sweet potatoes for this recipe, I'm going to throw a few more in the oven for a baby food recipe that I will eventually freeze. I call this one, Sweet Potato Apple Mash.
As long as your potatoes are stored correctly (in an airtight container of some type), they should be good for up to 10-12 months.
So, is making your own baby food really worth it?
Costs will differ from recipe to recipe but I ran the numbers on this sweet potato apple mash recipe and compared it to a store bought sweet potato apple squeeze pack.
I found that one 4 ounce organic squeeze pack typically costs $1.25. On the flip side, to make 4 ounces of my organic sweet potato apple mash costs around $.50. So basically, you are
saving $.75 for every single portion
you make!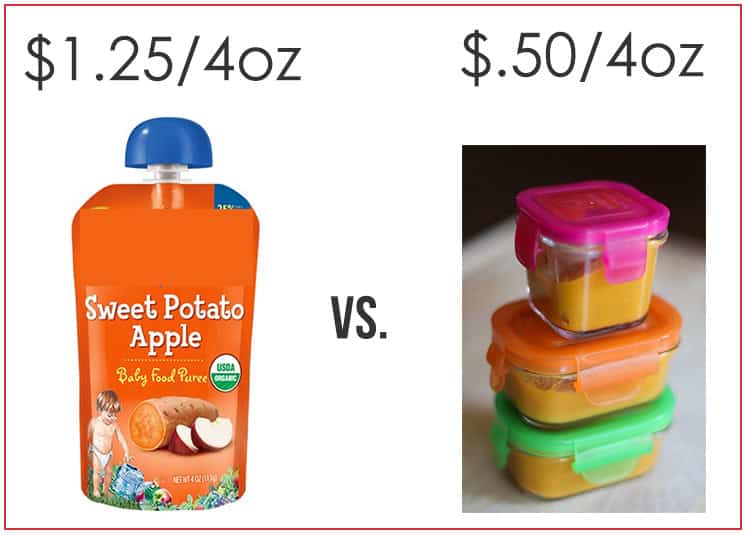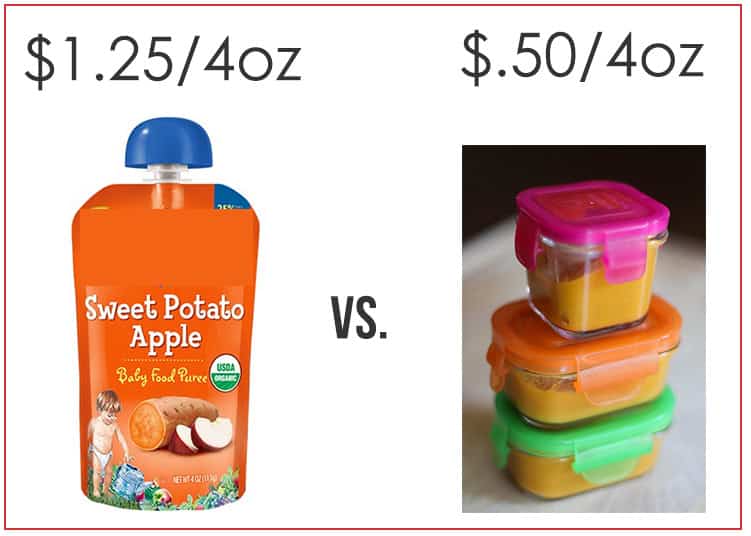 You can imagine the savings making your own baby food can accrue over time, right? High fives all around!
This is just one example of thousands of recipes you can make for your little eater.
Simply make it a habit to double up (or triple up) on what you are already making for dinner, blend it up a bit and store  in your freezer. Easy peasy!
How to Make Sweet Potato Apple Mash:
Cook three medium sized sweet potatoes at 400 degrees for about an hour (or until softened all the way through). Let them cool and remove the skin.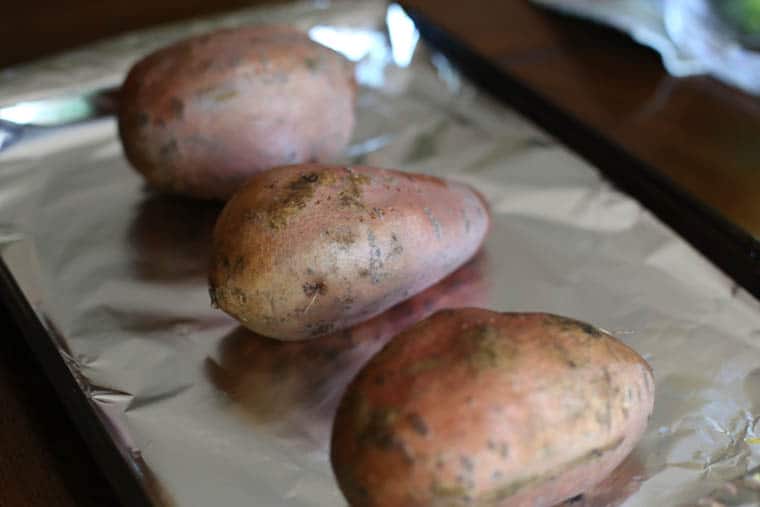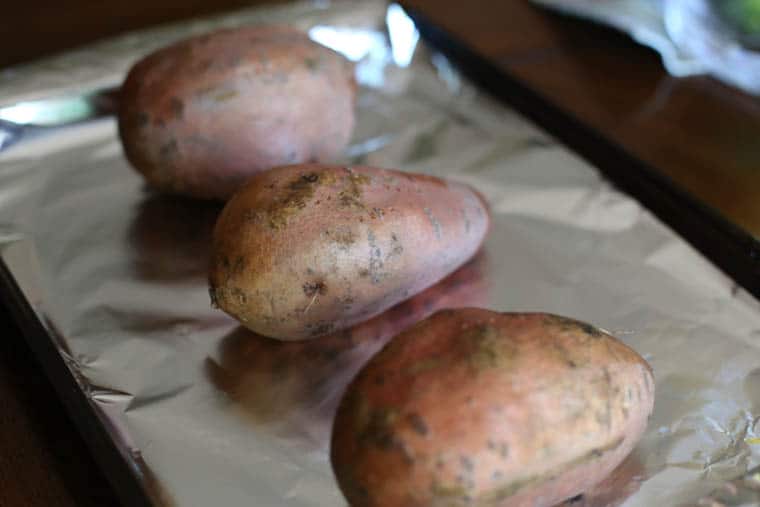 In either a food processor or blender, combine the cooked sweet potatoes and 1.5 cups of organic apple sauce. Process as little or as much as you want to achieve your desired texture.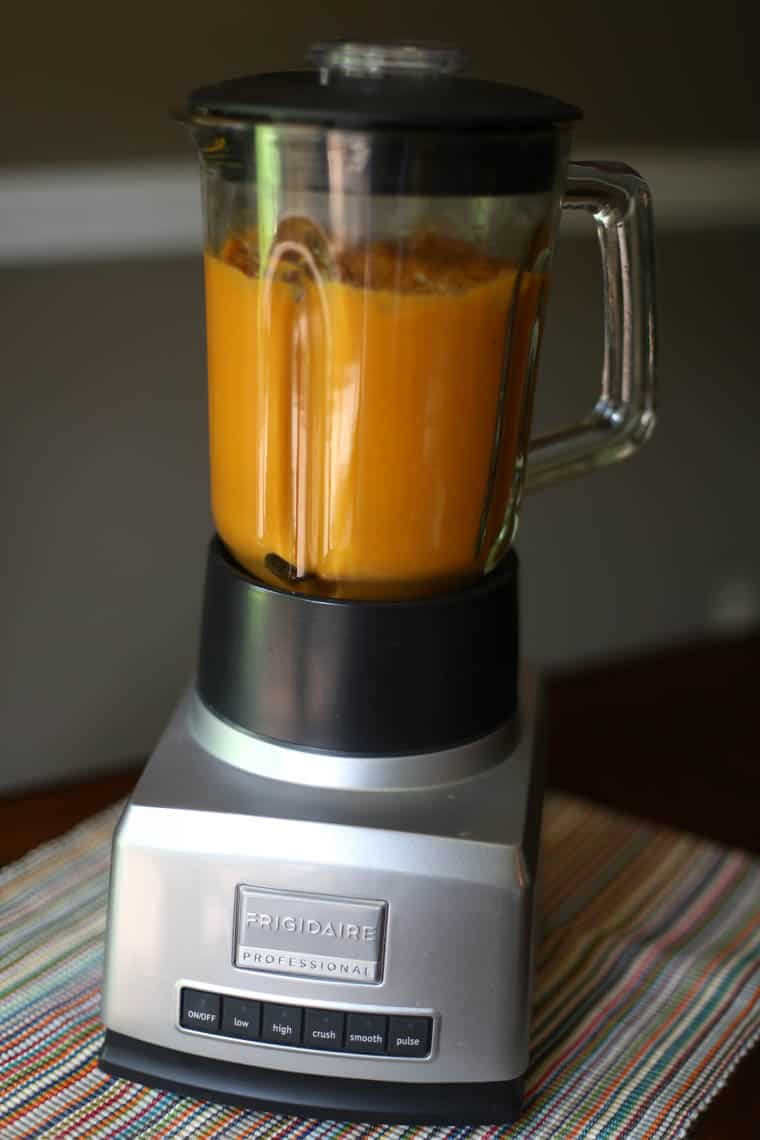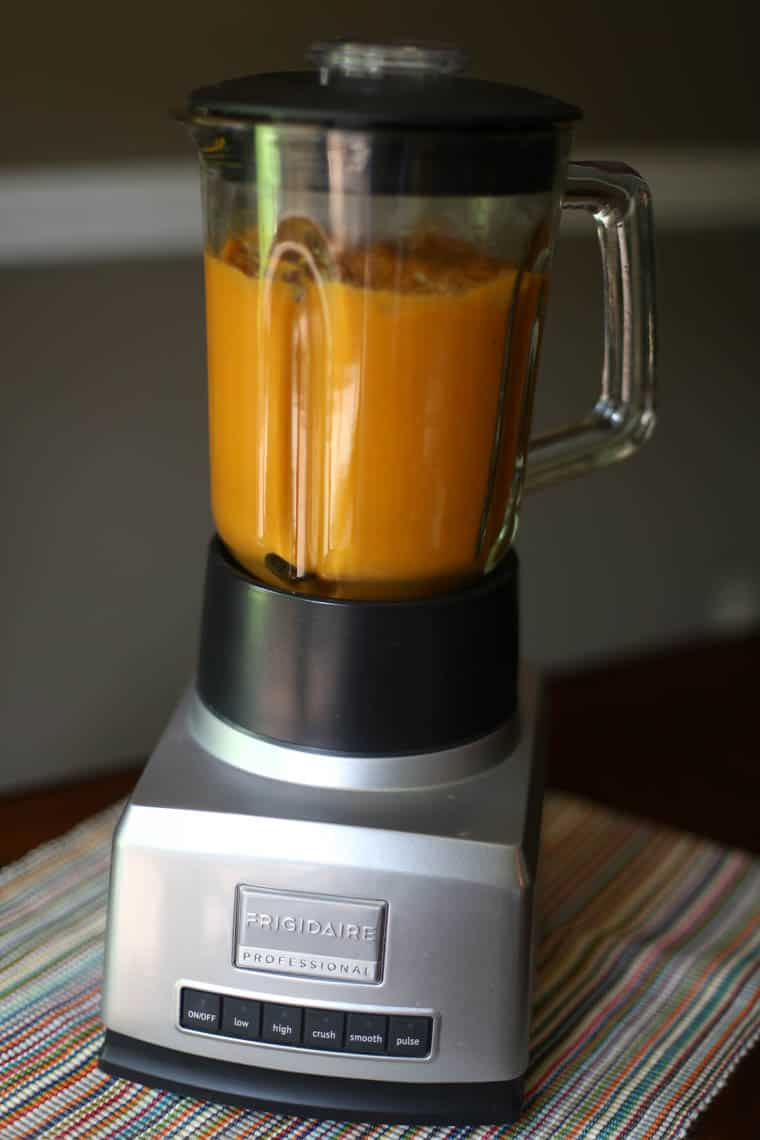 If using a blender, you may need to add a little moisture to get it mixing. You can use water, breast milk or formula. Your choice!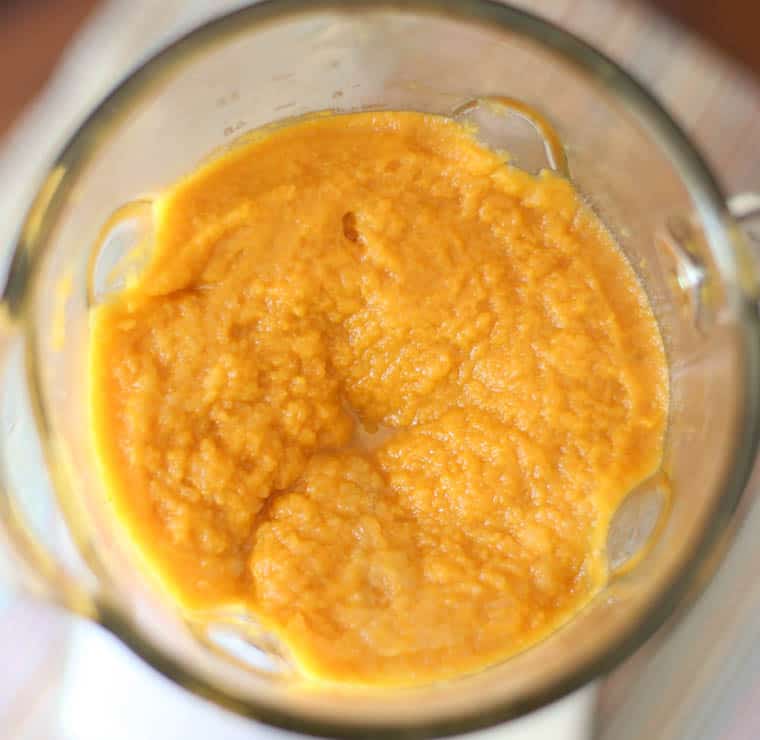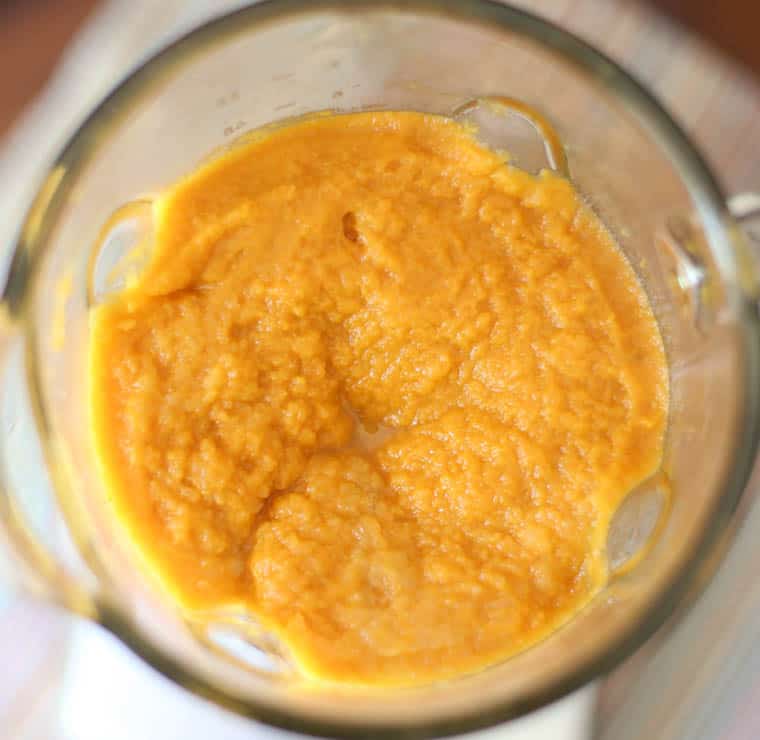 Divide the mix into small portions and freeze! This recipe makes about 4 cups of baby food.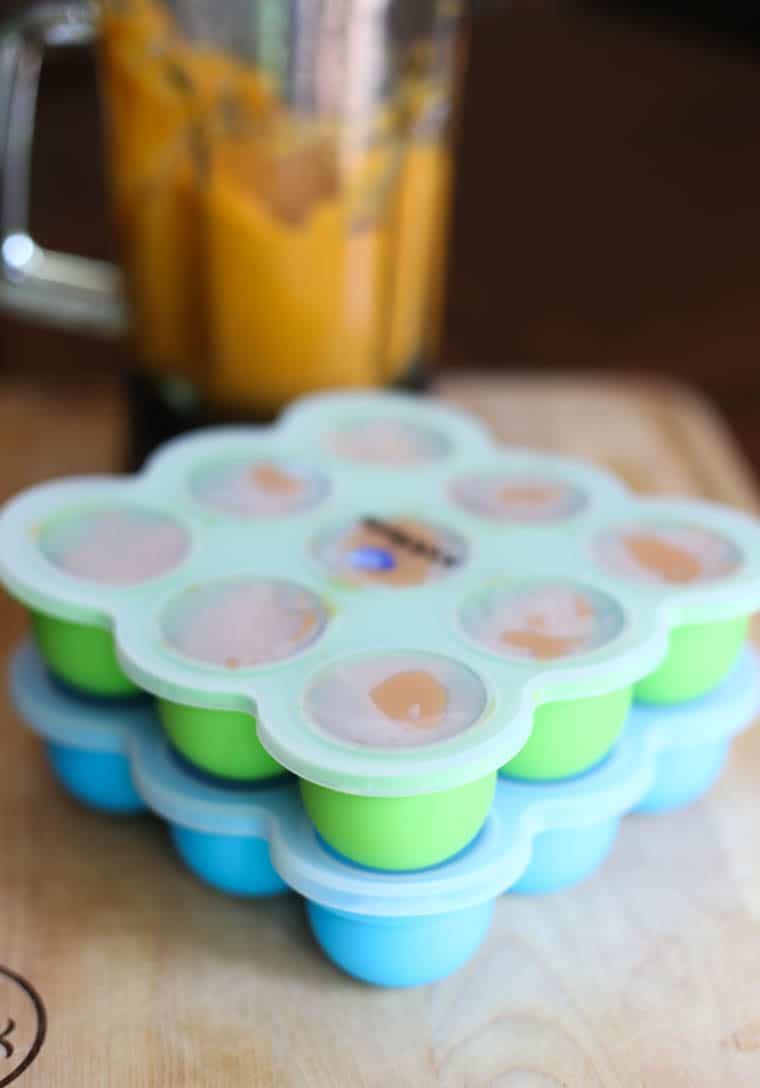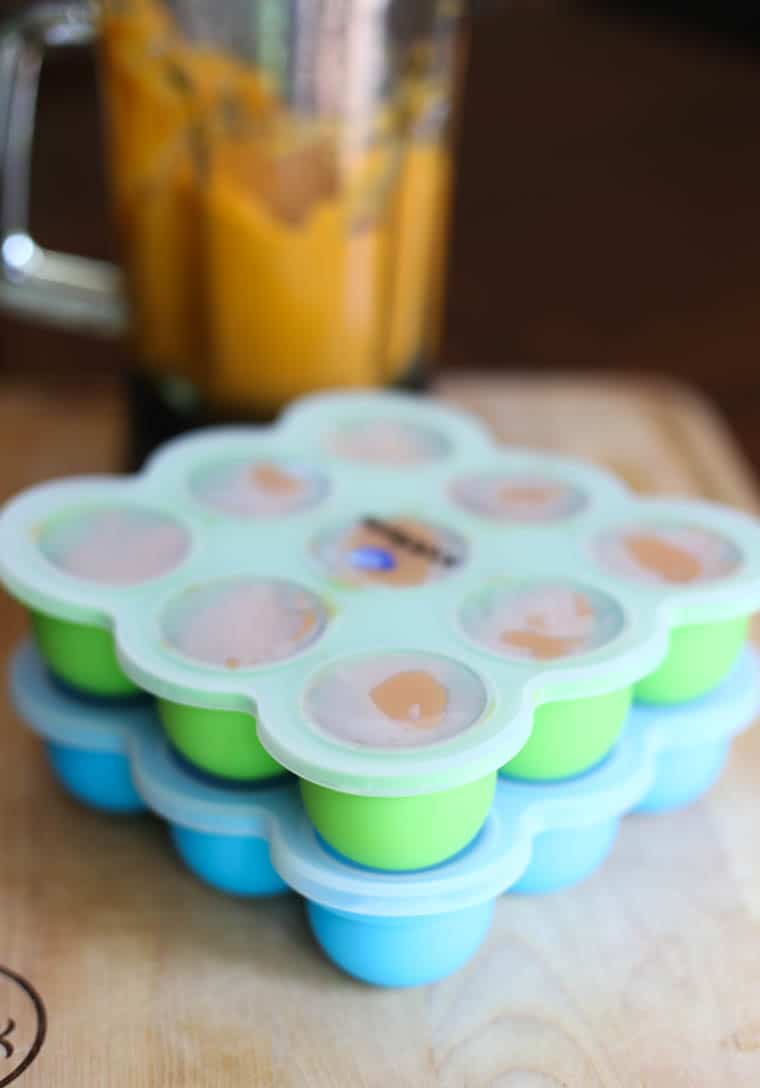 Did you make this? Snap a photo and tag us on Instagram at @thrivinghome so we can see your creations and cheer you on!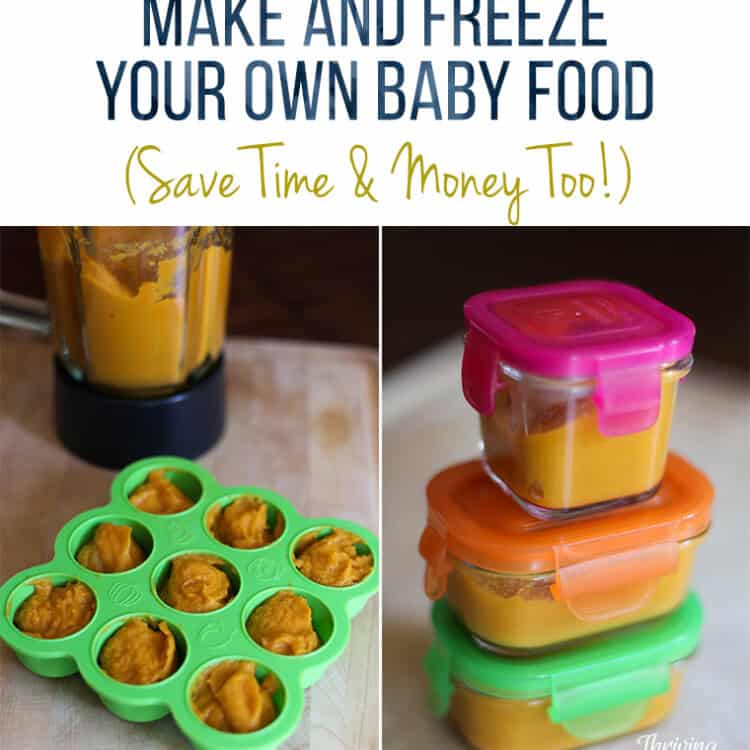 Sweet Potato Apple Mash
Homemade sweet potato apple mash is baby food at its absolute best.
Prep:
15 minutes
Cook:
1 hour
Total:
1 hour 15 minutes
Ingredients
3

–

4

medium sized sweet potatoes

1.5 cups

organic apple sauce
Before You Begin! If you make this, please leave a review and rating letting us know how you liked this recipe! This helps our business thrive & continue providing free recipes.
Wash sweet potatoes well and poke a few holes at the top
Bake potatoes at 400 degrees for about an hour or until softened to the touch
Let cool and remove skin
Put cooked sweet potatoes into blender or food processor and add apple sauce
Process until desired consistency
What Should I Freeze Baby Food In?
Here are a few freezing options that I like to use: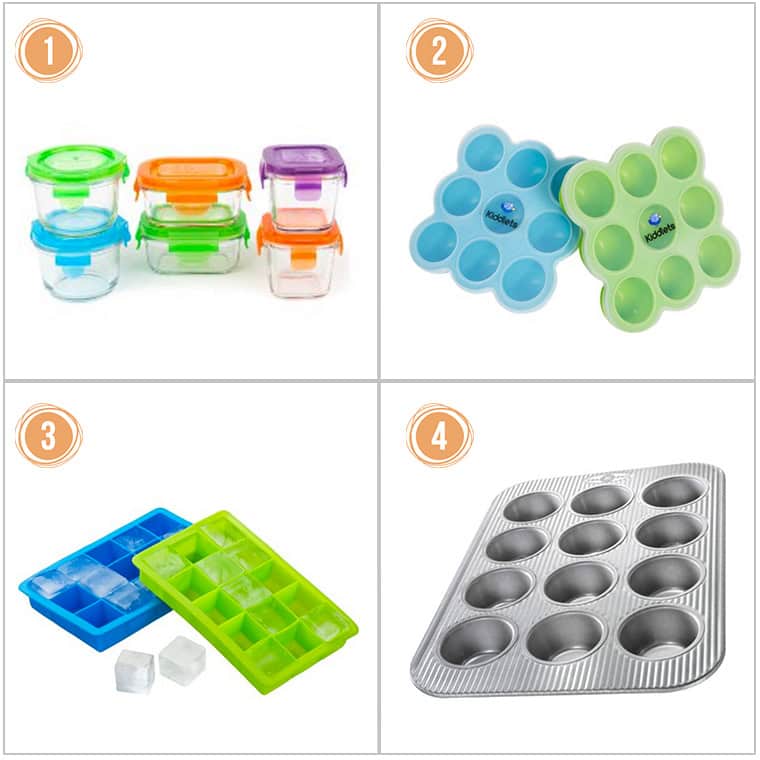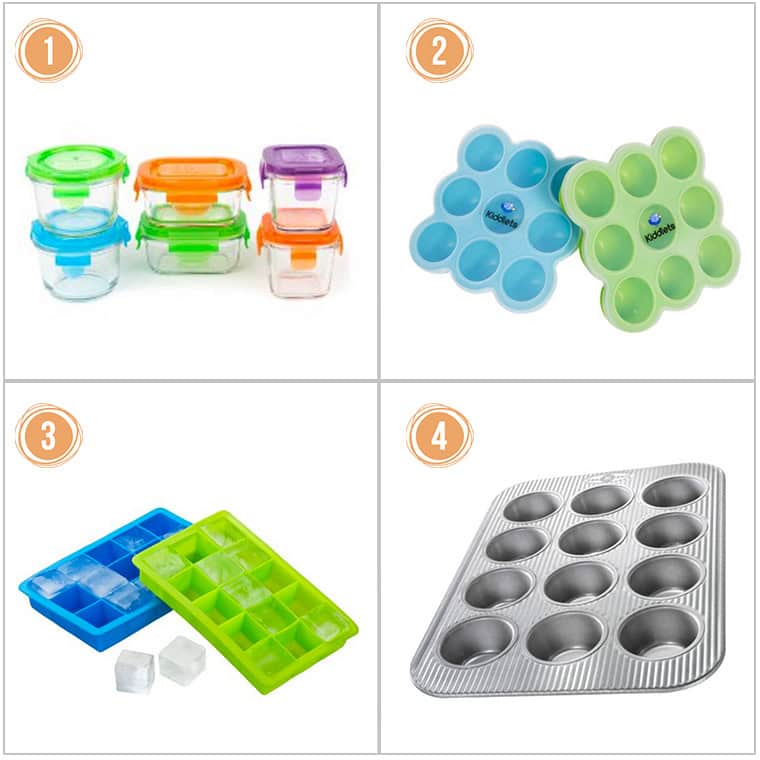 Thanks to my Frigidaire Freezer, when dinner time hits, I simply pull out a few different portions of frozen baby food, warm them up and serve my infant his dinner along with the rest of us!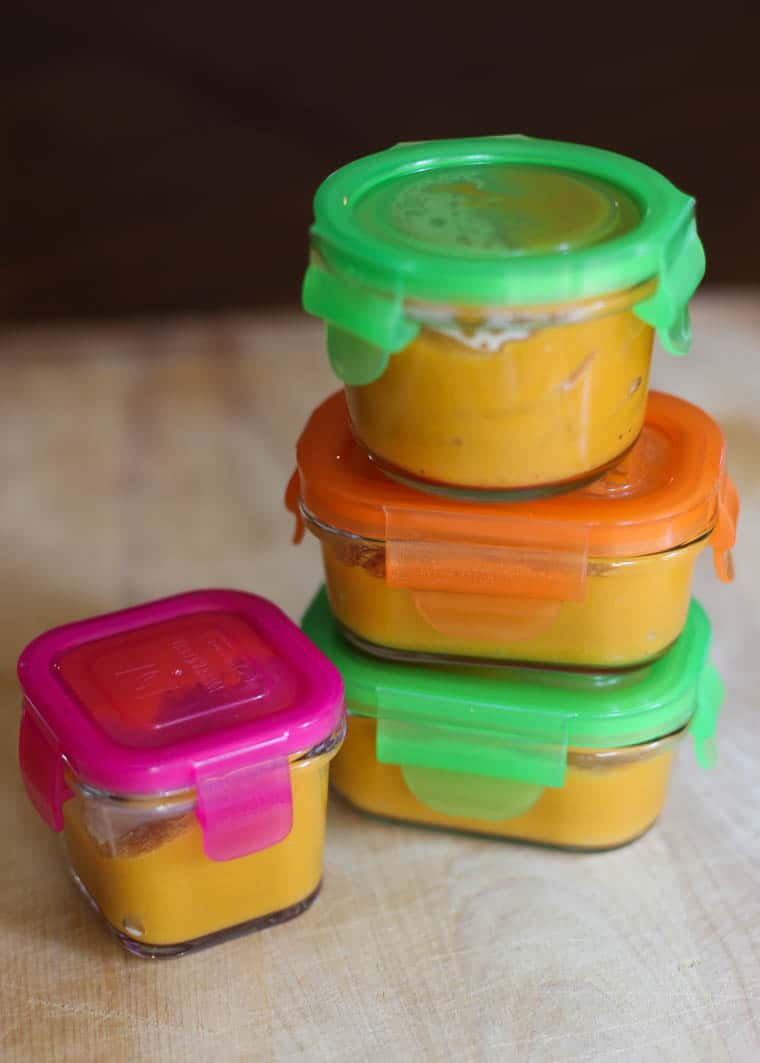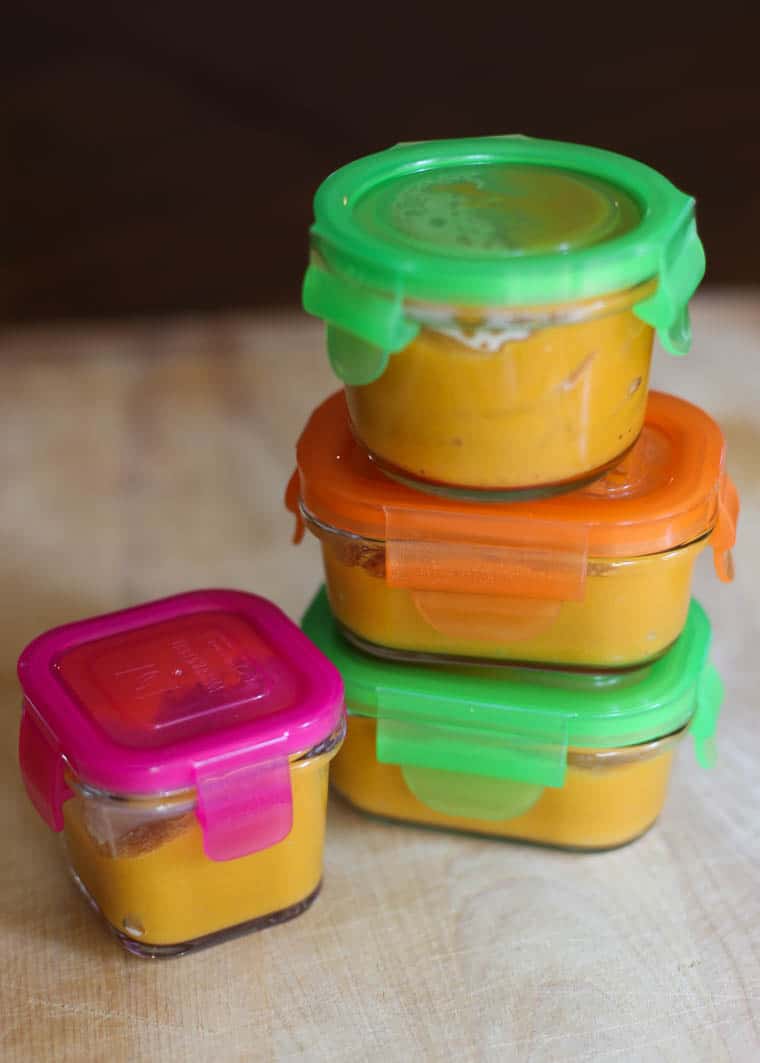 Hop over to
Frigidaire.com
to learn more about the different secondary freezers you could have in your home.