This post may contain affiliate or sponsored links. Please read our disclosure policy.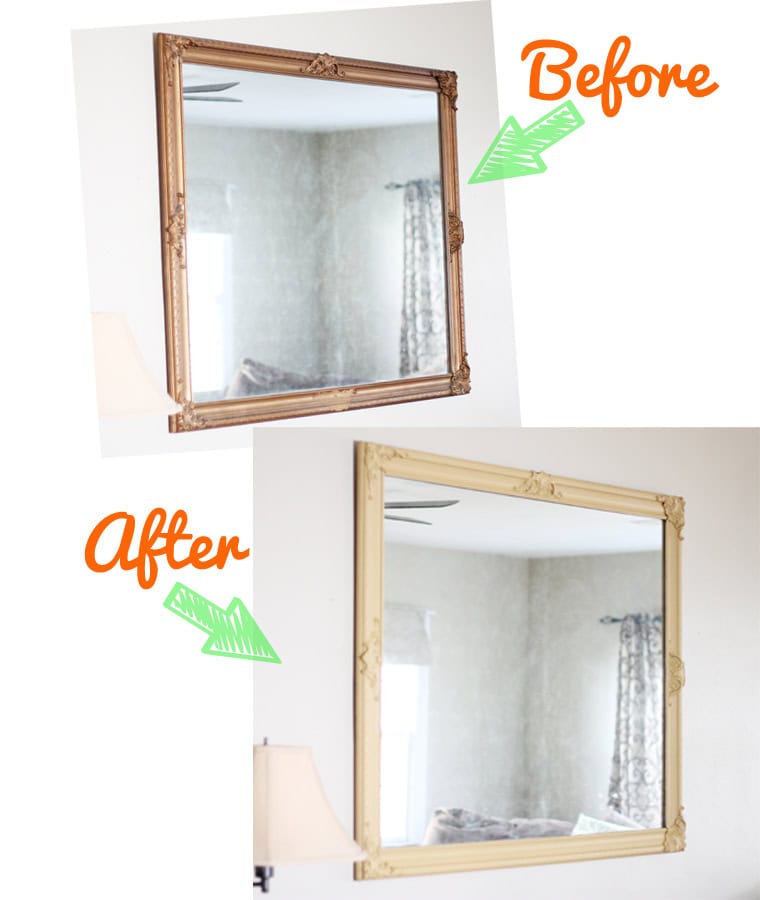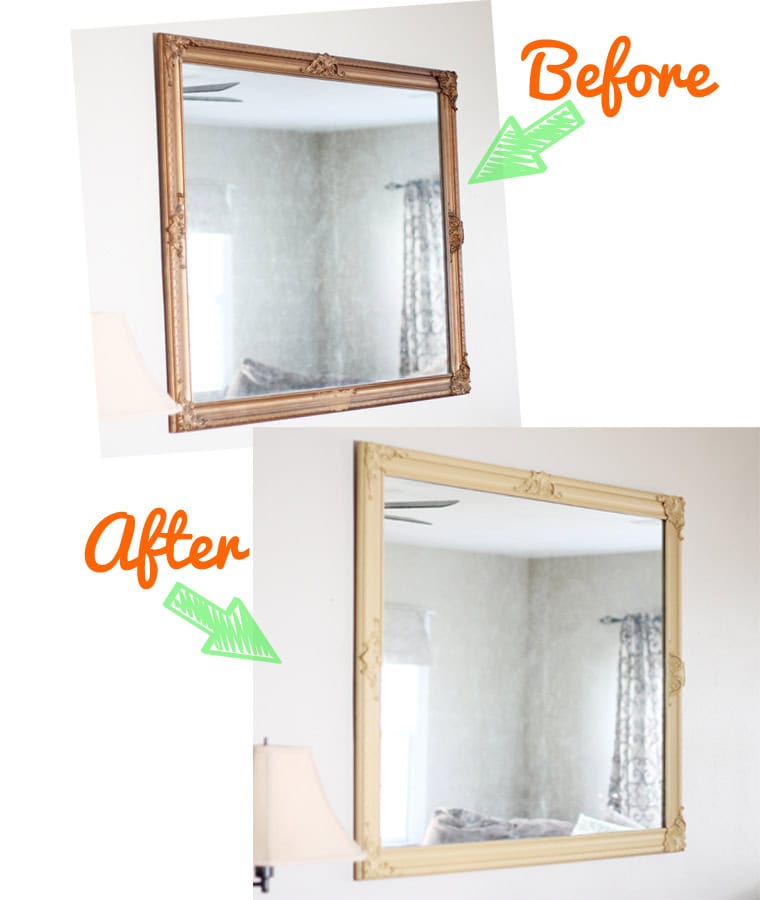 I inherited this HUGE mirror from my grandparents about a year ago. It's been hanging above my couch for quite a while and has been begging for a fresh coat of paint for a long time.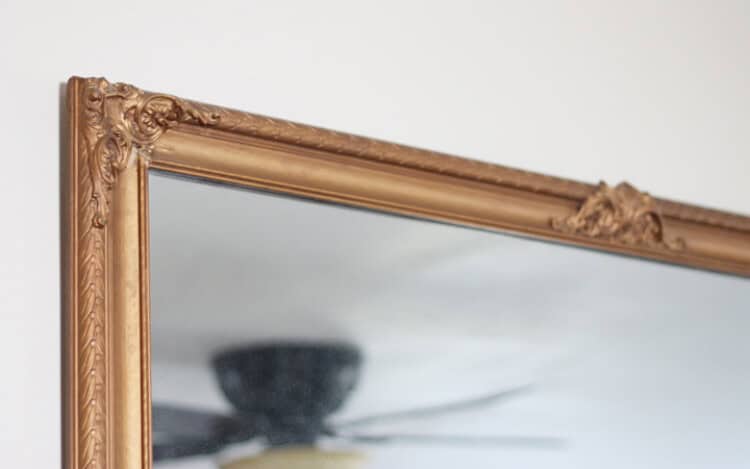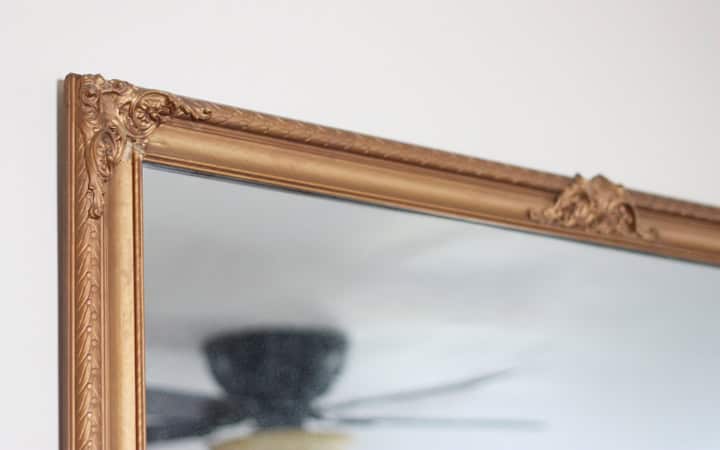 The original frame was kind of a golden, brass color. While it does communicate the fact that it's an antique, it wasn't quite my style.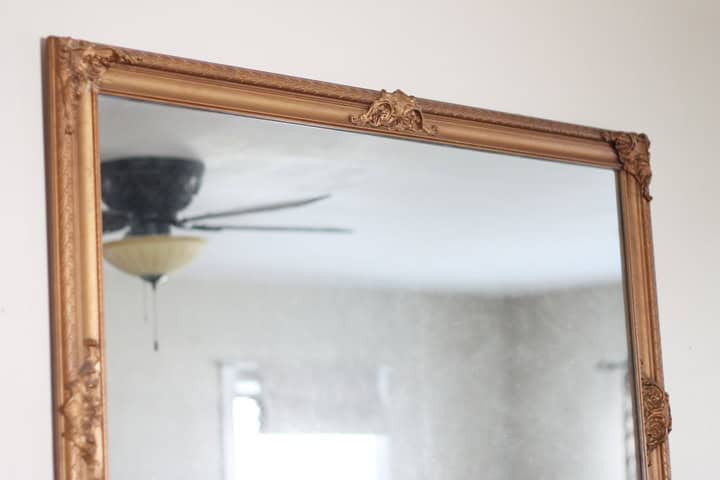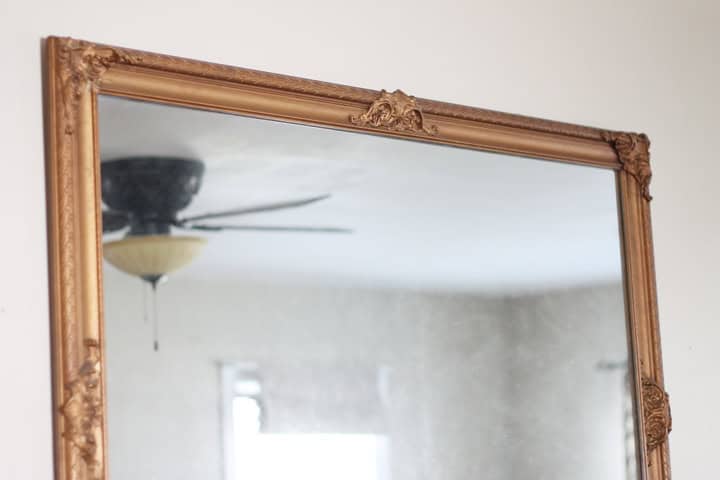 This mirror is the real-deal people. What I mean by that is it is HEAVY. It took both my husband and I to get it hung up on the wall. Soon after that, the hardware on the back gave out and it fell (on my couch thank goodness). After reinstalling the hardware, we hung it up and it's been there ever since.
Well,  the other afternoon I was home and antsy for a project. Both kids were down for naps so I thought it'd be a good time to finally paint the mirror. The only problem was that there was NO way I should attempt to get this thing down by myself. I can't say I didn't consider it but imagined the wrath of my husband if I were to break it (or break me in the process).
Here was my solution: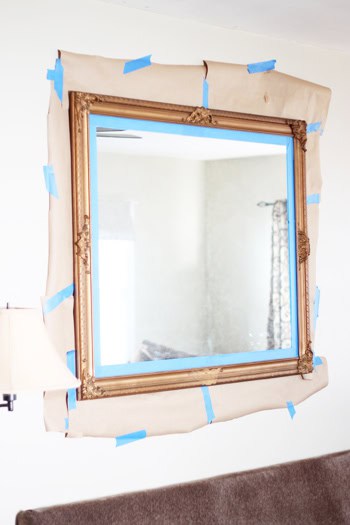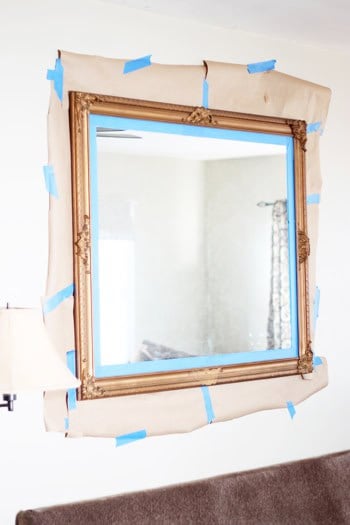 Using some wrapping paper, I taped all around the mirror so I could just paint it while it hung on the wall. Genius, right?!
It worked beautifully.
I started off my painting project with a Benjamin Moore color called Raccoon's Next (the color of our future dining room). I realized quickly that I didn't like it for the mirror. It was too similar to the wall color and I was looking for something to stand out.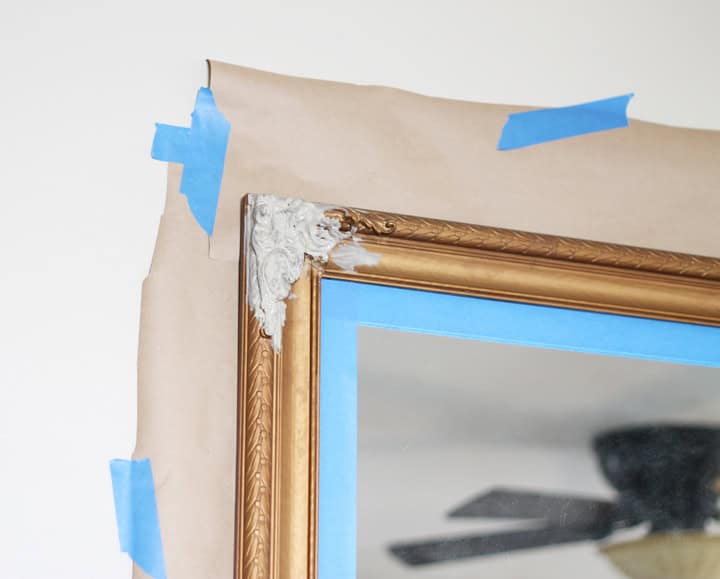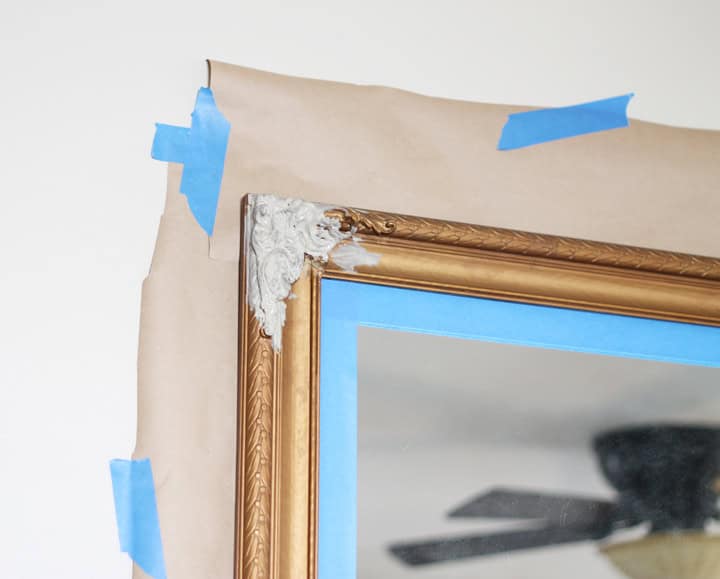 I went to my paint stash in my garage to see what I could find.
I was pretty excited when I discovered I had plenty of leftover yellow paint from my bench makeover. Using that paint, I went to work on the frame.
Here is is after my first coat.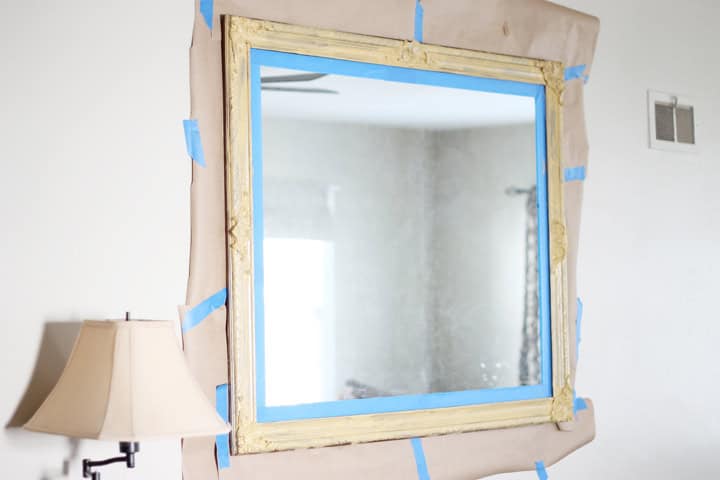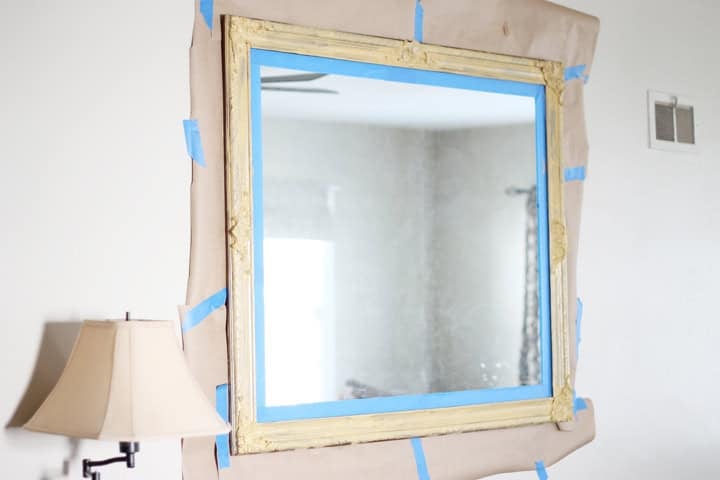 I had to use a sponge brush to dab into all the little crevasses in the corners. It worked pretty well.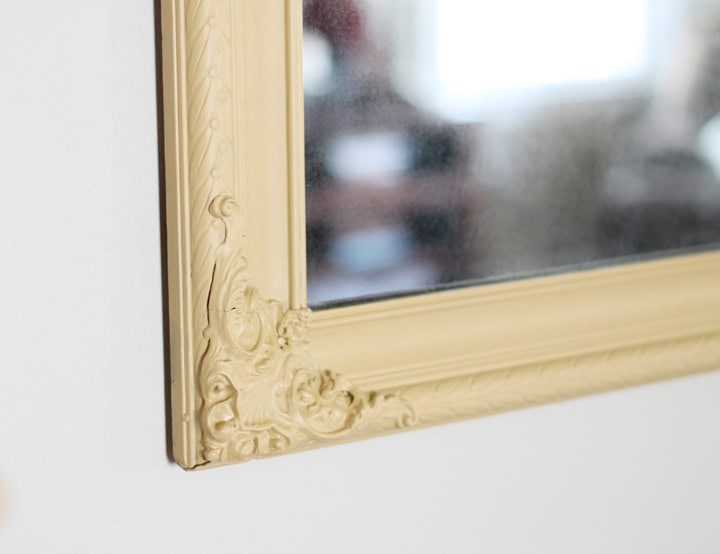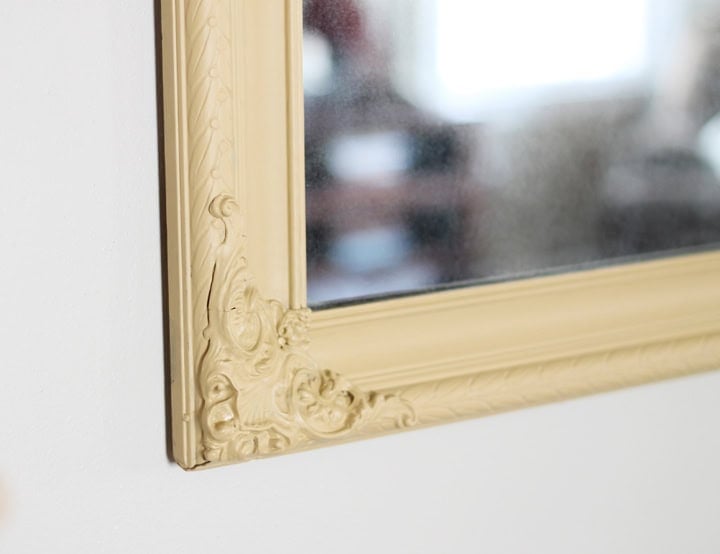 I ended up doing two coats of paint and found that this was enough.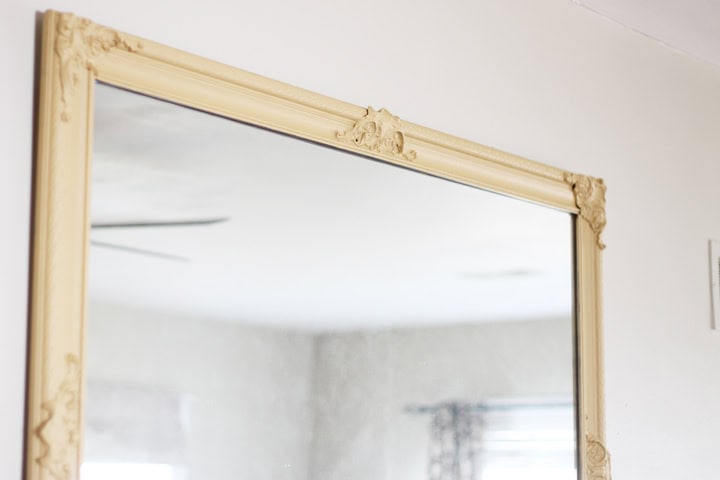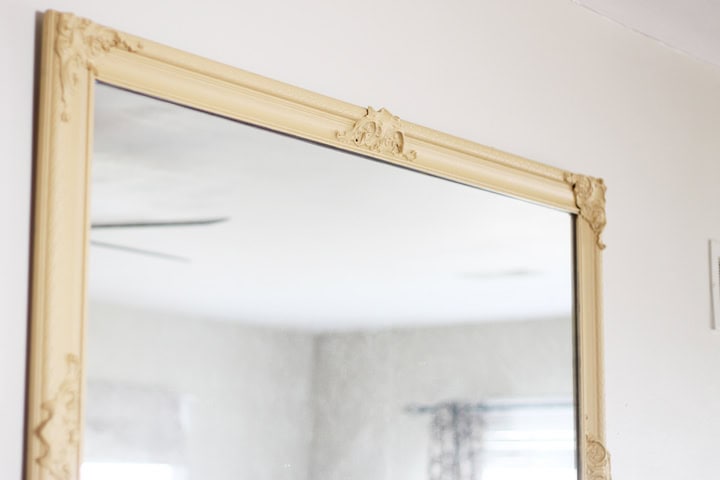 How's that for a nap-time project?!
I'm considering glazing it so that it would draw attention to the details in the frame but just haven't gotten around to it. Maybe it'll be another nap time project in the future. But for now, I look at the mirror and think: