Mirror Makeover(s)
Updated: 11/13/20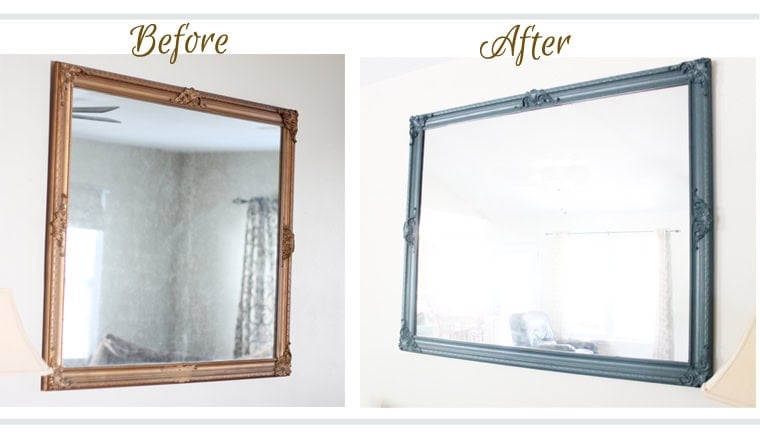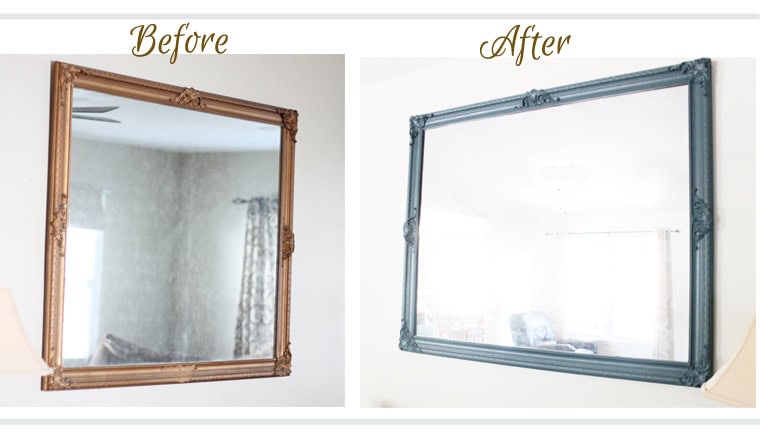 This mirror and I have a history. In more ways than one.
This HUGE antique mirror hung in my grandma's living room for a LONG time. We are talking 50+ years. When my grandparents passed away, I was happy to inherit it. Not only did it fill a big space on a wall but it is high quality. It is HEAVY too.  When struggling to move this into my house my dad said, "They don't make them like this any more, do they?"
Nope.
I love it for that reason and for the fact that this mirror saw my cousins and I grow up.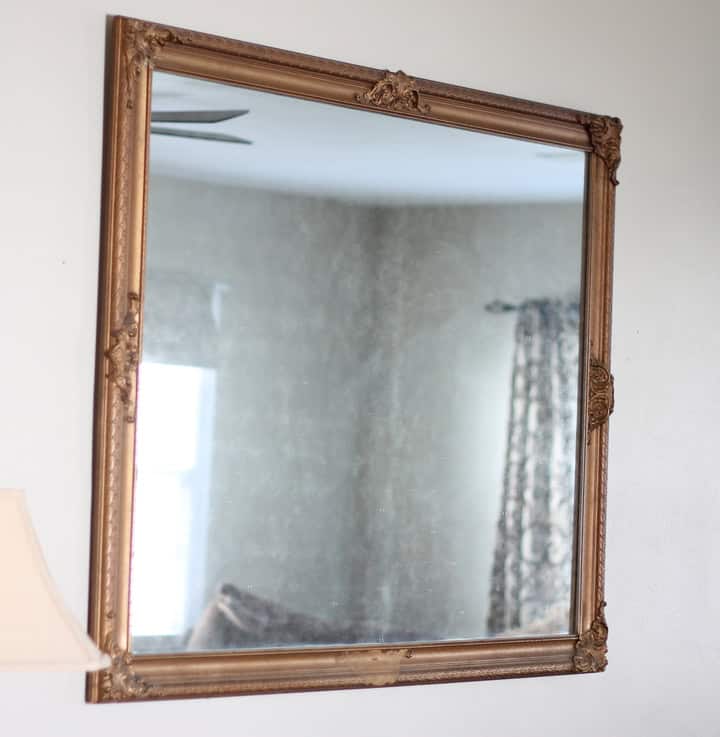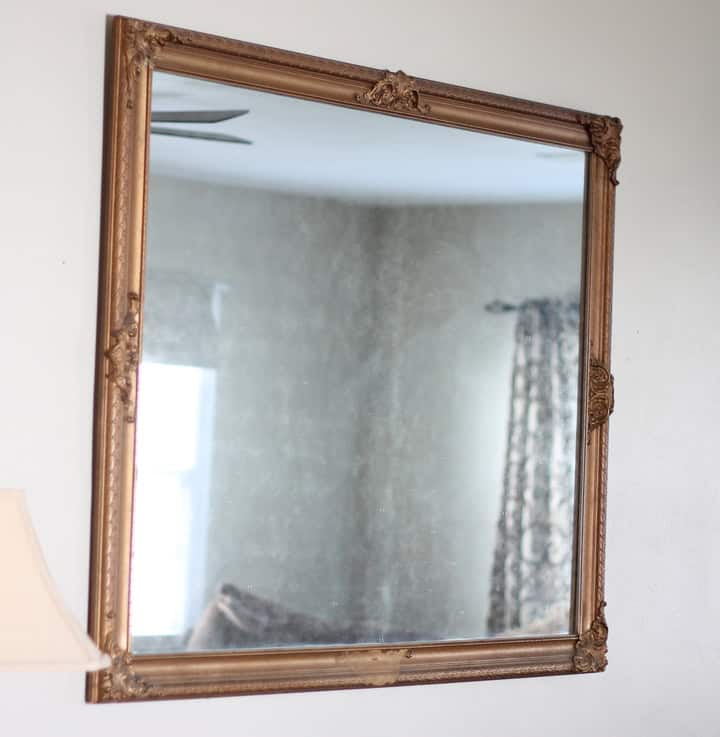 Like I said though, this mirror is pretty old. It has aged over the years and gotten its share of scuffs and bumps. I knew I wanted to give it a fresh coat of paint but wasn't sure what color would look good.
About a year ago, I got brave enough to paint it this shade of yellow.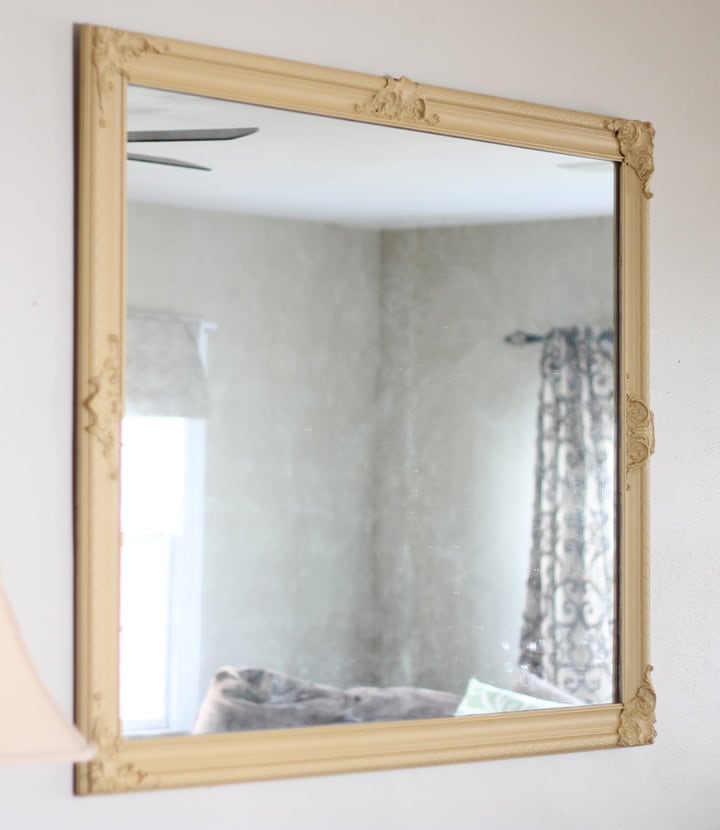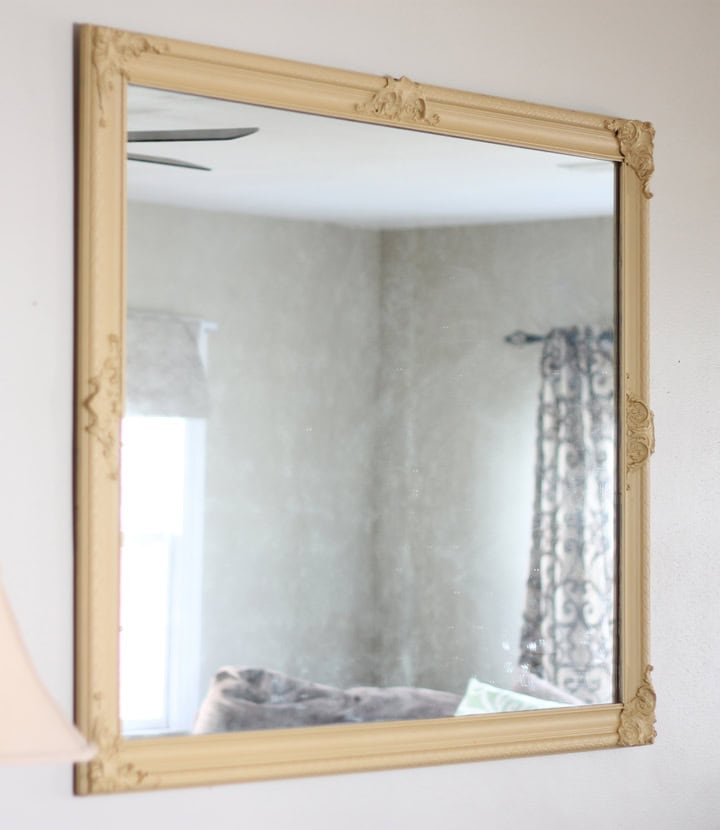 Eh. It wasn't my favorite so I attempted to tweak it by adding some glaze to accentuate the detail.
Here is a picture of me in the process of painting the glaze on and then wiping if off. That didn't work either. It just ended up looking dirty in my opinion.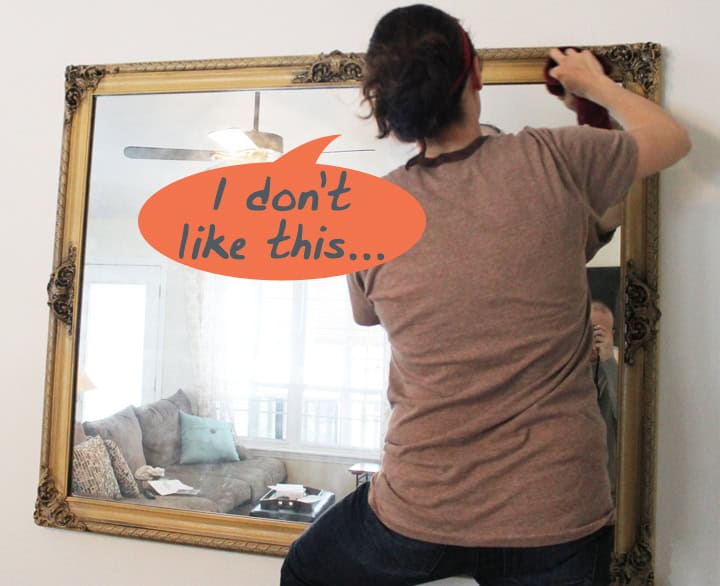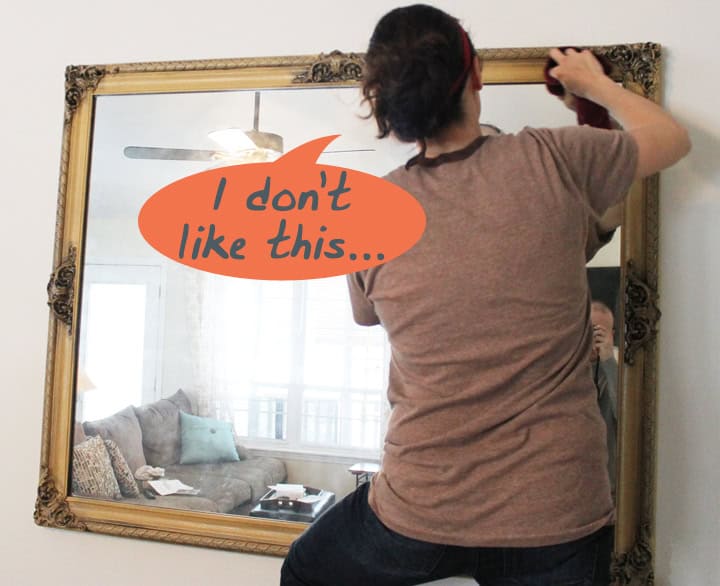 I lived with a dirty looking mirror for a while until I couldn't stand it any longer.
Because the mirror is so dang heavy, I didn't even bother taking it off the wall. I just taped packing paper up behind it and went to work.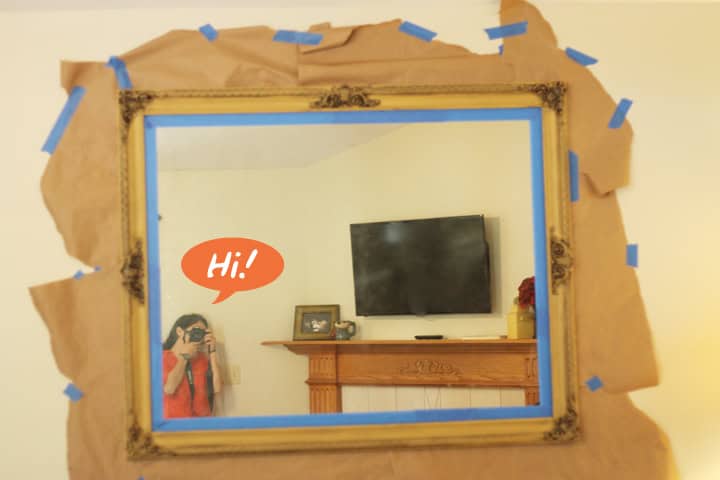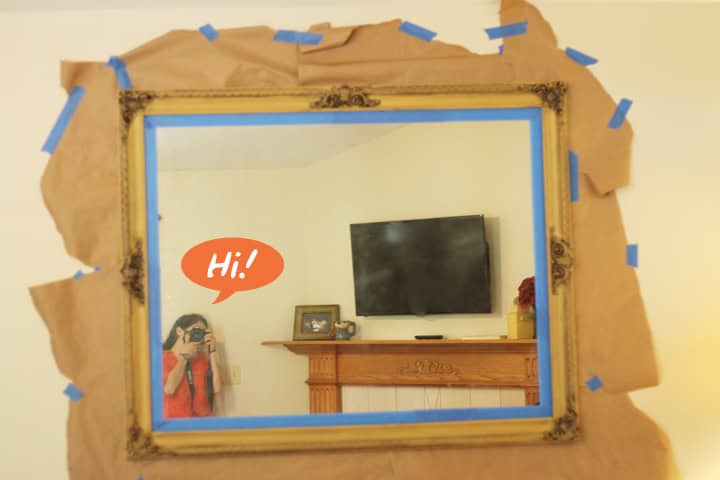 I used a really pretty Benjamin Moore color called Vanderburg Blue.  Isn't it beautiful!?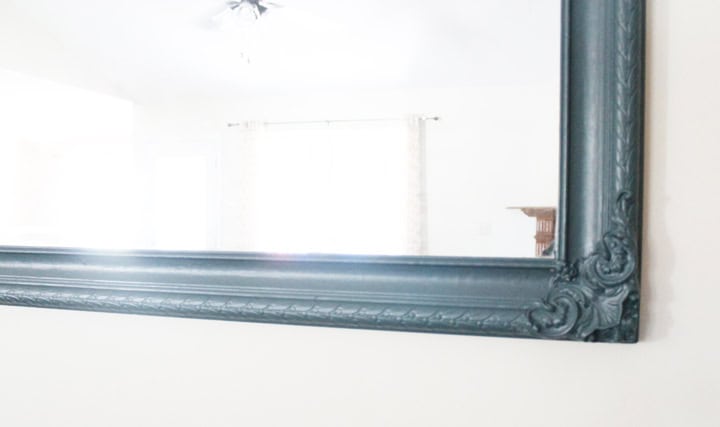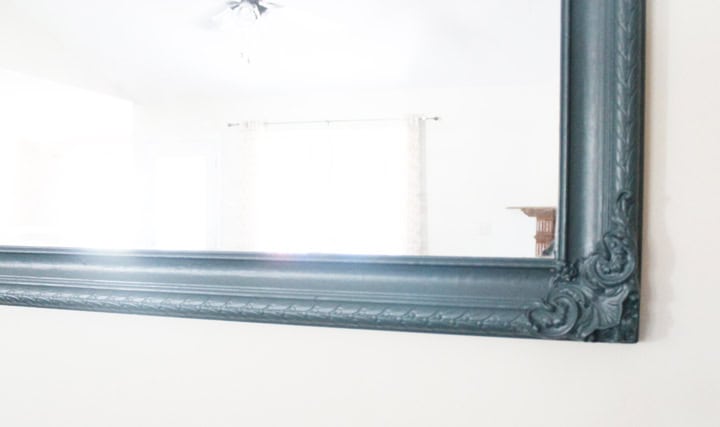 So here is how it looks now in my living room.
Much better than the dirty yellow, yes?