Mom Hack: Turn Smoothies into Popsicles
Updated: 11/13/20
This post may contain affiliate or sponsored links. Please read our disclosure policy.
Don't let your leftover smoothie go to waste. Turn it into popsicles!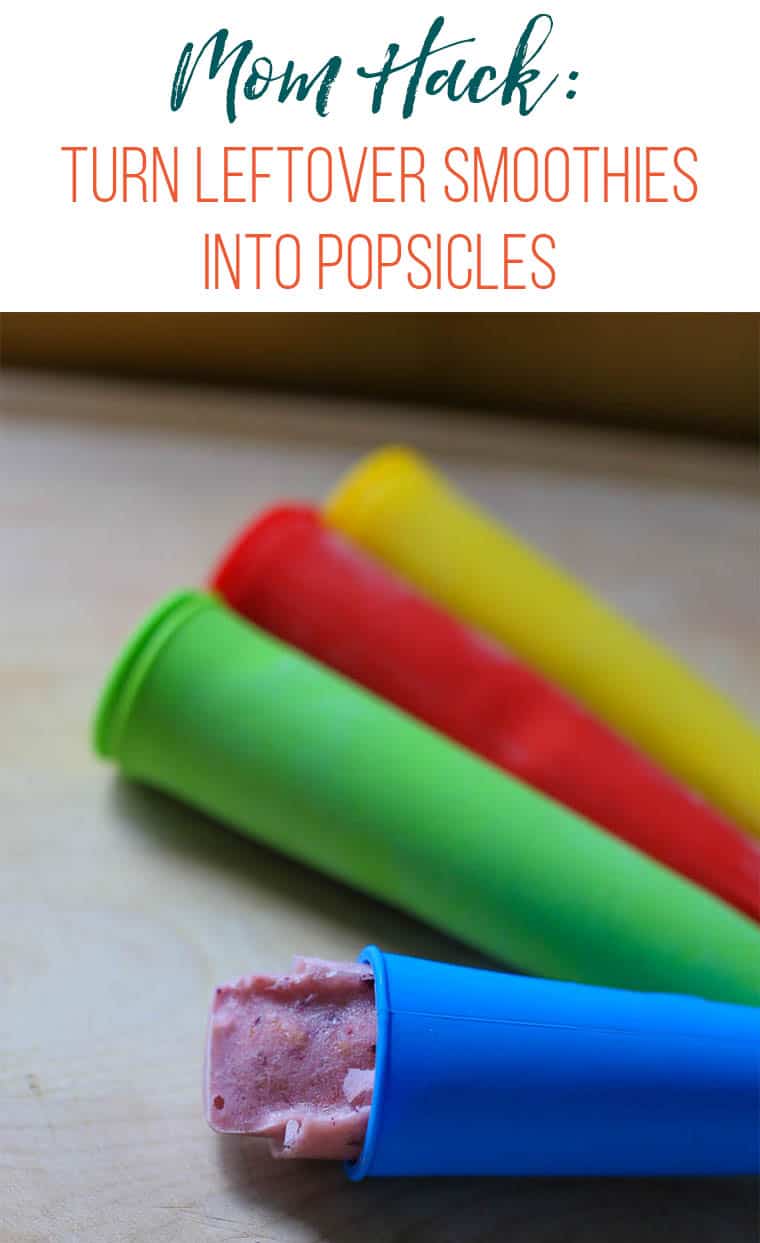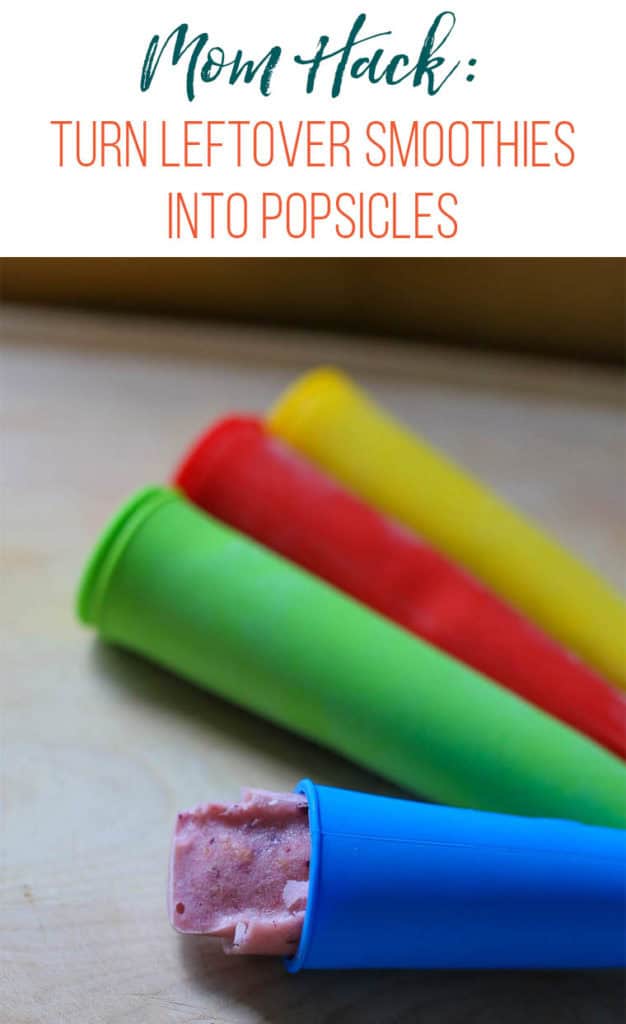 Smoothies are a regular thing in our house. They are a great way to get some fruit, vegetables, protein, and other sneaky nutrition into a breakfast. A few favorite recipes are:
My kids love to help throw the fruit in them and I always throw in a handful of spinach when they aren't looking. We make a good team.
Since there is so much goodness in a smoothie, it pains me to throw any leftovers away. But I've also found that they aren't as good after being refrigerated for a day. This is why I almost always turn my extra smoothies into popsicles!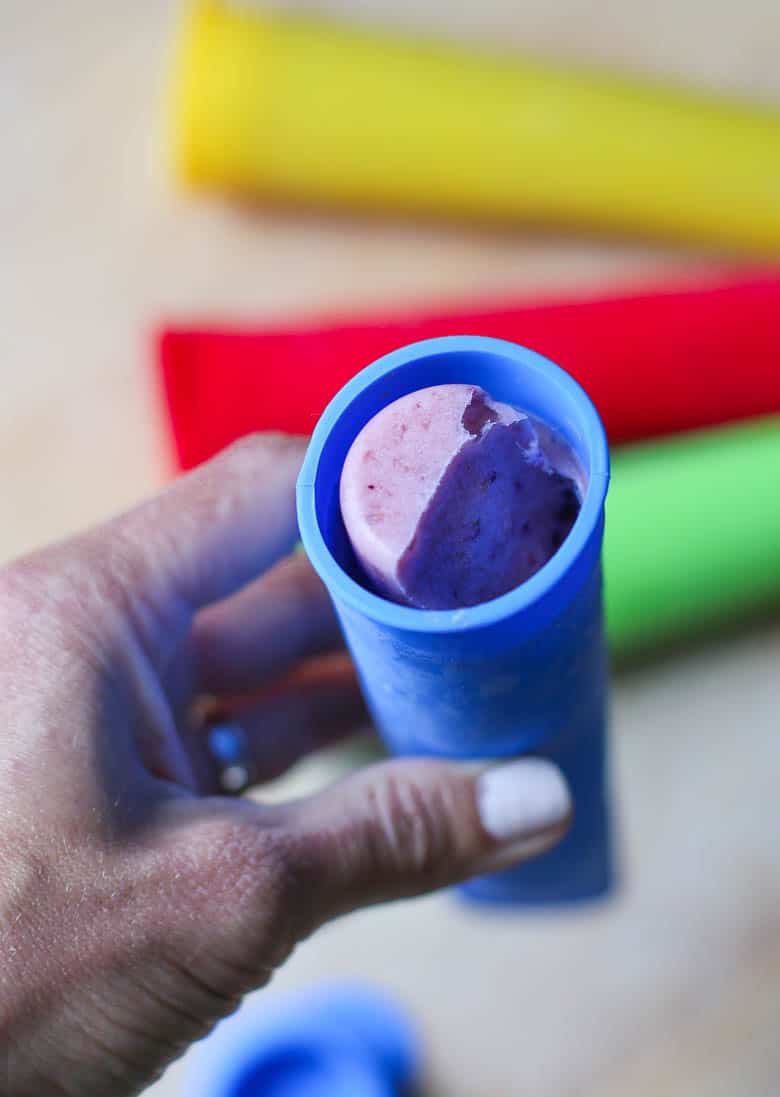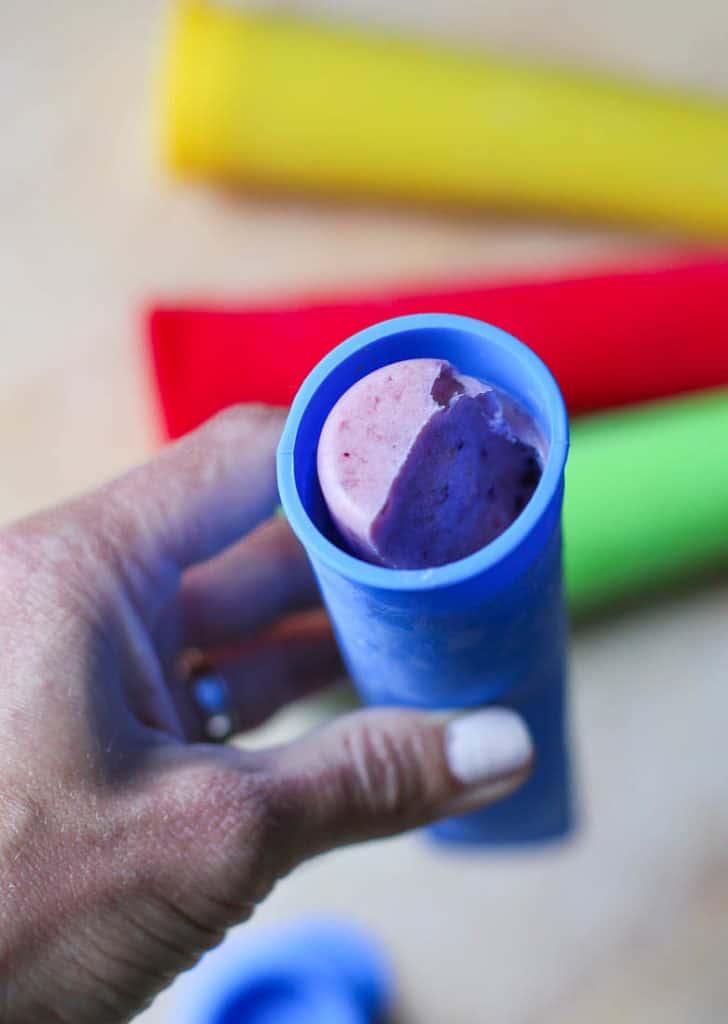 Note: We are a participant in the Amazon Services LLC Associates Program, an affiliate advertising program designed to provide a means for us to earn fees by linking to Amazon.com and affiliated sites. Read our full disclosure policy here.
With these silicone popsicle molds, it is super easy.  Pour the leftover smoothie in, put the lid on it, and freeze them for a few hours. Even my kiddo who presently "doesn't like smoothies" likes the popsicles. Go figure.
I've found that those lids are almost leakproof too!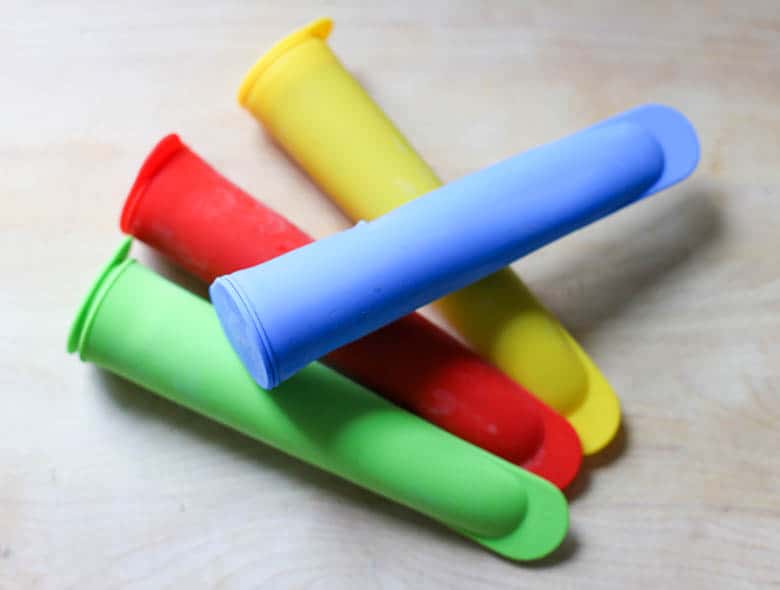 Just wanted to share this super easy mom hack to any smoothie fans who painfully dispose their extra smoothie down the drain.
Save the smoothies!!