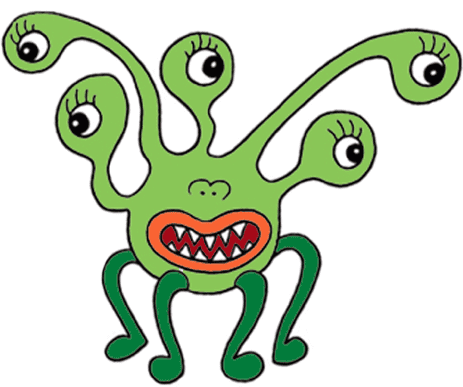 Mommy Monster has been on the prowl.
I've just found myself in a little funk in which I've been quick to anger and acting like a hormonal teenager in the way I have been snippy and quick to anger with my kids. After a middle of the night battle with our three year old not sleeping, my husband referred to me as the midnight dragon. Thanks, honey.
If that's not an eye opener, my three year old has started asking me in the midst of my anger, "Mommy, are you happy?" The genius of this somewhat rhetorical question is that it stops me in my angry tracks and illuminates how silly I am for letting a three year old work me up this much. Making an angry person articulate why they are angry is the best counseling strategy known to man. Well done my preschool counselor. Well done.
The question, "Mommy, are you happy?" has rocked me. It has struck a chord and revealed to me that in that moment I am not living out the gospel in front of my children. My three year old is fearful of my emotional stability and as someone who is trying to teach her about Jesus and model what it looks like to follow him, I have totally blown it.
I've been studying James and listening to Jen Wilken teach it more in depth and have really been chewing on the verse 1:19.
"…let every person be quick to hear, slow to speak and slow to anger."
James is telling us that a mature believer in Christ is someone who is slow to anger. Slow to anger when children blatantly disobey. Slow to anger when one kid hits the other. Slow to anger with temper tantrums are rampant. Slow to anger when naps are interrupted. Slow to anger when sleep deprived. Can we do this on our own will? Heck no. I can't make myself just not angry. Momentary behavior change is not heart change.
I need the Holy Spirit to do the changing on the heart level. I need his help to reflect on the truth that God is slow to anger with me! In his eyes my behavior really isn't much different than my preschooler's. I get upset about silly things that don't matter. I disobey when I KNOW I am disobeying. I pretend I don't hear his voice. I even throw my own little temper tantrums (especially when it involves lack of sleep). My heavenly father sees it all and is slow to anger with me. He's already lashed out any wrath on Christ on the cross and because of that I am seen spotless. Sinless. He's not angry with me because he took out his anger towards my sin on Jesus.
When I dwell on this and really think about it, I am softened. I am humbled. I deserve the mommy monster to unleash her fury on me but I have a savior who is in heaven interceding for me. What a relief! I am free from the well deserved punishment of sin AND I am freed to not be an angry mother.
Dwelling on this truth in addition to a few other scriptures has helped me walk through this funk. It hasn't fixed everything or dissolved all my anger issues at once. I still struggle and probably will until I meet Jesus. But it gives me hope. I'm not a slave to anger (Rom 6). God is not angry at me. In fact he is patient with me as I struggle (2 Peter 3:9).
In the past few days, I haven't been asked the question, "Mommy, are you happy?" very much. To me, this is a good sign. This is fruit. The fact that my three year old can sense her mommy is a bit more at peace is a good sign. God is working and even though I may not see it, my three year old does. I have hope that with each day and each season, God is slowly killing off the mommy monster and replacing it with himself. That is what I hope and pray for.
If you identify with the mommy monster, here are some resources you might like: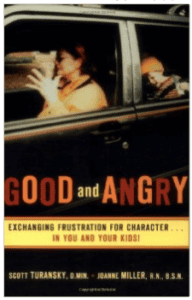 Good and Angry
Parents often feel angry when their children do the wrong things. But responding to children in anger rarely brings about the desired result and can even have a damaging effect instead. Yet anger doesn't have to be the enemy. It can be a trigger that makes parents even more effective. Dr. Scott Turansky and Joanne Miller show them how.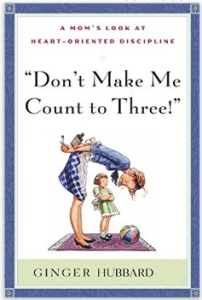 Don't Make Me Count to Three
Do you find yourself threatening, repeating your instructions, or raising your voice in an attempt to get your children to obey? Are you discouraged because it seems you just can t reach the heart of your child? Through personal experience and the practical application of Scripture, Ginger Hubbard encourages and equips moms to reach past the outward behavior of their children and dive deeply into the issues of the heart.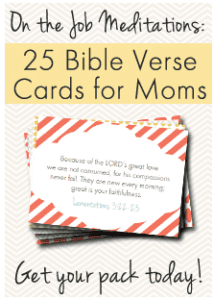 On the Job Meditations
These 25 Encouraging Bible Verses (NIV version) are designed to help you get creative in your time with God, allowing you to practice "on the job meditations." Place these cards where you traffic the most and lift your eyes up all day to your Father in heaven.
https://thrivinghomeblog.com/wp-content/uploads/2014/10/Screen-Shot-2014-10-17-at-7.44.27-PM.png
387
463
Polly Conner
https://thrivinghomeblog.com/wp-content/uploads/2019/10/thrivinglogo.png
Polly Conner
2014-10-24 05:56:32
2020-01-05 15:16:32
"Mommy, Are You Happy?"