My Fight with Binge Eating, Excessive Exercising, and Self Image
Most of my 20-somethings decade I spent on a treadmill both literally and figuratively.
I had a love/hate relationship with food—both binge eating in secret and then paying my penalty by working it off for hours at the gym. I kept tedious notes of my daily food log that filled multiple journals. That's what dietitians said to do if I wanted to be healthy and eat right, so I thought I was doing the right thing. Little did I know that this was feeding the monster, so to speak.
Of course, in my journals, I would leave off the parts that included my huge binges that often came at my weakest points in the day—when I was lonely, tired, sad or just bored. I tore through whatever cereal, chips, and sweets I could find in the cabinet or fridge and paid no attention to how my body felt as I did. During those times, it was like time stopped and I didn't have to feel anything but pleasure.
Looking back now, at almost age 40, I can see that food was a way for me to ward off any negative feelings. I wasn't depressed. I didn't have any big job issues or relational issues. I had wonderful friends and family around me. My binges were triggered by just normal negative feelings that are a part of our broken world.
Eating was a quick way to keep me from feeling something I didn't want to feel. That is…until the binge was over. Then, I went to what I termed "the dark place". I felt so unclean, so out of control, so ashamed. I confessed my sin to God and then always promised myself I would do better the next day. I berated myself with my thoughts, as I told myself about how gross I was that I would do such a thing. Oddly enough, I felt some relief by the negative self talk. But, like the food binges, my "beat myself up moments" only provided momentary relief. The very next day, the exact same pattern would surface again.
Not only did I use food for a purpose it wasn't intended, but during this time, I also struggled to put my body image in its proper place. (Honestly, this is something I still fight to think rightly about.) I needed to lose a few extra pounds after college, so that fueled the fire of over exercising and trying to restrict my eating. I desperately wanted to be thin like our culture tells young women they must be. All of this was an exhausting sin pattern in my life that went on for many years.
Even though I was incredibly embarrassed by my lack of self-control and what I knew was a wrong view of my body, I couldn't hold it in any longer. I was finally able to talk very openly about it with my gracious husband and some dear friends. Bringing my shame into the light was a turning point for me, giving me hope when I felt hopeless. These friends prayed with me, helped me find God's promises to meditate on, and gave me listening ears. Over the years—yes, this was a long battle–they helped me keep fighting the good fight and believing truth during my ups and downs. They accepted and loved me even when I kept failing.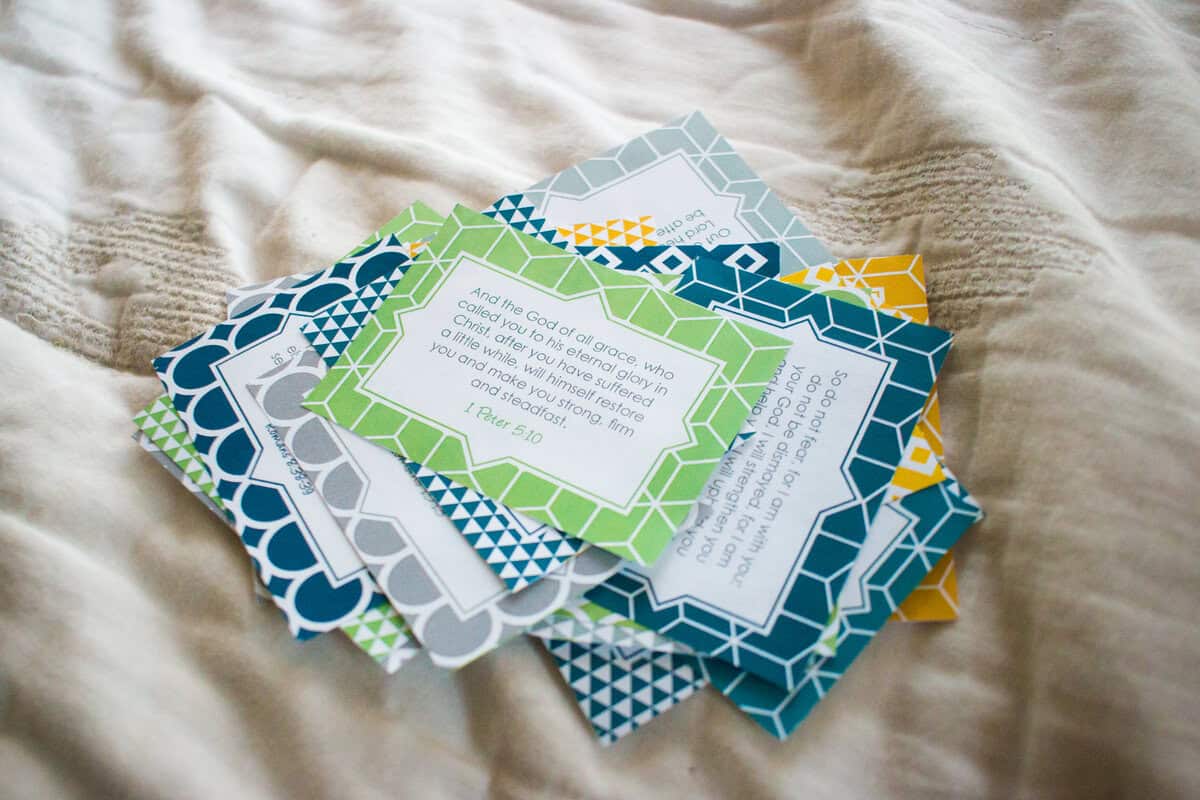 My fight with food brought me to my knees over and over again in repentance and in seeking the Lord's help. He showed me what happens when the heart tries to turn a good gift from his hand (both food and exercise) into something more than it was intended for. I was trying to stuff food and exercise into the "God-shaped vacuum" in my heart, as bothSt. Augustine and philosopher Blaise Pascal famously referred to. They became idols that let me down again and again.
Although I was growing in my faith and drawing help and comfort from friends for years, my disordered eating never really stopped until I got pregnant in my late 20s. I don't know why or how for sure, but God freed me from my self-focus during that time. I lost the desire to overeat and overexercise. If you could have seen me just a month before getting pregnant, you would know what a miracle this was. I suddenly wanted to take good care of my body, so I could take good care of the little boy inside of me. Not so I could get thin.
Sin is always very self-focused, and my disordered eating and excessive exercising were no exception. God, in his great mercy, helped me turn my heart away from myself and toward another, my little boy. I'm still in awe of that and so grateful.
Ever since that time in my life, I have grown in my conviction that no food is off limits but should be enjoyed in moderation for His glory and for my well-being. That's why I never focus on calories but instead try to eat a well-rounded diet of mostly real food. This has helped me find joy in God's good gift of food.
Our cookbook, From Freezer to Table, and blog reflect that view of food. Polly and I often use the phrase "real food meets reality" when it comes to our style of cooking and eating. We try to cook at home and eat real food most of the time, but we give ourselves grace and don't sweat the small stuff.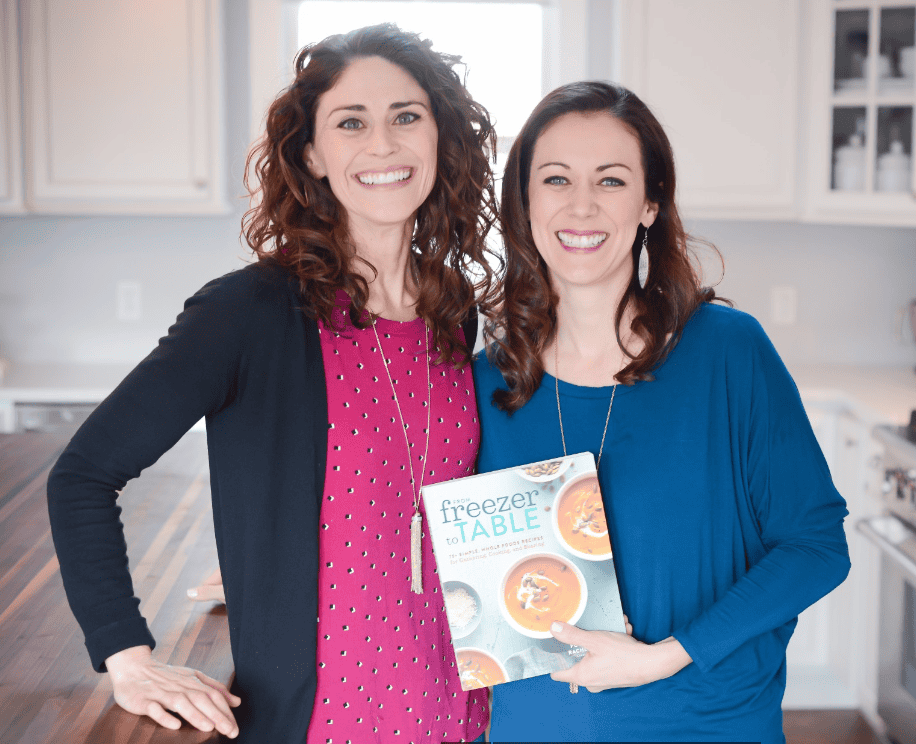 Food is about honoring God through feeding our bodies well and enjoying it with thankful hearts. I hope our recipes can free you up to enjoy all food in moderation, feed yourself and your family well, and encourage a healthy relationship with food, too.
You can listen to my whole story during an interview on this podcast episode on Constantly Under Construction.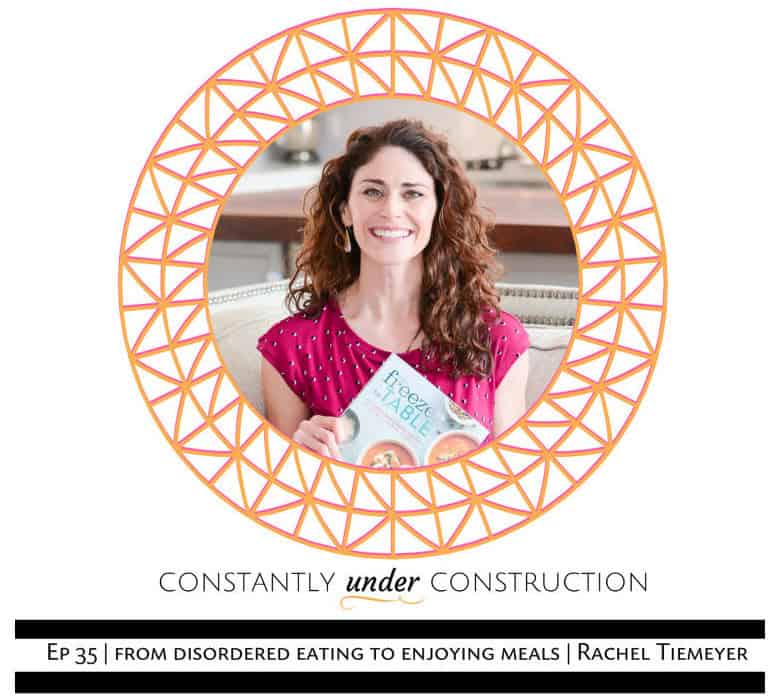 If you found this article helpful, you may also enjoy another candid story I wrote about my 20s, reflecting on the most important moment of my life.
https://thrivinghomeblog.com/wp-content/uploads/2018/06/treadmill.jpg
826
1024
Rachel Tiemeyer
https://thrivinghomeblog.com/wp-content/uploads/2019/10/thrivinglogo.png
Rachel Tiemeyer
2018-06-13 01:00:00
2021-11-03 19:40:34
My Fight with Binge Eating, Excessive Exercising, and Self Image