A Super Simple Summer Freezer Party: The Answer to Our Junk-Eating Slump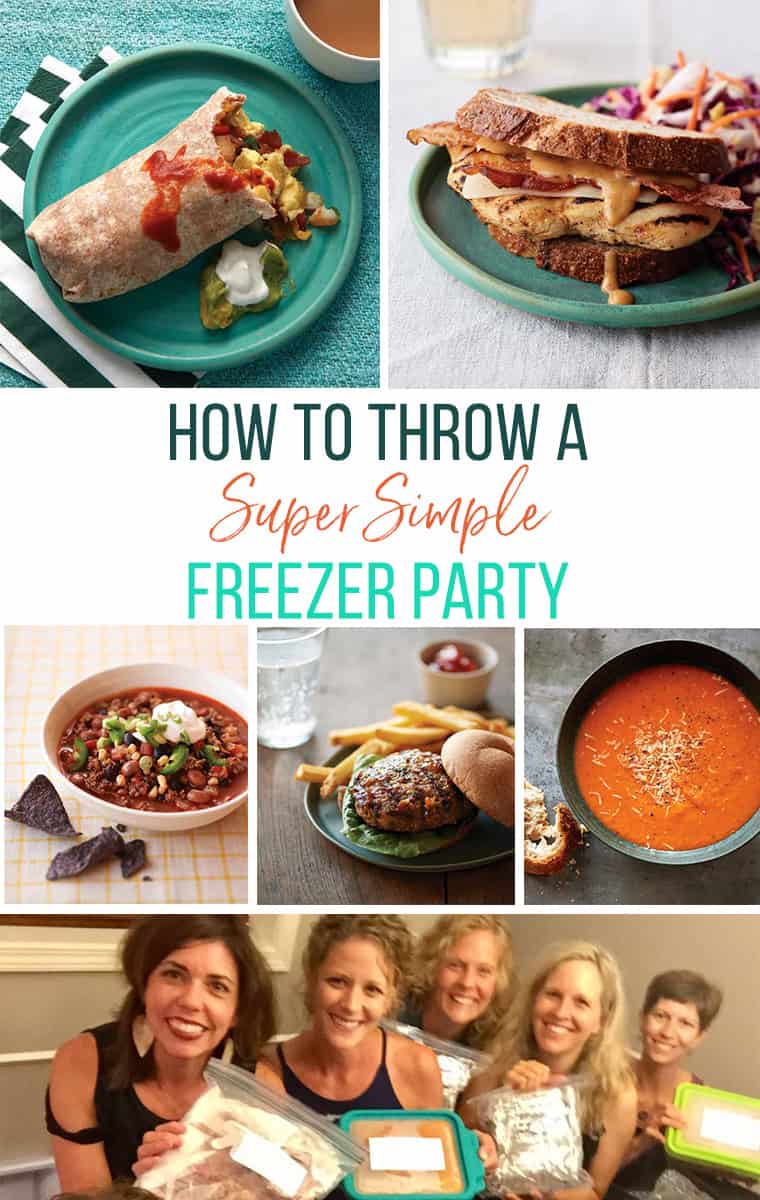 I'm gonna be straight up honest with you all. My family hasn't been eating all that well this summer.
I've been swamped with work, my son has baseball games and practices many nights a week, we've been traveling, and momma just needs some time off. So, we've eaten out waaaay more than I would like. Maybe you can relate. Turns out it's easy to talk the talk of menu planning and freezer cooking, but it gets harder and harder to walk the walk as life gets fuller!
To turn the corner on our junkie eating (and to spend some much need girl time with my gal pals), I asked a few neighbors and friends to come over for a Freezer Party on Monday night. My girls even agreed to make all meals from our new cookbook, From Freezer to Table. Because these ladies are THE best.
Here's a 60 second peek inside our book…
My Modified Freezer Party
Polly and I have had many freezer parties over the years (here's a tutorial if you want to try it), usually cooking in someone's kitchen with a group. And I was in an on-going Freezer Club for seven years when my children were little. Both versions of freezer cooking with your friends are fun and so very helpful. We explain in step-by-step detail how to do both in our cookbook.
However, since I wanted to keep things simple and non-committal at the moment, I decided to throw a modified version–a super simple summer version–of a Freezer Party. I'll walk you through how this concept works and what we recipes made for each other in just a sec.
We interrupt this post with a low quality selfie of happy friends going home with six healthy, kid-friendly freezer meals each…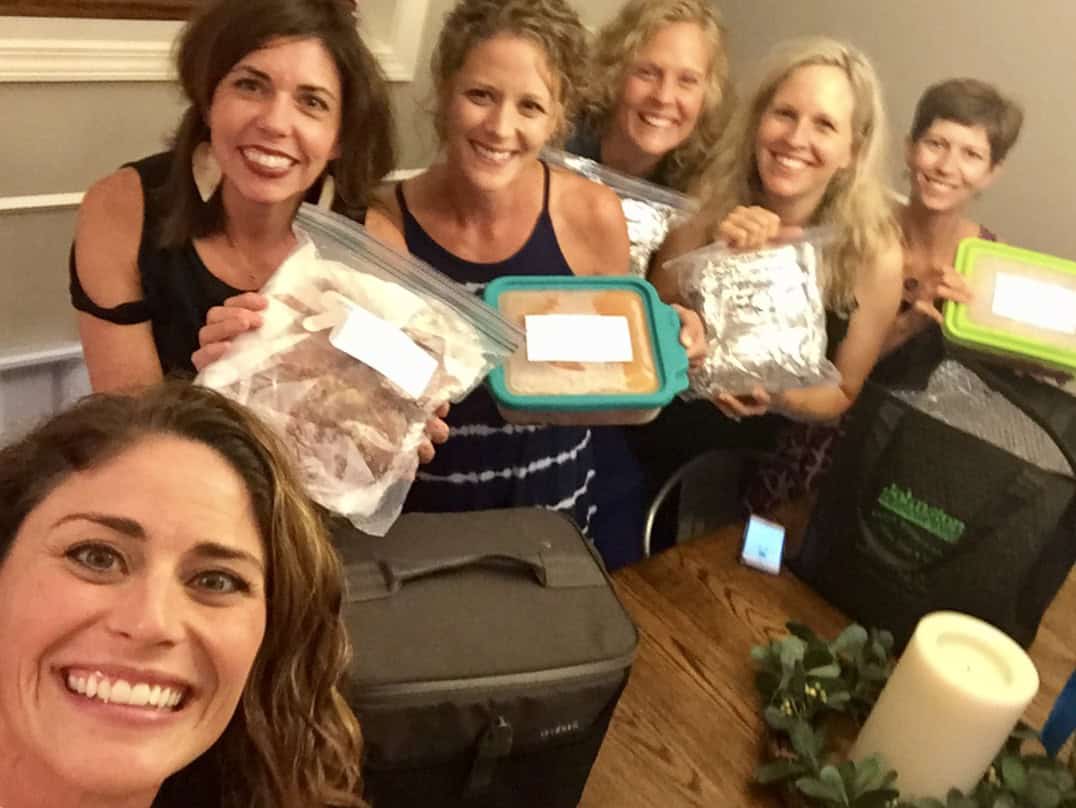 Here's what we did for our modified Freezer Party. Instead of cooking our meals together in my kitchen, we each: 1) made 6 batches of our assigned recipe on our own time, 2) kept one of our batches for our own family, and 3) brought the other 5 frozen meals in a cooler to the party to swap.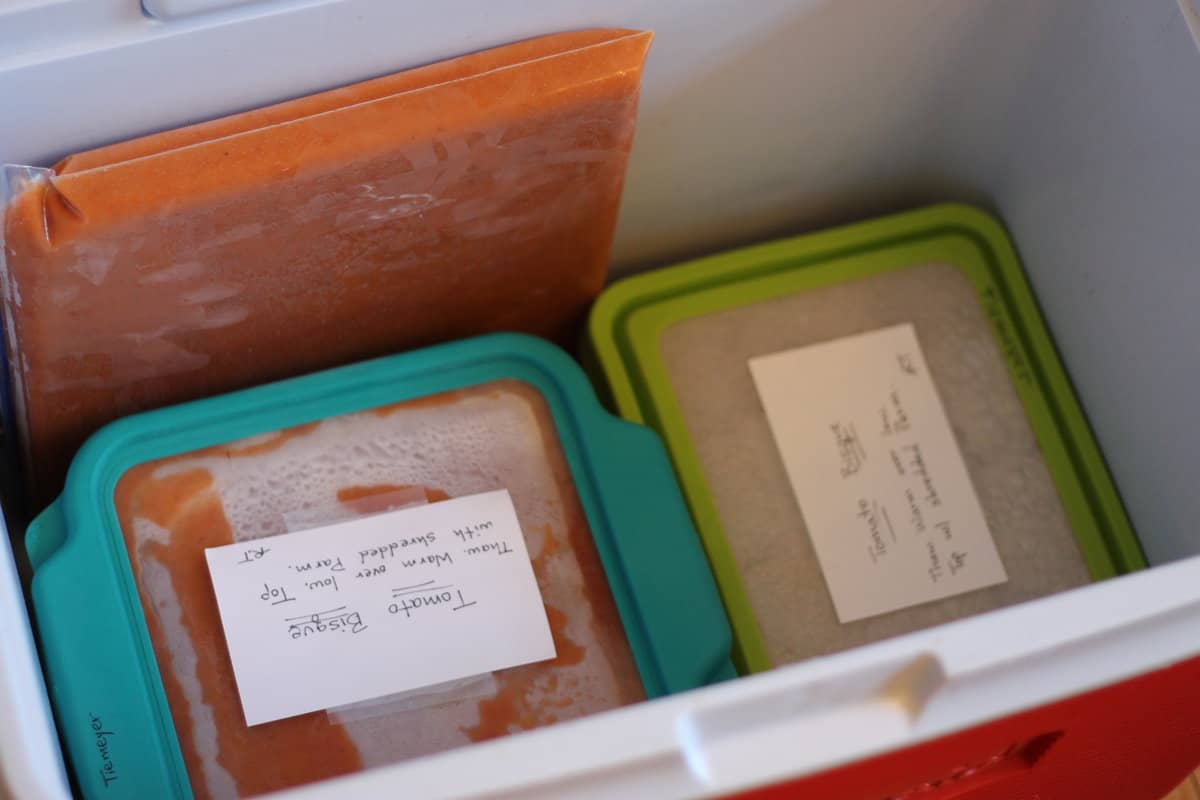 Everyone filled their freezer with 6 different meals in the end. Fun, huh? Read on to see what recipes we made.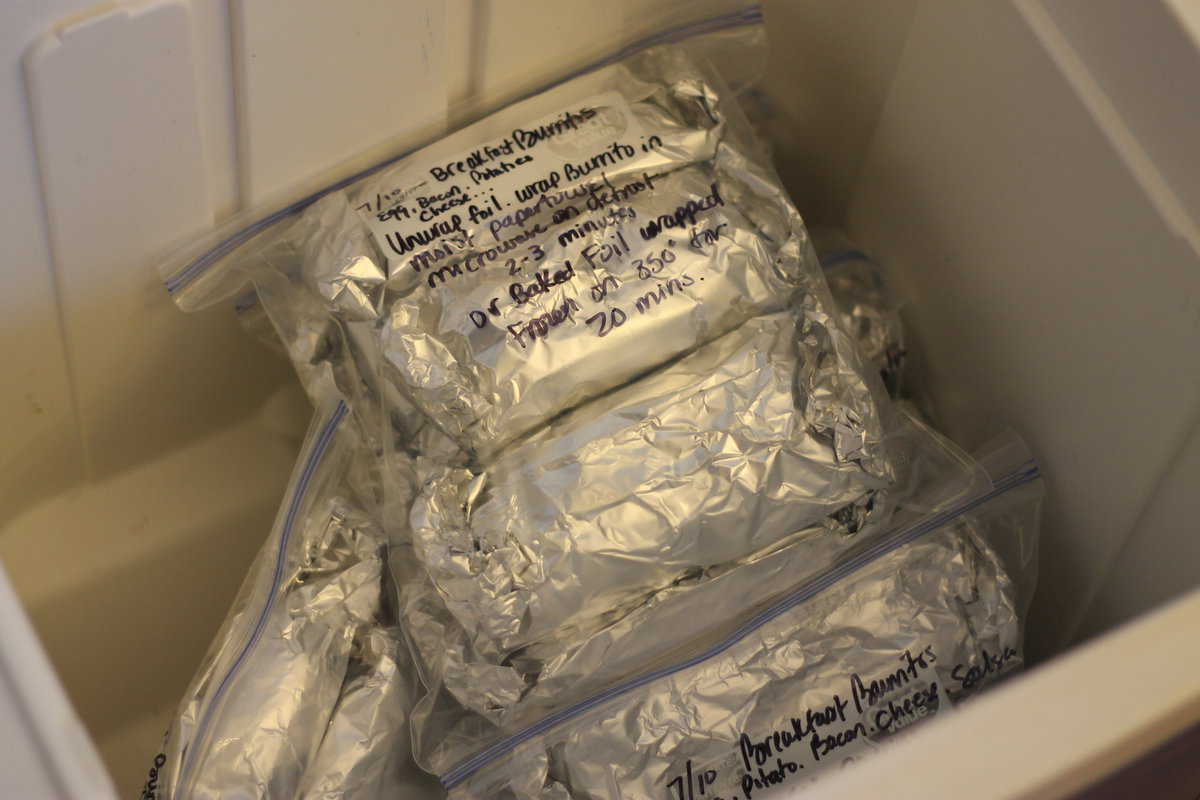 By hosting a modified Freezer Party, we had plenty of time to enjoy snacks and drinks and catching up together. I just served some of my favorite cheeses and crackers, dark chocolate, some fruit, and a few others snackies on my giant butcher block.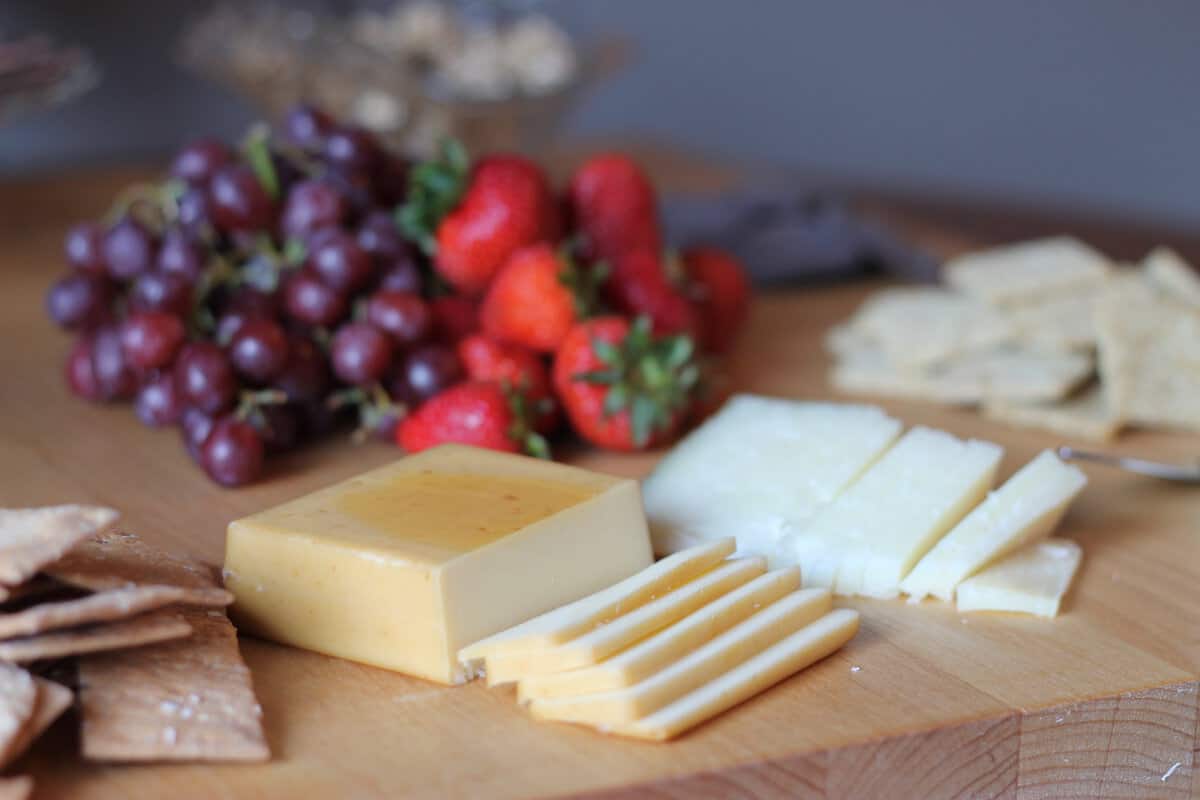 And, of course, a few festive drinks for the girls nights out were mandatory.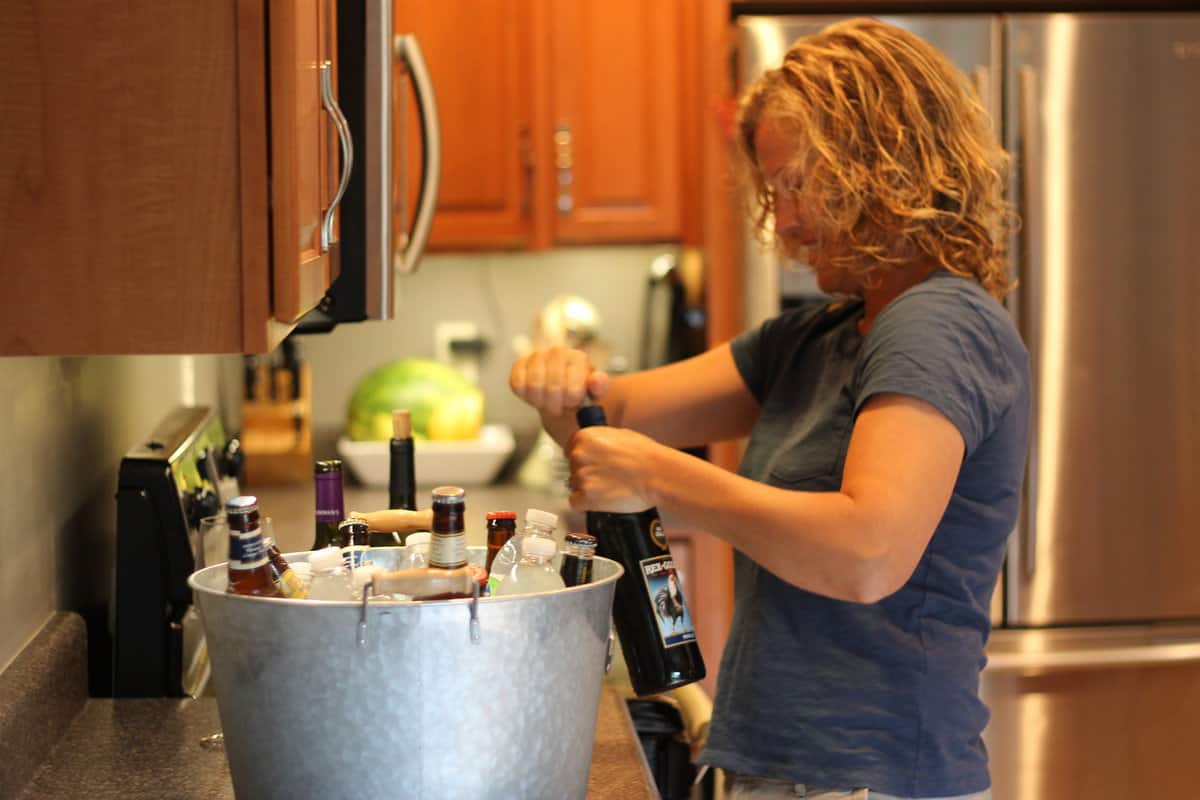 It was a great way to relax and reconnect with my friends in the middle of our packed summer.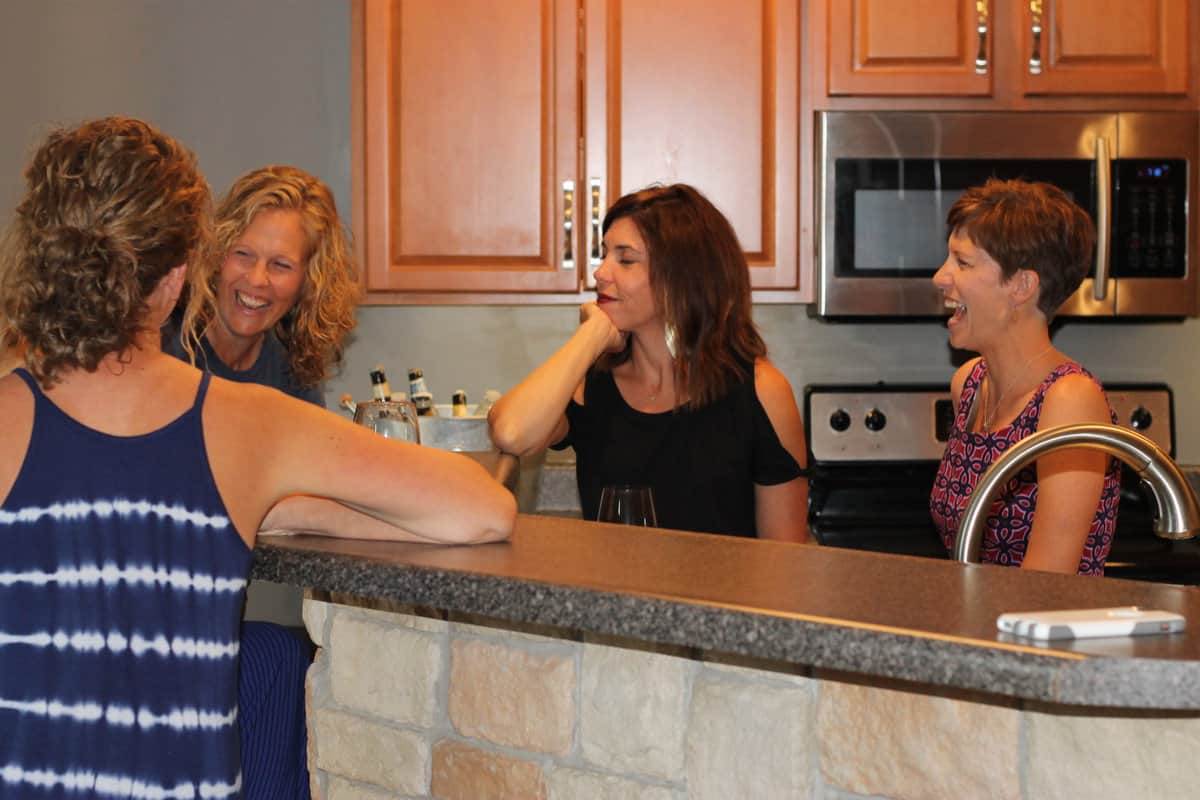 Favorite moment of the night may have been learning about a hair technique for curly-haired girls called "Plopping". Yes, I just said plopping. My always-laughing pal Kelly (below) convinced us all of our need to plop each night.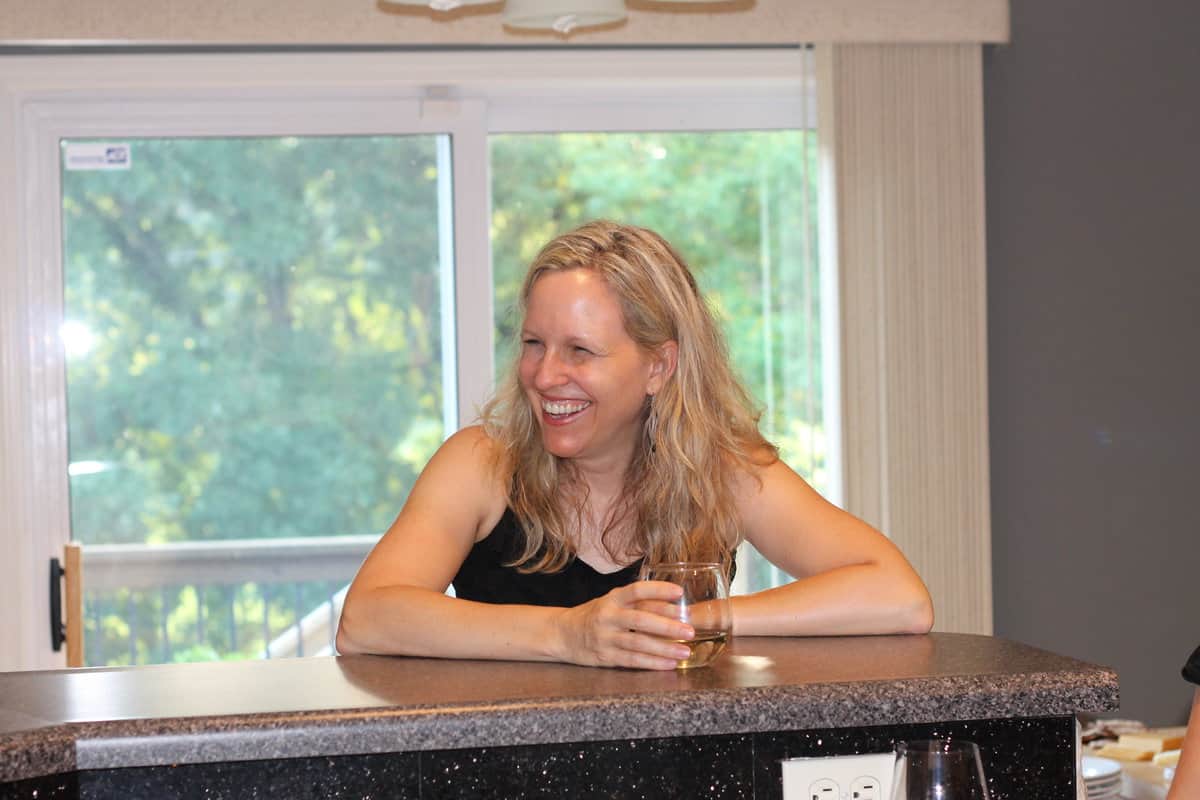 With the sense of humor of a junior high kid, I seized several pun-portunities during the night, of course. "Bottom" line: Watch this video Kelly made us watch if you have curly hair!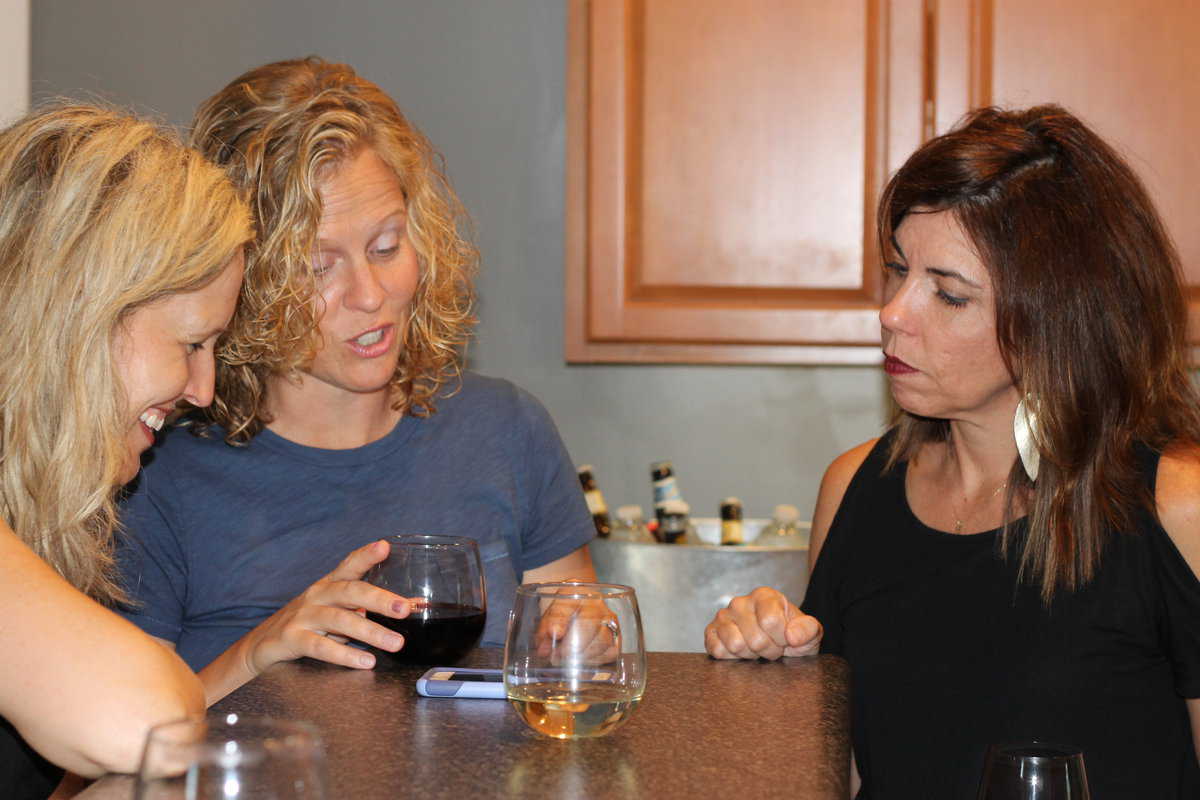 At the end of our evening, we got to work swapping freezer meals. #ChristmasInJuly
Want to see what meals we made for each other (and some pretty photos from From Freezer to Table)?
Our Freezer Party Menu
Meal #1: Cheddar Chive Burgers (Here's a similar one from our blog.)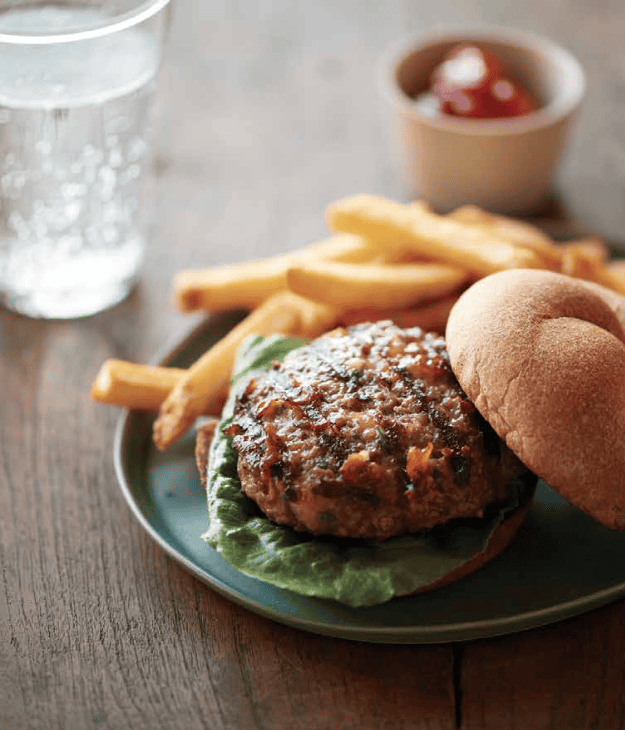 Meal #2: Southwest Breakfast Burritos (Here's a similar recipe from our blog.)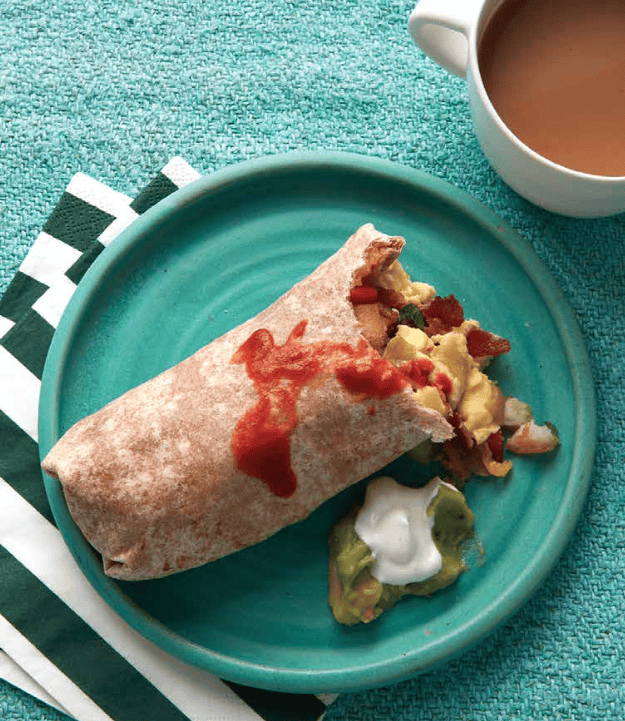 Meal #3: Tomato Bisque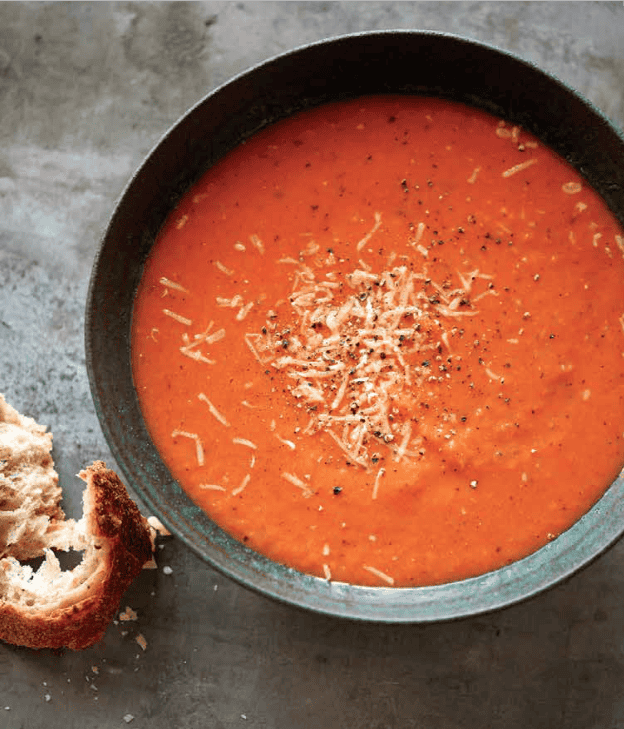 Meal #4: Grilled Honey Dijon Chicken Sandwiches (Here's another chicken sandwich from our blog.)
Meal #5: Slow Cooker Taco Soup (Or try this Crowd-Pleaser Mexican Soup.)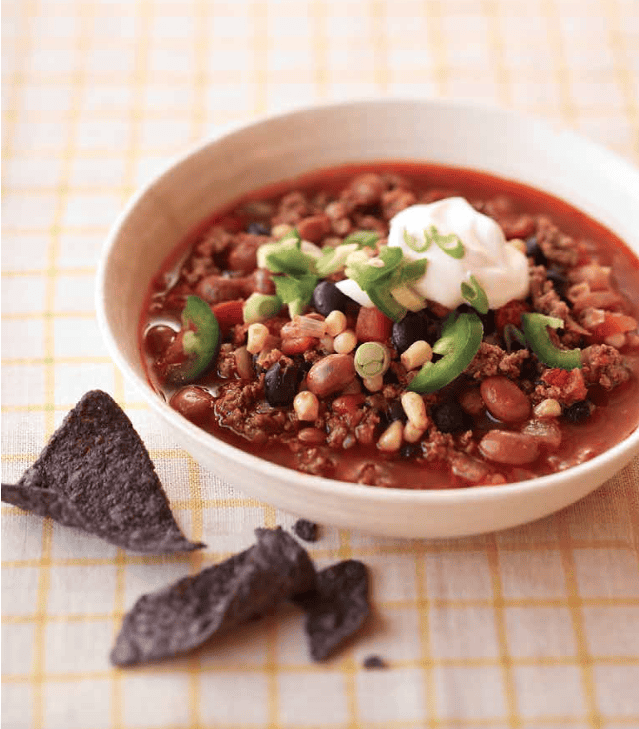 Meal #6: French Dip Grilled Cheese Sandwiches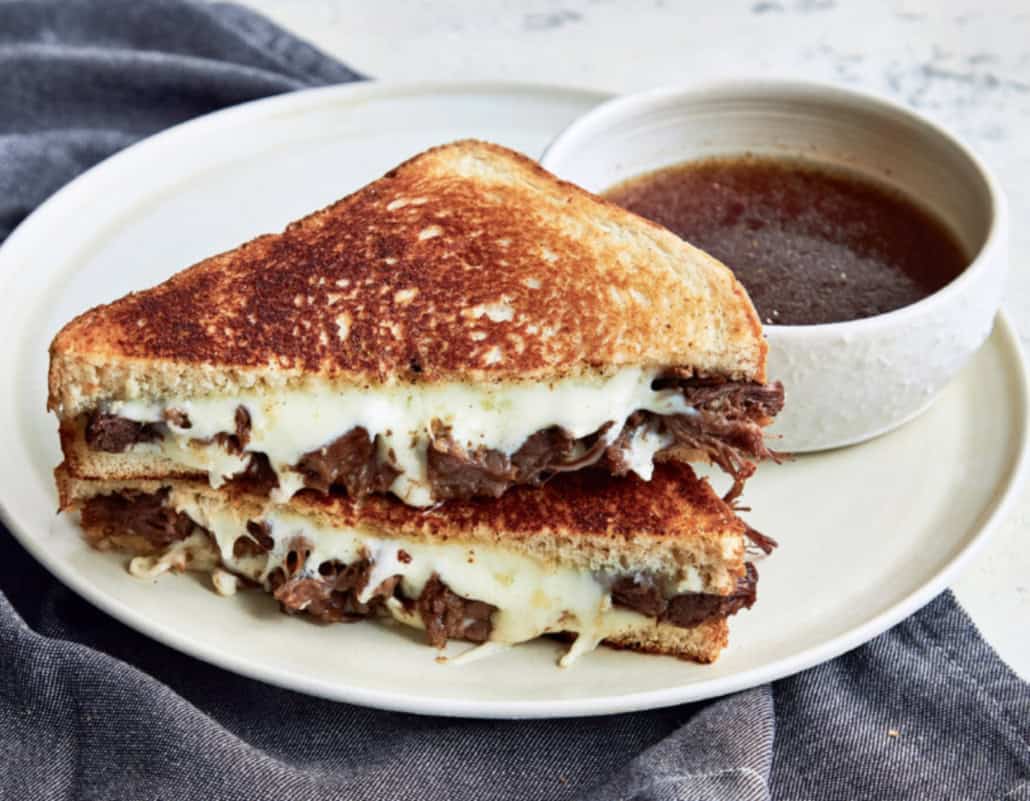 I mean to tell you, my pals were really stoked about this party and the food they came home with. They were texting back and forth already planning the next one within minutes of leaving my house.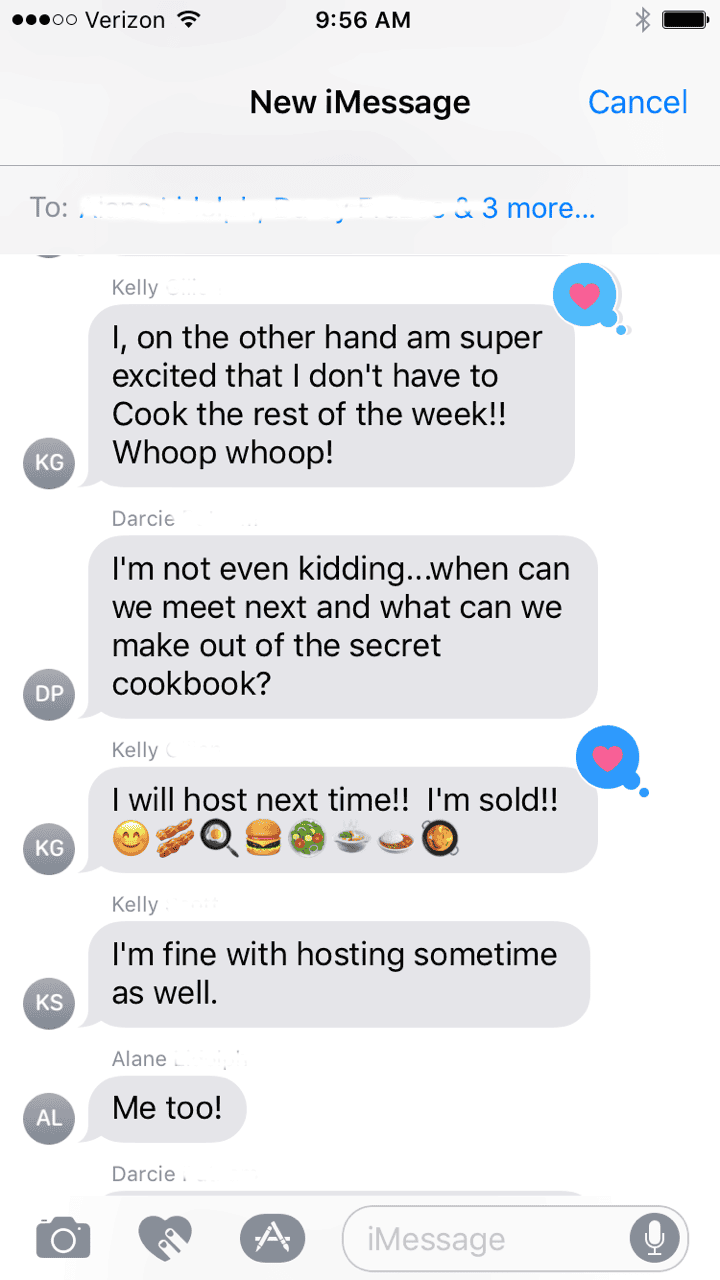 Want to Throw a Freezer Party for Your Friends?
Would you like to give a Freezer Party a try with some friends? Our cookbook is the ultimate resource to help you and your pals get together and stock your own freezers, too.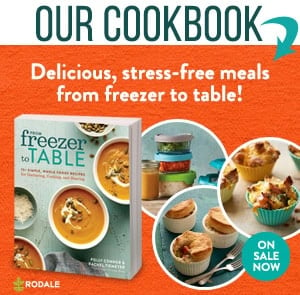 Want more healthy, family-friendly freezer meal recipes? Check out our extensive freezer meal recipe collection here.
https://thrivinghomeblog.com/wp-content/uploads/2017/07/how-to-throw-a-super-simple-freezer-party.jpg
1200
760
Rachel Tiemeyer
https://thrivinghomeblog.com/wp-content/uploads/2019/10/thrivinglogo.png
Rachel Tiemeyer
2017-07-12 02:00:00
2020-08-12 10:07:32
A Super Simple Summer Freezer Party: The Answer to Our Junk-Eating Slump