New Blogger Shoutout: Mom's Growing Home
One of our growing passions about blogging as a part-time job is helping new bloggers get a strong start. We've learned so much along the way and love to help others take the next step in their blogging careers.
In an effort to give some brand spankin' new blogs a jump start, we will regularly introduce a few select ones to you. These bloggers are getting their own special feature because they signed up for their site through our Blogging Basics Series.
Today we are excited for you to meet Kayla from Mom's Growing Home. Take it away, Kayla!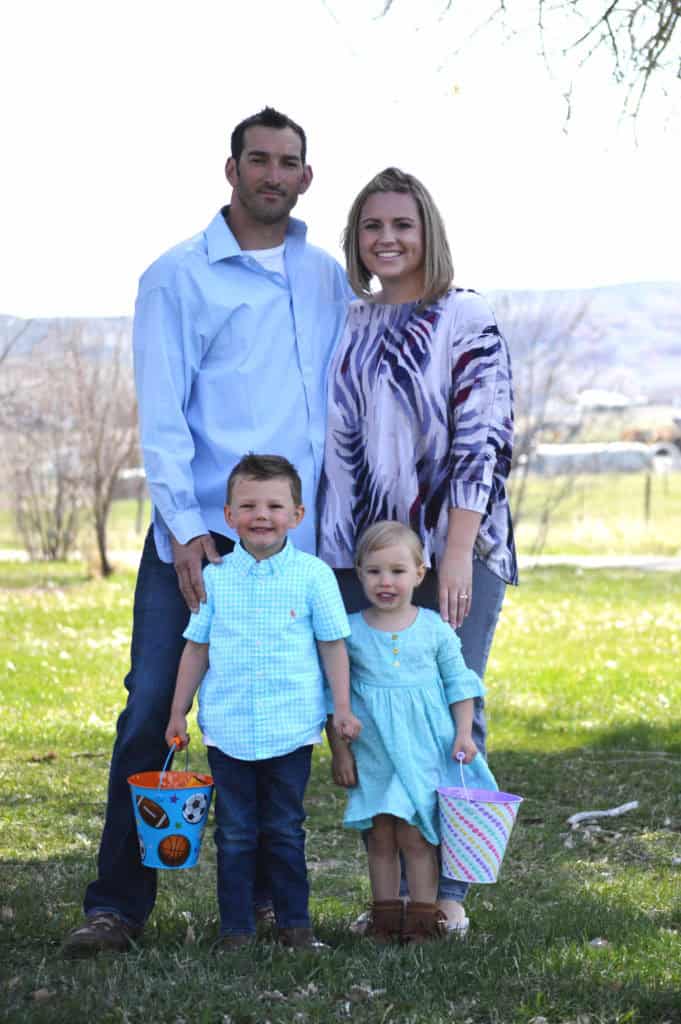 Hey fellow moms and friends! I'm so excited to be sharing my blog, Mom's Growing Home with you all. My name is Kayla and I'm from Wyoming! Yes, we have highways here, and no we don't go to school on horseback! Trust me…I've heard it all! Actually if any of you get a chance you visit, we have some beautiful mountains here and, believe it or not, lots of things to do! Anyways, I wanted to introduce myself and let you all know what my blog is all about.
I am a stay at home mom with two beautiful children! Landon is 4 and Calisty is 2 (she'll be 3 in July). They keep me busy pretty much all the time! My husband's name is Jon. His work takes him away from us a lot of the time, which is very hard, but the kids and I manage! We are actually getting ready to celebrate our 7 year anniversary May 29th!
I started a blog because:
I want to help other moms out there with advice on anything from health, exercise, organization, design, recipes, education, and so much more! I have my teaching certificate and my Master's in Educational Technology, with an endorsement in Library Media, so I will be sharing education tips for you and your children!
I'm growing my business, and I promote supplements that have helped me lose 22 pounds and 20 inches in less than three months! They are NOT diet pills, nor do I promote anything like that! These supplements help to reset your metabolism, detox your body, balance hormones, maintain healthy blood sugar levels, boost your energy, and so much more! The program we follow is very easy and super healthy! I feel like I'm 20 years old again!
I enjoy writing and I have a journalism degree that I might as well put so use!
Lastly, I share my personal journey with endometriosis, how I dealt with it, and my much needed hysterectomy and recovery. I even let you all know about a little something that helped me get some relief from the pain I experienced!!!
So please, hop on over and check out my blog! I also have a Facebook page, Pinterest page, and you can follow me on Instagram to keep up with me and my little ones! Thank you and hope to see you all very soon!
Thanks, Kayla! Sounds like you have some great wisdom to offer readers.
In case you didn't know, we love helping bloggers out in this way. If you have a blog or are even interested in what it takes to start a blog, make sure to join our Thriving Bloggers Newsletter.  
https://thrivinghomeblog.com/wp-content/uploads/2017/05/moms.jpg
6016
4000
Polly Conner
https://thrivinghomeblog.com/wp-content/uploads/2019/10/thrivinglogo.png
Polly Conner
2017-06-04 05:03:09
2020-01-03 15:23:29
New Blogger Shoutout: Mom's Growing Home