Newbie Blogger: Transformed 4 More
One of our growing passions about blogging as a part-time job is helping new bloggers get a strong start. We've learned so much along the way and love to help others take the next step in their blogging careers. In an effort to give some brand spankin' new blogs a jump start, we will regularly introduce a few select ones to you. These bloggers are getting their own special feature because they signed up for their site through our Blogging Basics Series. Today, we welcome Transformed 4 More. I love that they are aiming to be the "go to" website for teens to get positive information about a variety of life topics. Take it away, ladies!!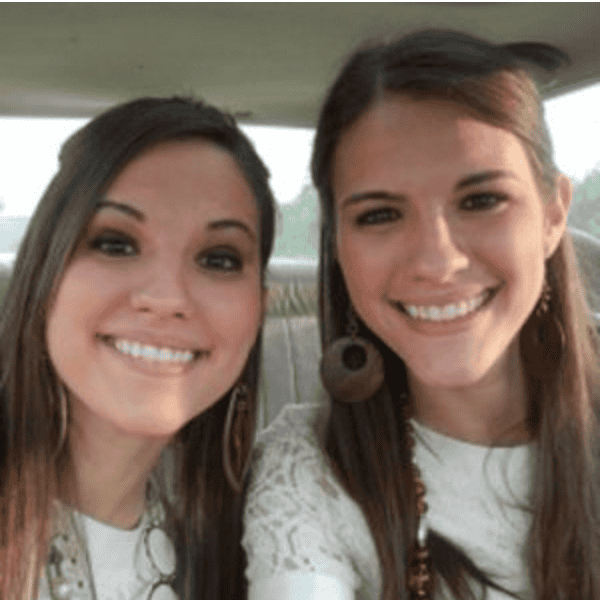 Teenagers today are growing up with challenges that didn't exist for most of us. Teens today are bombarded with messages about life, love, and relationships that are utterly false and will only lead them down a road of destruction.
After spending the better part of 10 years working with teenagers through summer camps and as a teacher, I knew I had found my calling in life, but still in the back of my mind, I always felt like I wasn't doing enough. I loved teaching, but I felt like God was calling me to do more. I wanted to be able to tell students about life and, most importantly, about Jesus.
After multiple conversations with my twin sister, who also has a passion for teens, we started brainstorming and praying, and from that, our website, Transformed 4 More was birthed. The name comes from Romans 12:2, that states, "Do not be conformed to the patterns of this world, but be transformed by the renewing of your minds…". We want teens to know that a life with God is better than anything the world can offer.
The primary audience for our blog is teenage girls. The main focus of our blog is relationships, whether that be with God, parents, peers, or dating relationships. My favorite thing to write about is teenage dating, so there's a healthy dose of that on our site right now. This topic is something I am extremely passionate about because for years I have seen girls give up so much to be in a relationship and become emotionally scarred at such young ages.
We also write about Christian music and teenage struggles, and at times throw in a few things about school success and preparing for college. We want to be the "go to" website for teens to get positive information about a variety of life topics.
Some of our most popular posts include:
Our next series of posts is going to be about teenage dating violence.
I feel like I'm making our website sound extremely serious, but we have a lot of fun too! We just released our "Teenage Dating Basics" videos that show a good date v. a bad date.
So what now? Visit our website and sign up for our newsletter! Not a teenager? Send them the link or forward them this post! Also, we would love for you to follow us on social media. Pick your favorite or pick them all!!
Instagram, Twitter, Facebook, and Pinterest
We also have an "About Us" video you can watch if you would like:
It's been said, "Whoever wants the next generation will get them." We want to help raise up a generation for Christ. Thank you for reading and thank you to Thriving Home for the opportunity to share.
God bless you all,
Sarah & Susan
https://thrivinghomeblog.com/wp-content/uploads/2016/11/Screen-Shot-2016-10-31-at-10.42.53-AM.png
600
600
Polly Conner
https://thrivinghomeblog.com/wp-content/uploads/2019/10/thrivinglogo.png
Polly Conner
2016-11-09 09:31:30
2020-01-03 15:21:51
Newbie Blogger: Transformed 4 More