On Being a Stay-At-Home Mom (Part 2): 8 Reasons It's Worth the Sacrifice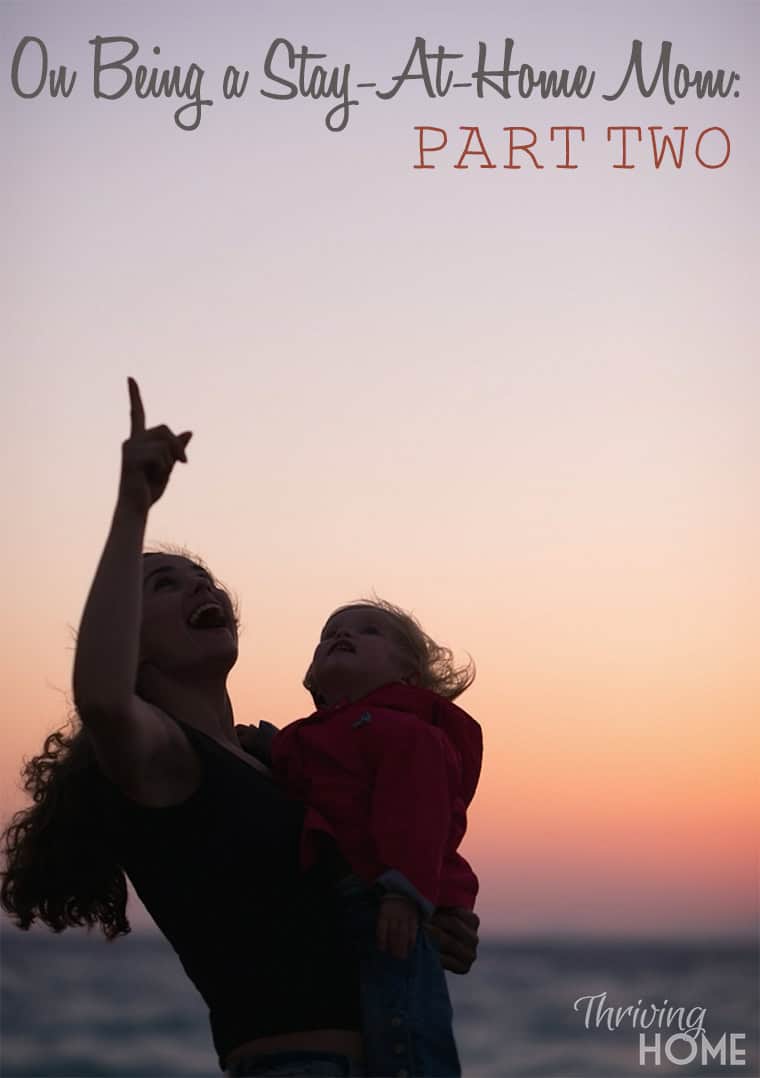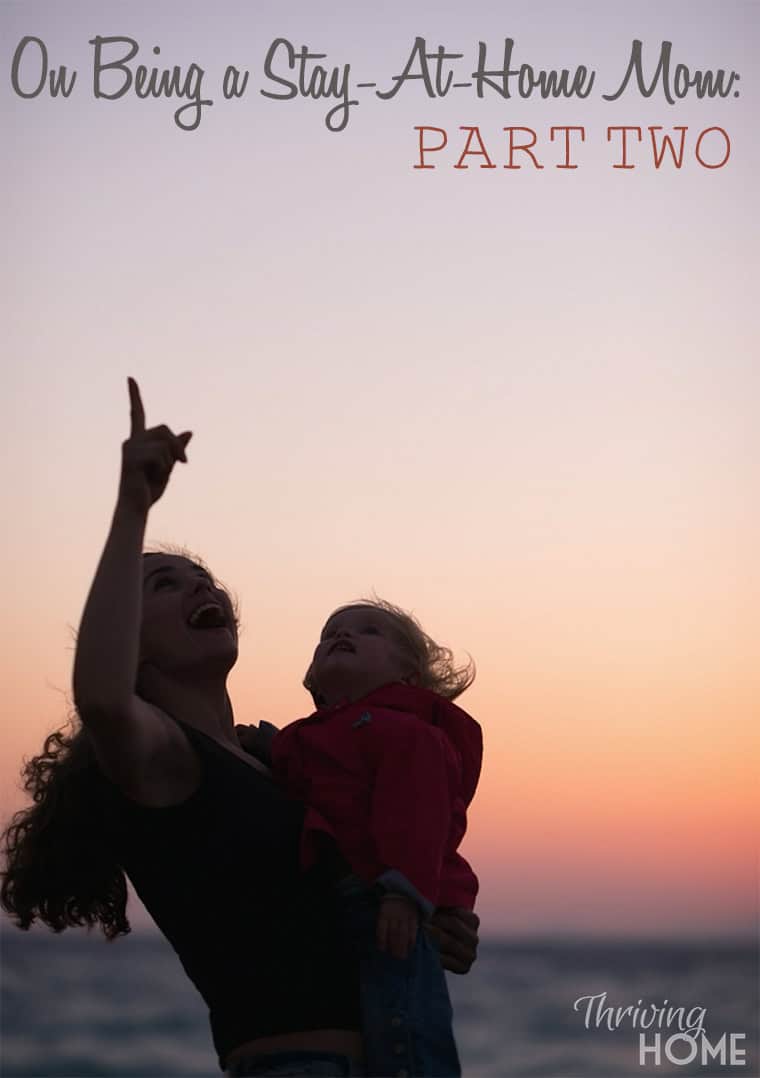 You may want to read Part 1 of this blog series first. FYI, there may be some affiliate links within this post.
"I must choose to do those things that will give satisfaction as I view my life as a whole, rather than measure satisfaction at the end of each day."
When I first became a mom, I read a book called A Mother's Heart by Jean Fleming. Chapter after chapter, Fleming gives a big picture view of a Christian mom's role, as well as practical ways that those play out at home. Fleming's quote above is one of my favorites, because if we don't look at mothering through the "big picture" lens, then we're bound to get discouraged or side tracked.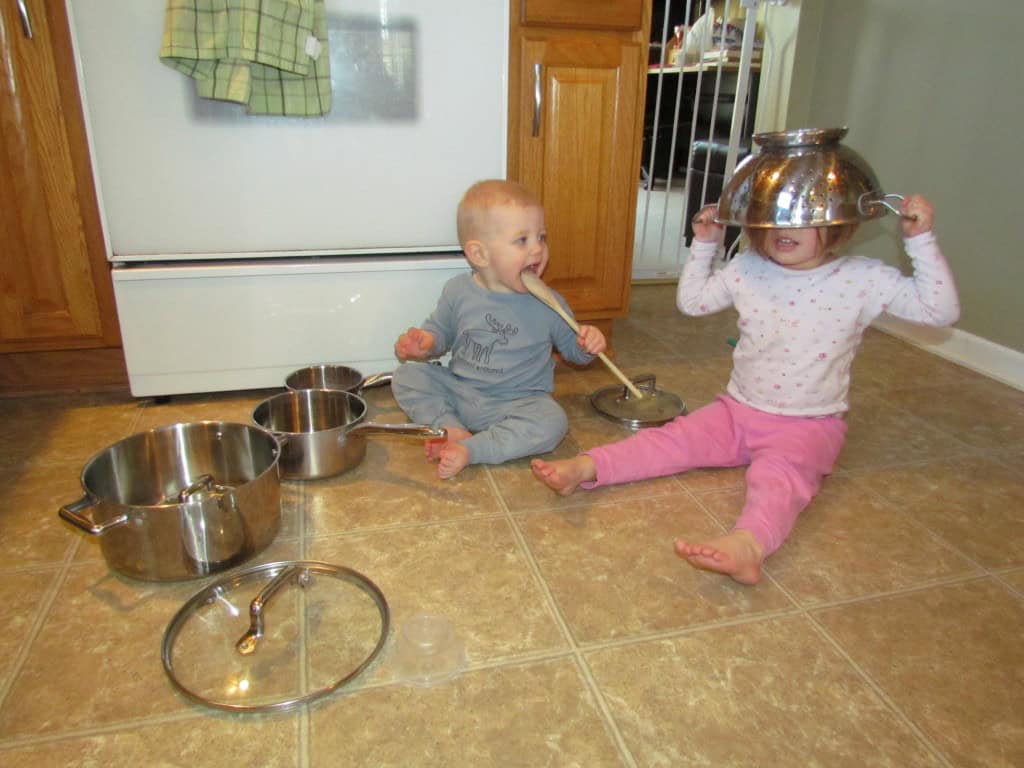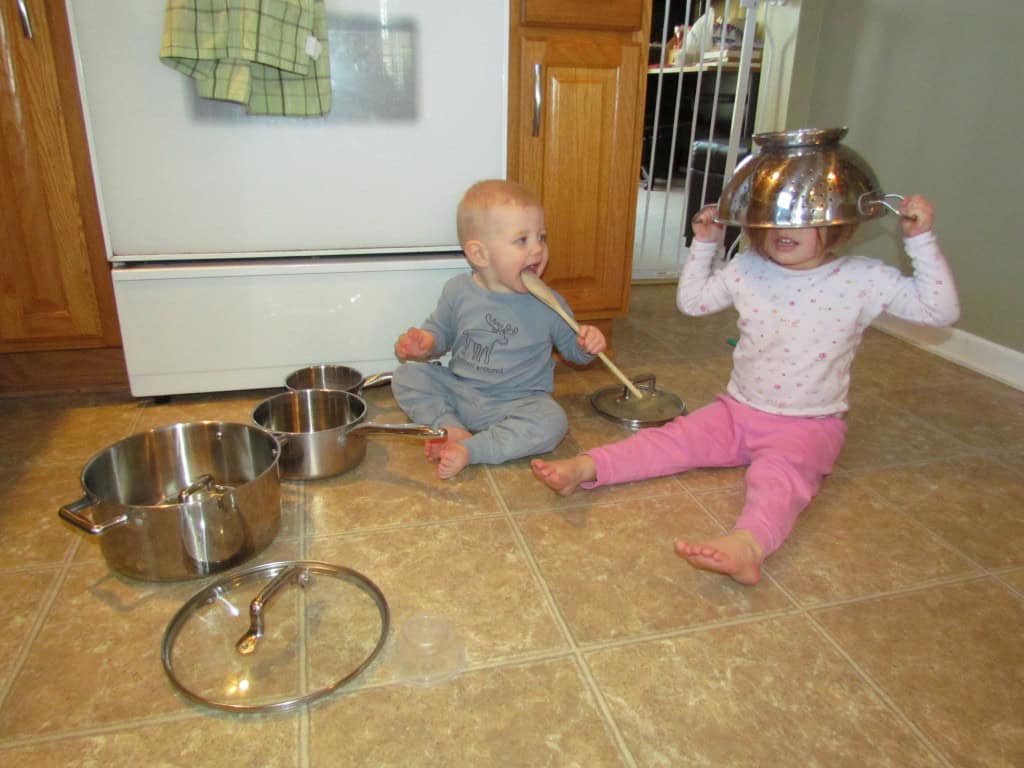 With that in mind, I want to share eight "big picture" reasons (and there are many, many more that I'd love for you to chime in and mention!) that I think being a stay at home mom is worth the sacrifice from my experience. Some of these I knew beforehand, but most of them I've seen happen before my eyes in the past nine years of being home with my three. As I finish up my final year at home with my youngest, I want to remember these compelling reasons for being home, because even now I can lose sight of the end goal.
1) You can help shape your child's worldview and understanding of the Gospel during the most formative years.
You've probably heard it said that children learn more in their first five years of life than any other time. This is prime time for shaping their view of God and the Gospel–even for babies. And, guess what? If you don't shape their worldview, someone else will whether you want that or not. PBS will. Disney will. The school system will. Their friends will.
You have so many teaching opportunities all day long when you stay at home. Read some of these excellent children's Bibles to help give your kids a grid to see life through that makes the most sense. Over time, you will help them see their sin, their need for a Savior, and the hope that is found only in the Gospel! You…yes, you…get to make perhaps the biggest impact in the eternity of your own child.
It's these kind of moments you don't forget…
2) Form a deep bond with your child.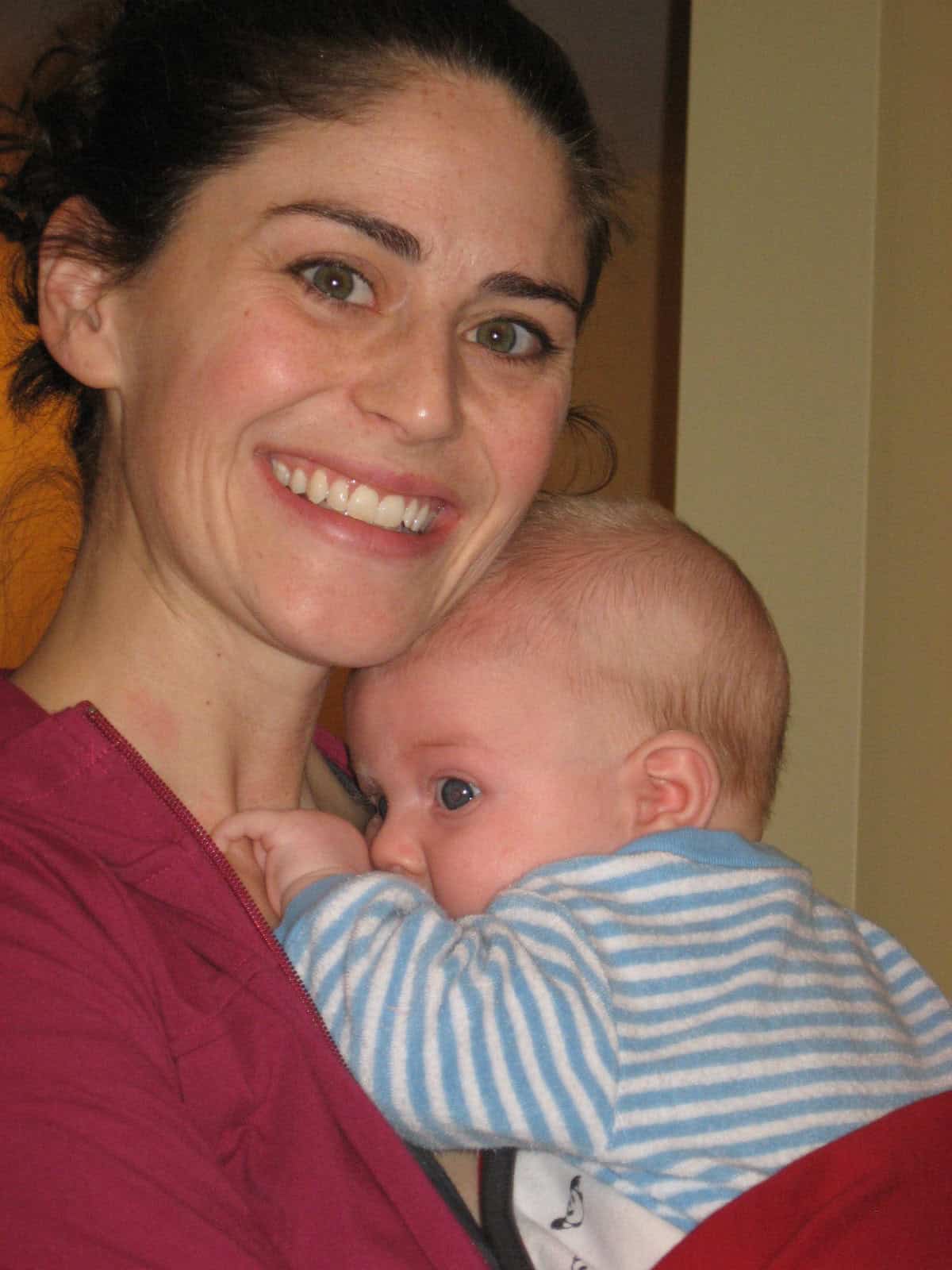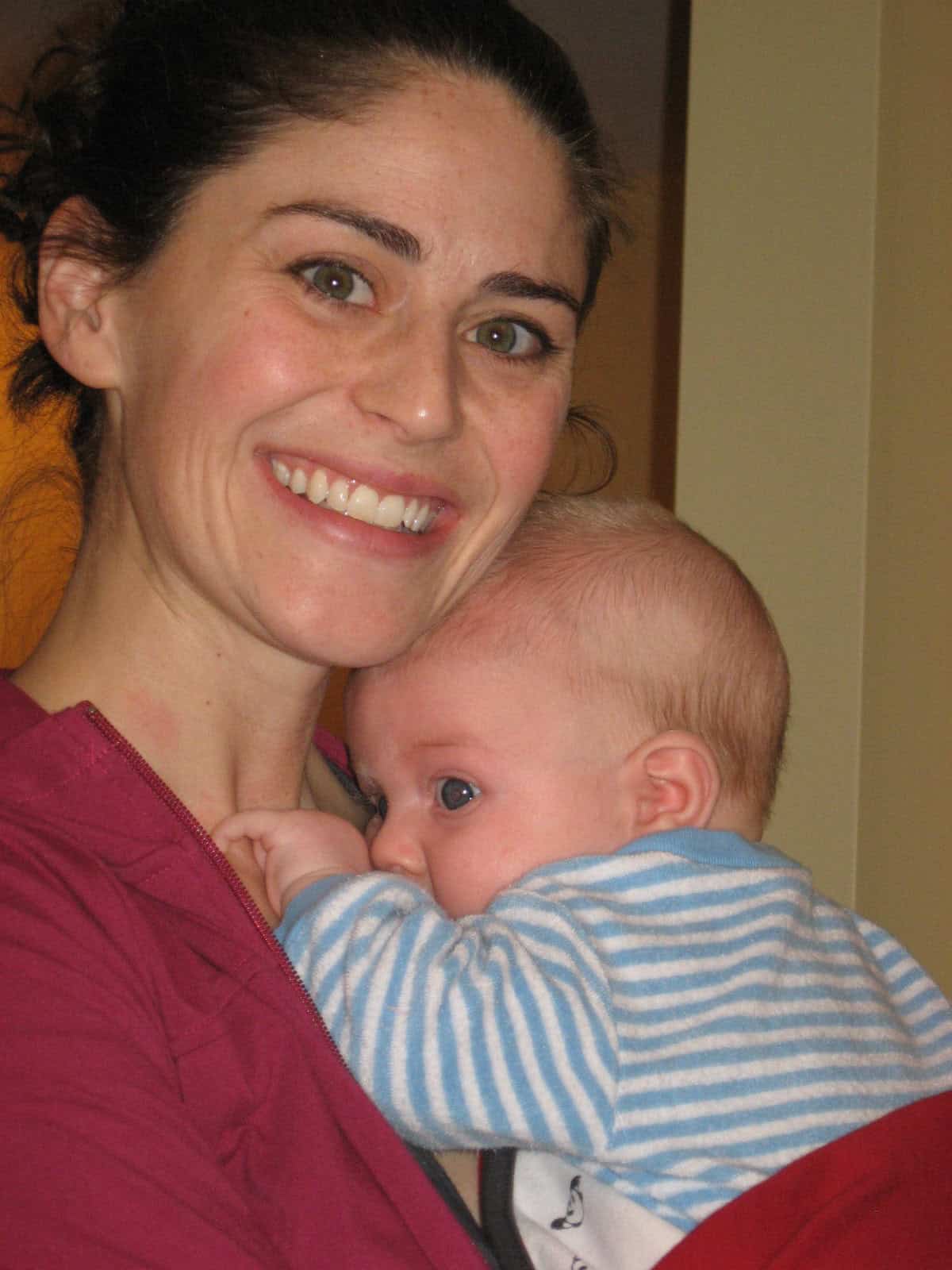 The reality is that no one cares as much about your child as you do.* As you probably know, the more time we spend with a friend or loved one, the closer we can become to them relationally. The same principle is true with our little ones. These early bonding years are so important to our child's development!
A mother intuitively knows (or learns over time) what each cry means, what her child's body language communicates, how her child is feeling, and sees areas that need correction. Being at home full-time (or spending intentional and undistracted time with our children when we are not working) means we can stay in touch with where our children are physically, emotionally, and spiritually. We get to bond in a special way that only spending hours a day–rocking, reading, laughing, playing–together can create. What does a strong bond with our child do for their future? Well among many positives, it means they learn to trust. And trusting others is one of the most important keys to healthy relationships and friendships in our child's future.
*Hear me say this: I'm a big proponent of using babysitters and family members (that you trust to be a positive impact) to help with your children. It's wonderful and necessary for kids to learn that they can be independent from mom and dad over time and for mom and dad to have alone time together. Our children can learn so much from other trust-worthy adults, too. In fact, I have always worked part-time when staying home with my children, so they have had trusted babysitters for 10-15 hours a week from day one.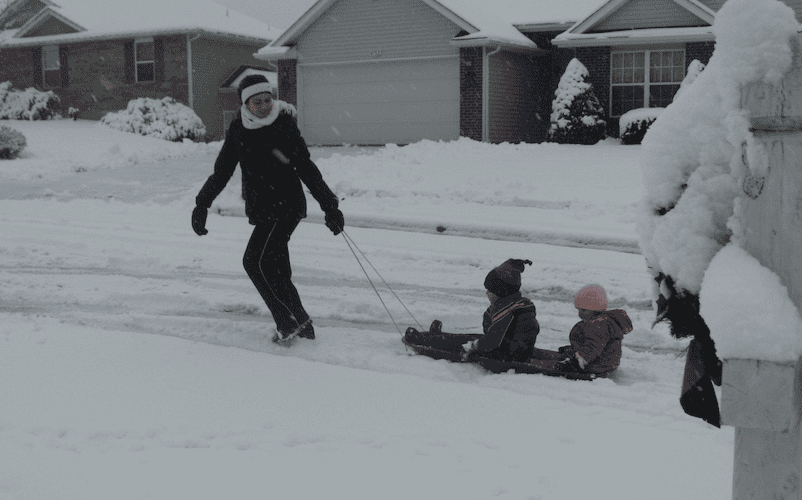 3) We get to be our child's first and primary teacher.
This is a similar point to #1, but I want to expand on it a bit. One of the parts of staying home I've personally enjoyed tremendously is helping and watching my children learn about the world we live in through everyday activities. We get many hours to be students of our own kids, which means we can help them to grow holistically as a human being.
Being our child's first teacher doesn't mean we must sit down to formally "homeschool" them each day. Instead, we get a chance to read and ask questions that engage them in a story, to paint and talk about color, to tromp around on a trail and discover God's creation together, to teach how to clean up messes we make, to demonstrate how to care for baby sister, or how to serve our neighbors. We have the opportunity to slow down and have conversations about our feelings and pray with our little ones when they are angry or sad. In other words, you and I get to cultivate our child's imagination and love of learning; foster a growing emotional IQ; and shape moral sensibilities in a big way during the most foundational years of their life.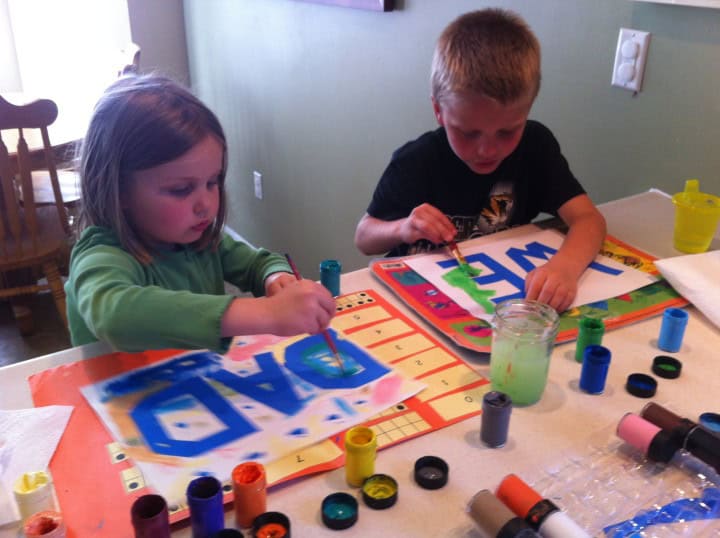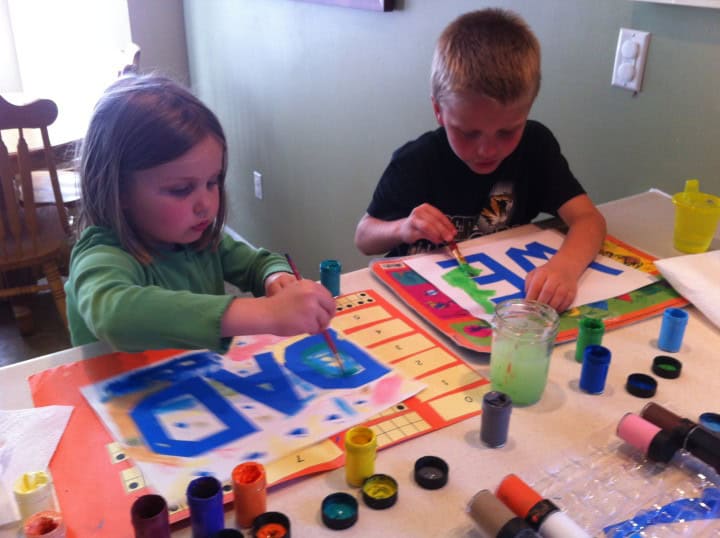 4) Less stress for the family.
There's no way around it. One parent staying home full or part-time during the "little years" is typically less stressful for everyone. Making your marriage a priority, spending quality time with your children, providing healthy meals around the table, and keeping up with the day-to-day details of managing a home (laundry, cleaning, paying bills,etc) are a feat in and of themselves. Add in two parents working stressful jobs 40+ hours a week to the mix and something will give. When one parent can be home most of the time, however, it provides breathing room and gives you the chance to create more structure and peace at home.
Like I've mentioned a few times now, I've always worked part-time since having children. But, there have been seasons when my job(s) have turned into full-time endeavors. Experience over the years with this type of work schedule has shown me just how hard it is have balance in my life during the full-time working periods.  For me the things that have "given" during these seasons have included my own health (regular headaches and back pain), backed up laundry and dishes, unpaid bills, and whiny, needy kids who haven't had consistent discipline. My husband and I prayerfully decided that this sacrifice of me working full-time was worth it a few times a year, so that I could serve our church as the event coordinator in this way. My husband had to pitch in a lot more around the house for sure, and we hired a lot babysitters. But, I was always very happy to reestablish harmony at home after my event was over.
My time at home from this end of things seemed so short, and I know that for the rest of my life now I'll have more flexibility and time to work. I don't regret one bit giving up my full-time career for this special moment in time in our family's life.
5) More flexibility for life's curve balls.
Staying at home has afforded me more flexibility for life's curveballs that seem to come even more with the kid territory. Kids get sick…pretty regularly in those little years. Cars break down. Houses need repairs. Sometimes we change jobs. We may have to move. And if we don't have any breathing room in our family's schedule then those curveballs can wreak havoc. Honestly, I've had to learn this point the hard way several times over the past nine years, so I've got some strong opinions on this topic, my dear mom friends. 🙂
As American parents we can so easily think or feel pressured into thinking "more is better", can't we? We pack in our kids' schedules–even our young children's–with all kinds of seemingly good things. We think our kids are going to be behind if we aren't in play groups, sports, preschool, every church event, etc. Then we pack in our own lives with all kinds of seemingly good things–leading bible study, working, helping with the preschool co-op, etc. But here's the thing: we so easily forget about life's curveballs until it's too late. And when those things come–and they always do–our life can feel like it's falling to pieces. I don't know about you, but I HATE that feeling.
That being said, although I stay home, I still have to constantly examine my priorities and make sure that what I spend my time doing is reflecting our family's values and leaving breathing room in our schedule. I've learned to say "no" to good things if they don't leave space for those regular "bump in the road" moments. I've learned to only say "yes" to commitments after praying and talking them through with my husband or trusted friends. More about that in my next and last post in this series.
6) Time and opportunity to form friendships with other moms.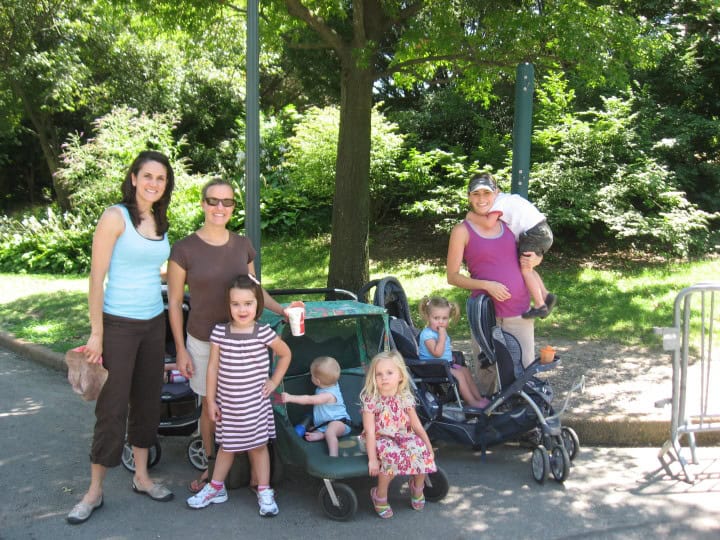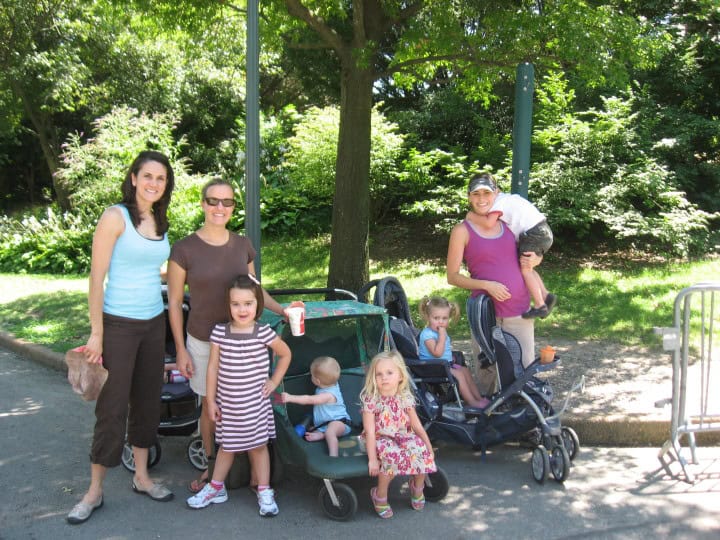 Moms of little ones need an army of friends in the trenches. At least I know I did! And staying at home provided more time to develop friendships with others in my stage of life. Mid-afternoon phone calls to my pals, a weekly play group with some of my friends from church, and playdates at the park were lifesavers for the kids and me over the years. Why? For my money, there's no medicine better than laughter with friends at the tedium we face each day at home. AmIright? Instead of crying (well, maybe sometimes), why not laugh at the foreign things we encounter day in and day out with the little aliens in our care. Then, we have the whole issue of figuring out all the new things that we as parents are completely inept at and ill-prepared for–potty training, disciplining, breastfeeding, what to do when my kid has a blow out in his carseat, etc. These are the things mom friends are here to talk through and cheerlead of us through ad nauseam. I'm so thankful for the time to develop friendships with the village of moms around me who have helped and continue to help me raise my three kids!
7) Helps siblings develop strong relationships.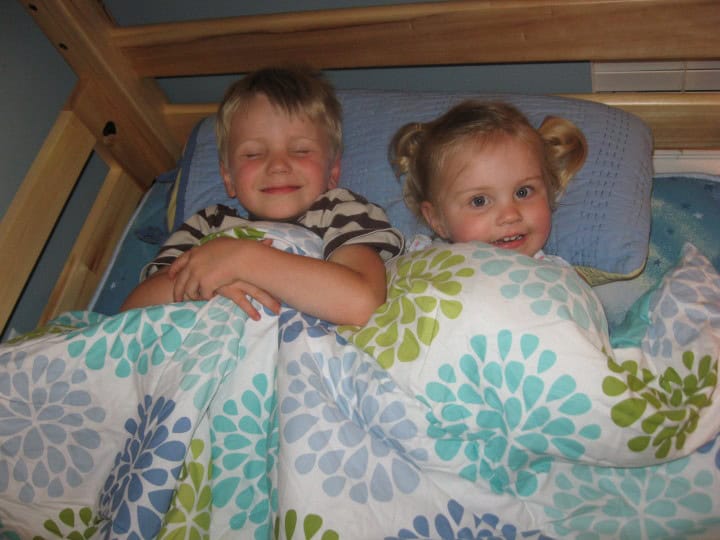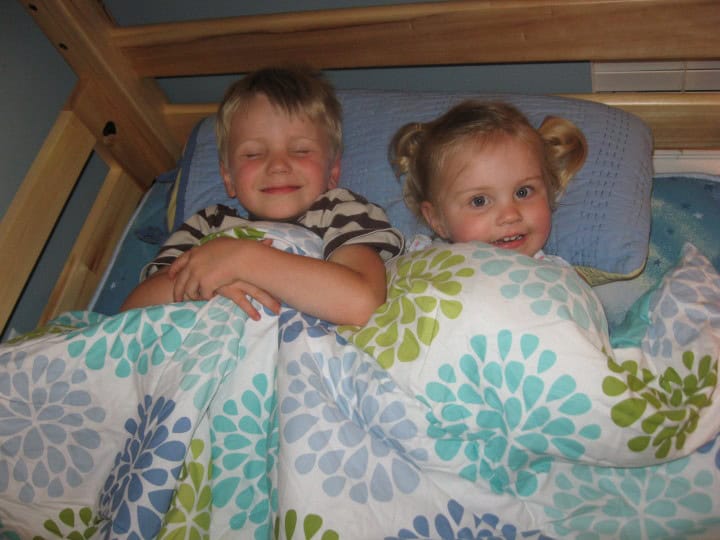 One of my favorite, and at times most frustrating, parts of staying at home was watching my kids play together, work through conflict together, and become friends. Being a stay-at-home mom provided me with the time to foster their friendships and to help them work through conflict. (Oh, did I mention conflict again? There's a lot little and big sinful people living under one roof, so yep, there's plenty of conflict.) I'm praying that the friendships that began the first few years of their lives will blossom even more as they grow up and support one another.
8) This job changes and shapes you!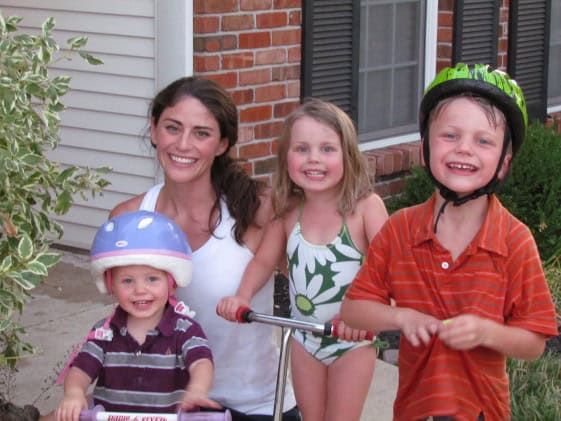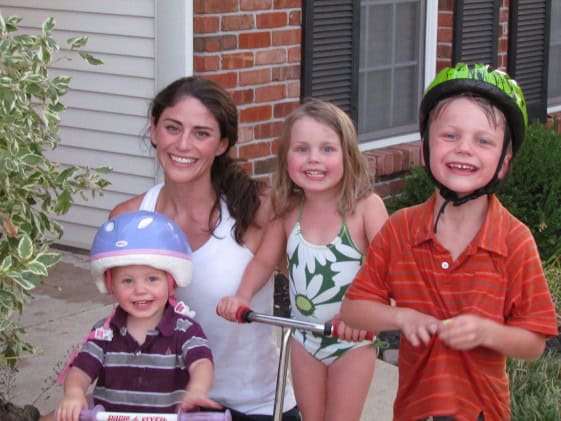 Parenting has got to be the most humbling, sin-revealing, exhilarating, helpless-feeling, and rewarding thing I've ever experienced in my whole life.
A 2-year-old who refused to potty train broke my 34-year-old spirit.
Holding my warm, sweet-smelling infants in the middle of the night nearly burst my heart with joy many times over.
Watching my sick toddler waste away with Crohn's Disease forced me to my knees to plead with God again and again.
Snuggling with and reading to my kids at all ages brings so much joy and laughter.
Disobedient children reveals anger and impatience inside of me that I never knew existed.
Cleaning up some of the most disgusting messes ever for my little ones who will never appreciate it has taught humility.
Without a doubt God has changed me through being a mom. Staying at home with children all day is hard and humbling. It's tiring, wearisome, defeating, and frustrating at times. And yet it's incredibly rewarding at other times. But most of all, as I've gotten a bigger picture of my own sin and God's grace to me, this job is changing me (oh, I have have a LONG way to go!) into more of who God wants me to be: a humble servant of Christ and others.
So to all the SAHMs out there, I say to you: What you're doing counts! It's worth the sacrifice! This small moment in time is so very short but matters more than you may realize. Embrace it. Learn from it. Enjoy it.
Read Part 3 HERE.
P.S. Have you picked up a pack of our verse cards for moms yet? Download and print today and spread God's Word all around your house so you can meditate on His Word all day long.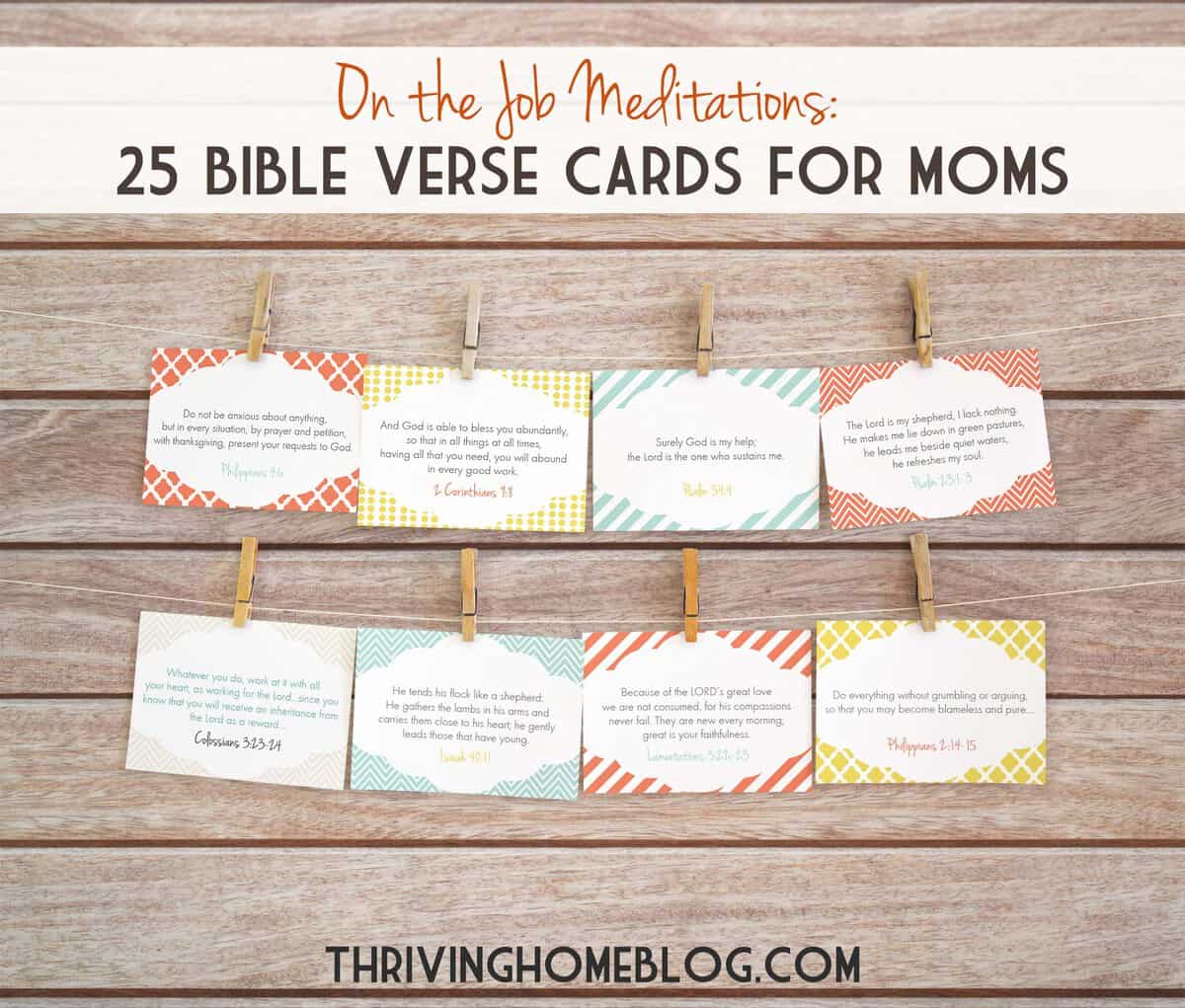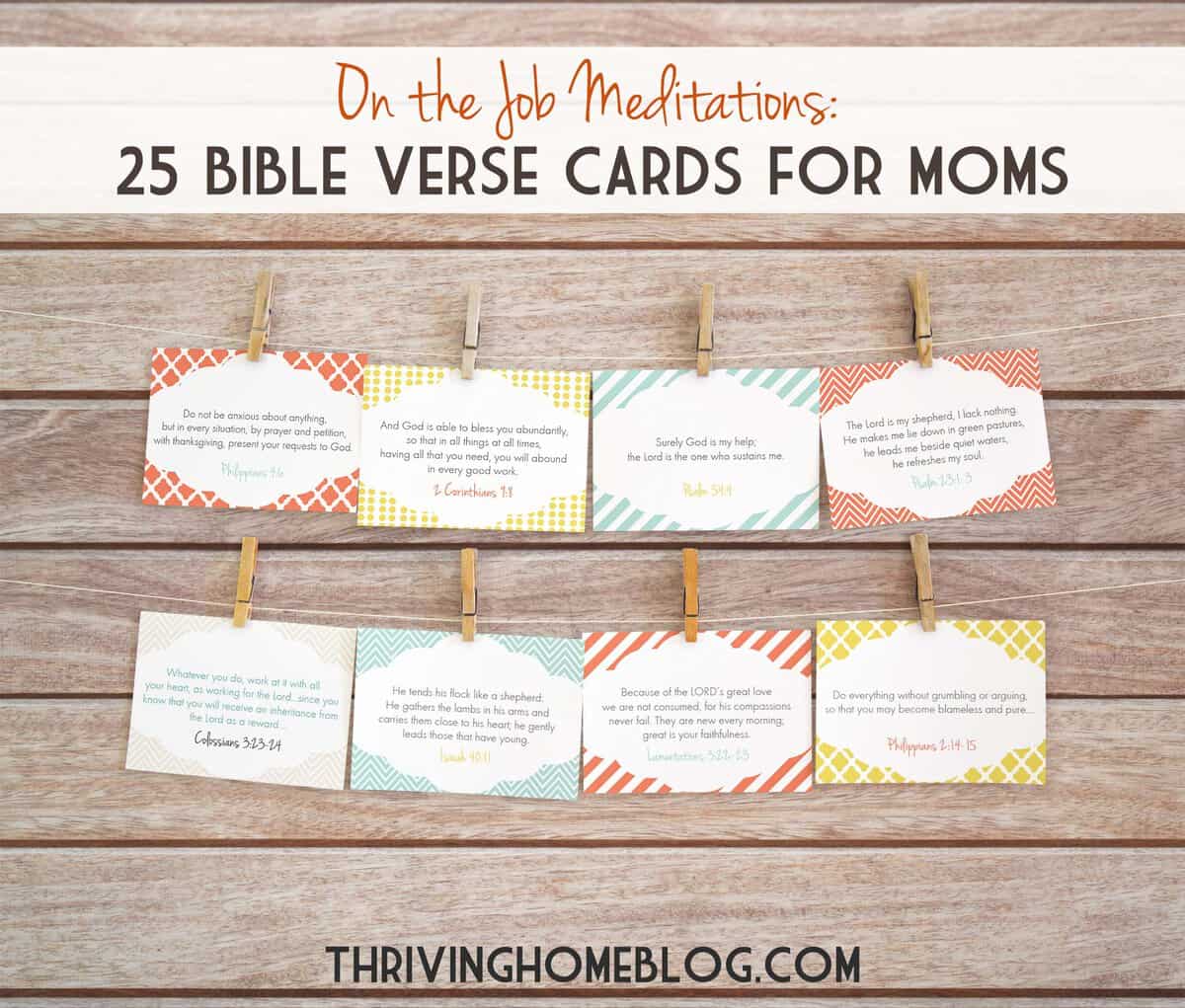 https://thrivinghomeblog.com/wp-content/uploads/2016/03/SAHM2-1.jpg
1078
760
Rachel Tiemeyer
https://thrivinghomeblog.com/wp-content/uploads/2019/10/thrivinglogo.png
Rachel Tiemeyer
2016-03-17 05:00:14
2021-02-11 10:05:03
On Being a Stay-At-Home Mom (Part 2): 8 Reasons It's Worth the Sacrifice