One of My BEST Postpartum Soreness Tricks
Updated: 11/13/20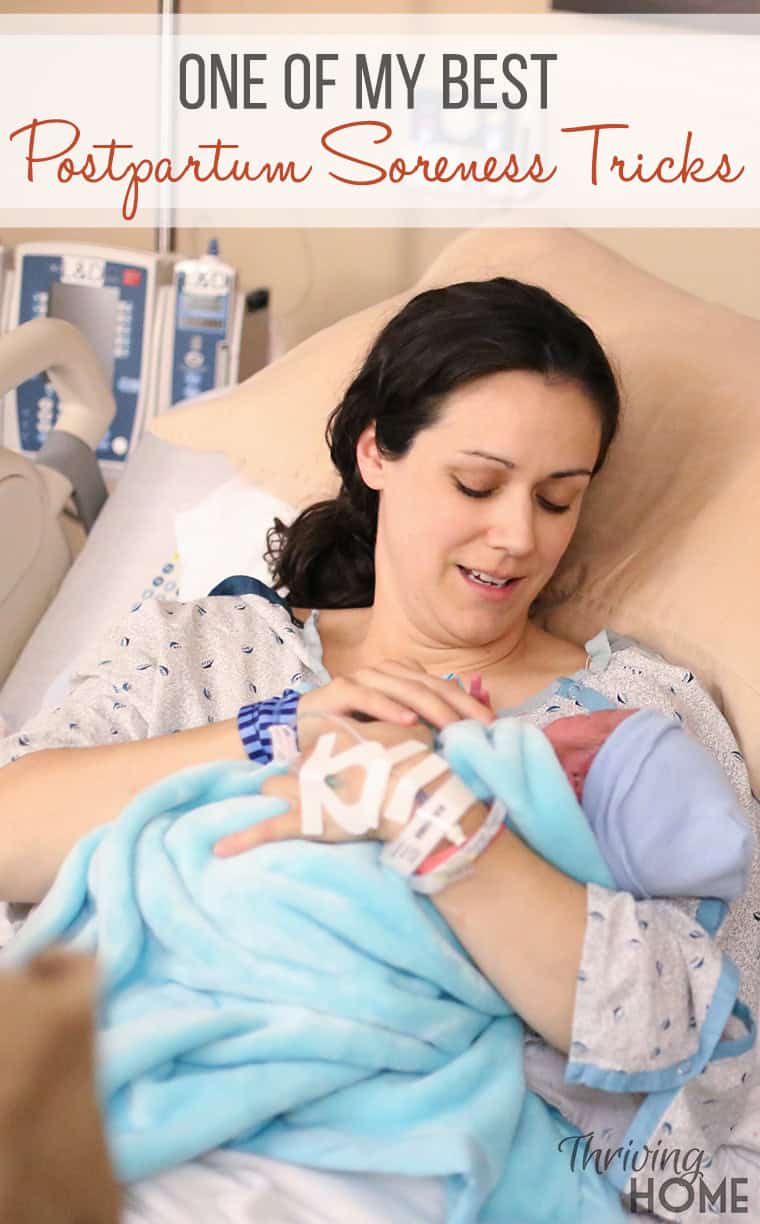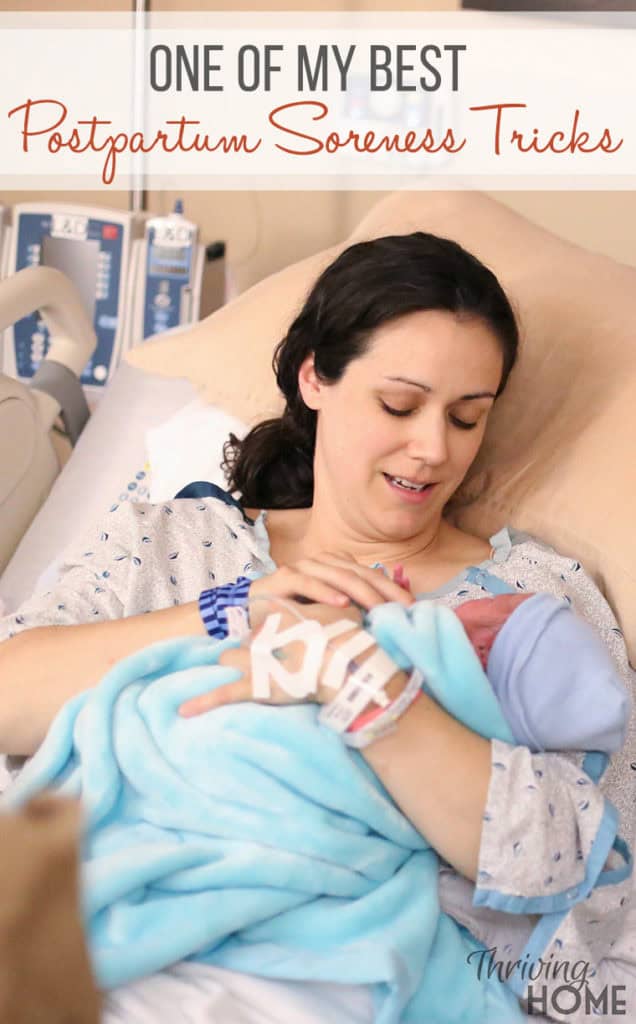 After having three babies, I've managed to pick up a few tips and tricks when it comes to recovering from childbirth. Because of some complications with a two-vessel umbilical cord, my first baby was a cesarian. My next two came into the world VBAC style (Tyler's story & Clayton's story). The truth is, there really isn't a non-violent way for a baby to enter the world. Both hurt. Like, real bad. Thanks for that, Eve.
After having experience with both, I for sure prefer the healing up from a VBAC over cesarian BUT a VBAC does not come without its aches and pains. This is why I think the world needs to know about this postpartum trick.
I can't take credit for the idea. It actually was given to me by my friend, Mary Kate, who is a labor and delivery nurse. I have no doubt she will be happy to know her nugget of wisdom is being passed on to sore mommies everywhere.
My Best Trick for Postpartum Soreness
Grab one of your newborn's diapers.
Yes, I'm serious.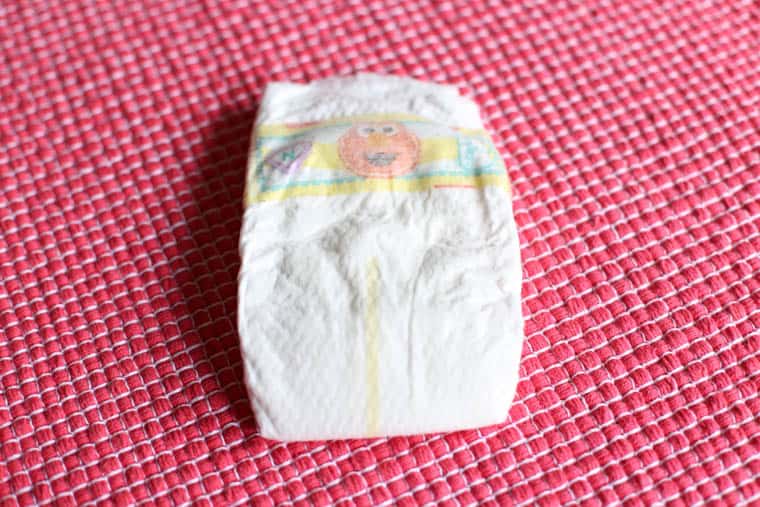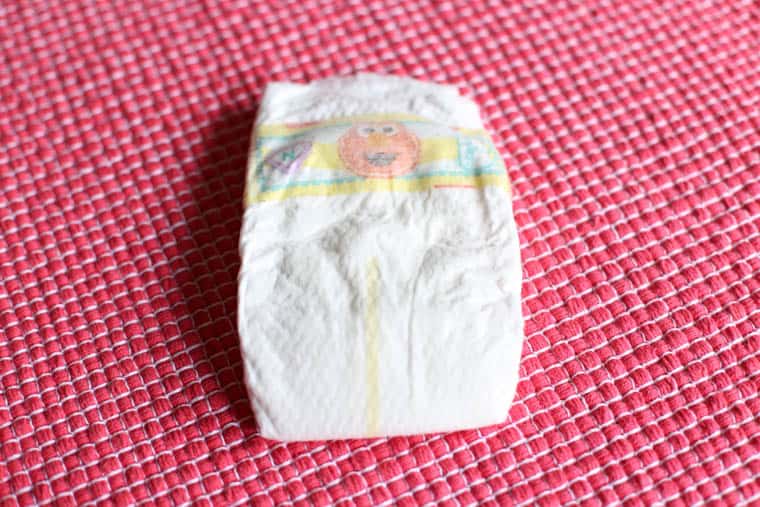 Spread it out.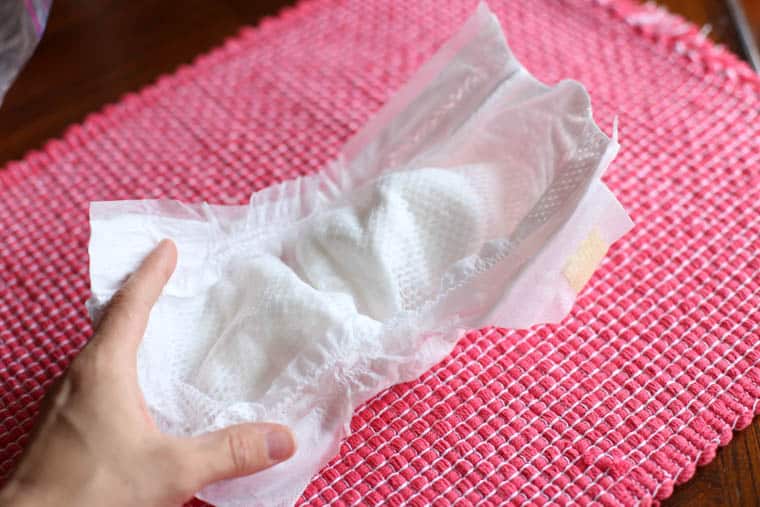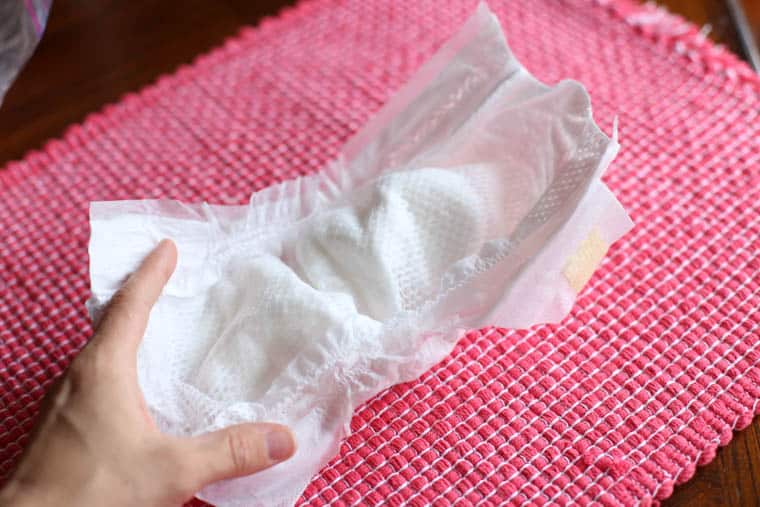 Peel the very top layer of the diaper away from the rest of it. Work your hand all the way down until you can't peel it away anymore.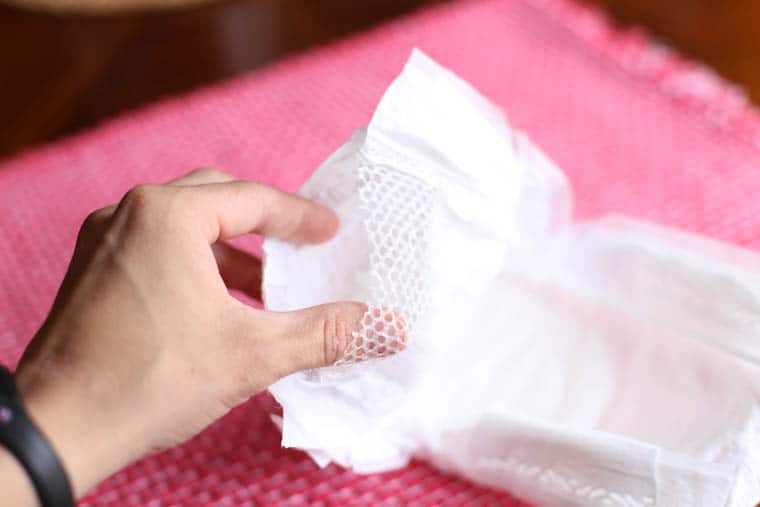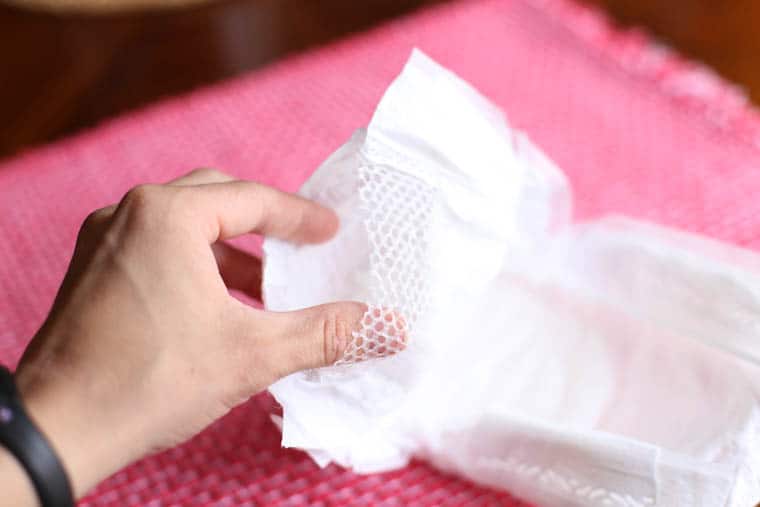 You're creating a nice little pocket for…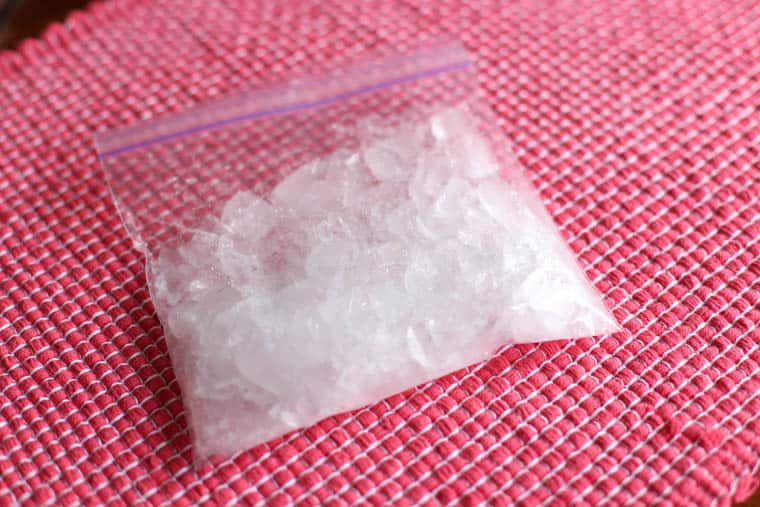 …crushed ice!
If you don't have a freezer that crushes ice for you, just put some in a bag and hammer it a while with a meat tenderizer or something hard.
Now, dump about a cup of that crushed ice into the pocket you created in the newborn diaper.
You probably see where I am going with this, yeah?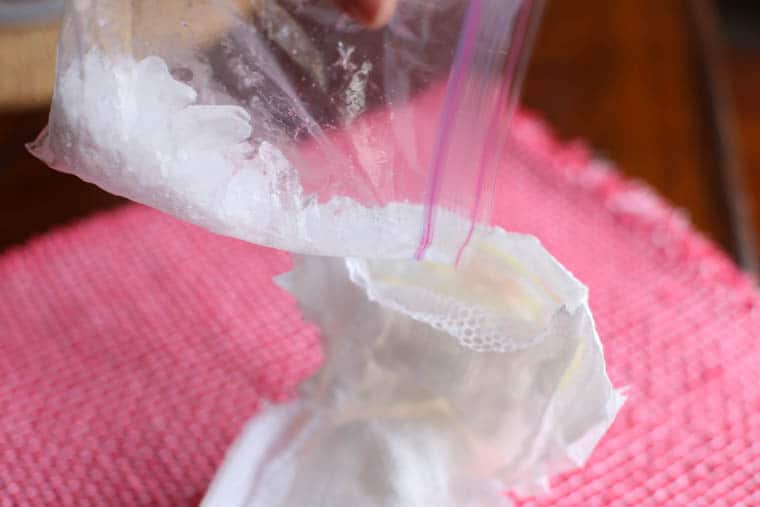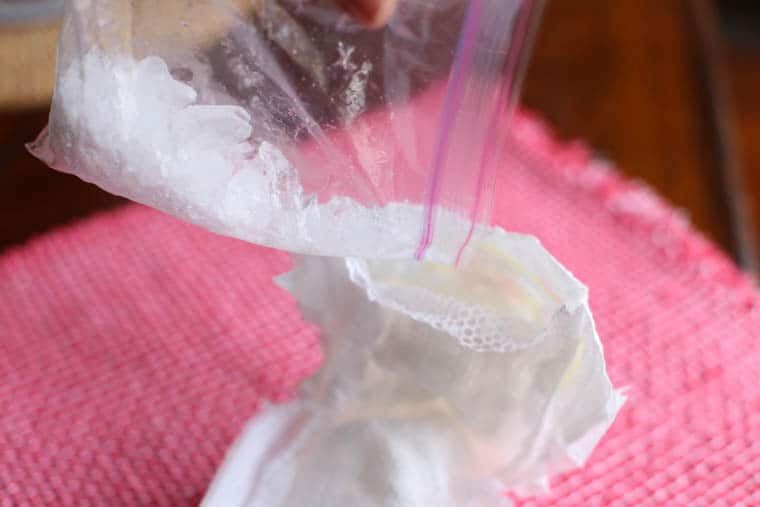 Spread it out nice and even.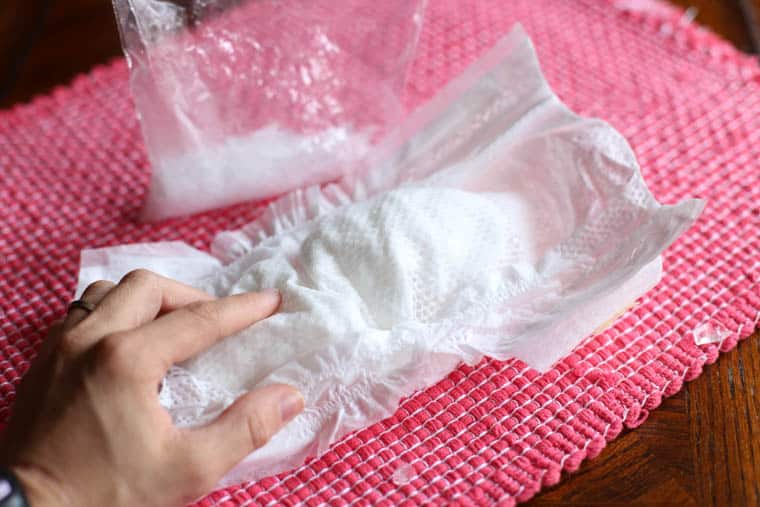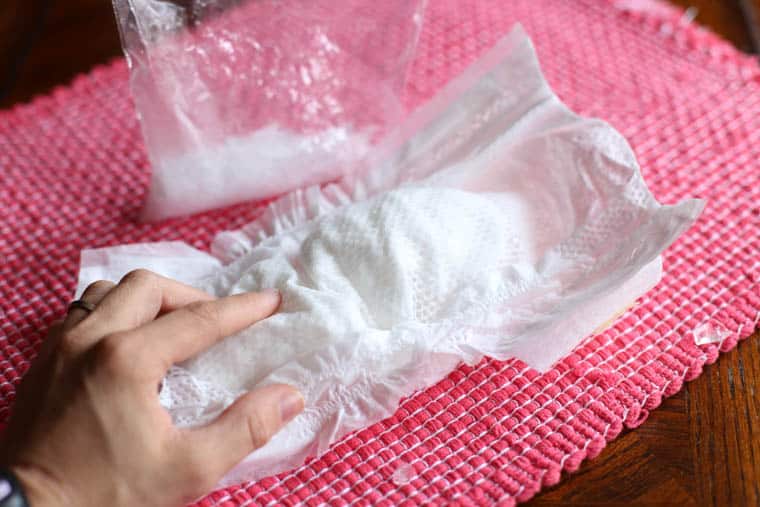 Place it directly on your "sore spot" 😉
I love this trick so much because you get the soothing effects of indirect ice and you don't have to worry about it dripping everywhere. I also think it is much more comfortable than those ice pack pad things the hospital gives you. They also last a lot longer.
Now, get back to snuggling that little baby. You'll be feeling better very soon, sore mama.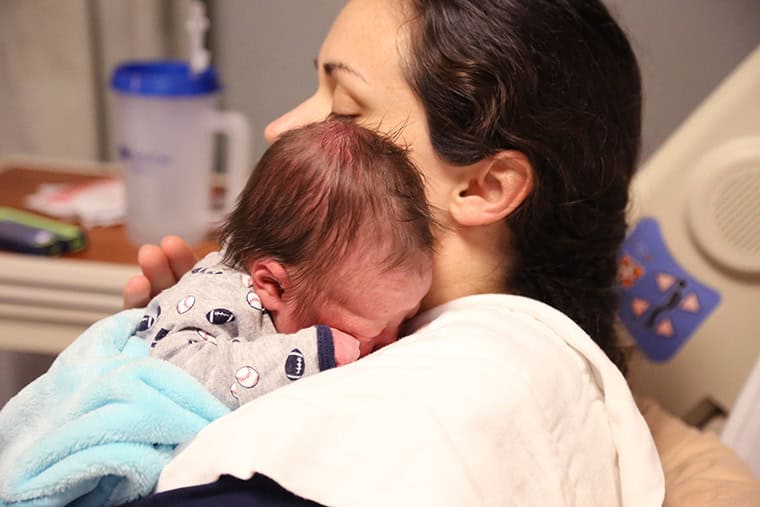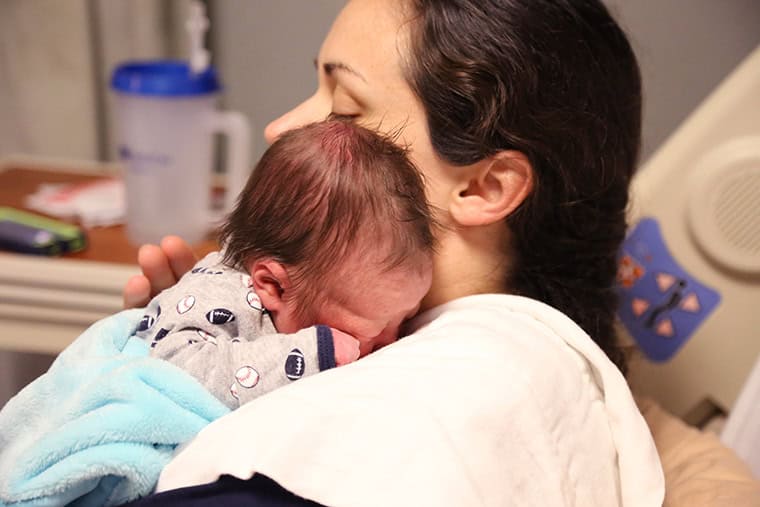 Share the love with other moms to be–they will be thanking you, I promise!
Make sure to check out other posts written for new moms or mom's to be! And, don't forget to pick up a pack of our On the Job Meditations for moms for extra encouragement during what can be a trying period of life. These encouraging verse cards for help you lift your eyes upward and fill your heart with hope and peace.