Our Cookbook Launch Party In Action (+ The Best Flowers in Town!)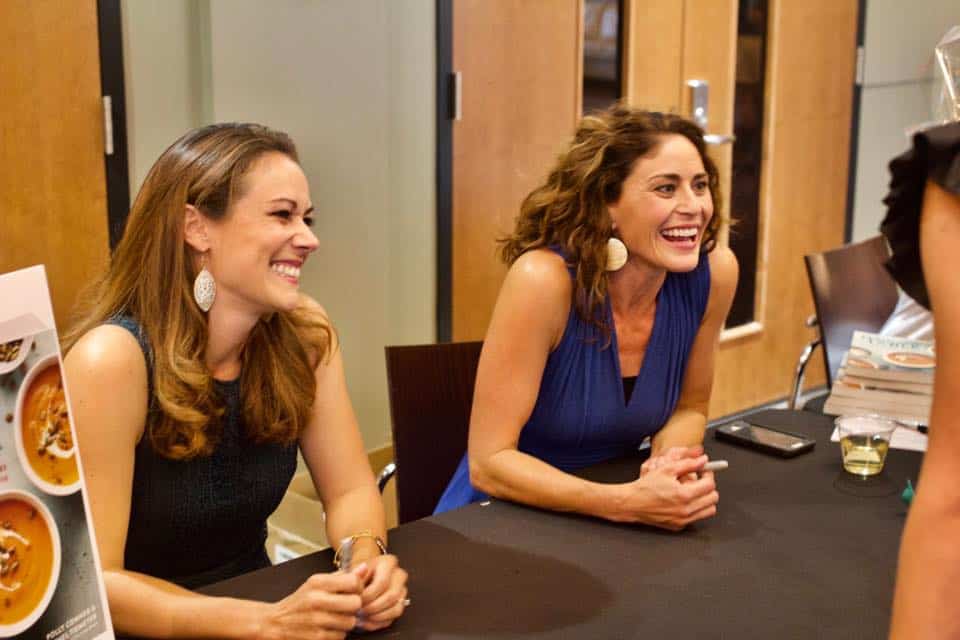 This post is written in partnership with the Hy-Vee stores in Columbia, MO, who helped provide delicious food for our launch party and continue to be cheerleaders for our cookbook and our blog. Thankful to have some great local Hy-Vee people on our side!
Two Friday nights ago, Polly and I threw a big ole party. You might think of it like a giant baby shower for our cookbook, From Freezer to Table. (Did this post just get a little weird or is it me?)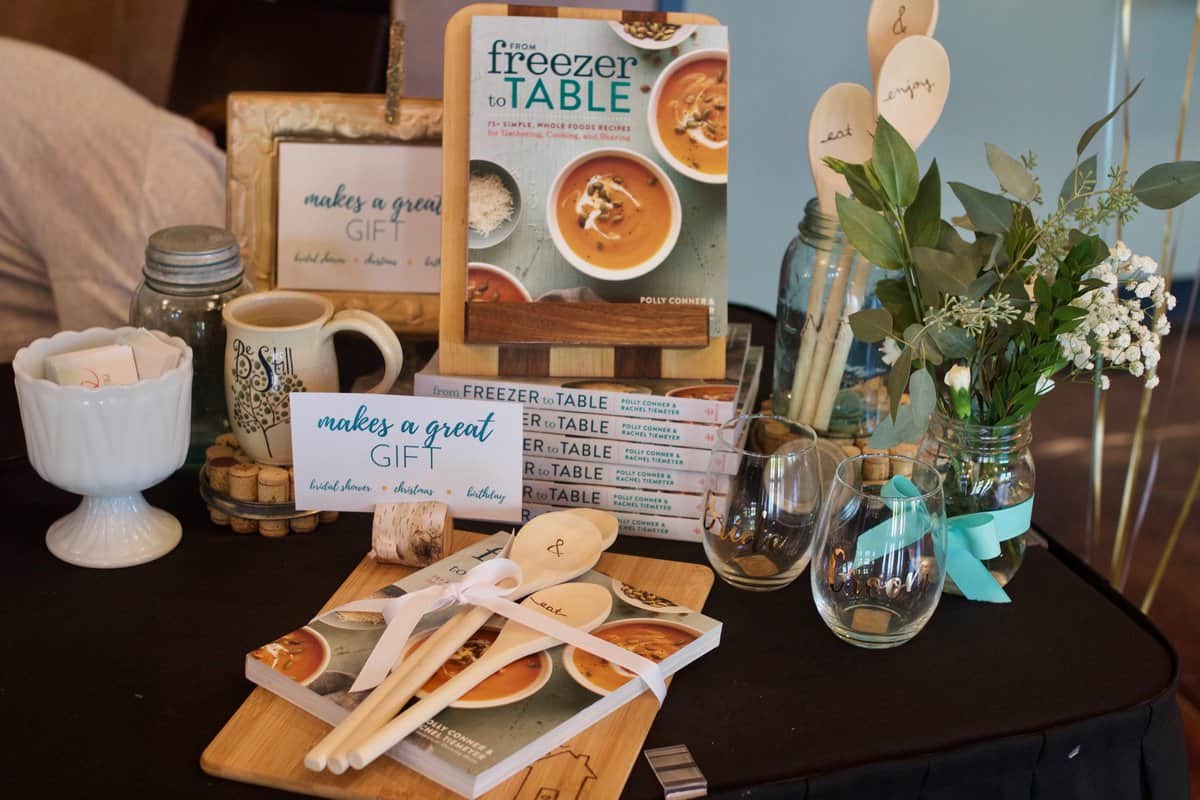 Anyway, we invited all our family and friends to celebrate the launch of our book. About 180 of them showed up!!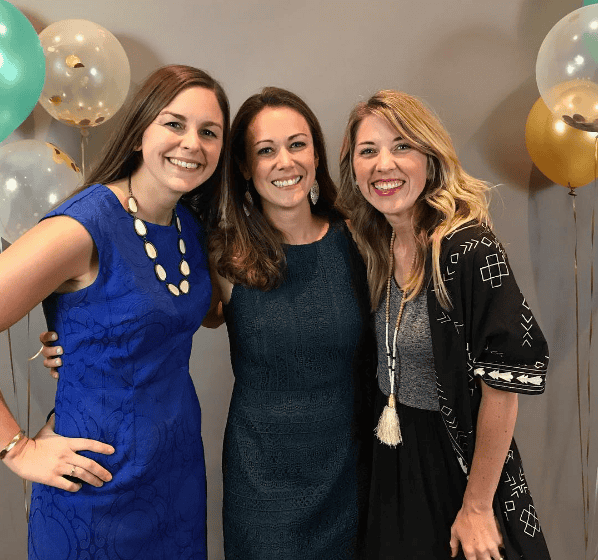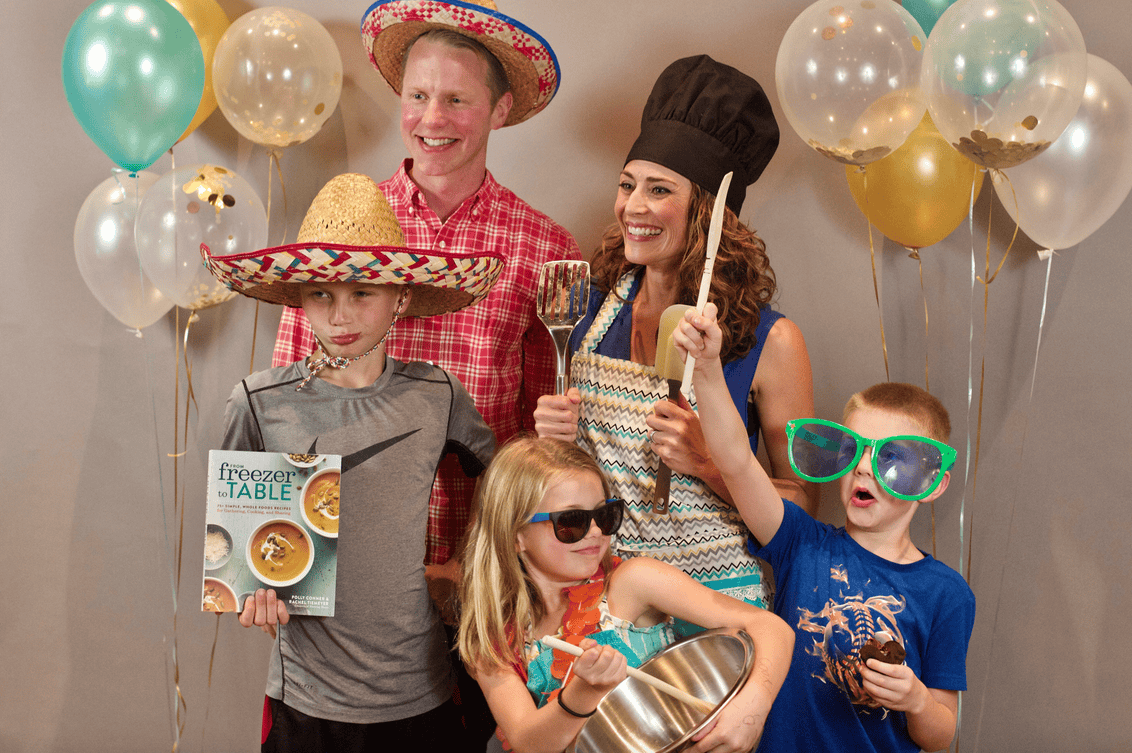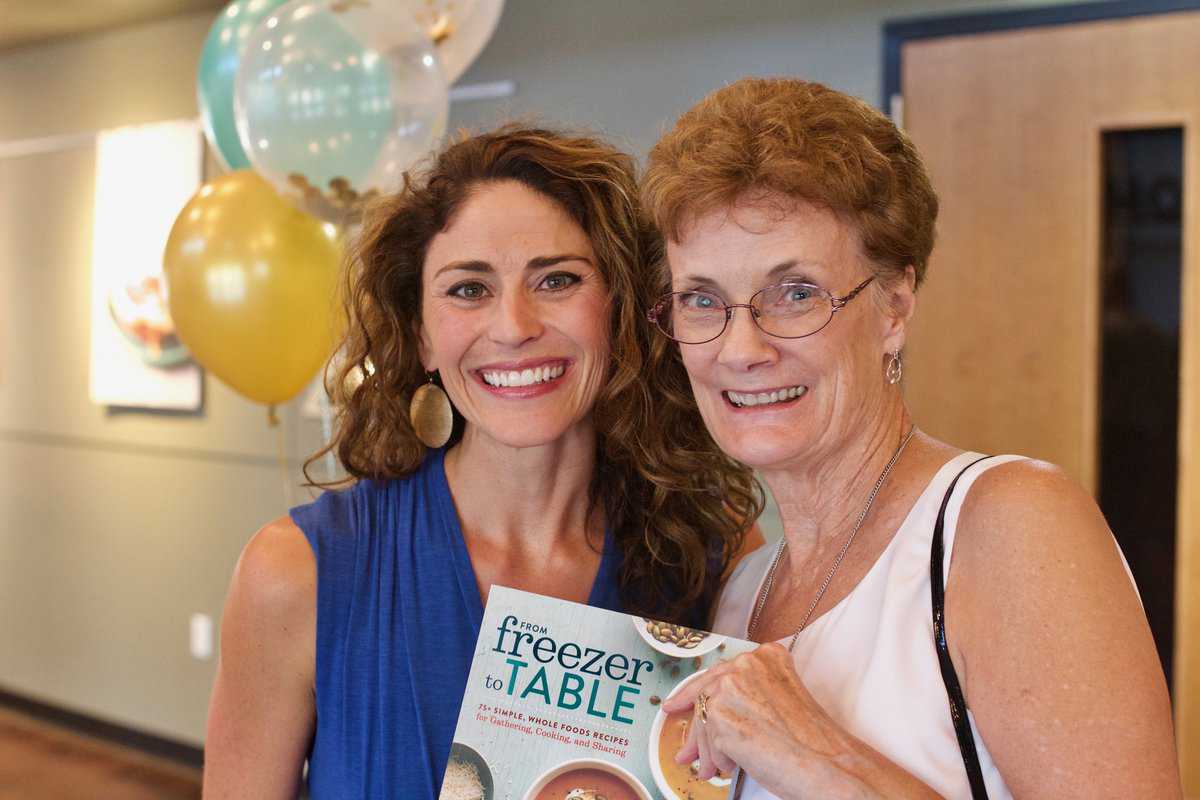 Our hearts were so full of happy by the end of the night! We had delicious samples of our recipes (thanks to the talent of our pal, Chef Bryan), live music, drinks, a hilarious photo booth, and a little book signing action.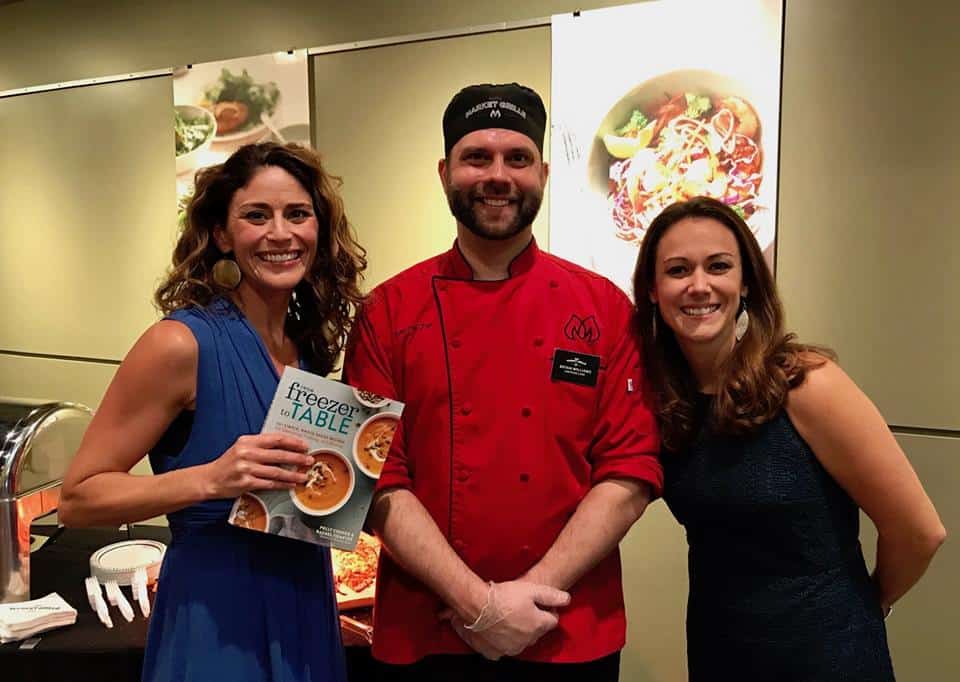 Chef Bryan, the executive chef at Market Grille at Rockbridge Hy-Vee, demonstrated his mad skills by making four of our recipes from the book, including the Parmesan and Herb Chicken Tenders…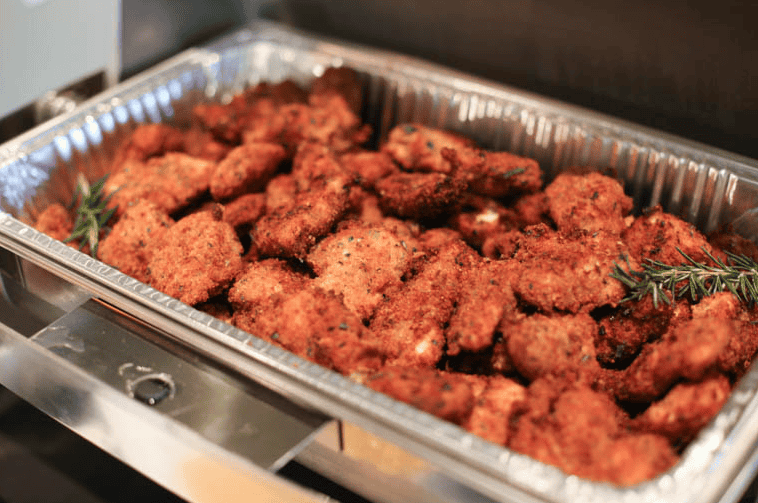 …our Chicken Pesto Pizza…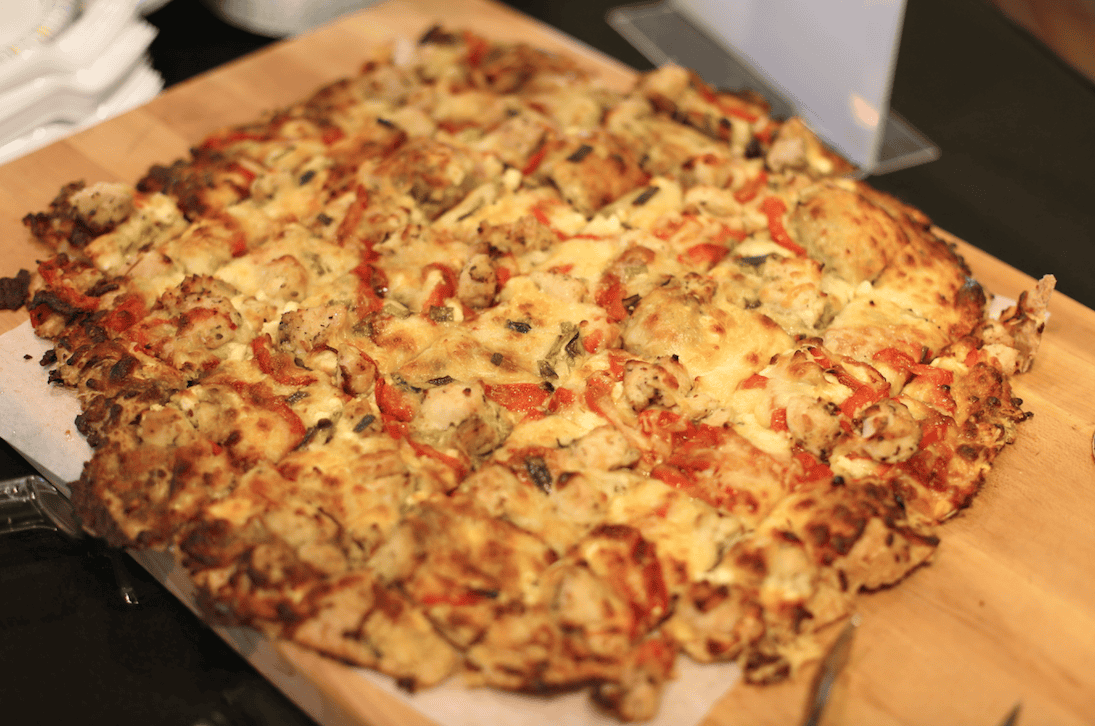 …the Mini Crab Cakes with Creamy Herb Dipping Sauce…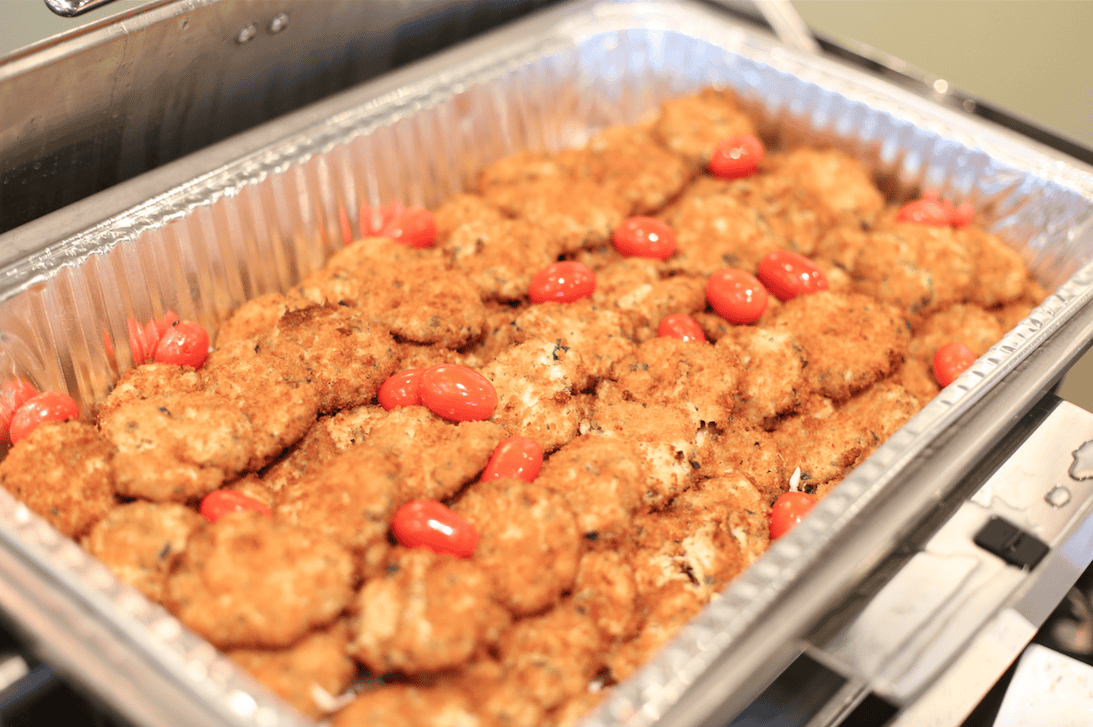 …and the Family Favorite Meatballs with Marinara.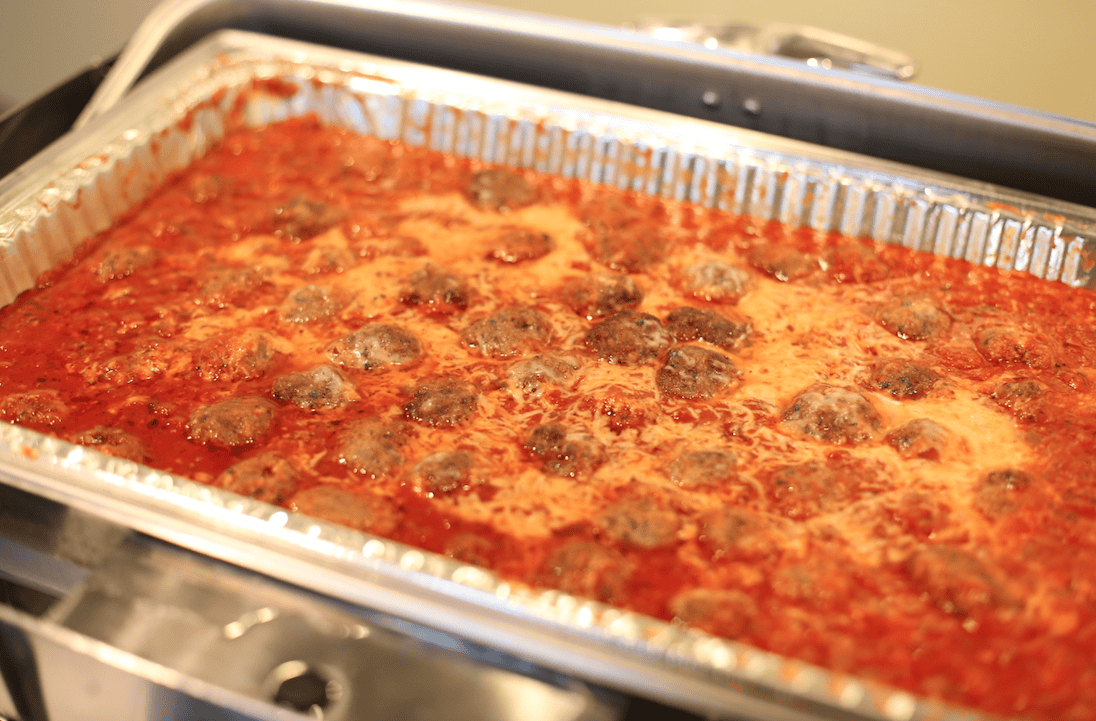 We couldn't have been more pleased with the simple decor that our party planner, Christian from Gather & Co Events, helped us with, too.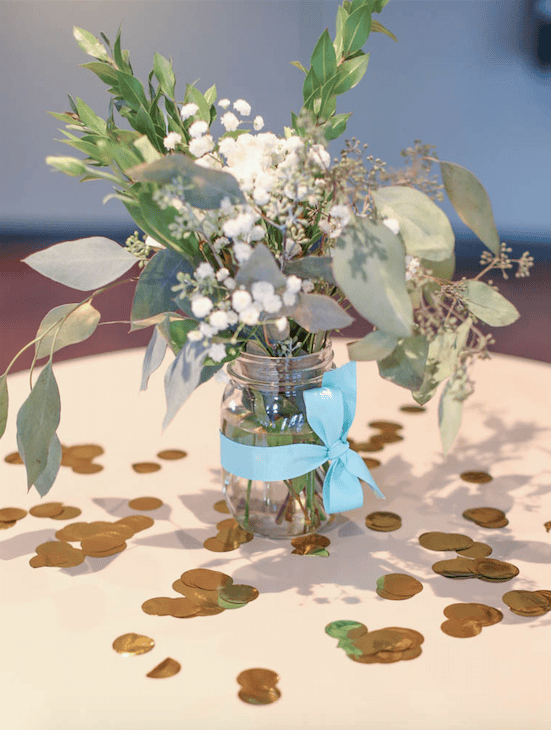 We told her we didn't want to spend much, but that we wanted a simple, yet elegant feel for the night. She said, "I know exactly what to do."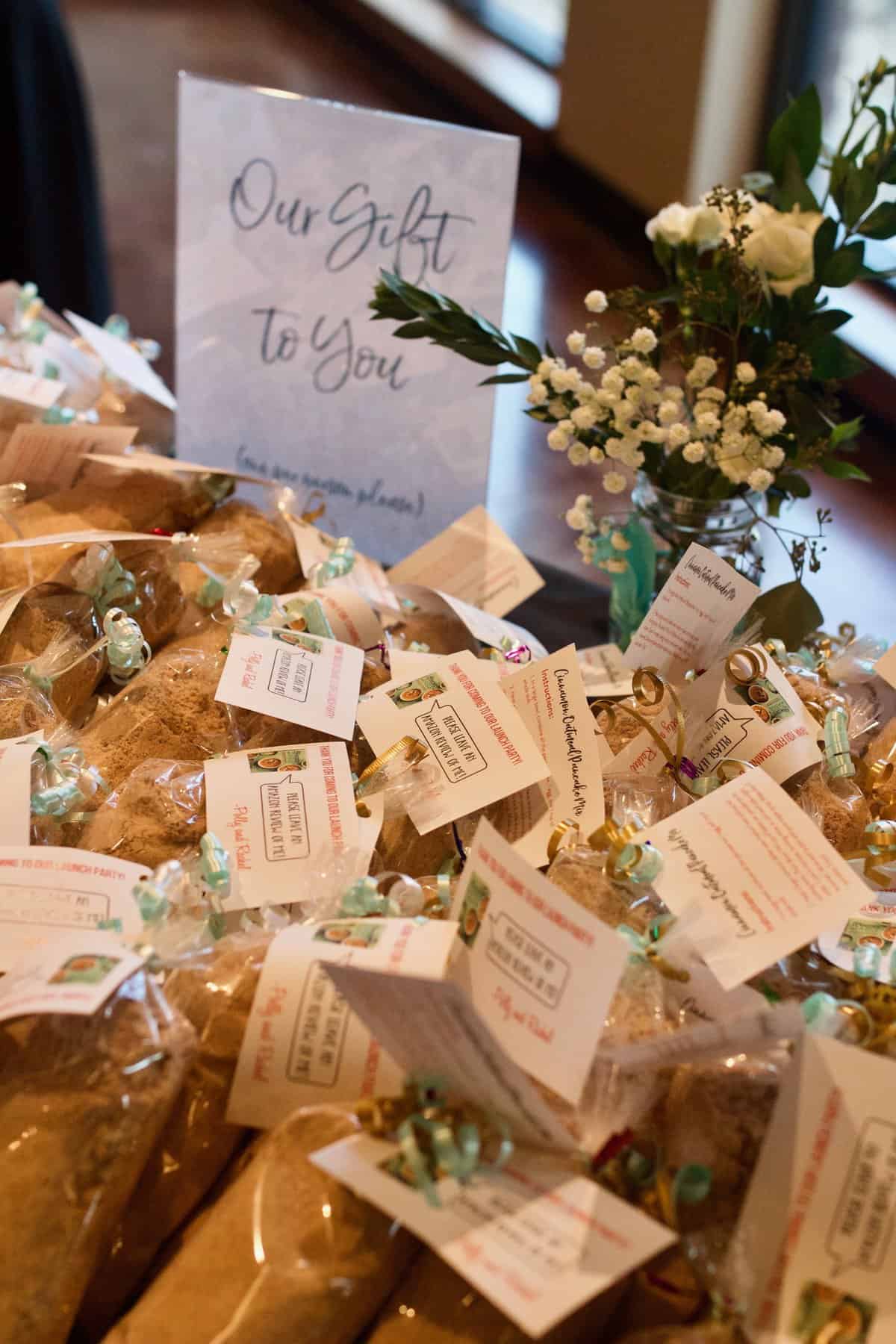 Enter: Hy-Vee floral. Aren't they the perfect fit? Fresh, simple, lovely. And…affordable!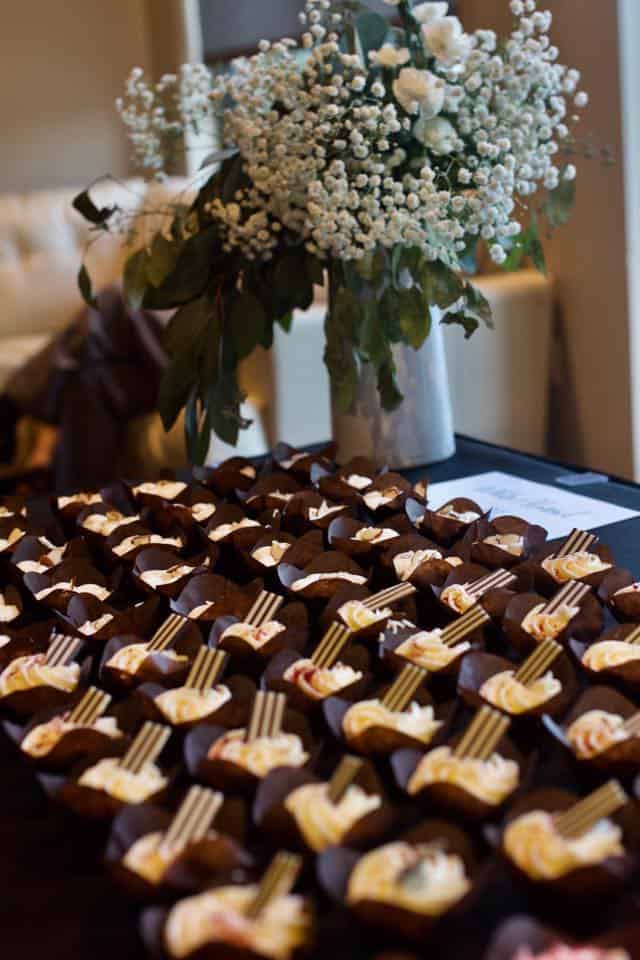 Christian, who runs everything from large weddings to more intimate events, said, "I love working with the Hy-Vee Floral Departments in Columbia. Their team is always the most convenient, kind, and consistent! I know that when I place an order, they will be prompt and friendly in the ordering and delivery processes!  They are always willing to help brainstorm on ideas as well as work around budget restrictions or needs. I would recommend them to anyone for both small or large events!"
Oh, and it just so happens that my husband got me a beautiful bouquet earlier that week from Hy-Vee on release day. Oh, my heart! Look at these beauties.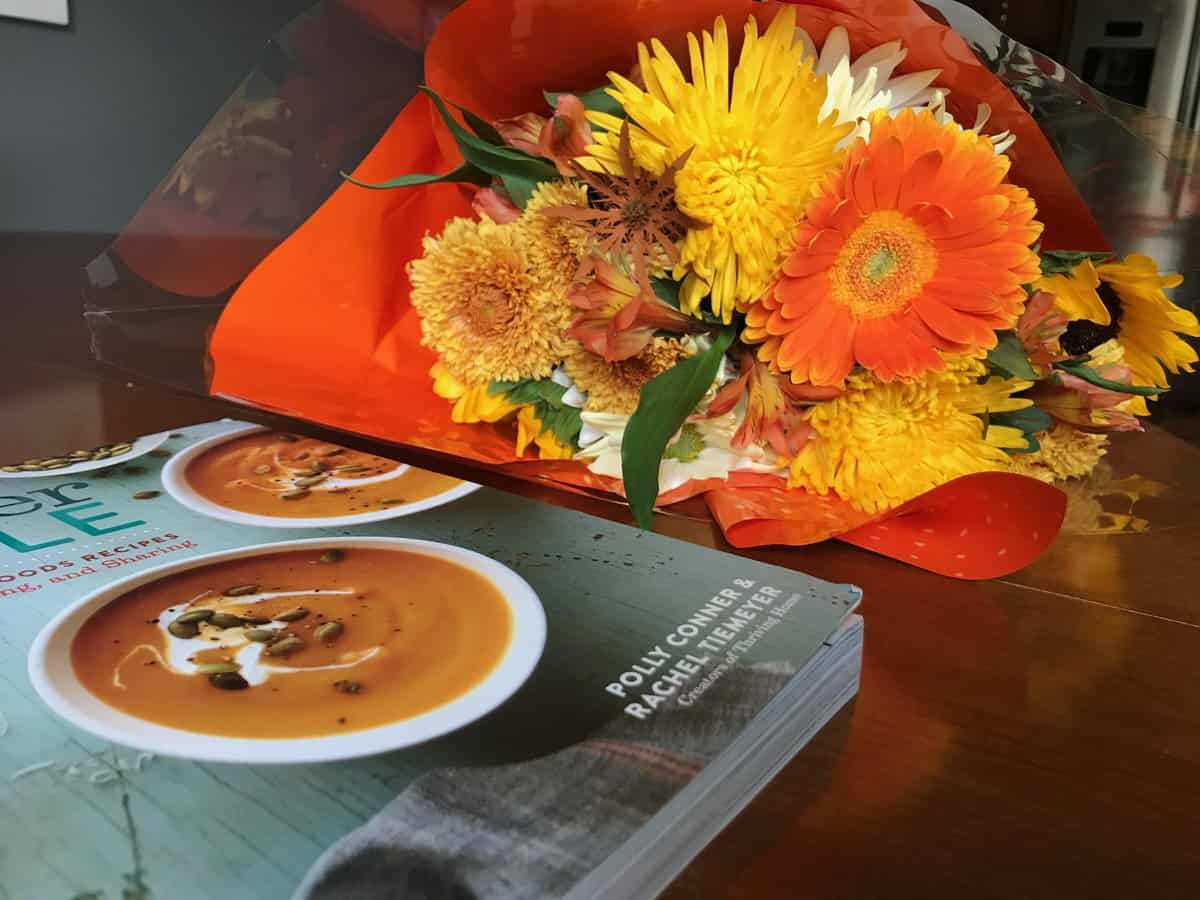 A week a later and I am still enjoying them in my kitchen.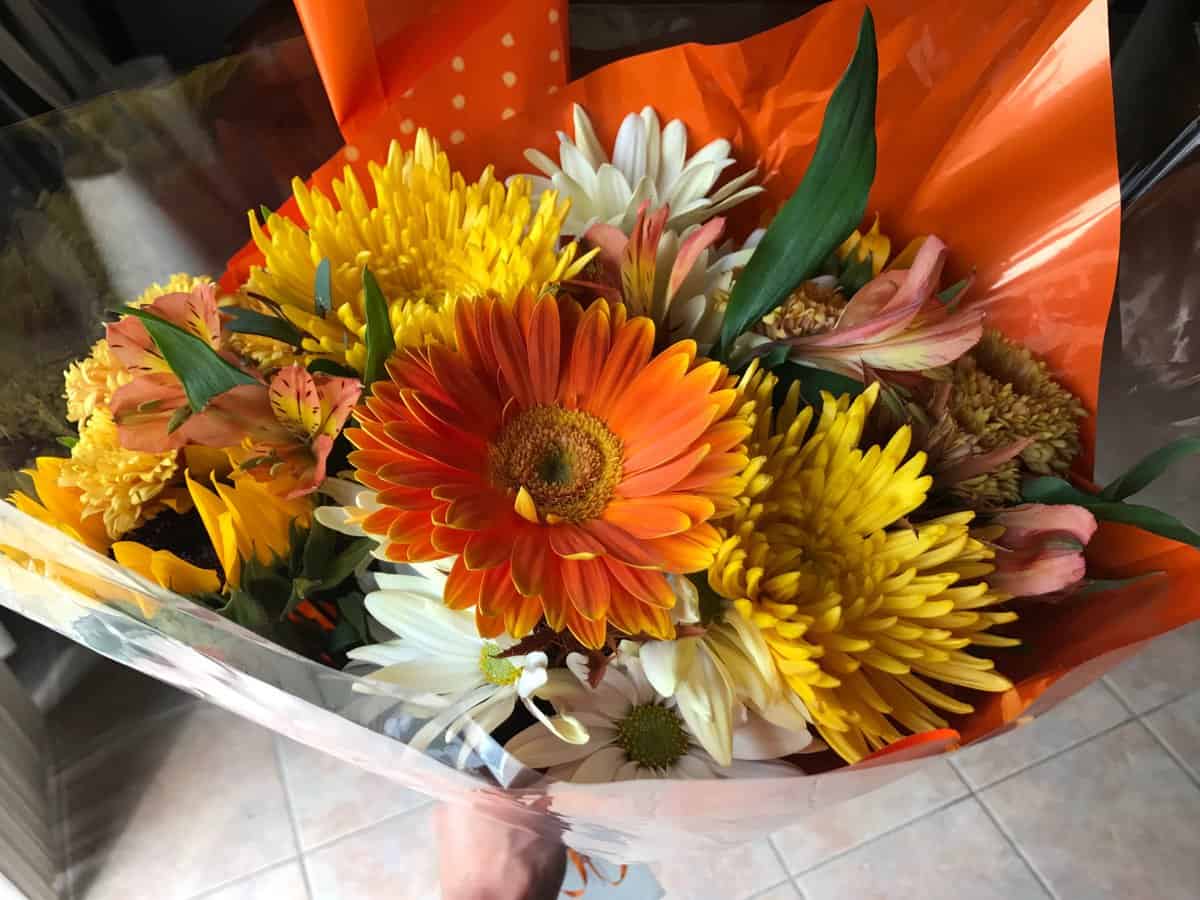 Big time husband points!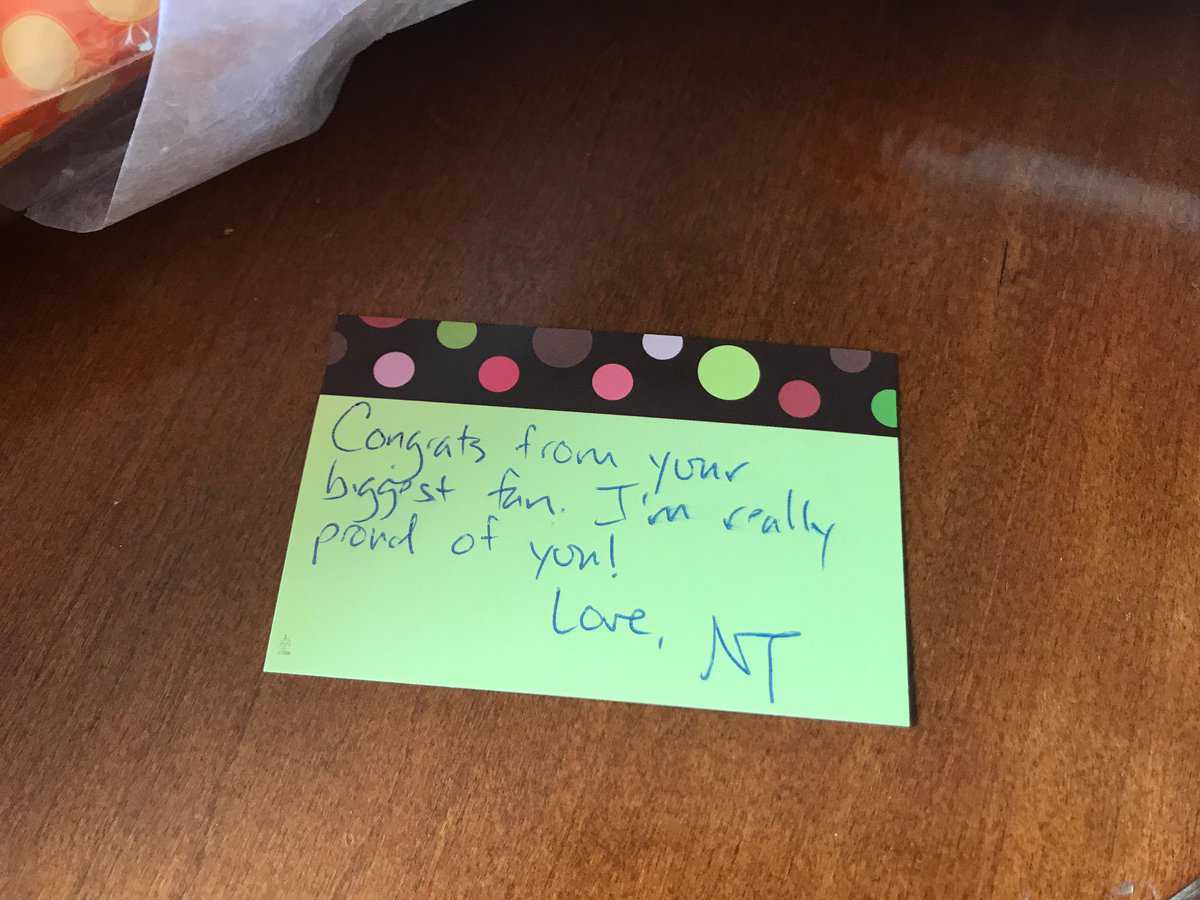 I am always tempted to buy one of these beautiful bouquets for a friend or myself almost every time I step foot in Hy-Vee. What an amazing selection!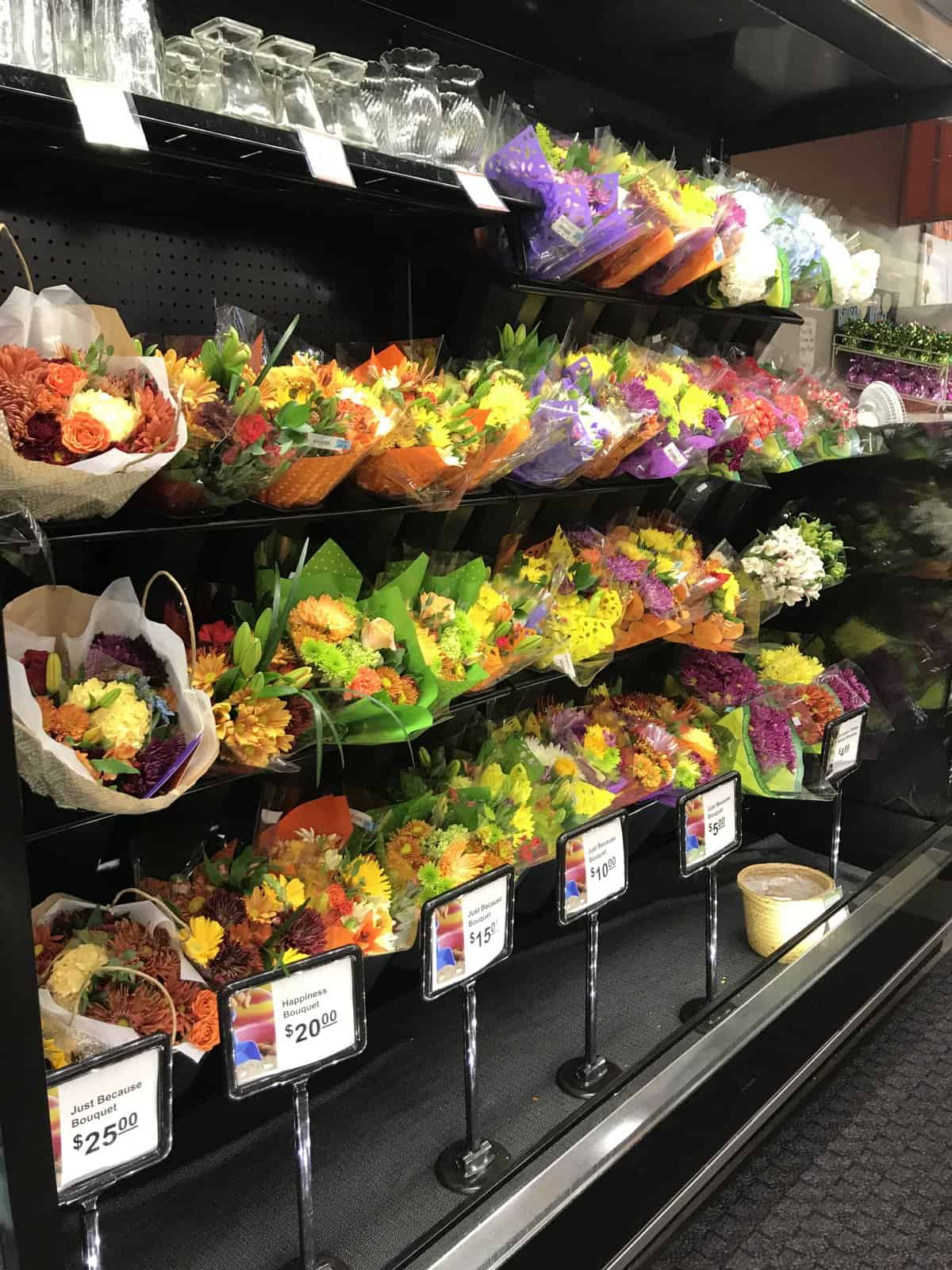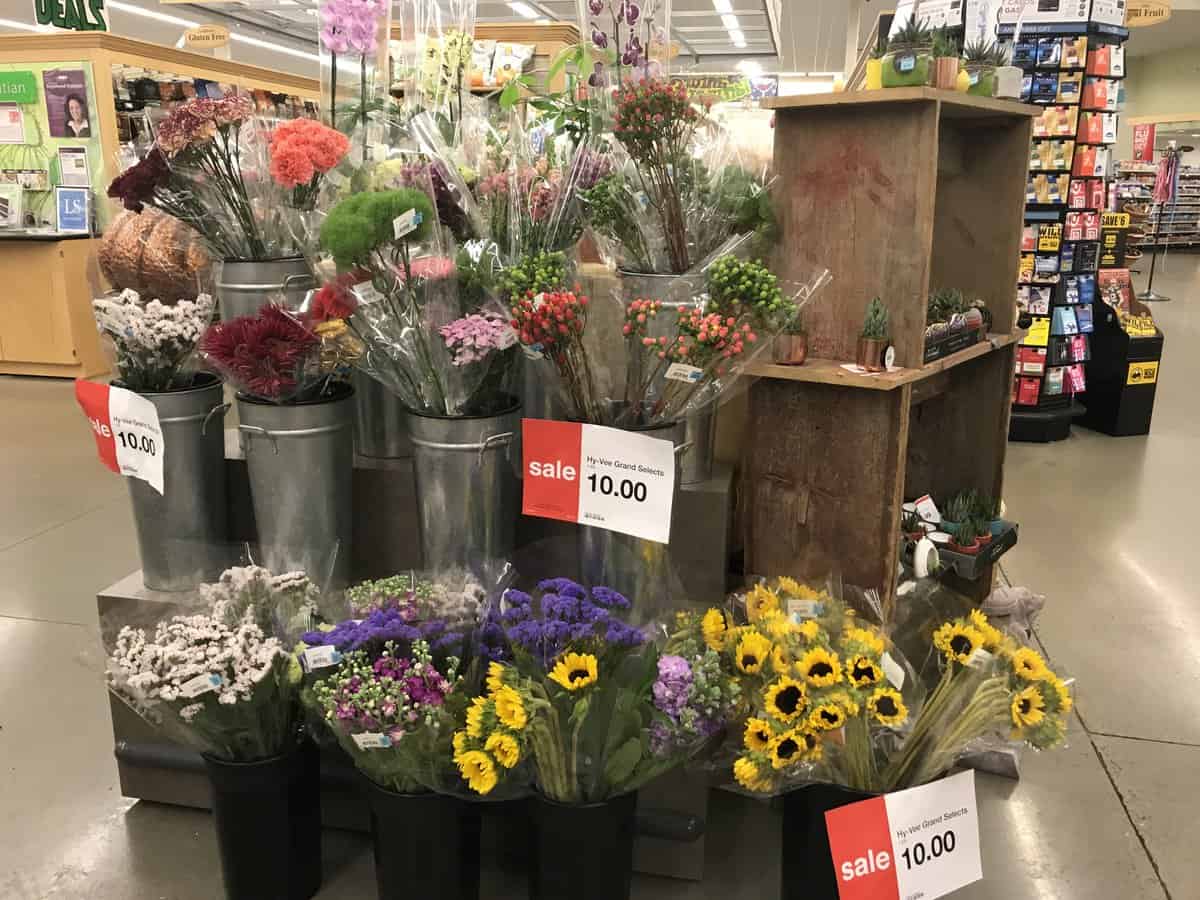 Thanks to everyone who came out to our party and for those of you who have been cheering us along virtually. We feel incredibly humbled by the launch of this book and really do hope it is a blessing to many!
Publishing a Cookbook Series
As you may know by now, in September 2017, we released our first cookbook: From Freezer to Table: 75+ Simple, Whole Foods Recipes for Gathering, Cooking, and Sharing. We have done our best to document what the process has been like to write a cookbook. Don't miss any of the posts in this series. Below is the order they go in…
Part 1: Landing the Cookbook Deal
1. What Our Cookbook is All About
2. The First Steps to Publishing a Cookbook
Part 2: Writing the Cookbook
7. Choosing a Cookbook Cover
Part 3: Launching the Cookbook
9. Our Pre-Order Push – Pre-order sales are a big deal in the publishing world. Here's how we began that campaign.
10. Launch Week Giveaways – To encourage people to share about our book, we gave away big prizes all week long on the blog.
12. Our TV Debut
Bonus: 13 Things You Didn't Know About Our Cookbook
https://thrivinghomeblog.com/wp-content/uploads/2017/09/Screen-Shot-2017-09-27-at-12.37.28-PM.png
753
1132
Rachel Tiemeyer
https://thrivinghomeblog.com/wp-content/uploads/2019/10/thrivinglogo.png
Rachel Tiemeyer
2017-09-27 02:00:00
2021-03-03 15:33:36
Our Cookbook Launch Party In Action (+ The Best Flowers in Town!)