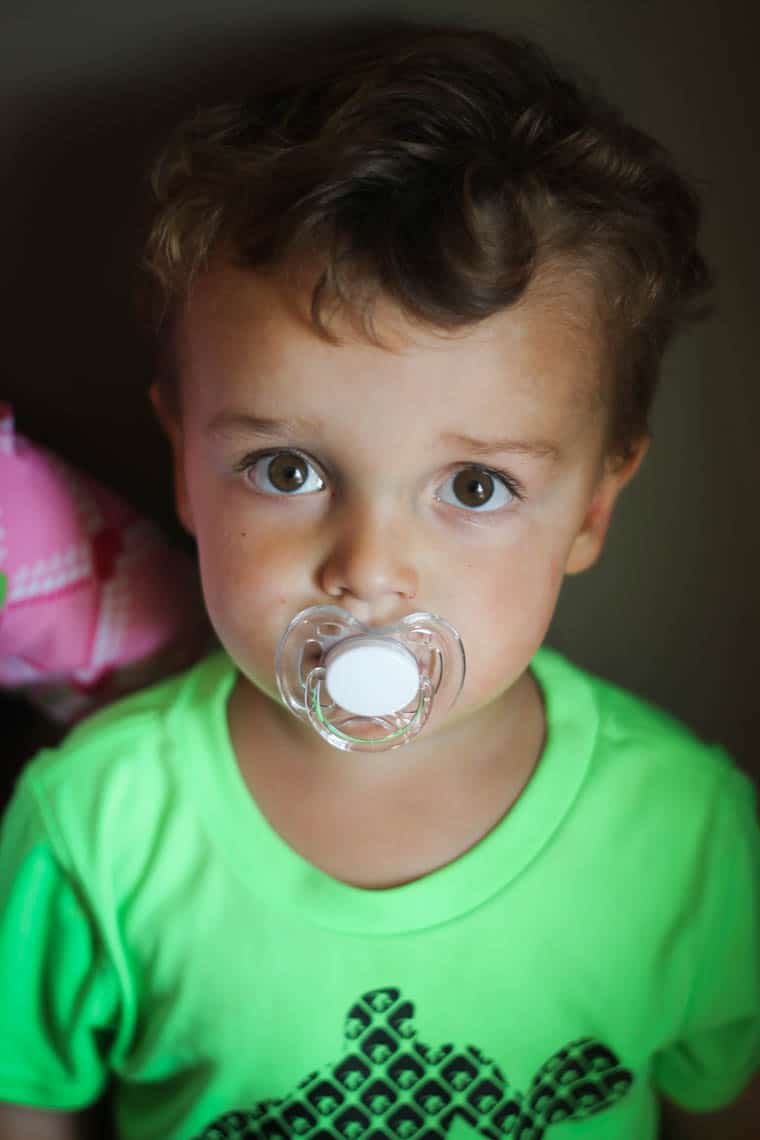 The time had come.
My 2 year old, pacifier-loving son has reached a point in his manhood that takes much courage. Much strength. Much hardship.
It was his time.
His time to lose the pacifier.
Every young man comes to this turning point in his life. Some at the ripe age of 6 months. Some as they graduate to a walker. And some hold on to their "num-num" as my son calls it, longer than toddlerhood. I cast no judgements upon the duration of the pacifier. I just knew it was time for my little man to move on in life to better things.
Things like using his words. Things like not going boneless when he is told that he can't have his "num-num."
When the pacifier actually causes more tears and fits than it squelches, a mother knows it is time.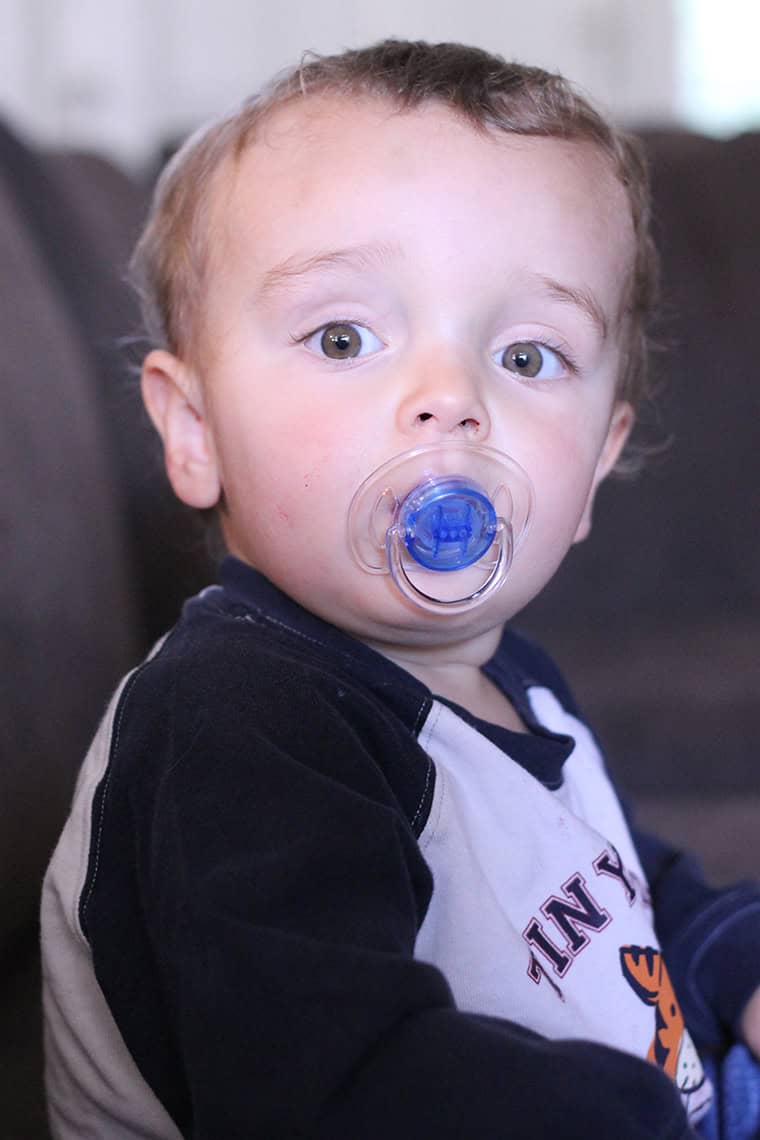 My husband and I actually synched up our calendars to figure out the best time to pull the plug.
Monday night? No, he will still be tired from traveling the weekend before. It's mean to do it then.
Tuesday night? No, husband is gone that night and I am well aware of my weaknesses.
Wednesday night? Yes, maybe. Wait, we have a sitter Thursday night. He won't be adjusted by then. We can't do that to a sitter.
Friday night? Yep. Friday night.
I was ready. This needed to happen.
I wanted to be done with the pacifier. I just didn't want to do the undoing. I talk a big game but I lose all my toughness when it actually comes down to it. Or when I start losing sleep. Probably more concerned about my sleep to be honest.
Our Strategy: Clip the very tip of the pacifier to start with. Every day henceforth, clip a little more until the pacifier is no longer functional.
I'll be honest. We tried this strategy with my first born and it did NOT work. It ticked her off that we gave her a broken pacifier. We quickly learned that the cold-turkey approach with her fierce personality was what we needed to do. She interpreted clipping it as taunting her or something.
So, for some unexplained reason we are trying the failed-clipping-technique again with my son. Maybe it seems a little more humane than the complete removal with no warning. I don't know. For whatever reason that afternoon, we clipped all the tips off of his existing pacifiers (praying that no rogue paci's show up to regress our progress).
Because we totally knew what we were doing (yeah right) we thought it'd be a good idea to reveal the injured pacifiers way before bed time. I conjured up some leftover acting skills from high school and in my deepest state of remorse, informed my son that his pacifier was broken.
He popped it in his mouth. Popped it back out, looked at it in confusion, put it back in and walked away.
"Um. OK. This might actually be easy. Wait, isn't he supposed to not want it or something? What are we doing!?"
Night time was a bit of a different story.
Problem is, when you clip that tip off, the pacifier flattens out in the mouth and doesn't stay put. So my little man initially went to sleep easily but woke up soon after crying. I assume it was because the pacifier had prematurely fallen out before he hit his deep sleep. This actually happened three more times in the next few hours until he finally went into a deeper sleep that didn't realize the pacifier had fallen out.
Much to our surprise, he slept normally. And so did we. Cue the happy dance!
The next day we clipped it back a little more.
Same story. He was pretty much unfazed by it except for the fact that it kept falling out of his mouth. As my husband and I were reading him a bedtime story, we had to withhold much laughter at the scene. Poor little man probably lost his pacifier 15+ times while reading his books.  Each time it fell out, he'd simply say, "uh-oh," and pop it back in like nothing happened.
However, on day three, he decided that the clipped pacifier was no longer acceptable. At nap time he threw his pacifier across the room in protest and protest he did. For a good 30 minutes he let me knew exactly how he felt. I guess he got all his harsh feelings out because he then fell asleep for a nice long paci-free nap.
That night, same story. An obligatory protest, a little shorter in duration, however.
Same story for the next few days but each protest was a bit weaker than the one before.
In conclusion: it worked. We are officially pacifier free! I think since HE made the choice to reject his pacifier, the protests were a little less intense. It is still a bit harder for him to go down for naps and bedtime but it honestly hasn't been too bad.
Now, if only potty training were that easy!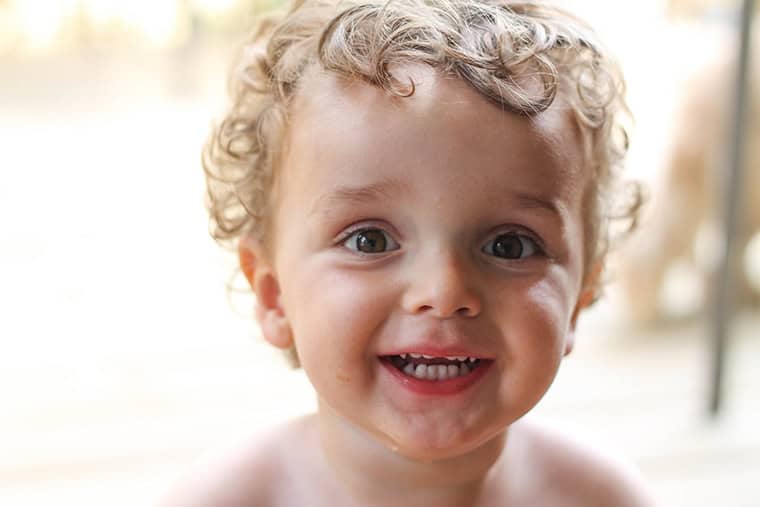 https://thrivinghomeblog.com/wp-content/uploads/2015/08/Clipping-the-pacifier-2.jpg
1140
760
Polly Conner
https://thrivinghomeblog.com/wp-content/uploads/2019/10/thrivinglogo.png
Polly Conner
2015-08-24 05:44:26
2020-01-03 13:43:50
Pacifier, Be Gone!