Pass the Truth, Please: Guest Post by Gloria Furman
I'm excited to share another guest post from our author and friend, Gloria Furman. When we told her about our printable Bible verses, On the Job Meditations for Moms, she offered to share this personal story in hopes that it would encourage other women to hide God's Word in their hearts.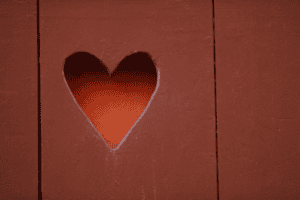 Days and nights with a newborn can be daunting no matter what your life circumstances are. I have vivid memories of hopeless feelings after my second child was born. At that time we were packing up to move from a small town to a big city in a neighboring country. My ankles were swollen up into my calves, my back ached, and I was very nervous about giving birth overseas for the first time. Ten days after we got the keys to our flat Norah came screaming into "the outside world." By God's grace the birth went very well, and the doctor sent us home the next day. As we piled into the car to go home and I looked in the rearview mirror to see both of my girls strapped into their carseats, it hit me: "Oh my. We have two babies."
Fast-forward about a month or so—the last of the Tupperware was returned from all the meals our church friends brought over and the loneliness started to settle in. The routine that I lived of taking care of our girls plus helping my husband whose chronic pain was at an all-time high demanded the utmost of my energy, including energy that I didn't have to give.
I remember sitting on the couch across from my friend Melanie as I nursed my baby. Her son was coloring with my daughter at the coffee table. I shared my anxieties with Melanie, including the strong temptation I had to coast through this season on autopilot and forget fellowship with the Lord. Specifically, I told her about my near-absent desire to read God's Word. I said something like: I know I need to hear God speak to me through his Word more than ever, but I just don't see how it's possible for me to do anything about it right now.
I remember how Melanie empathized with me. She understood; she was also a busy young mom with a lot on her plate. But she also said these words:
"No temptation has overtaken you that is not common to man. God is faithful, and he will not let you be tempted beyond your ability, but with the temptation he will also provide the way of escape, that you may be able to endure it."
Melanie had hidden 1 Corinthians 10:13 in her heart. It was food for her soul, and now it was for mine as well. She knew that what I needed to hear was not scathing judgment for my apathy toward God's Word. She also knew that I didn't need a graceless cop-out to not care about my spiritual health. Melanie knew that I needed a lasting hope that was not subject to my ever-changing circumstances. I needed a Rescuer. God is faithful. We talked about Jesus until it was obvious that all our little ones needed naps.
Every time I look back on this scene I enjoy the irony of it all. There I was with a litany of reasons for why I was especially burdened in such a way that no one could help me. And there was Melanie with wisdom from God's Word about how there is no temptation that is beyond human experience or beyond God's help. Melanie memorized that Scripture to nourish her soul in times of temptation, and she passed that big helping of soul food over to me in my hour of need, too. There are lots of wonderful reasons to continually feast on God's Word, hiding it in your heart through memorization. One of those reasons is that you never know when you'll come across someone who needs you to pass the Truth to them, too.
About the Author
Gloria Furman (@gloriafurman) lives in Dubai with her husband Dave, a pastor at Redeemer Church of Dubai. They have three young kids. Gloria is the author of Glimpses of Grace: Treasuring the Gospel in Your Home (Crossway, 2013) and blogs regularly for Domestic Kingdom.
If you are looking for a practical way to hide God's Word into your heart throughout the day, consider checking out our 25 printable Bible verses just for moms and women. 

https://thrivinghomeblog.com/wp-content/uploads/2013/10/Screen-Shot-2013-10-28-at-7.56.09-PM.png
411
616
Polly Conner
https://thrivinghomeblog.com/wp-content/uploads/2019/10/thrivinglogo.png
Polly Conner
2013-11-05 05:45:29
2020-01-05 15:10:09
Pass the Truth, Please: Guest Post by Gloria Furman